By

Dig Om
Sat, 08/02/2014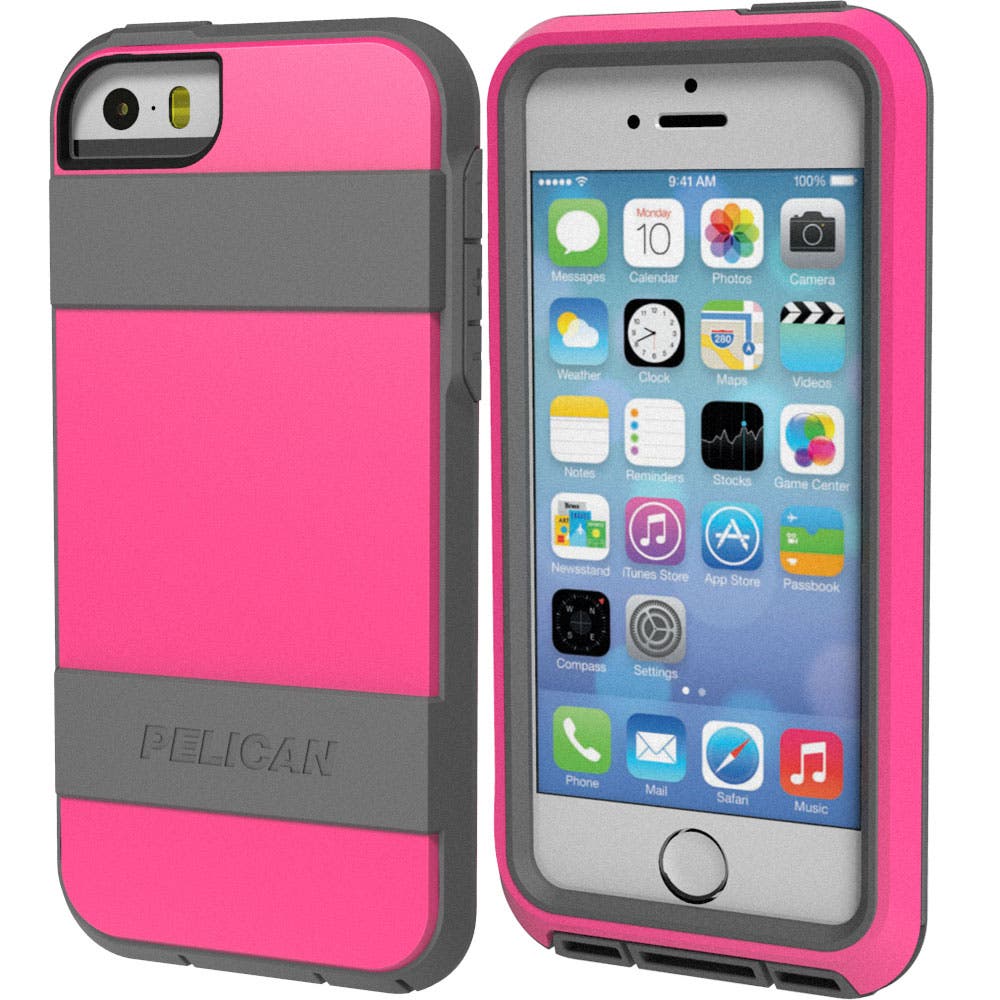 Pelican has long been considered a pioneer in the design and manufacture of high quality, rugged gear that's designed to last and withstand significant abuse. Their new ruggedized iPhone 5/5s cases continue in this great tradition. With its minimalistic yet highly protective design, the Pelican Voyager ($50) is the latest heavy-duty iPhone case offering from one of the leaders in reliably protective cases. This well-designed case not only meets the demanding Military Standards of device defense, it actually outshines the competition in one critical area.

Discover your iPhone's hidden features
Get a daily tip (with screenshots and clear instructions) so you can master your iPhone in just one minute a day.
Design
The Voyager comes with an adhesive screen protector for extra protection. Its design is sleek and modern, with a simple yet practical construction that combines a stylish look with an easy-to-grip exterior. The flaps that cover the iPhone's ports and speaker are very well designed, allowing for maximum audio output with minimal distortion. The excellent acoustics are actually one of the best features of the Voyager, especially when you consider the fact that so many other heavy-duty cases sacrifice audio quality in the name of protection. I was also really impressed with the way the protective rubber flaps that close over the iPhone's ports to keep debris out, also serve to channel the sound back to the listener in a way that barely diminishes its quality while seemingly increasing it's volume output slightly. Unlike many of the other rugged protective cases on the market these days, there are not a lot of color options with the Voyager, though it does come in four different, if not unique color choices.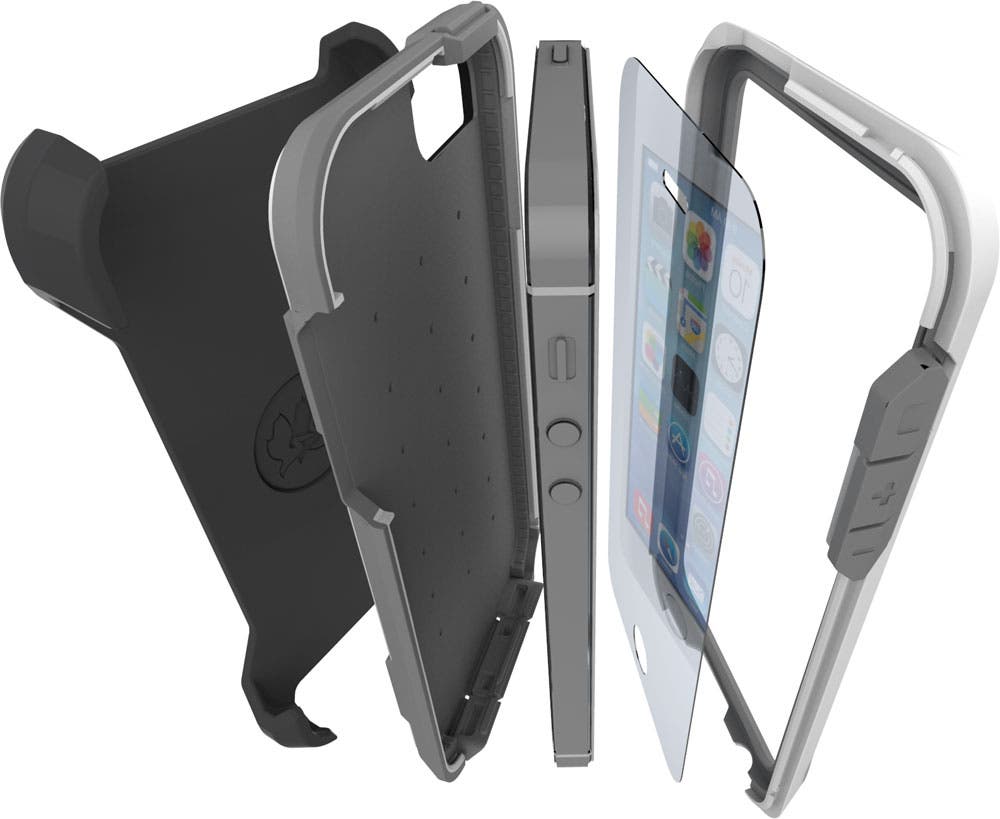 Also worth mentioning, like many heavy-duty cases on the market, the protective seals over the ports can diminish microphone receptivity, meaning that if your are talking on the phone, you might sound muffled or far away to the person on the other end. An easy fix to that is to open your port covers when you are talking on the phone, clearing the pathway for sound to reach the mic. Just remember to seal your port covers back up when not talking on the phone, to preserve the case's water-resistant integrity.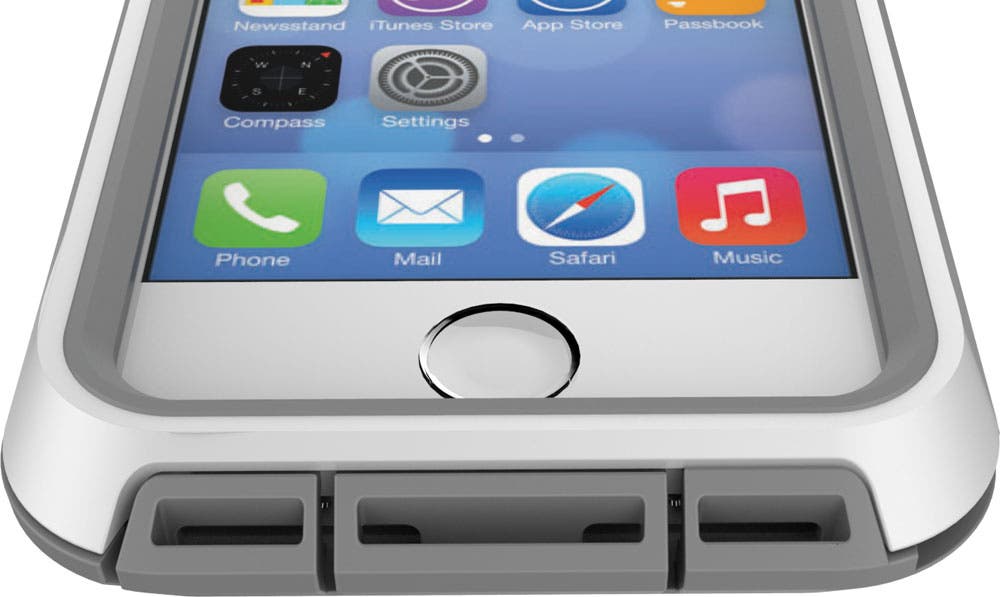 Protection
In terms of protection, the Voyager has better than average shock absorbency and impact resistance. Technically not a waterproof case, the Voyager is however, a good water- and splash-resistant case. While it may not protect your iPhone if it's dunked under water, it should guarantee your iPhone's safety if it gets wet from rain or incidental contact with liquids.
Pros:
Sleek and slim profile. Not a bulky case.

Some of the best acoustic output of any rugged case I've tested over the years.

Good traction with ergonomic handholds. Provides a good grip if wet.

Screen protector is optional for those who prefer an unimpeded interaction with their glass screen.
Cons:
Not a lot of color options. There's so much competition out there, it's good when a case has a wider selection of colors to woo those who might like the overall design but not the limited color choices.
Verdict:
I'd like to see Pelican come out with truly waterproof iPhone and iPad cases. I think they'd do well with that in their catalog, especially considering their reputation as designers of rugged gear that's intended to be pushed to extremes. Until then, the Voyager is their best rugged protection for the iPhone 5/5s. It's a great case, unobtrusive and low-key and it's affordably priced for a high-quality, rugged case. It protects your iPhone from drops, crushes, and impacts, while offering a high level of water resistance. The fact that this case works to amplify your iPhone's little speaker is a selling point anyone who has struggled with poor audio quality when using a heavy-duty case will appreciate.
iPhone Life rating: 4 out of 5 stars
Note: The Pelican Voyager is currently only available through AT&T as part of an exclusive promotional campaign, however the case itself will work with any iPhone 5 or 5s, regardless of service provider.