By

Daniel Rasmus
Tue, 04/07/2015
I am always overwhelmed by iPhone cases shipments. A few days ago a big box arrived from Qmadix with one of every case they currently distribute for the iPhone 6.
This assortment of cases is instructive for two reasons. First, it demonstrates the demand for a wide variety of cases. This demand ranges from people looking for simple protection that keeps the iPhone style front-and-center, to better protection that envelops the phone in a protective shell, lifts it above surfaces, and hopefully, makes it bounce rather than crack if dropped. And second, there is fashion. Sure, some of these cases protect and sparkle, they even come in camouflage for Duck Dynasty fans. If you have a daughter who likes purple or pink, then the case choice for them is ultimately about the pink or purple glitter, not protection. That the cases offer protection is also a good thing.
The market for cases is huge. Here is a company, not necessarily a household name for those who are not iOS aficionados, that designs and distributes a vast array of products differentiated, branded and packaged just for them. Don't think about the fact that they are made in China. Think about that they are made in China to the specification of an American distributor and that you don't see these cases from other distributors. Not only is the market huge, but the manufacturing capability and diversity in China is enormous. CES is a testament not just to global engineering prowess, but to Chinese manufacturing superiority. Any idea submitted to China will find a firm that can make it, and if isn't submitted, it is highly likely that some company in China will make something surprisingly similar anyway.
These are the latest iPhone 6 cases from Qmadix with an overview, and the pros and cons for each.
1.Qmadix Z Series ($19.99)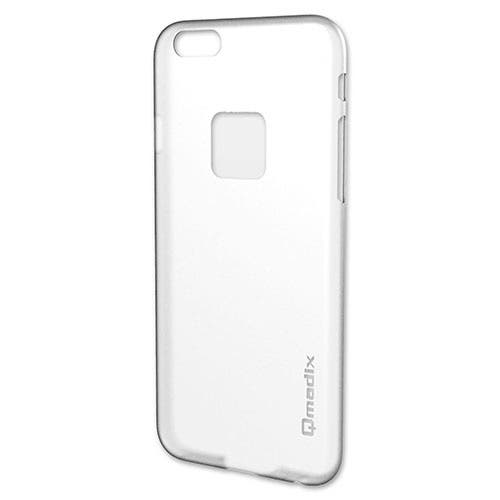 2 out of 5 stars
A very basic case with a clear window to highlight the Apple logo.
Pros: Light and inexpensive.
Cons: Offers only the most basic scratch and bump protection. Wouldn't suggest dropping a phone sporting this case.
2. 
Qmadix
X Series
($29.99)
3 out of 5 stars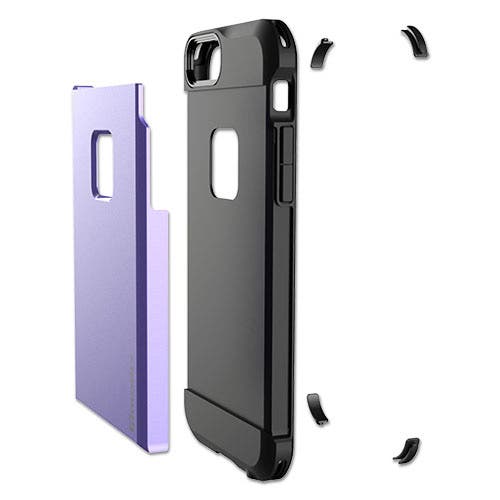 A double-layered case that completely encompasses the iPhone 6.
Pros: Reinforced corners. Back cover interchangeable for different looks (if you buy more than one case). Good fit between softer plastic interior case and hard, mid-phone cover.
Cons: Not a big fan of mixed material cases. While the components of this case fit better than many others, the flange where the hard case wraps around the lower part of the interior case has a sharp edge you need to be careful with during installation.
3. 
Qmadix
R Series
($34.99)
3 out of 5 stars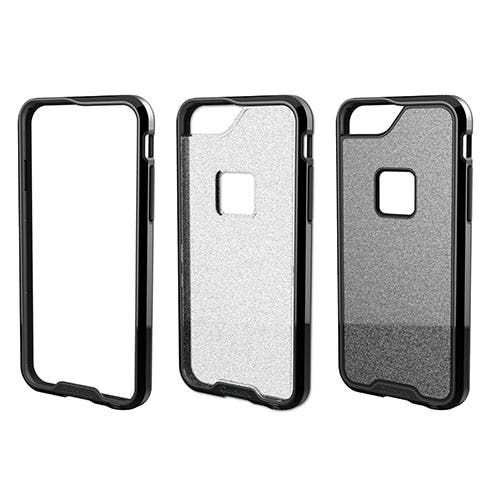 Qmadix calls this a 3N1 series, which means it can be used as just a bumper, or as a bumper with one of two back plates.
Pros: Good front and back protection. Works well even with thick screen protectors like the Qmadix Invisible Tech-Armor ($29.99).
Cons: Bumper doesn't fit as snuggly as it could.
Packaging notes
Qmadix offers a wide range of styles for each model above. All come in what I consider too much packaging—a sticker wrapped back cover, a silk-screen printed clear plastic cover that slips between an outer band for retail hanging and the back cover. Inside a plastic riser with a bit of goo is inserted into the cases to secure them to the back cover of the packaging. Many also include sticky plastic protective wrapping on shiny parts of the cover. No recycling indicators on any of this. And each fully assembled case package, it appears for distribution delivery, is wrapped in a plastic bag that is labeled for recycling.
I would love to see them use more paper and less plastic, and if they do keep using plastic, to do so with materials that can be recycled rather than sent to the landfill.