By

Mike Riley
Updated 01/25/2021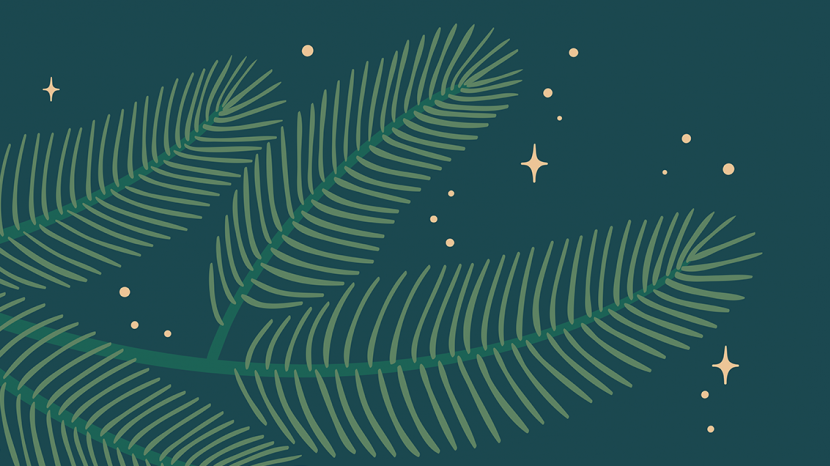 As winter descends upon the northern hemisphere, we Apple device users have plenty of apps and accessory options to keep us active during the brisk days and cold nights. Let's take a look at some of the most useful and innovative winter-centric apps for your iPhone, iPad, and Apple TV, as well as high-tech gear to keep you warm and connected during frosty outdoor excursions.
Related: Winter Survival Guide for iPhone Lovers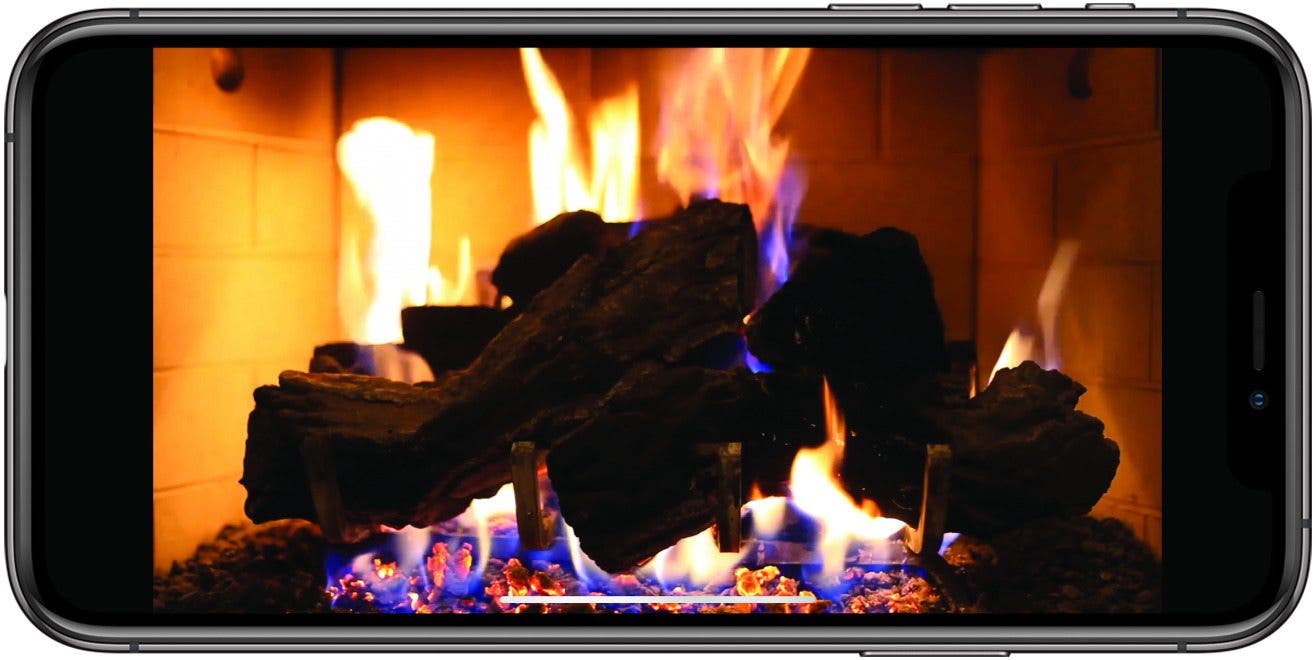 Discover your iPhone's hidden features
Get a daily tip (with screenshots and clear instructions) so you can master your iPhone in just one minute a day.
Cool Apps for Your iPhone, iPad & Apple TV 
Stir up soothing emotions and project the feeling of warmth into your room with Henry Glendening's Winter Fireplace app (free). The app works best on an Apple TV, where the simulation can give the illusion of a life-sized fireplace without the soot and searing flame. The free app offers additional fireplace backgrounds with a variety of in-app purchases, but if you need a quick high-def, hearth-warming display in a jiffy, this app appropriately sets the mood.
Anyone who has lived through blizzard conditions knows the importance of safety. If you live in an area with high snowfall, check out Snow Report & Forecast (free). This is more than just another weather app. As its name conveys, the app revolves entirely around snow, from hourly accumulation and snowfall probabilities to regional satellite imagery and winter storm charts from the National Oceanic and Atmospheric Administration (NOAA). There are no other apps I am aware of on the App Store that present so much snow-related weather information than this one. It's like having a meteorologist who specializes in snowfall in your pocket.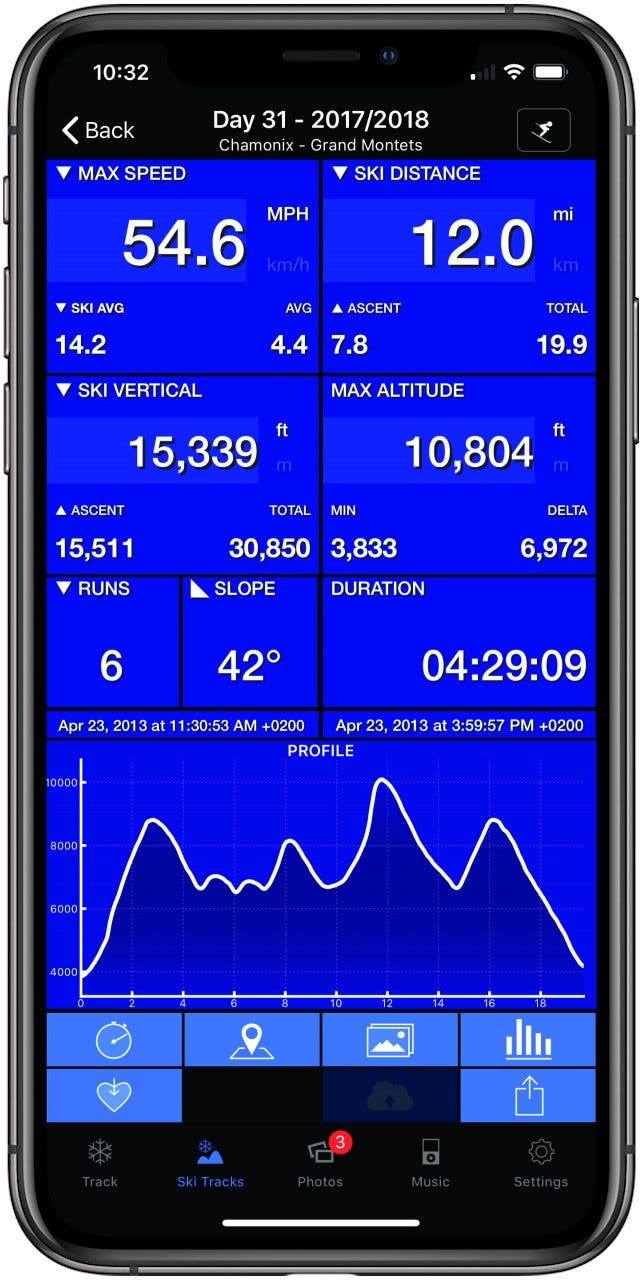 Winter brings snow, and snow brings skiers to the slopes. If you enjoy the thrill of downhill skiing, Ski Tracks ($0.99) is a perfect ski resort companion for mapping and tracking your runs, analyzing ski lifts, and sharing workout data with Apple's Health app. Ski Tracks uses your iPhone camera to take picturesque photos of your ski slope conquests and comes with an Apple Watch companion app for tracking your stats. Since the app collects GPS data in exportable file formats, you can analyze and memorialize your best runs with other mapping products like Google Earth. And since this data is locally collected on your iPhone without any required internet connection, you can capture your runs even on remote mountains far from any cell towers obstructing the natural beauty of a snowy landscape.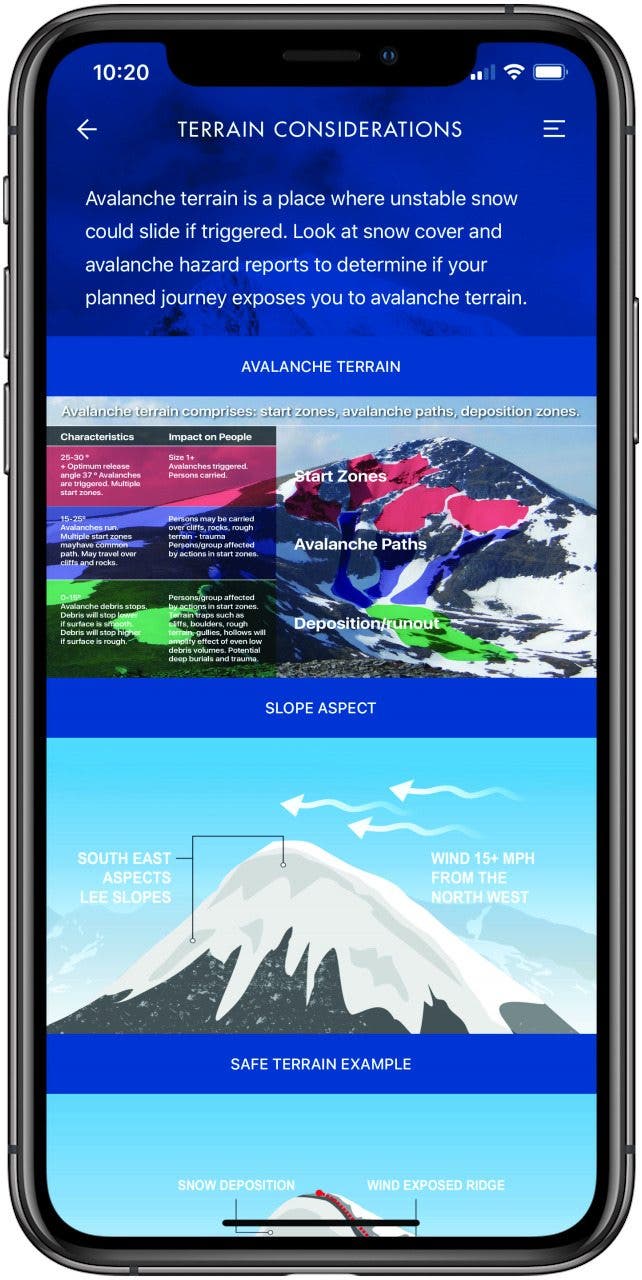 One feature lacking from Ski Tracks is a way to safely stay aware of avalanche conditions. Thankfully, the Scottish Government created an app called BAA (Become Avalanche Aware) (free) intended mostly for tracking avalanches in the Scottish mountains, but you can use the slope angle tool to evaluate any slope for dangerous snow-collapsing situations. It also includes some safety guidelines for mountain walkers and skiers venturing into potentially hazardous regions ripe for avalanche conditions.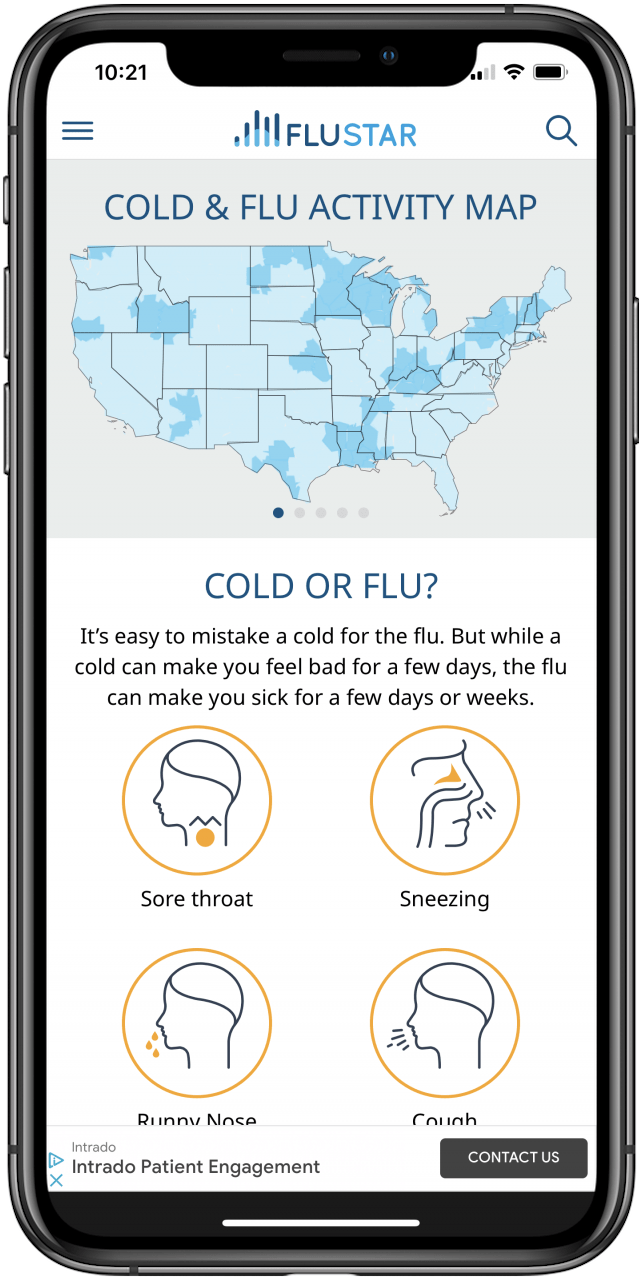 Flu is most often associated with winter, and especially given the heightened awareness of disease distribution in the age of COVID-19, tracking and managing flu outbreaks is paramount in today's world of airborne illness. FluStar doesn't track COVID-19, but is a free cold and flu tracker that displays flu stats by ZIP code in the US. It also includes some helpful symptom checks to help identify possible influenza infection, and a news feed of recent flu-related articles.
Smart Winter Gear
While winter-themed apps can help keep you safe, active, and entertained, these high-tech gear options can keep you warm and connected while surviving the chilly, short days and long, dark nights.
The Ororo Heated Jacket ($199) weaves electric heating elements directly into the jacket to keep you comfortable and warm while outdoors in the cold. Available in multiple sizes for both women and men, the jacket uses a built-in rechargeable 5,200 mAh, 7.4V lithium-ion battery to heat the jacket. You can also use the onboard battery power to charge your iPhone while it's snuggle-sealed in your jacket pocket. And because the jacket's charger connects via USB-C, you can recharge it using a separate external rechargeable portable battery as well as via a traditional power outlet. Unlike other high-tech clothing I've worn in the past, the Ororo is discreet by not flaunting it with a flashy sci-fi design. In fact, you would have no idea that the jacket harbored an advanced heating system by looking at it. Yet the tech is so effective that others shivering around you may be wondering what magic you're using to keep warm! Check out other warm clothing selections at ororowear.com.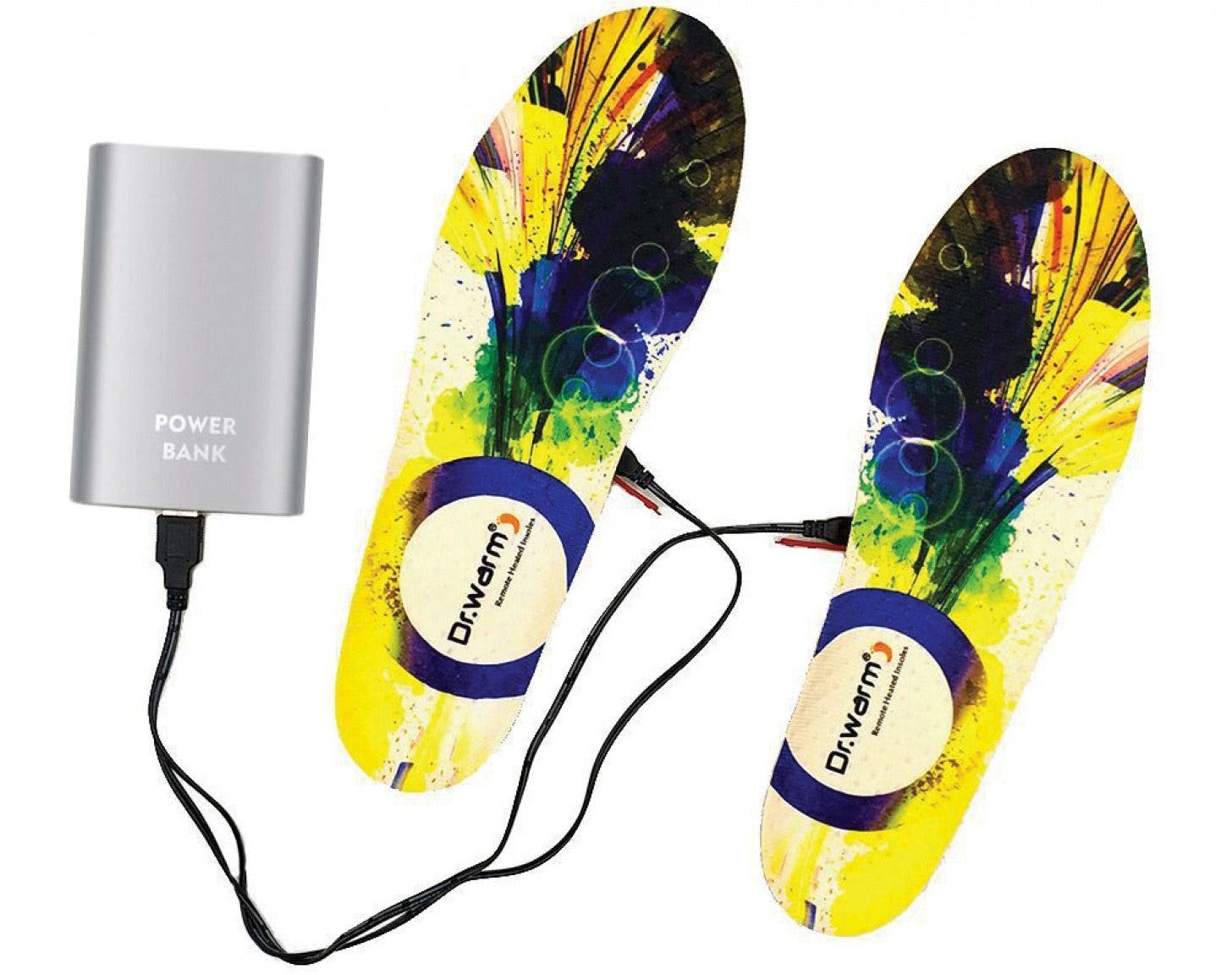 While you're shopping for warm electric clothing, give Dr.Warm's rechargeable S2 Heated Insoles ($90.99) a try. While many heated sock products exist, I found Dr. Warm took a smarter approach. In addition to a portable remote control unit used to modify insole temperature, these insoles also have built-in Bluetooth to communicate with the Dr.warm iPhone app. This app not only allows you to change the temperature per foot, but it smartly measures your step count, making them one of the most accurate pedometers available.
Warm Wishes
I hope these apps and products help you stay warm and well during the winter. What interesting winter apps and high-tech gadgets have you used to keep the chill of winter at bay? 
Top image credit: Mary Long / Shutterstock.com