Apple's 'California Streaming' event did not bring new MacBook Pros or AirPods, but here's what we do know about them and when they might be announced.
By

Elisabeth Garry
Tue, 09/14/2021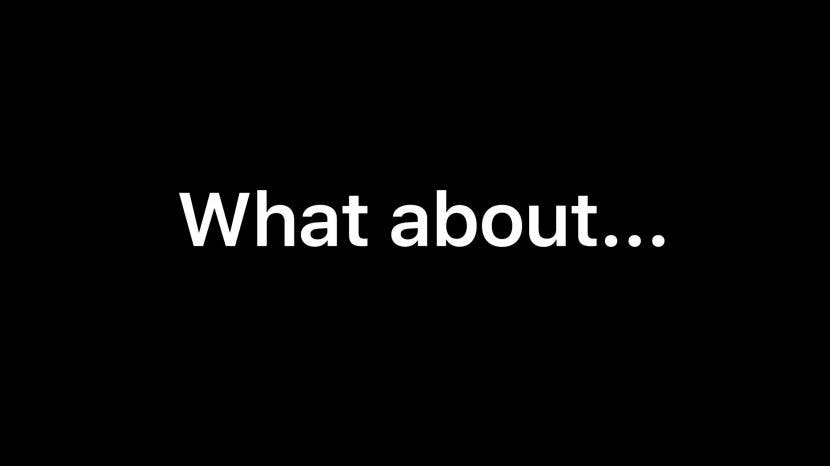 The Apple Event California Streaming came and went on September 14 without any word on new MacBook Pros, MacBook Airs, AirPods 3, or AirPods Pro 2. Might these devices and more be coming in an October or November Apple Event? We'll have to wait and see. While we wait, let's dive into rumors about what we can expect from these new devices, whenever they arrive.
Related: Everything Announced at the 2021 'California Streaming' Apple Event
A Second Fall Apple Event?
Apple frequently has more than one fall event (last year, it had three!), and we are expecting this year to be no different, with a second fall event landing in October or perhaps early November. Still, we can't say for sure that all of the devices we missed at California Streaming will debut at the next Apple Event. Most leakers agree that the MacBook Pro will arrive sometime in 2021, so chances are good that we'll see it in October, but the MacBook Air might not be announced alongside it. Bloomberg's Mark Gurman has the MacBook Air pegged for release in either the last part of 2021 or the beginning of 2022, and popular Apple leaker Ming-Chi Kuo predicts it won't arrive until 2022. Likewise, AirPods 3 and AirPods Pro 2 may not be announced together: you've got a good chance at seeing AirPods 3 at the next Apple Event, but AirPods Pro 2 may not make an appearance until a 2022 event.
What to Know about the MacBook Pro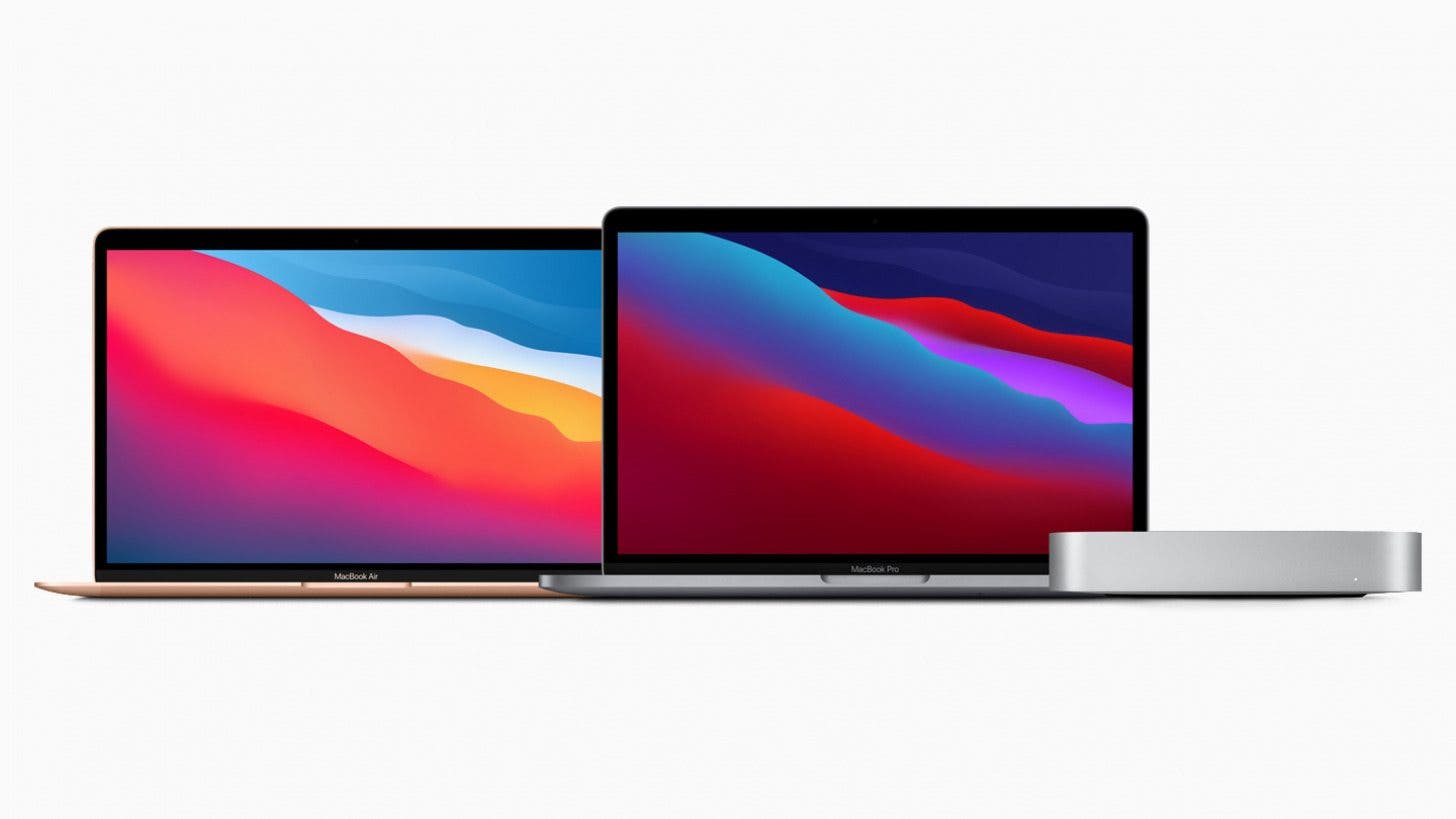 2020 M1 MacBooks and Mac mini from Apple.com
To go in-depth with what to expect from the new MacBook Pro, check out our MacBook Pro and MacBook Air rumor roundup. Briefly, we're looking at two size options: the familiar 16-inch screen along with an upgrade from the 13-inch to a 14-inch version, and both displays will be mini-LED. The internet is abuzz that the rumored new M1X chip will feature in both models, and we're looking forward to the potential inclusion of an HDMI port and SD card slot that are missing from current MacBook Pros. MagSafe is also expected to make a comeback, which makes sense, given how strongly MagSafe has featured in other new Apple devices.
The MacBook Air: New Colors & an Upgraded Webcam
Like the new MacBook Pro, the MacBook Air is expected to get an upgraded chip. Bloomberg reports that the new Air will feature a successor to the M1 chip, which is what currently runs the MacBook Air. For the aesthetically minded among us, the new MacBook Air will also come in a variety of colors and feature a mini-LED display, like the Pro is rumored to. Also like the Pro, MacBook Air may be getting a webcam upgrade, from 720p to 1080p. Again, you can see our MacBook Pro and MacBook Air rumor roundup for more information.
AirPods 3 to Follow in the Footsteps of AirPods Pro

Image Credit 52audio.com
Design-wise, the AirPods 3 are expected to switch it up and follow the design mold of AirPods Pro, according to Bloomberg. The entry-level AirPods will go compact, opting for shorter stems (which translates to a smaller case), as well as adopting the replaceable silicone tips seen on the AirPods Pro. Unlike the AirPods Pro, however, AirPods 3 are rumored not to include noise cancellation. The new AirPods should be faster and have an improved battery life thanks to an improved chip, whether that is an H2 chip or even the U1 chip used in the HomePod mini, iPhone 11 series, and Apple Watch Series 6. Read more AirPods 3 rumors over at our AirPods rumor roundup.
Smaller Is Better for the AirPods Pro 2
Like the AirPods 3, Apple will likely think smaller for the AirPods Pro 2. Bloomberg predicts the next-generation AirPods Pro will eliminate stems entirely, opting for rounded AirPods to better fit your ears. Logically, you'd expect the AirPods Pro 2 to feature a more advanced chip than the AirPods 3: perhaps the Pro 2s will get the U1 chip, leaving AirPods 3 with the H2 chip. What the AirPods Pro 2 may get, according to Tom's Guide, is compatibility with AirTags, which is an exciting possibility for Apple to further integrate its newest device line. Tom's Guide also speculates the AirPods Pro 2 will include bone-conduction technology and third-party app support. If that doesn't sate your curiosity, head on over to our AirPods rumor roundup for more.
That's it for what we know now. In the coming weeks (and months), we're sure to learn more about these devices and others. See you at the next Apple Event!