By

Mike Riley
Fri, 09/15/2017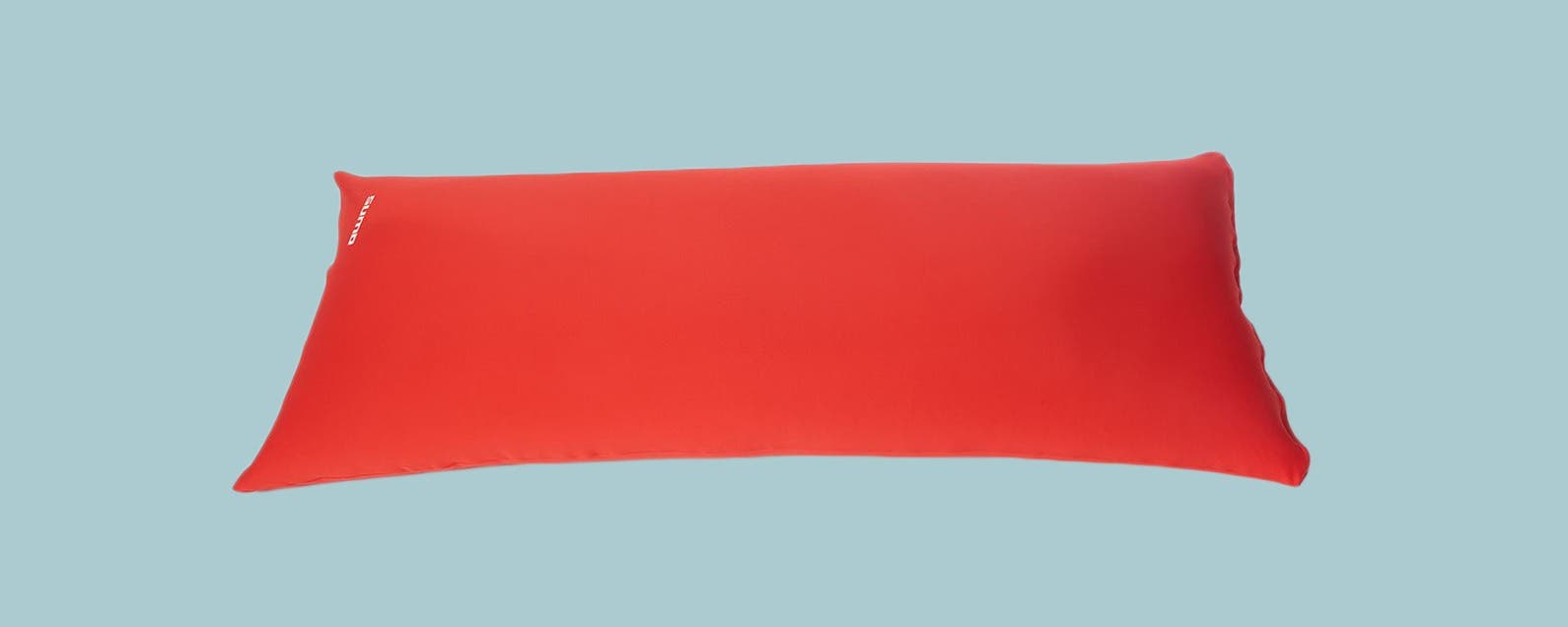 Several years ago, I reviewed one of Sumo Lounge's largest bean bag chairs. My family and I still use that chair to this day even though it continues to take up a considerable amount of space in our entertainment room. After recently revisiting digital-lifestyle furniture, I decided to check up on Sumo Lounge to see what the company was up to and discovered to my pleasant surprise that Sumo has expanded its product line. One of the most recent additions to the family is the Omni Flex chair ($199). Does it maintain Sumo Lounge's comfort level while not taking up too much floor space? Read on to find out.
Unlike most of the bean bag furniture in Sumo's line, the Omni Flex is oblong shaped, giving it the ability to bend, fold, and form to fit the person or position. It can easily accommodate the full length of a child lying down, but those like me who are taller than five and a half feet will need to rest half of the Omni Flex on a wall with the other half on the floor, using it as an upright makeshift seat.  You can also orient the bag lengthwise so that it acts like a long pillow. Propping your head up with your arms outstretched at the sides, you can surround yourself in soft comfort.
Like the other Sumo Lounge chair I used, the quality and durability of the suede cover coupled with the tight stitching throughout alleviate worries of cotton bead stuffing popping out like confetti from a faulty seam. While I suspect a tortured Sumo Lounge bag might eventually start leaking, it would take some serious abuse given how meticulous the sewing and density of the polyester fabric is used in the Omni Flex.
The Omni Flex is available in ten different colors ranging from Army Green to Sky Blue. Oddly, there's no black, which would have made it easier to pick a neutral color for a variety of room decors. Setting up the Flex took all but three minutes of removing it from the large shipping box and letting it expand to its full size. When not in use, the Sumo can lean up against a wall to free up floor space or tucked into a closet if you need it out of the way. Compared to the monster-sized Gigantor and Titan models, the Omni Flex is far easier to pick up and re-orient depending on your needs.
Final Verdict
Overall, if you're looking for comfortable, flexible seating young digital natives or a soft upright cushion for yourself, the Omni Flex is well-suited to the task. It's easy to move, easy to position and easiest of all to relax and even fall asleep in.