By

Daniel Rasmus
Wed, 03/07/2018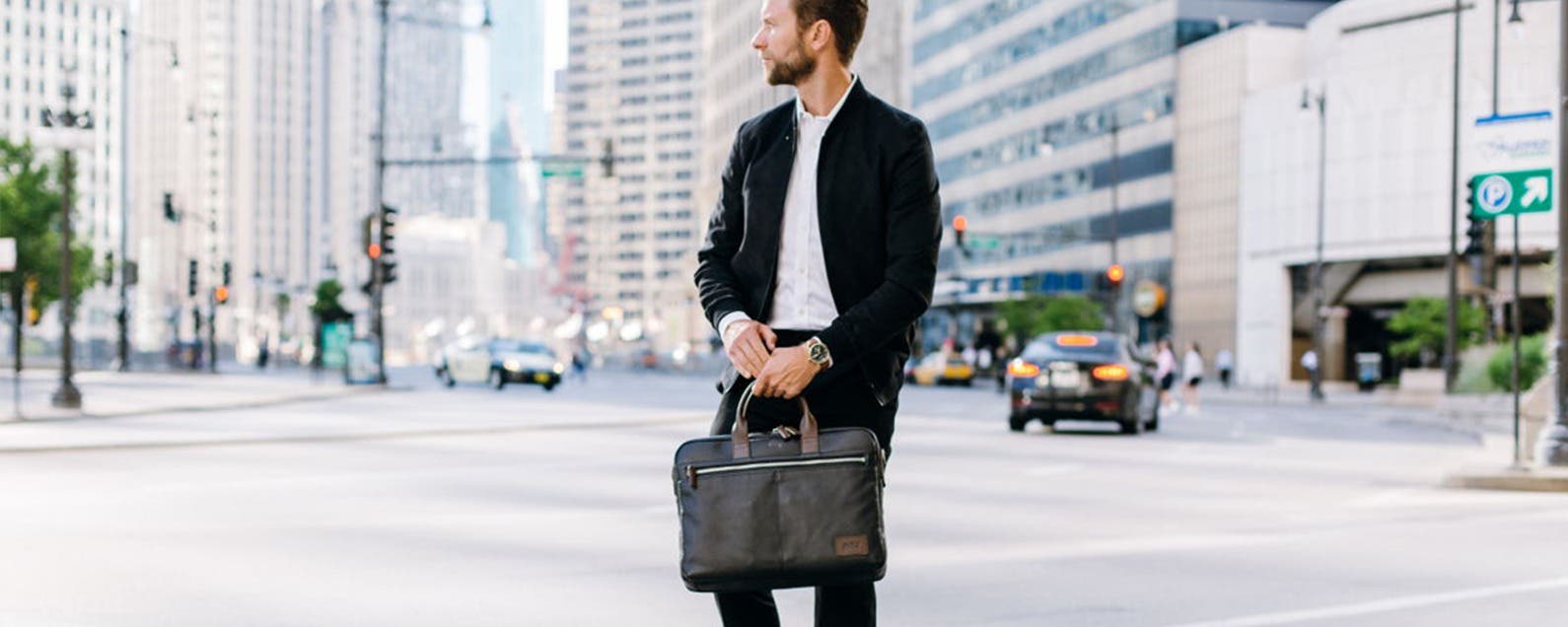 I recently tried out Solo New York's Cameron Rolltop Backpack and Shorewood Leather Briefcase. Solo New York gets the urban vibe and understands the practicality of modern work. The design of both bags takes into account that briefcases and backpacks often travel with other luggage. The design includes panels for sliding thebags over rolling luggage handles. For someone who travels a lot, that feature alone makes these bags far more appealing than any who skip or skimp on this feature. Read on for more details about each bag.
Related: 3 High-Quality iPad Pro Bags
After opening the Solo Cameron Rolltop Backpack, I said this is not backpack you give to your kid for school, unless they are getting an MBA at NYU. This 2.45 lb backpack runs 19" x 17" x 6" and includes a 15.6 laptop space as well as a dedicated iPad pocket. Both pockets are enclosed in a waxed canvas body that helps the bag repel rain. The backpack also includes a very deep quick-access pocket and a more hidden organizer section with a clip (Solo New York calls it a key clip, but mine is usually sporting a USB stick). Unlike a lot of bags in the $150 price range, most of the hardware is metal. The bag fits comfortably with its padded straps and back, and includes a front strap that helps keep it balanced during wear.

Discover your iPhone's hidden features
Get a daily tip (with screenshots and clear instructions) so you can master your iPhone in just one minute a day.
The rolltop is pretty hipster as it unfolds to reveal the tech inside, along with anything else you want to store in the cavernous interior. Two exterior side pockets can hold the likes of a water bottle or umbrella.
The only negative to this bag is the cramped feel of the zippered organizer section, especially when compared with the expansive interior. That said, this section, with the zipper tucked under a flap, is likely more secure in crowded public settings than bags with more exposed openings.
The solidly water-resistant bottom of the Cameron makes it ideal for damp climates (like New York and Seattle) and the big loop handle on the top makes it good for quick getaways.
Overall, the Cameron Rolltop Backpack is a high-quality backpack with outstanding styling and utility.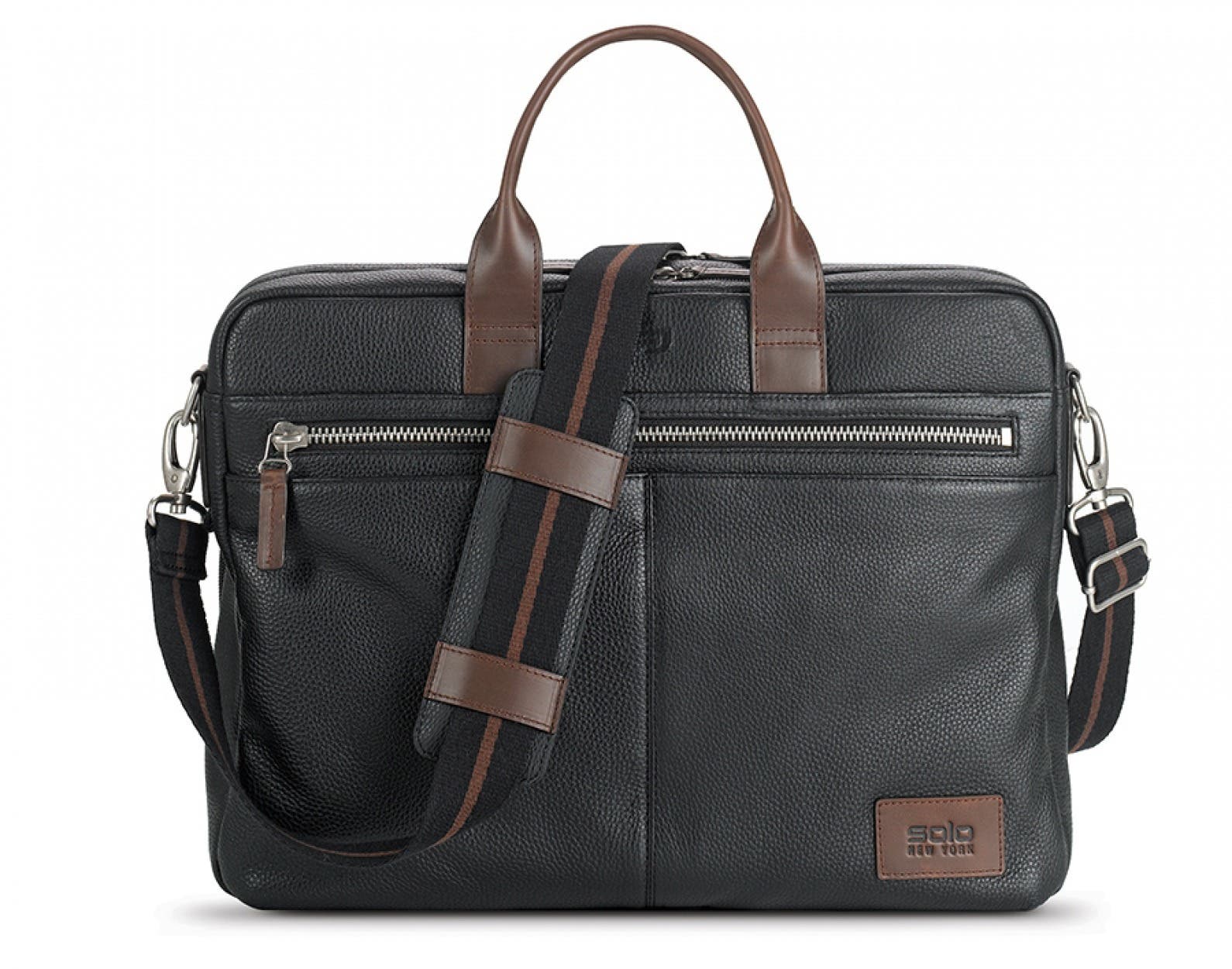 The Shoreworld Leather briefcase smells like quality. With so much vegan leather and pleather on the market, it's really nice to smell leather when opening a box, and that's the aroma that greeted me with the Shorewood.
This elegant briefcase runs 12.5" x 16" x 3", giving it enough room to stash a 15.6-inch laptop in its own compartment. There is plenty of room in the interior for books and papers, along with a space for an iPad in its own pocket. 
An exterior zippered section holds various office supplies, while open pockets allow for both quick stowage and rapid retrieval.
For those looking for a shoulder bag, the Shorewood includes a nice strap with a leather shoulder cushion and very sturdy clips. The addition of the strap does nothing to restrict access to any of the compartments.
Everything on the briefcase feels and looks first class, from the metal hardware to the leather dangles securely sewn on the pulls. The Shorewood Leather Briefcase is a great bag that is likely to become a travel companion of a good long while.