By

Todd Bernhard
Thu, 05/14/2020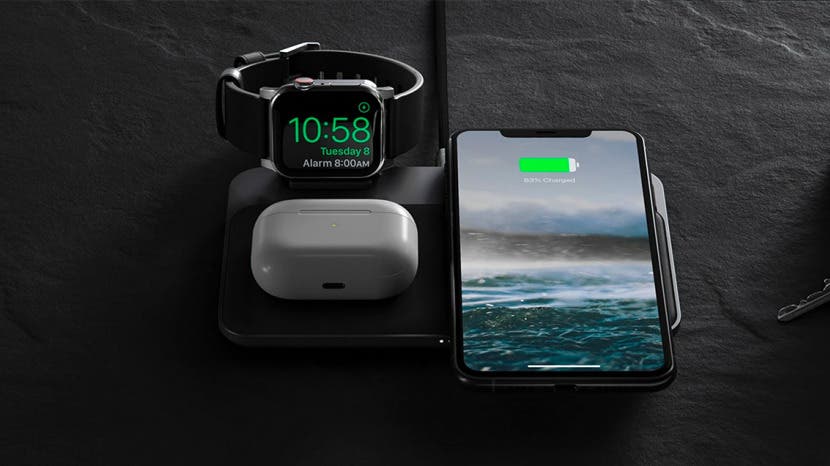 I love when a product I've reviewed in the past gets better, and even the folks at Nomad found room for improvement in their high-quality, high-end Base Station. After I visited them at CES, Nomad sent me the updated Base Station Apple Watch Edition ($149.95) and the upgrade hits all the right high notes.
As before it has a soft leather landing zone for charging your iPhone wirelessly. Again, they embedded three Qi coils in the pad, so you don't have to worry about being precise when you place your phone down. Plus, you could charge the phone on one coil and leave another coil free for charging a wireless AirPod case. There's also a compact Apple Watch charger tucked in to the back of the Base Station, and it accommodates an Apple Watch in Nightstand Mode.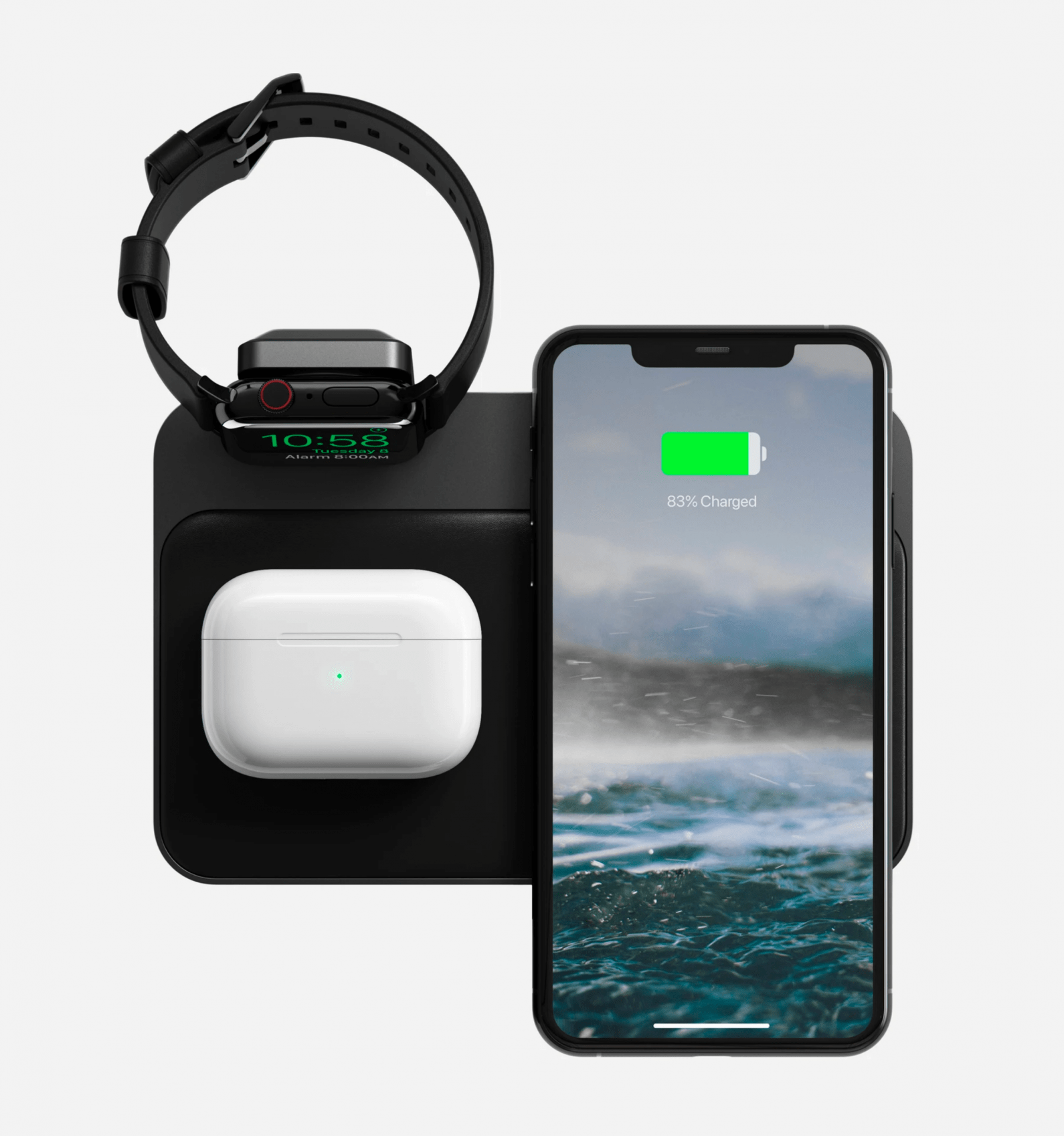 The base itself has a nice heft which helps ensure it stays put on nightstand or desk, and like the previous model (and all Nomad products, frankly) it looks great. The big enhancement to the device this year is, in addition to a USB-A port on the back to charge a device of your choice, they added a USB-C Power Delivery port that puts out 18 watts of power. The unit itself charges with an included rugged cable that does have a proprietary round plug but that's likely needed to be able to power three coils, an Apple Watch, and two USB devices. I like that they include a couple of world power adapters in addition to a US plug. 
Pros
Nice heft to ensure base stays put on nightstand or desk
Three Qi coils for charging multiple devices or easy positioning
USB-A and USB-C Power Delivery ports
Apple Watch charger built-in, and supports Nightstand Mode
Includes rugged cable and world power adapters
Cons
Pricey
Uses a proprietary cable, not USB-C, for the cable that plugs it in to the wall.
Final Verdict
The Base Station Apple Watch Edition from Nomad is not cheap. But given that it includes an Apple Watch charger, which is easily a $30 value, along with three Qi coils and is made of high-quality materials, it's a nice luxurious treat.