By

Nate Adcock
Thu, 06/09/2016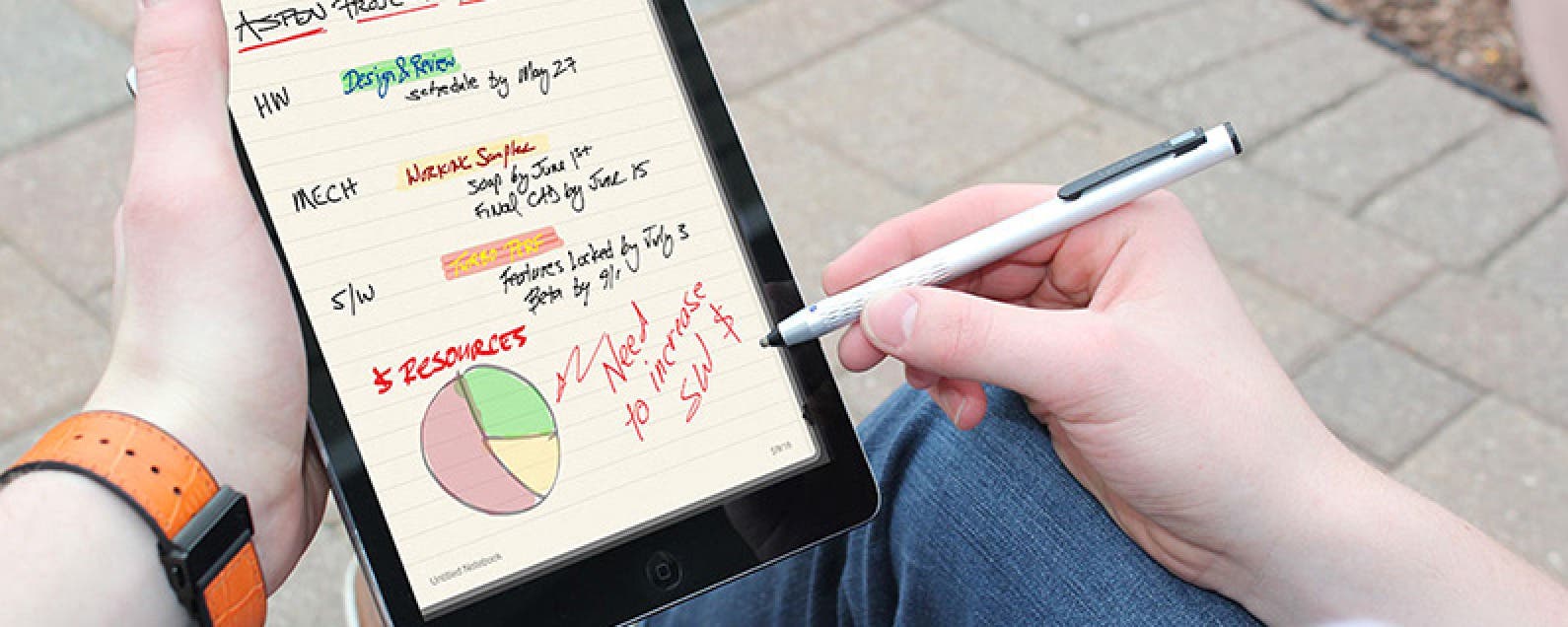 Styluses are not much in style anymore, the Apple Pencil still being a somewhat enigmatic and premium exception. That doesn't mean you can't buy good ones for an affordable price. Those of us addicted to scribbling, old-fashioned note-taking, doodling, or sketching know the good ones. A good stylus pen, like a fine pen, has a certain weighted balance and comfortable feel that makes it practically seem to disappear in your hand. The Lynktec Apex Fusion Stylus pen ($59.99) is one such fine electronic handwriting implement.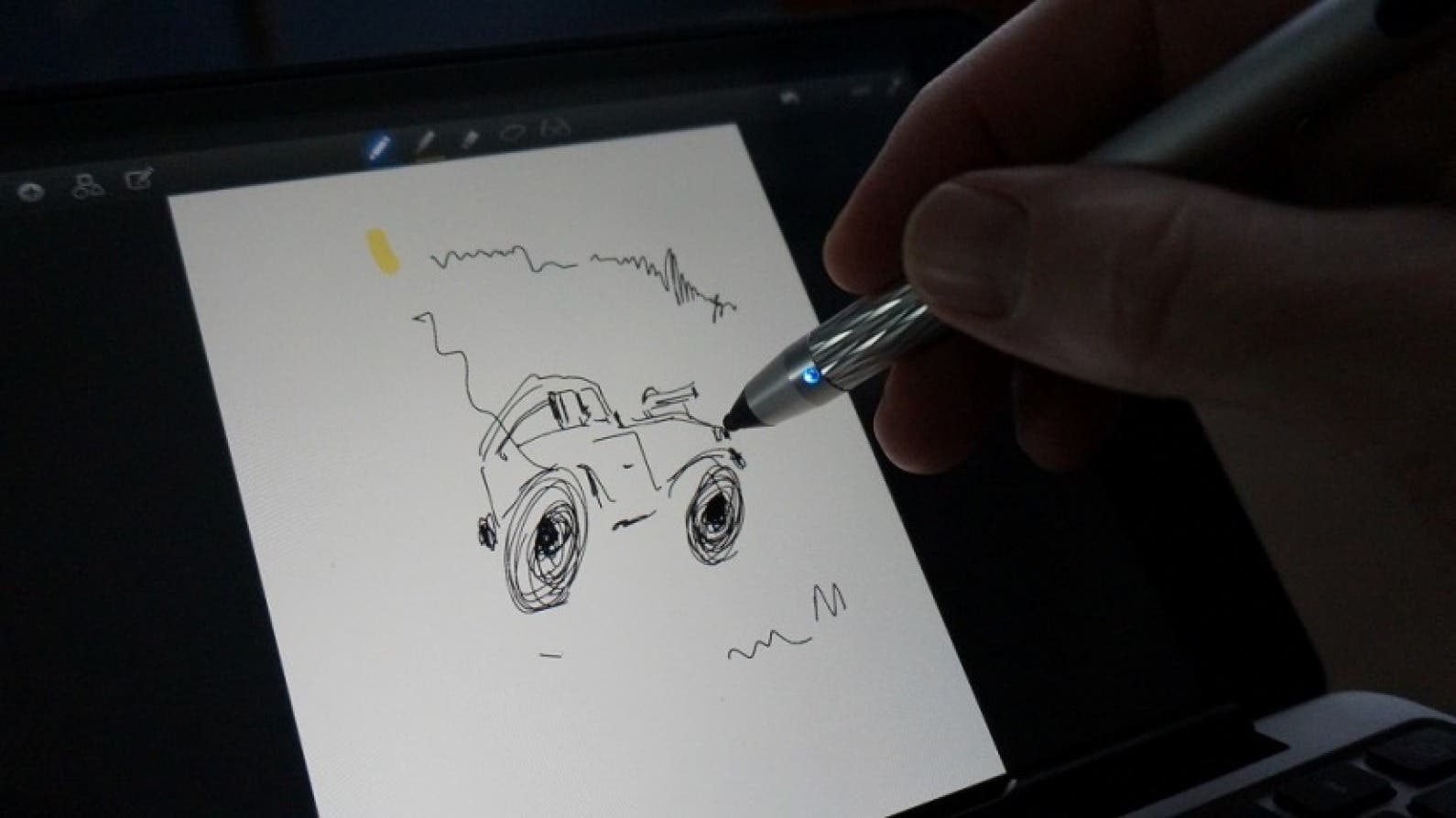 If you are not a confessed scribbler, note-taker, doodler, etc, you might wonder why on earth you would even need a stylus. Maybe you need to sign an electronic document; believe it or not, I have had to sign legal documents from my iPhone (while on travel) using an app called DocuSign. There are a handful of games—usually ones that require you to constantly drag your finger around the screen—that benefit from stylus pen input. Some of the coolest home decorating apps include a schematic mode that lets you create new home layouts, all of which can be accomplished much more smoothly with a fine stylus. Styluses are also useful to chew on while you ponder your next great idea, and they also (like their older ink-filled ancestors) still look cool tucked behind an ear.
I tested the Apex Fusion on a current and older model iPad mini, using a variety of drawing apps (Paper, GoodNotes, Grafio). I compared the performance to the Adonit Jot Dash stylus, which is my go-to stylus these days (I can't afford an Apple Pencil or iPad Pro). The Apex produced identical results to my perception in all cases as far as free-form line drawing is concerned. The accuracy of both is very close (neither are perfect), and with a tiny bit of lag, however the Apex has a lighter feel, and due to its thicker circumference and grooved texture (towards the tip where you hold it), it is a bit more comfortable to use. The patented fiber-polymer nib also seems to glide more smoothly over the screen, though really both are very comparable. Charging is done through a microUSB port located toward the top end of the stylus. Power on/off is a grey button on the clip (also serves as a charge status light). Like the Jot, there is no need to perform any wireless pairing. Simply turn it on, start up your doodling app of choice, and doodle away. The charging design (a USB cable is provided) is not as sexy as the magnetic dongle provided with the Jot.
Pros
No Pairing
Smooth screen contact
Cons
Clunky microUSB charging cable required
Final Verdict
The Apex is a fine stylus pen, and though I think both it and the Adonit Jot could both be at least $20 cheaper, I recommend either one without reservation. I believe the Jot has a few sexier features: the little pinpoint red/green charge light, the dongle, and the aircraft-grade construction; but as a pure writing or drawing instrument, I might select the Apex for longer sessions due to its comfort and feel. The Apex gets the iPhone Life stamp of approval for its solid performance and relative comfort! Try one for your next big scribbling project!