The best smart cooling gear for hot weather to beat the heat of summer.
By

Olena Kagui
Tue, 05/17/2022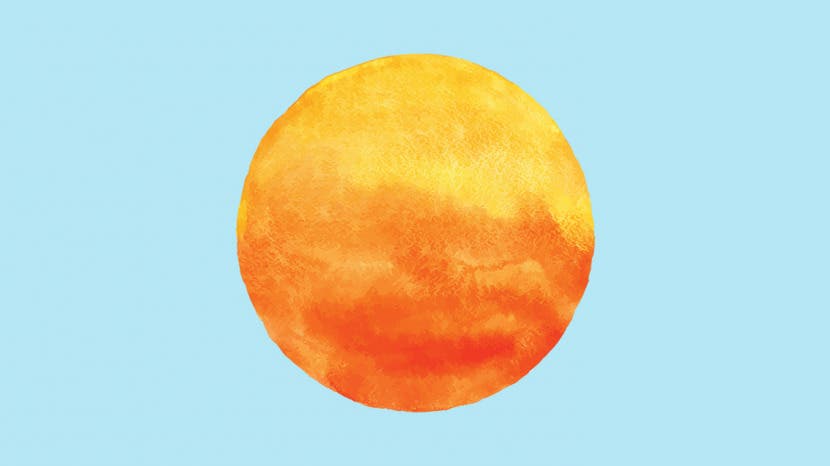 Summer is here, and we are all so excited to spend more time outside. Although the sun can be fun, getting too hot is not. Luckily, there is gear out there that can help cool you down so you can spend less time sweating while you live your best life.
Related: Which Smart Home Hub Is Best? Echo vs HomePod
Jump To: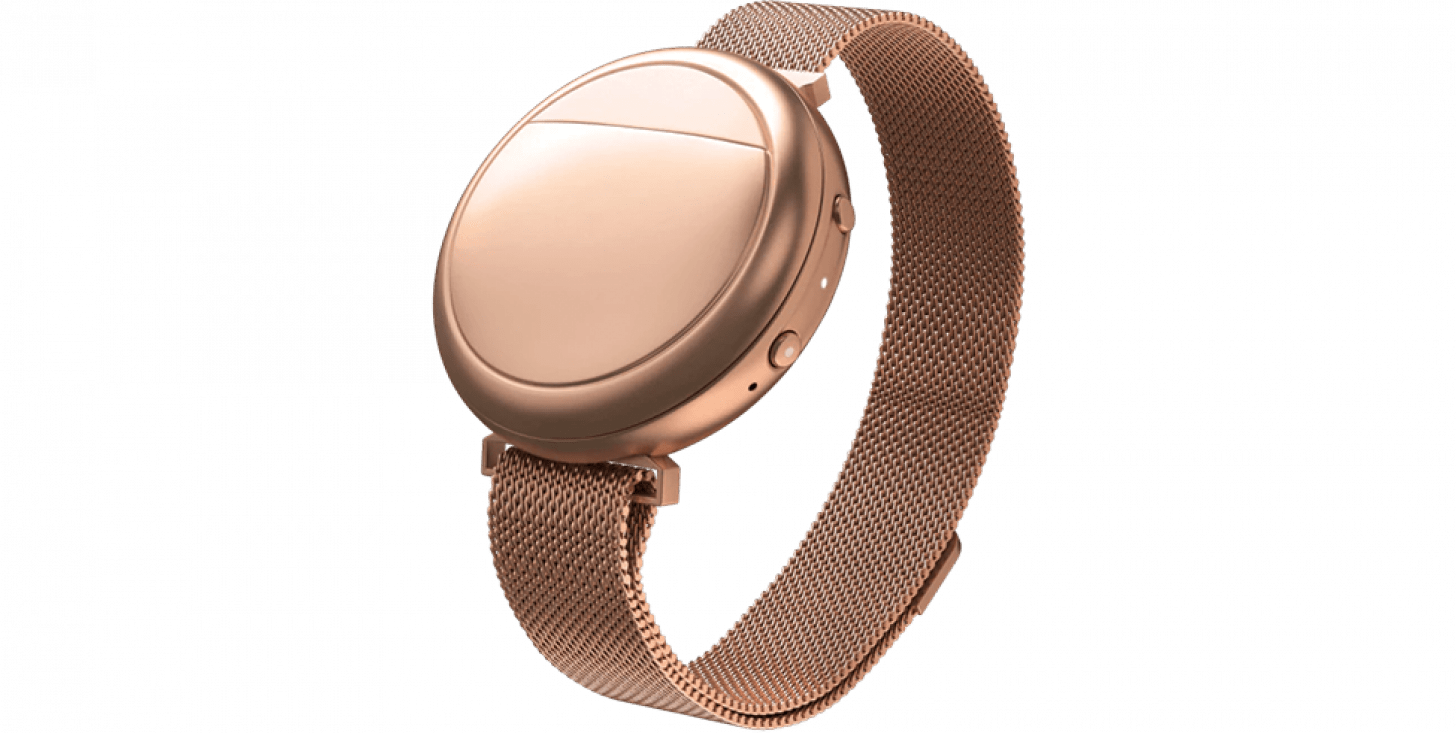 The Embr Wave 2 can warm you up and cool you down with the push of a button. While it's common for tech to heat up, the instant icy sensation of this bracelet is hard to wrap your head around. It accomplishes this wave of heat or chill via a thermoelectric heat pump that uses the Peltier effect (where temperatures change through the transfer of electricity) to move heat via the thermal ceramic plate on the underside of the device.
Scientific and technological miracles aside, I could not be more impressed with my Embr bracelet. As someone who overheats easily, I was skeptical that a small bracelet could cool down my entire body. While it doesn't make the sun's glare feel less hot, the cooling waves spread internally and help me sweat less, even if I'm in the middle of a sunny hike.
For a more personalized thermal experience, the companion app called Embr Wave 2: Thermal Wellness (free) syncs to your bracelet and offers sessions. These can help you battle hot flashes, manage stress, and even fall asleep. You can pick the temperature level and session time directly in the app. As someone who struggles with mood swings, I've enjoyed the comforting heat and distracting wintery tingle that helps me refocus and find instant relief. The bracelet is my secret weapon that empowers me by letting me control my body temperature.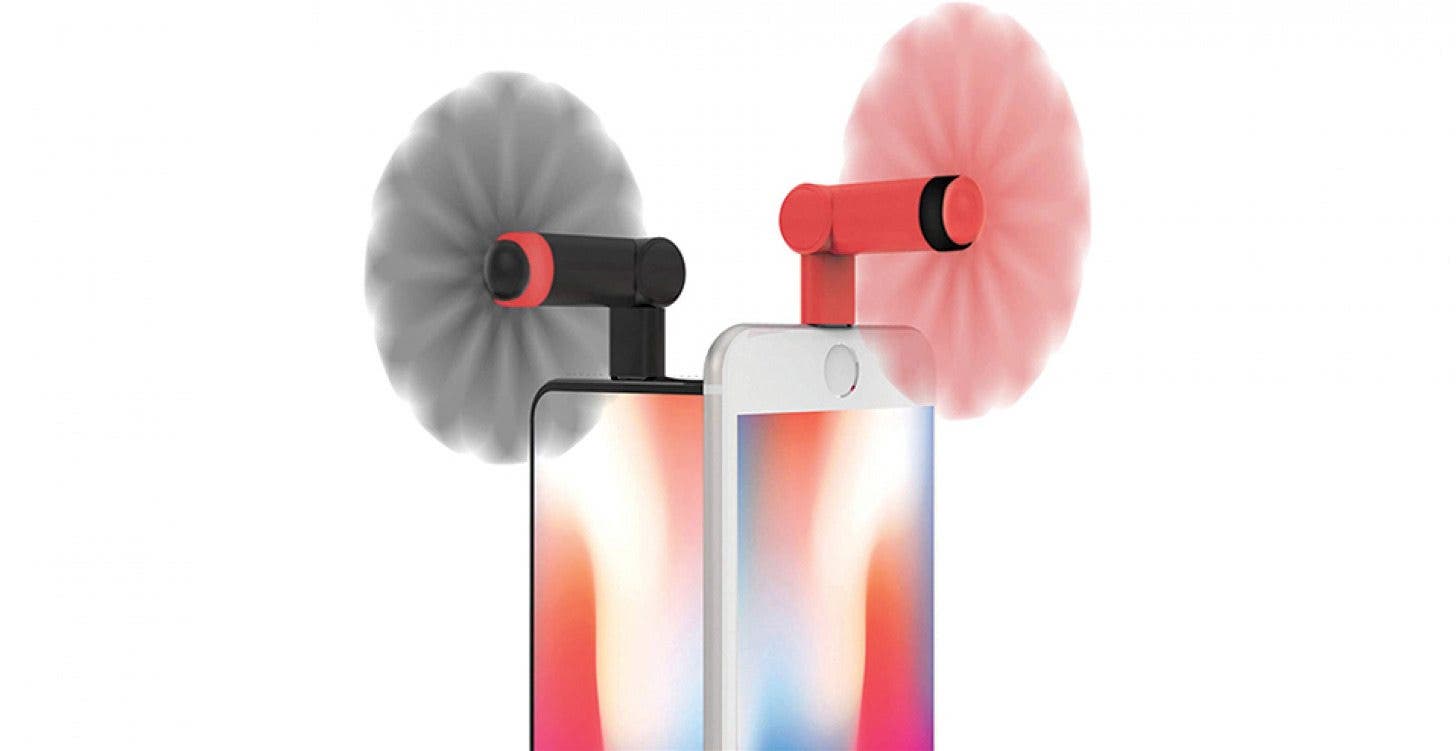 Feeling cooler doesn't have to cost a lot or require the newest technology. This simple mini fan comes in a twopack that costs as much as one month of your Netflix subscription. Although you should always be careful before you plug devices that aren't Apple-authorized into your iPhone, this mini fan worked seamlessly with my iPhone 13 Pro Max and iPhone 12 Mini.
Small enough to fit into the tiniest pocket, this gadget is surprisingly powerful and can be adjusted 180 degrees. I enjoy that I can still use my phone while fanning myself, although the fan is strong enough to hurt if you touch the turning blades (though not a safety hazard).
Although it is a perfect alternative to a chilly breeze, it does use up energy from your iPhone's battery to power up. It is also a little loud, so you can't use it in the theater or library. I love bringing my mini fan with me in my purse; it even fits in the coin pocket of my wallet.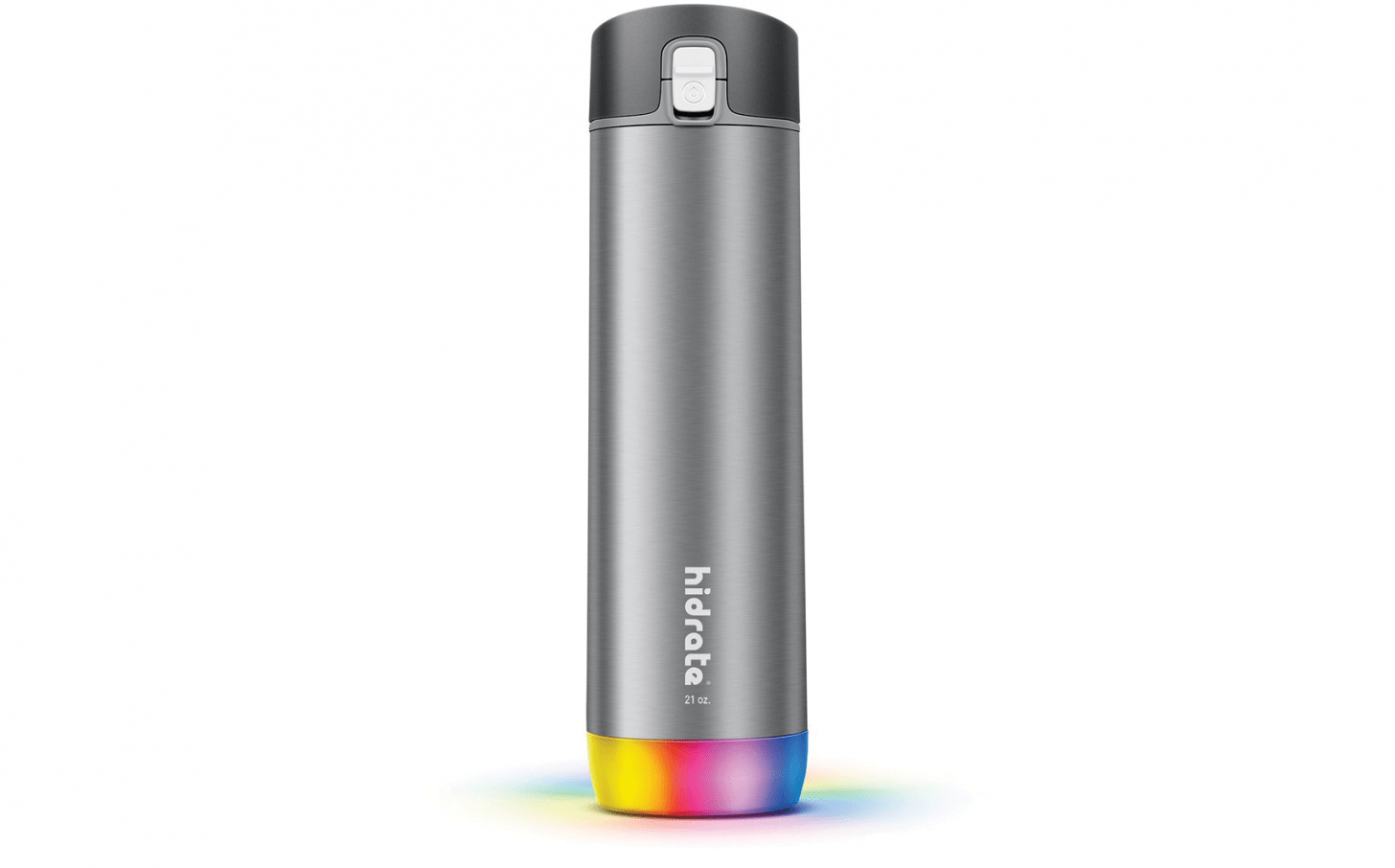 I'm not your mother, so I won't lecture you on the importance of staying hydrated. But did you know that drinking water cools down your organs? Despite knowing the facts, I could definitely use reminders when it comes to drinking water, and an app or alarm just isn't enough. A light-up rainbow water bottle that tracks every sip and keeps your water cold has been a game-changer.
The HidrateSpark PRO comes in a great selection of colors, and it also has several sizes, materials, and lids to pick from. It has an easy-to-use phone app, the HidrateSpark Smart Bottle app (free), and an Apple Watch complication that makes tracking your water intake easy. When it's time for you to drink more water, the bottle lights up, and you can even customize the colors—I picked the entire rainbow! I love that it tracks every sip automatically. I've used apps in the past that made it complicated any time I drank less than a full cup of water. Plus, I like that it does the tracking for me. For those who love the concept but are looking for a cheaper alternative, the company sells a similar HidrateSpark TAP for just $19.99.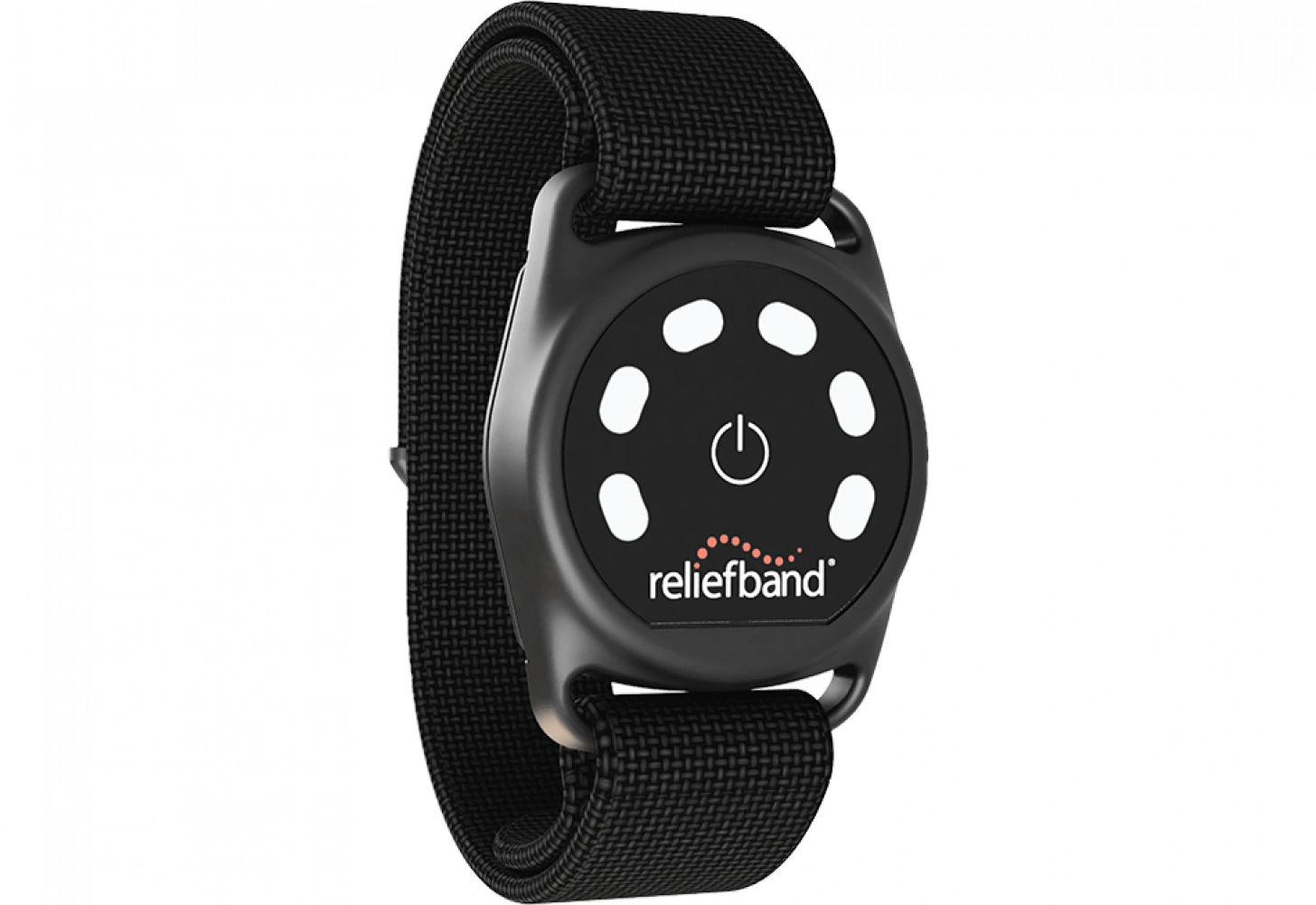 Bumpy boat rides, too many glasses at a wine tasting, and unexpected migraines can get in the way of making the most of your summer days. While this band doesn't have an explicit cooling feature, it effectively relieves nausea and vomiting to keep you feeling fresh. It works by sending gentle pulses that interact naturally with your nervous system.
Unlike anti-nausea medicines or acupressure bands, Reliefband isn't meant to be worn preventatively. Bring it with you any time you may experience car sickness, seasickness, or anxiety, and put it on the moment you start feeling sick or dizzy. Once the gel is applied and the band is on and correctly aligned, you should feel relief in minutes. The band can also help with discomfort due to pregnancy, chemotherapy, hangovers, anxiety, and physician-diagnosed migraines.
I tend to get seasick and do a lot of water activities, so having this gadget on hand gives me more confidence during boat trips. It only takes around 20 minutes with the band to feel completely nausea-free and back to enjoying the ocean views. I track my Reliefband use with the Symple Symptom Tracker app (free) that integrates with Apple Health to help track symptoms and identify patterns to prevent future headaches and nausea.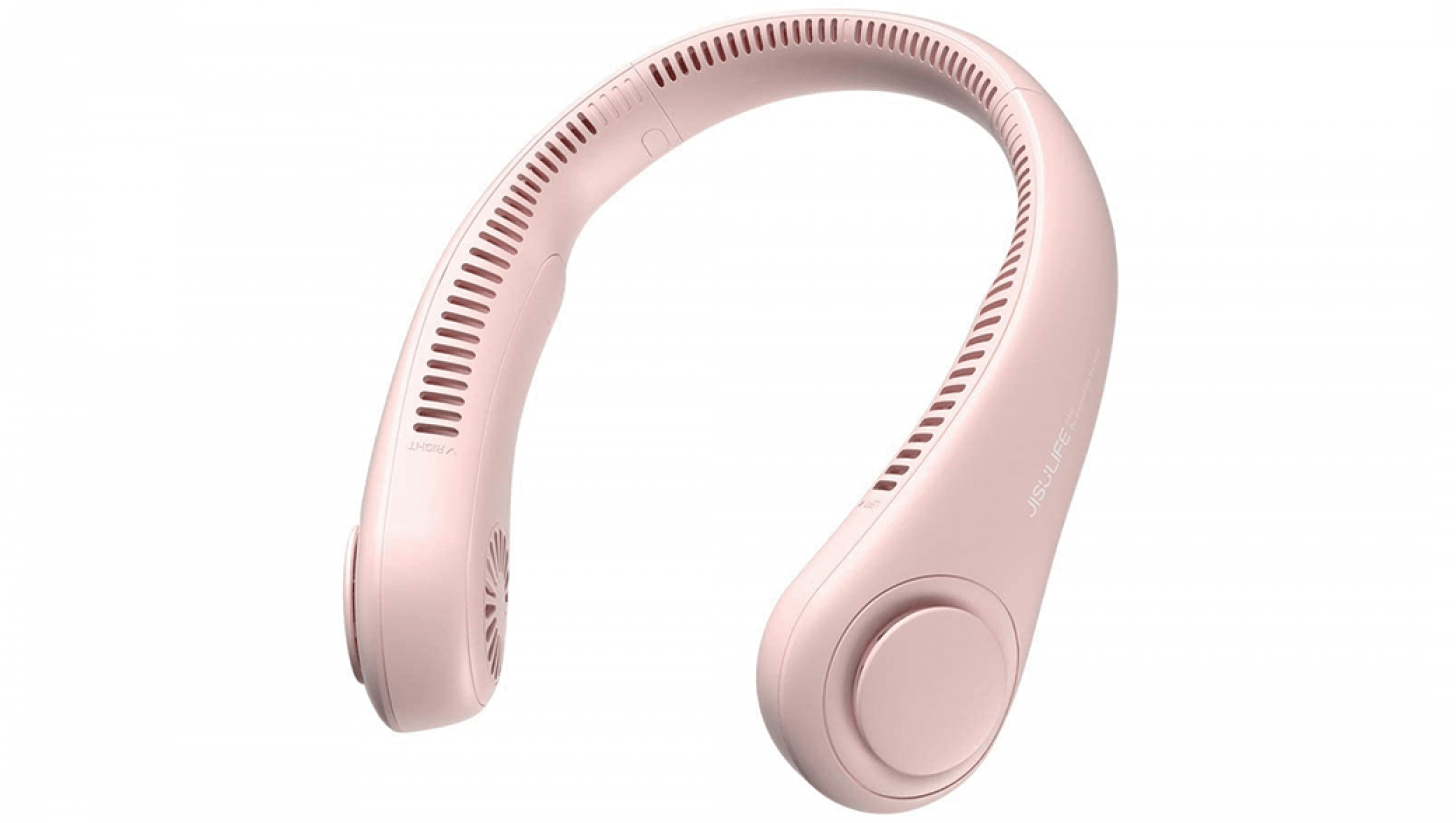 Sometimes the best, most effective devices don't require fancy apps or the latest tech. The JISULIFE Portable Neck Fan is a wearable fan that cools you down from neck up hands-free. It has 78 air outlets and is completely bladeless, so it's safe for anyone to use and it won't catch on your hair.
I really like that the fan has vents in the back, cooling the back of my neck. I also appreciate the comfortable size and weight of the neck fan. It is big enough to cover my head sufficiently but small and light enough not to hurt my shoulders when worn longer. It also fits in most purses and can be worn in tandem with headphones.
It has three different speeds and a 4000mAh battery, allowing it to keep you cool between four and sixteen hours, depending on fan speed. Although it isn't designed with this in mind, it is possible to charge the neck fan while it is on. You can do this via your device's USB port or a USB car charger so that you can stay cool without interruption.
Top image credit: Rolau Elena / Shutterstock.com