By

Sarah Kingsbury
Wed, 01/18/2017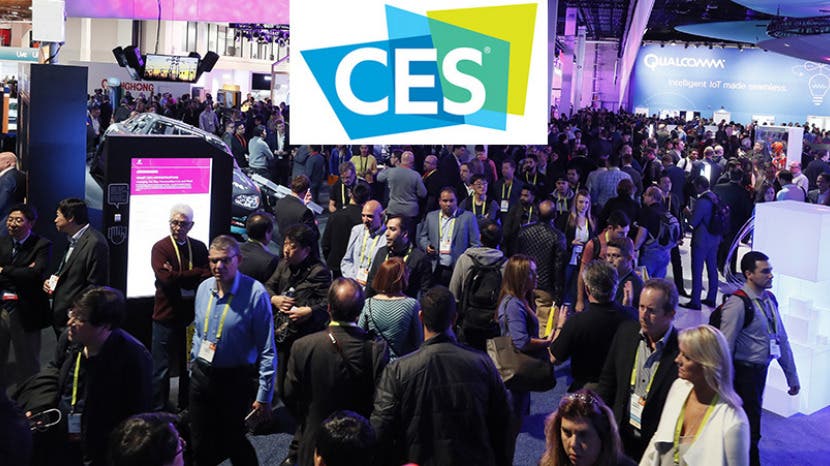 Looking for a glimpse into the future? That's why hundreds of thousands of people flock to Las Vegas each year for CES, where tech companies from all over the world debut their most innovative new products.
A dedicated team of iPhone Life writers combed the far reaches of every hall to find the coolest new tech for your iPhone or iPad. Our Best of CES 2017 Awards went to the most forward-thinking, creative, and useful iOS-related gear coming to market this year.

Discover your iPhone's hidden features
Get one daily tip each day (with screenshots and clear instructions) so you can master your iPhone in just one minute a day.
This iOS Health app compatible wellness tracker not only monitors your stress levels, sleep quality, water intake, and activity levels, but it is also the first fitness band to automatically track your calorie intake. While the band, expected to be available in February 2017, currently tracks calorie intake with an accuracy of 85 percent, this is comparable to the accuracy of self-reported calorie intake and eliminates the time-consuming chore of manual calorie tracking. The GoBe 2 is a big step forward for those who want to take more control of their health.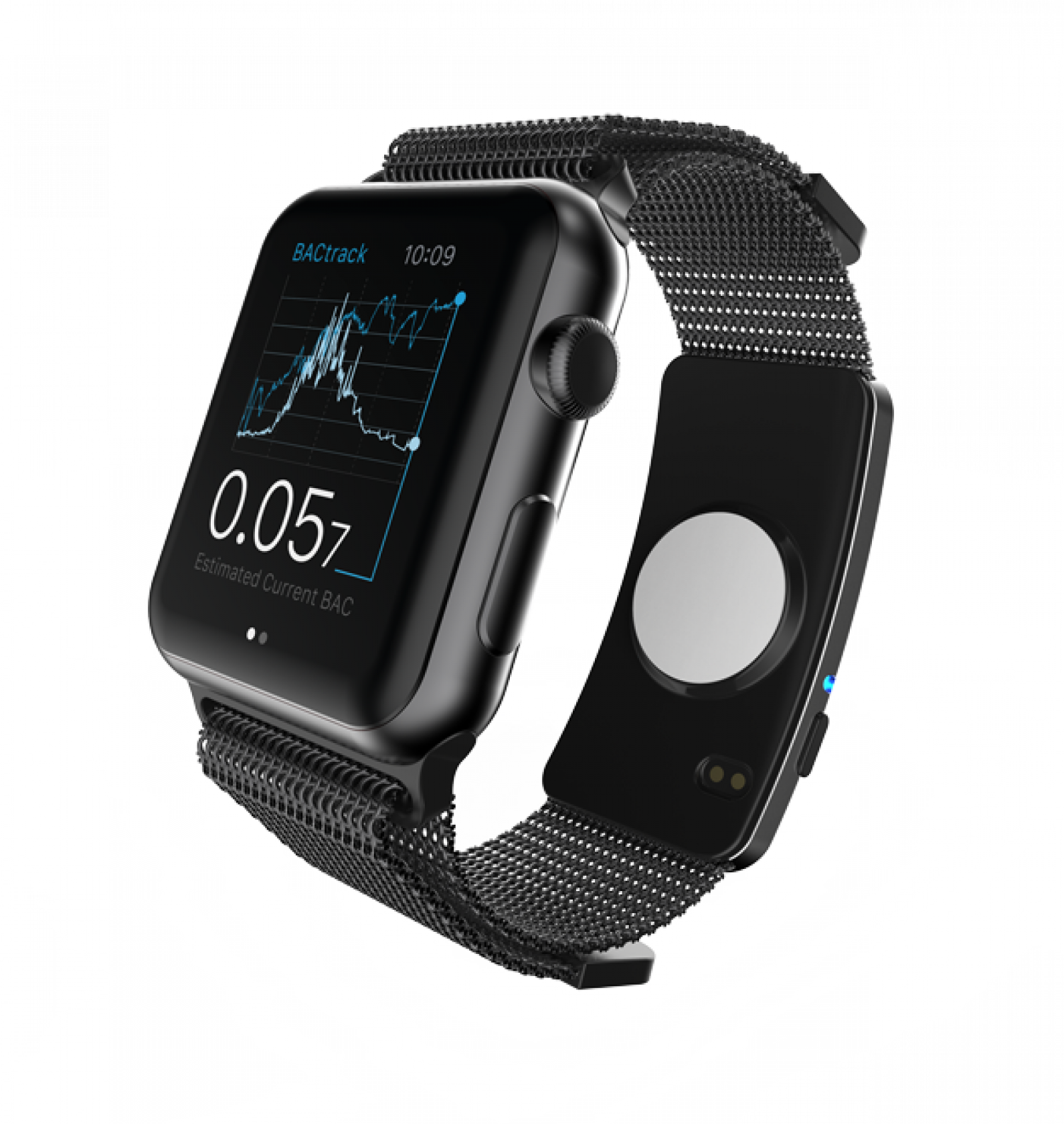 The iPhone Life team are longtime fans of BACtrack's smartphone breathalizers, which allow users to test their blood alcohol levels after drinking in order to avoid drunk driving. BACtrack's newest offering is even better. This wearable can be worn as a stand-alone band or incorporated into an Apple Watch band. It monitors transdermal alcohol content levels, allowing the wearer to automatically track blood alcohol levels over time via a smartphone app. The Skyn will be available summer 2017.
What's the difference between one tempered-glass screen protector and another? In the case of the Bodyguardz Pure 2, it's the type of glass. While most glass screen protectors are made from soda lime, the Pure 2 is made from aluminosilicate, which is stronger and more scratch resistant, so it offers the best possible protection for your iPhone screen. And to top it all off, Bodyguardz still has the best system for applying the screen protector perfectly without stress.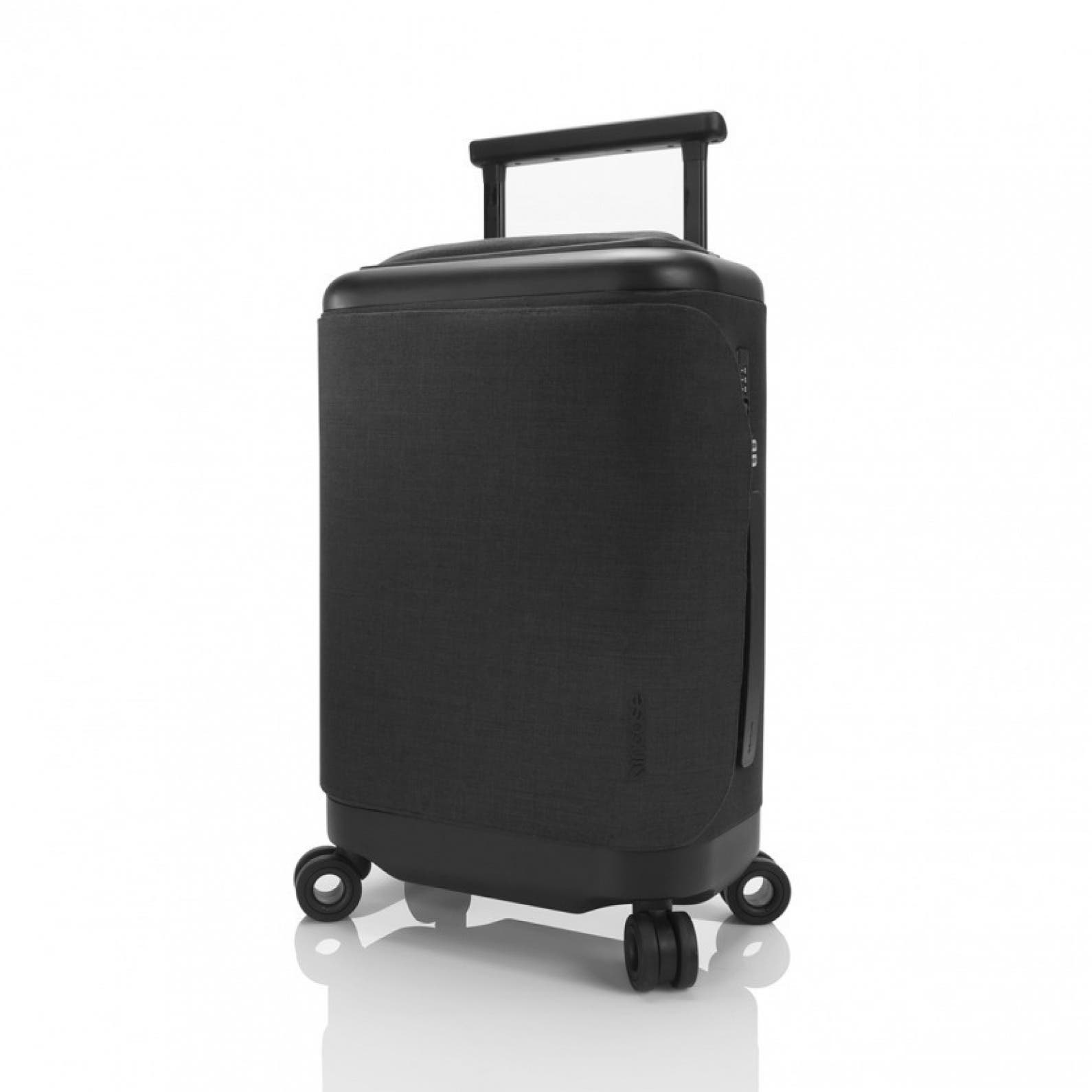 This elegant soft-sided carry-on, expected in Q3, offers all the features expected of a high-end piece of luggage, such as four smooth-gliding wheels, a TSA-compliant smart lock, and a lifetime warranty, along with all the conveniences required by travelers who need to use technology on the go. The 18000mAh power station can power all your devices, even your laptop, and can be accessed via multiple power ports and switched out with a spare when power runs low. The companion app even allows users to monitor the battery levels from their phone.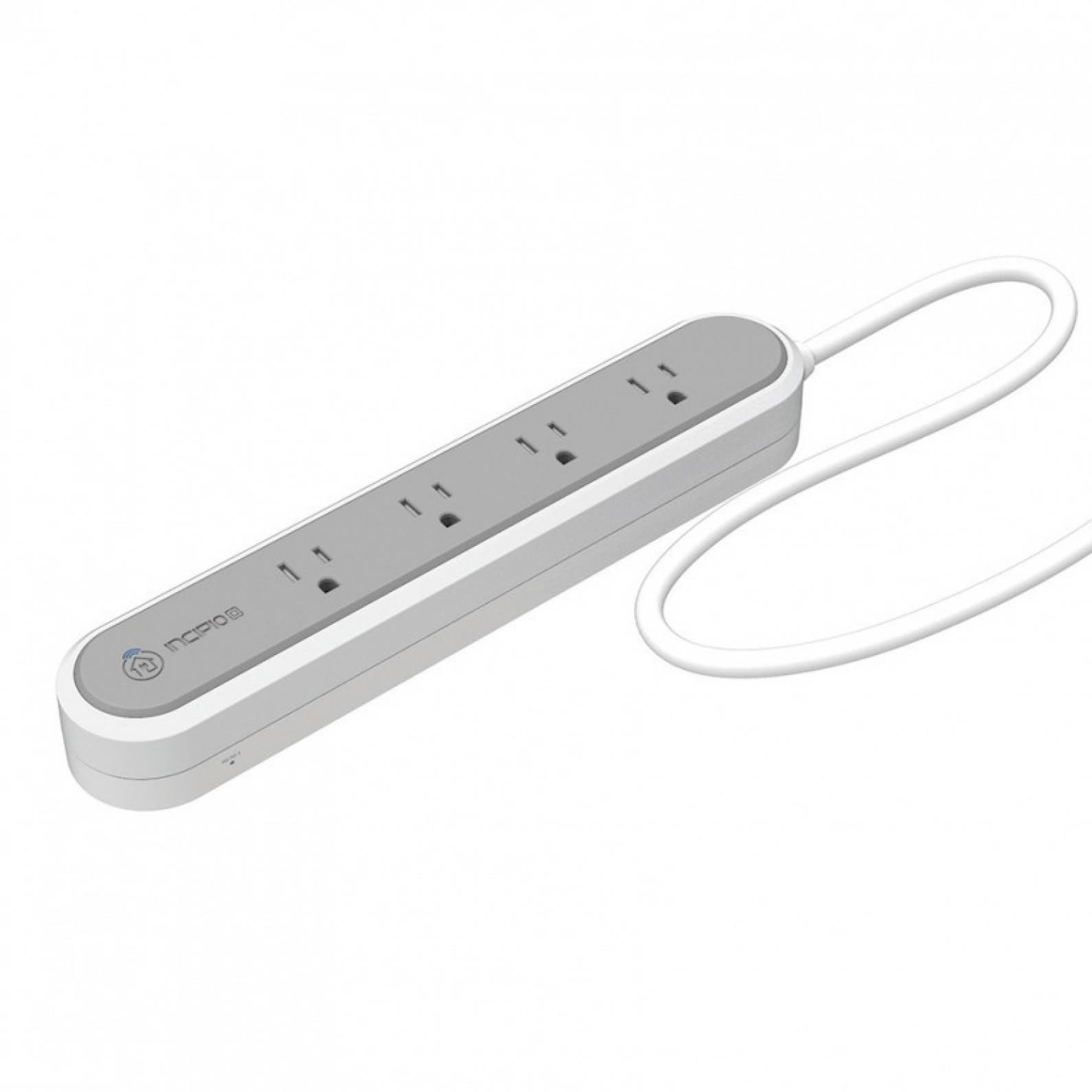 This is no ordinary power strip. Users can remotely control it via their smartphones, Siri, or Alexa once they've connected it to their home's Wi-Fi. The outlets can be powered on and off individually and the power strip can monitor the connected electronics' energy usage and be programmed to turn accessories on and off as users arrive or leave home.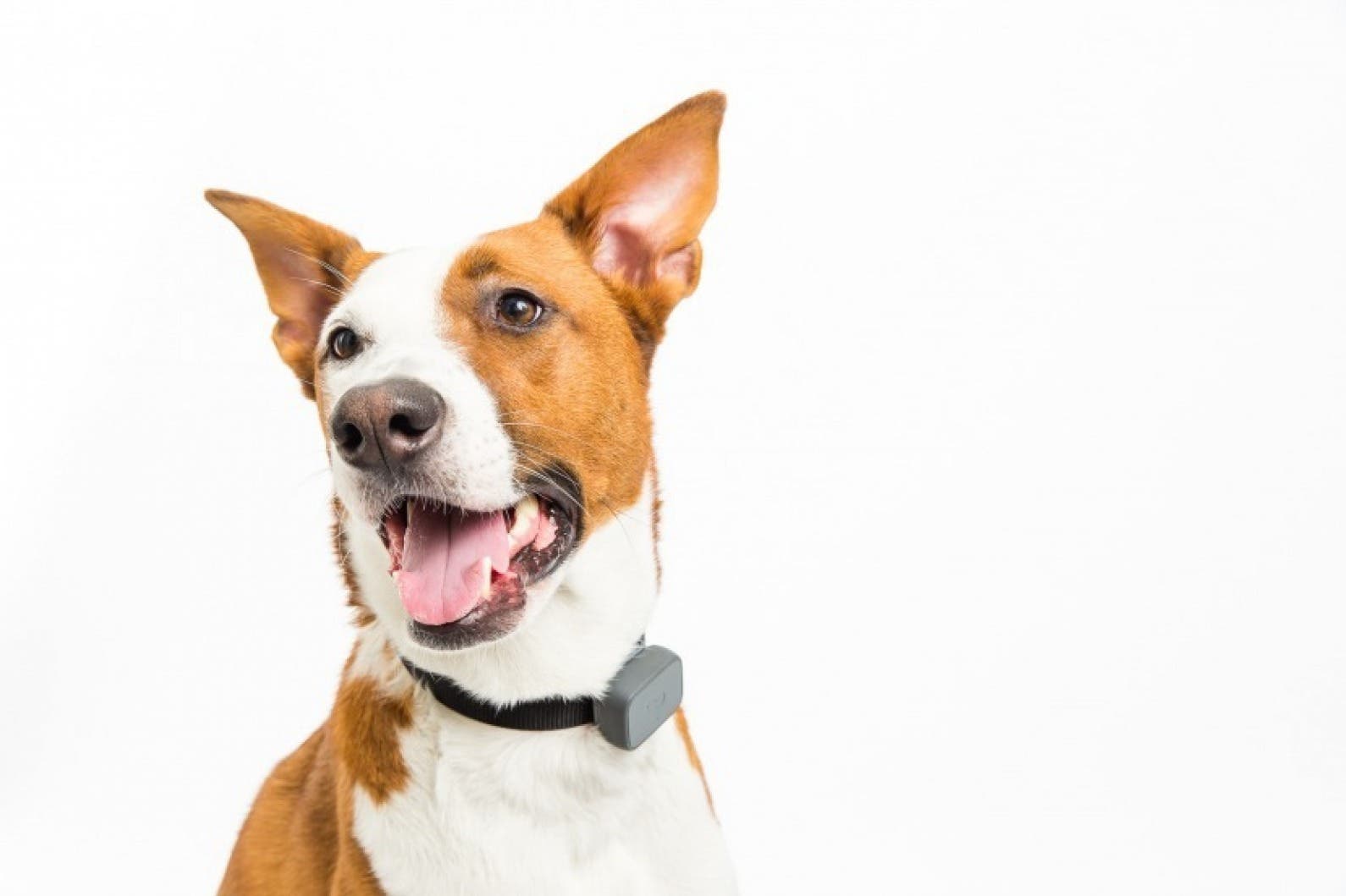 The Whistle has come a long way from its original incarnation as a pet activity tracker. The newest iteration includes better battery life and cellular capabilities that allow for continuous and more accurate location monitoring and the smaller size means it is suitable even for smaller dogs and cats. The Whistle 3 is expected to start shipping in February. The tracker does require users to sign up for an accompanying cellular plan, which start at $6.95. 
There is always an abundance of different types of impressive headphones at CES. In the wired, in-ear category, Libratone's QAdapt stood out for their impressive sound quality, their integration of the lightning connector, and Libratone's innovative noise canceling, which the company calls CityMix. CityMix offers four different levels of noise cancelation which allows wearers to completely block out noise or allow just the right amount of cancelation for their activity, whether they want to hear ambient noise in order to stay safe while exercising, or hear the cashier clearly while ordering coffee without removing the QAdapt headphones.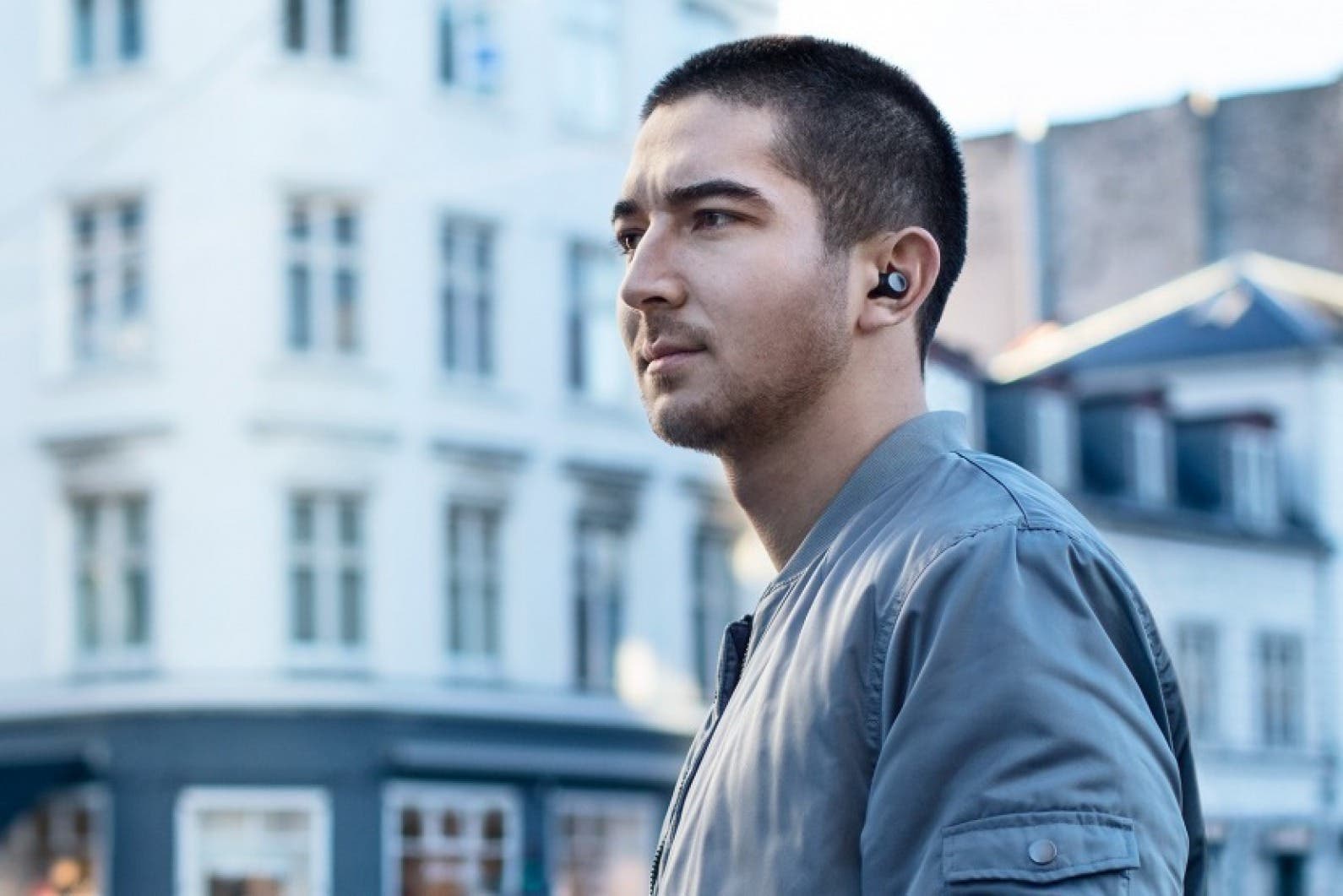 If you thought the Earin M-1 earbuds are an impressive example of truly wireless audio technology, the Earin M-2 earbuds will blow you away. The latest iteration of these earbuds have solved the common wireless earbud problem of poor Bluetooth connectivity by using Near Magnetic Field Induction and now come with touch controls and a dual microphone system that lets wearers tune out ambient noise without active noise cancelation. The M-2 earbuds should be available in late Q2.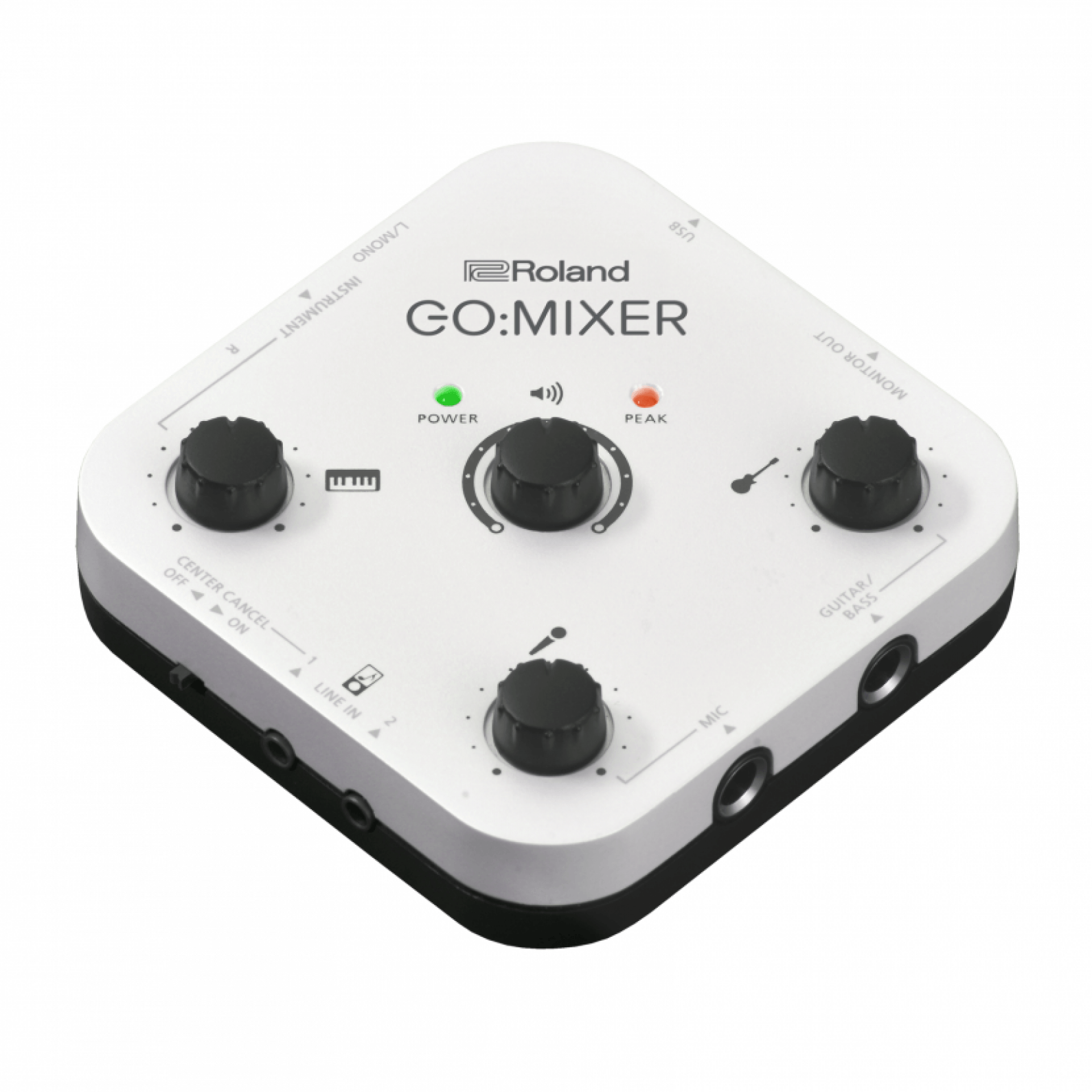 The Go:Mixer from Roland is the world's first audio mixer for iPhone. The accessory works with the native camera app and lets users plug in drums, mics, and more and mix the audio right on the iPhone, taking mobile video production to a whole new level. The mixer should be available at the end of March 2017. 
​This smart mirror comes with 5x and 10x magnification in a wide view (above) and an eight-inch round and allows users to replicate the light environments they will be spending time in, in order to apply their makeup in the most flattering way. The companion app lets users capture and save light settings for frequently visited locations. The movement sensor means to mirror automatically lights up when the user approaches and the rechargable battery allows the mirror to be used anywhere.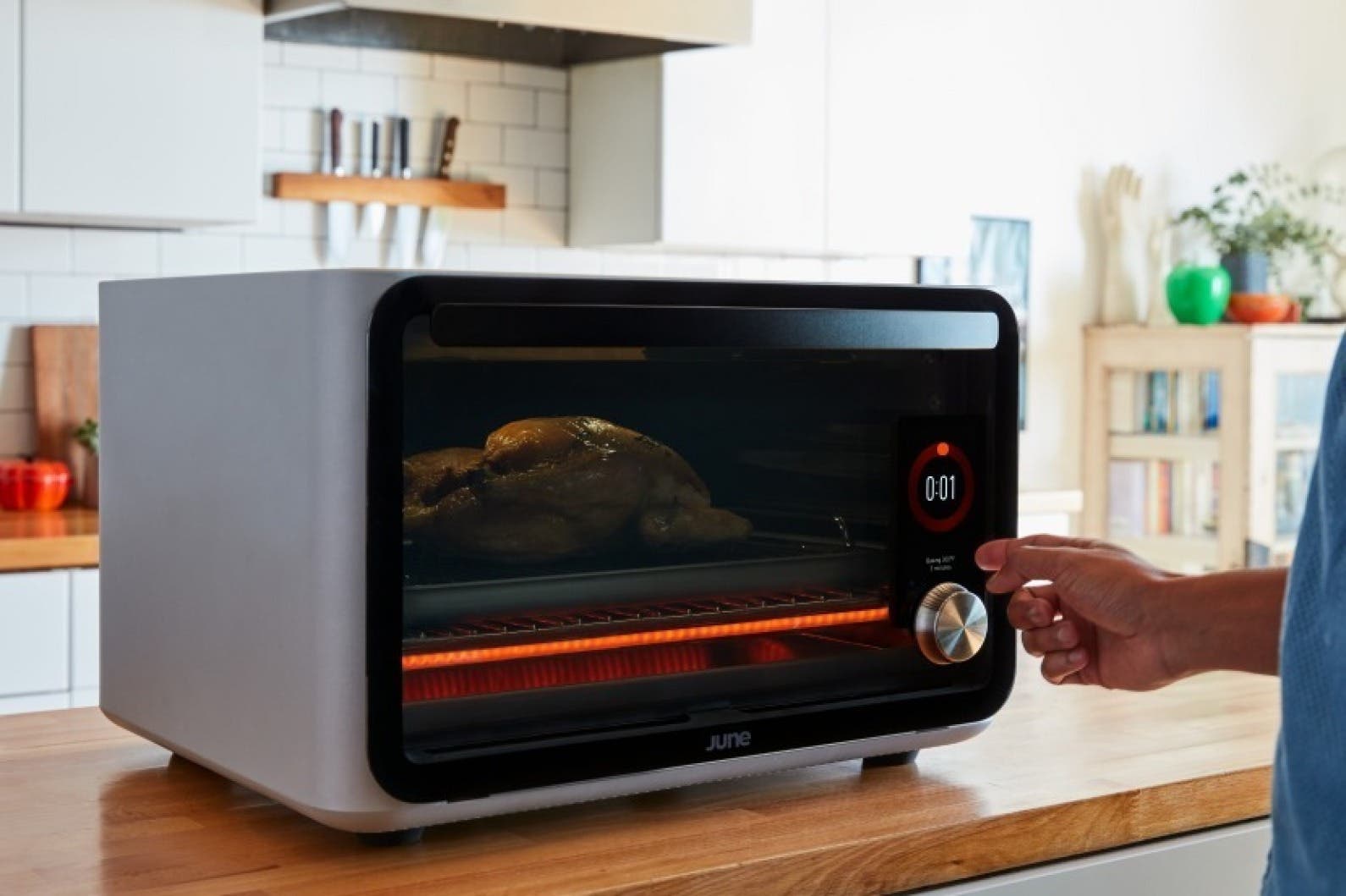 This countertop connected convection oven combines the faster baking power of a traditional convection oven with the tracking capabilities and features of a smart oven. This compact oven has a surprisingly spacious interior and its camera allows the oven to make suggestions based on the food users are preparing and learn from the results. In addition, the companion app allows users to track the baking process from start to finish. The June Oven is available for preorder now.
The uniVERSE case system for iPhone is an exciting inovation that is compatible with a huge assortment of accessories from the top mobile accessory makers. And now the uniVERSE system is available for the iPad Air 2 and iPad Pro 9.7 as well. Connect your iPad to everything from a carbon monoxide monitor from Sparrow to a Bluetooth keyboard from Brydge to a suite of steady cam accessories from Stabyl and more without removing your iPad's case. There's almost no limit to what you can do with your iPad when using the uniVERSE case system.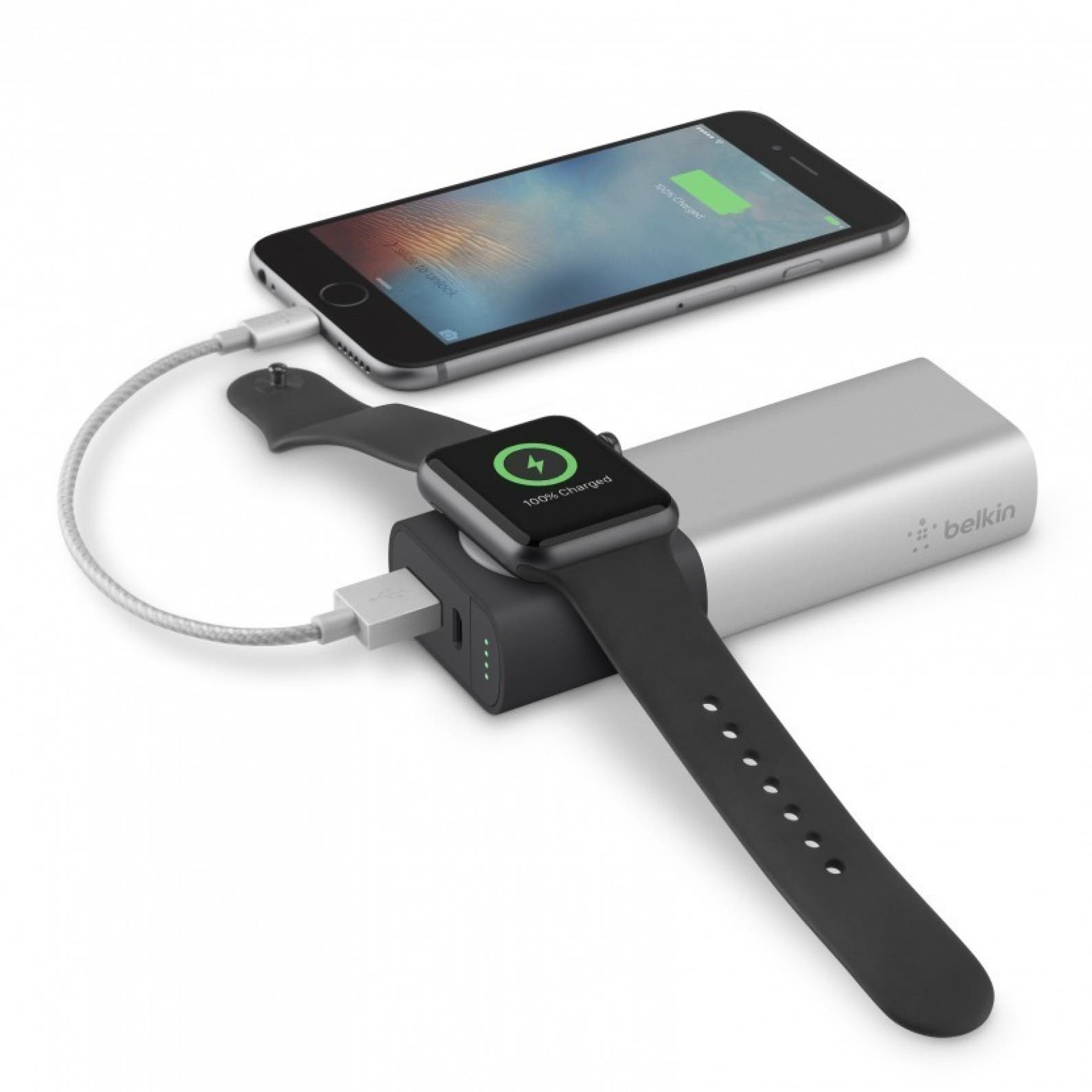 Almost every Apple Watch charger has a significant shortcoming: Users must provide their own charging puck. That's not the case with the MFi Valet Charger from Belkin. This small, portable 6700mAh charger fits easily in a purse, can easily charge your Apple Watch up to 8 times, and comes with a USB port so you can also charge your iPhone or other accessories.
Accessory makers are finally figuring out how to create products that work with and enhance the Apple Watch. One such product is CMRA, an Apple Watch band with two built-in cameras (2MP front camera, 8MP back camera) that allow users to take quick selfies or conduct video chats without pulling out their iPhones. CMRA also comes with an Apple Watch charging dock. The band is available for preorder now.
Considering how addicted most of us are to caffeine, the lack of a really good smart coffee maker on the market is surprising. Griffin aims to change that with its Bluetooth-enabled Connected Coffee Maker, which will be available in Q2 2017. The companion smartphone app lets users program the 12-cup drip coffee maker remotely, adjusting coffee strength and schedule as desired.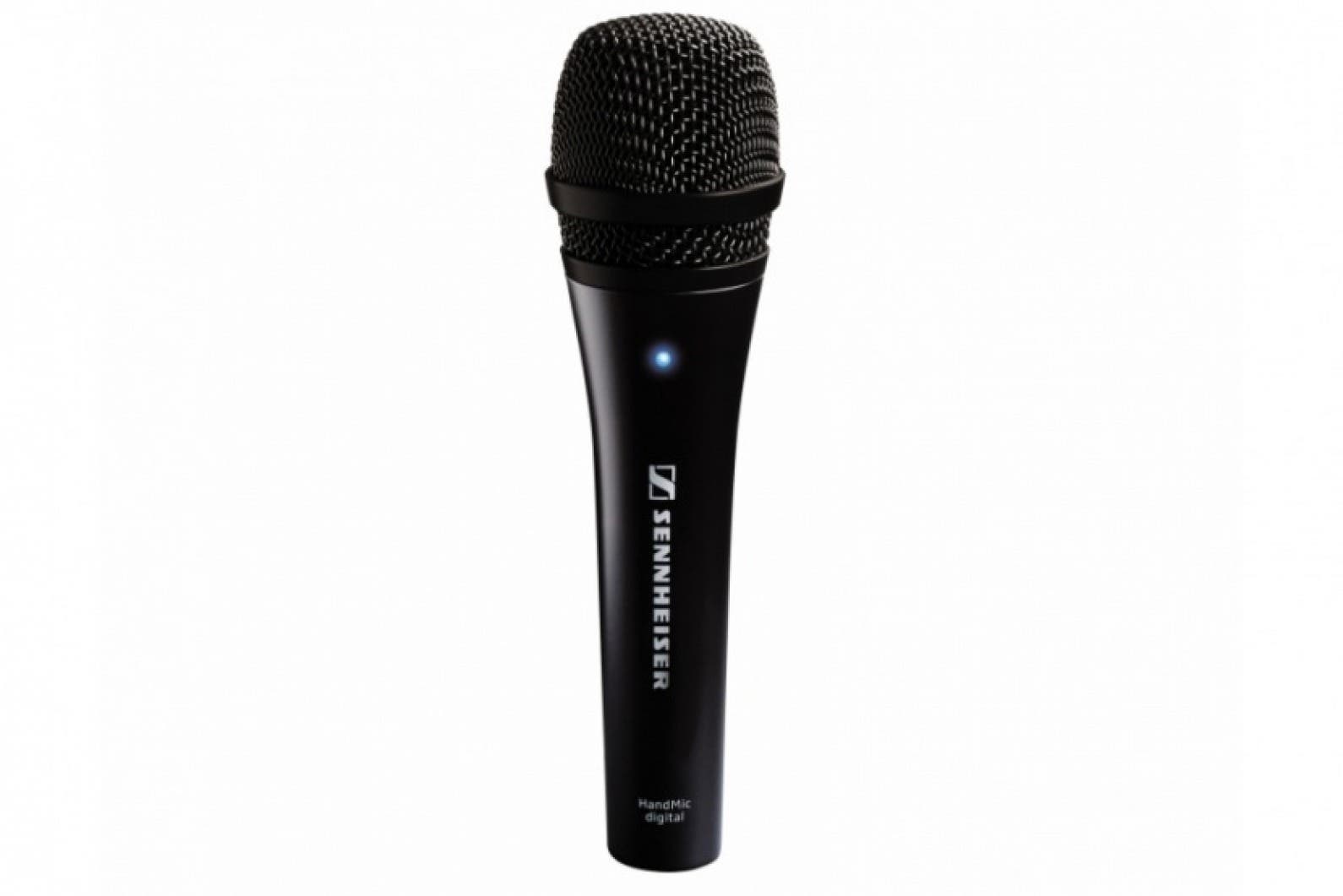 Video and audio recording are increasingly going mobile. That doesn't eliminate the need for high-quality audio though. This rugged, professional-quality digital microphone comes with a lightning connection and is designed to be resistant to cellular interference, making it perfect for almost anyone who needs to record audio on their iPhone or iPad.
Speck excels at making iPhone, iPad, and Mac cases that are so stylish and show off the elegance of Apple's devices so well that it's easy to forget how well they also protect the devices from drops. We selected the Presidio line of cases for iPhone 7 and 7 Plus for an award because it proves that protective cases don't have to be bulky, utilitarian affairs. The Presidio Show Case especially stands out in this regard thanks to the addition of a shock barier around the edges of the case, which increases the drop protection from the 8 feet offered by many of the Presidio clear cases to 10 feet, while still allowing the beauty of the iPhone to show through the clear back.