By

Mike Riley
Tue, 10/13/2020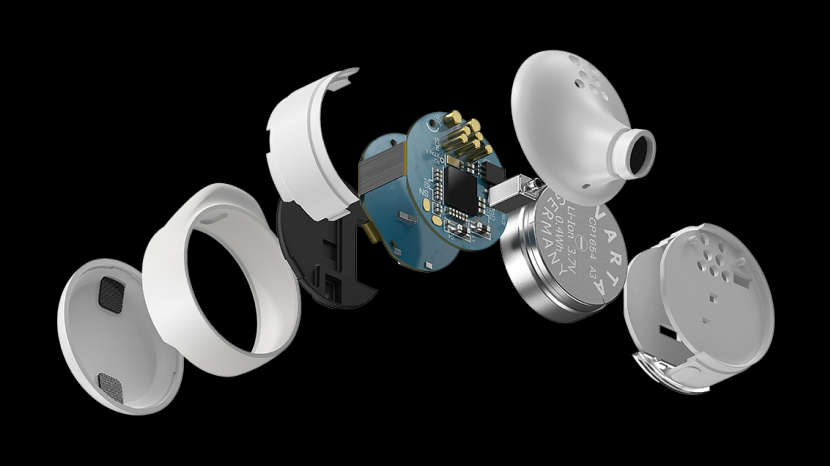 As a major segment of the US population ages, so too grows the number of people showing signs of hearing loss. Whether you listened to or frequented rock concerts or danced the night away at thumping loud parties in your younger years, you may be experiencing hearing loss to some degree. Difficulty hearing can be both frustrating and inconvenient. While your hearing loss may not yet require an expensive audiologist screening or hearing aid, many folks notice that everyday sounds and conversations are inaudible. Olive Union designed an impressive wireless earbud called the Olive Smart Ear ($299) to amplify sound, which allows the wearer to hear different audio frequencies better.  Is it worth the three hundred-dollar price tag? Read on to find out.
Related: How to Add Accessibility Features to the iPhone & iPad Control Center
The Olive Ear looks like a single, slightly oversized traditional wireless earbud. The bulkier housing helps it continuously amplify sound for seven hours on a single battery recharge. In addition to the Olive Ear earbud, the box also includes a microUSB charging cable, a small power adapter, a charging dock, and several ear tips to customize its fitting into the outer ear canal. 

Discover your iPhone's hidden features
Get a daily tip (with screenshots and clear instructions) so you can master your iPhone in just one minute a day.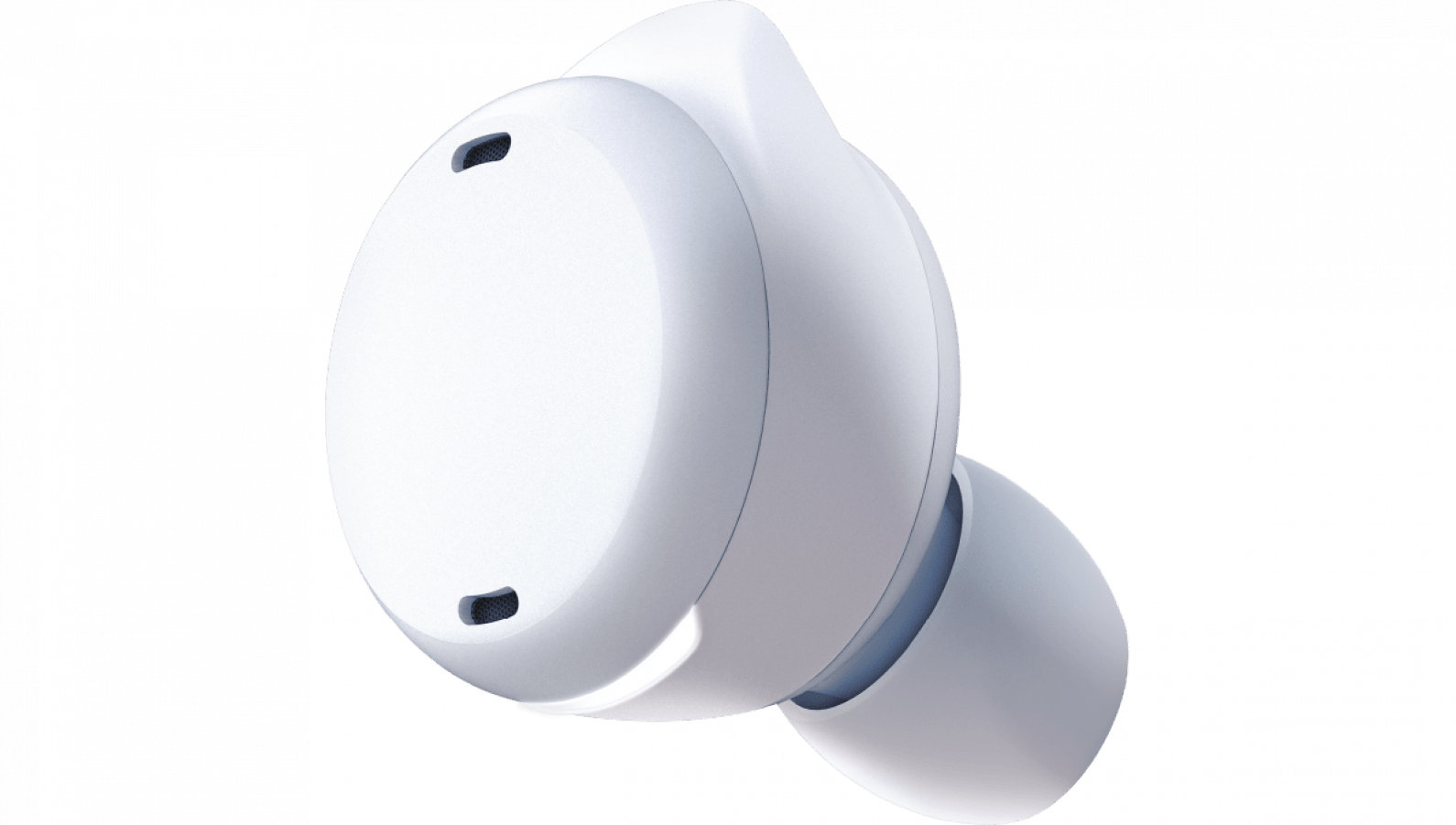 Most importantly, the Olive Ear performs its customized audio calibration via the free Olive Ear app. The app pairs the Olive Ear earbud with your iPhone via Bluetooth 4.2 and walks through a calibration configuration that steps listeners through various sonic frequencies to identify which ones that individual may have more trouble hearing. By doing so, the Olive Ear amplifies those frequencies that need an added boost.  The application also allows listeners to select what type of audio they may be listening to (such as spoken conversations or TV viewing) as well as the option to disable feedback so individuals don't hear themselves being amplified. The app also reports current battery charge remaining, and it gives access to the earbud's equalizer to allow further tweaks to the Olive Ear's custom listening profile.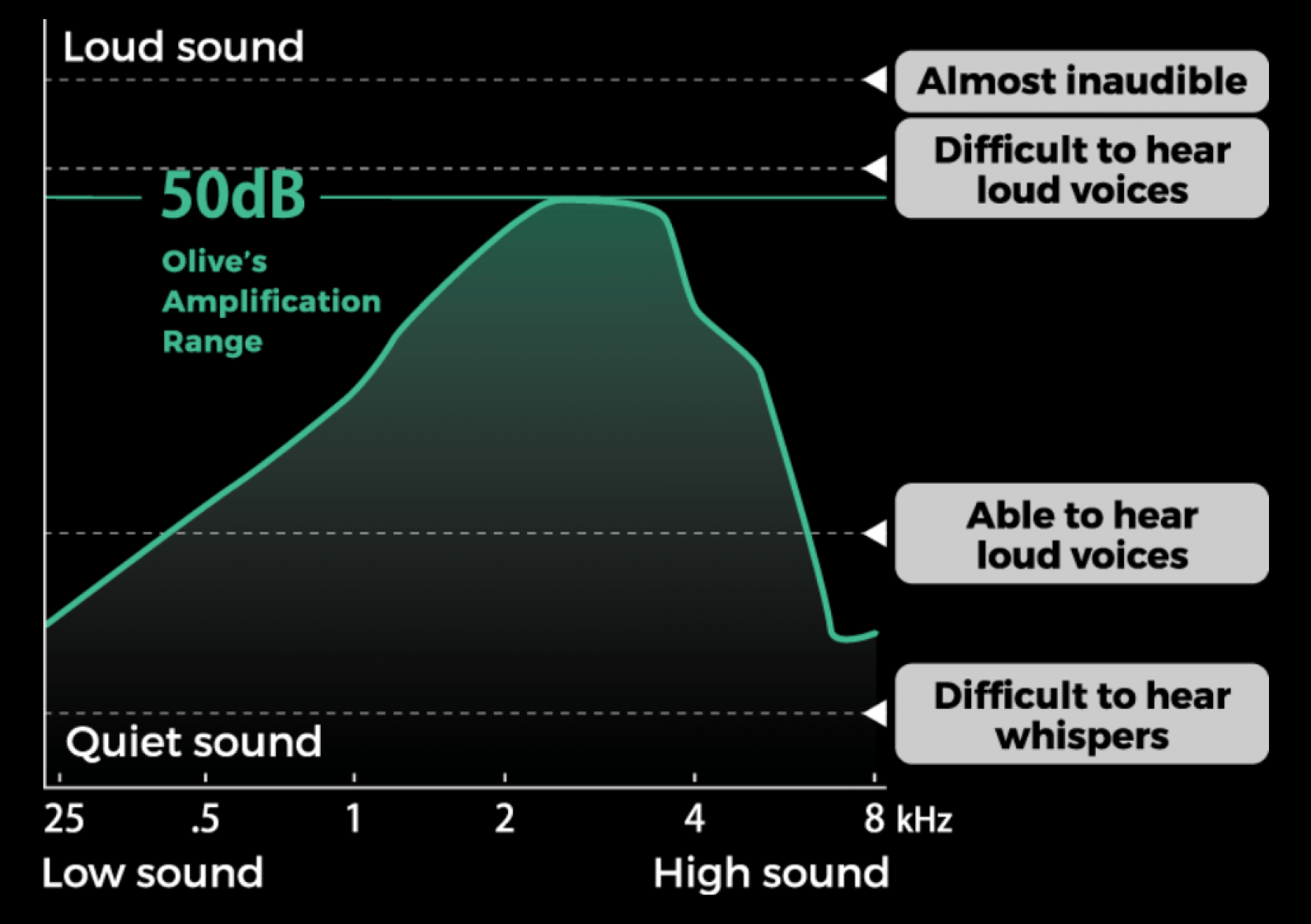 Once fully charged and configured, the Olive Ear is as simple to use as any other earbud. Simply insert it into your ear of choice, tap and hold the outer surface of the earbud for two seconds and it powers on. You can leave the Olive Ear in your ear for a good portion of your day, and since it's paired with your iPhone, you can use it to answer and converse with callers, FaceTime or anything else that needs audio input on your phone. I found with my testing that the larger body size of the earbud does begin to produce a minimal amount of discomfort after wearing it for a few hours, but switching it to the other ear balanced this out for the duration of the device's battery charge.
So does the Olive Ear work as advertised?  Yes, but considering its monaural delivery and expensive stand-alone price, it's difficult for me to strongly recommend it unless you don't like other earbuds and you do need hours of amplification. Other earbuds that offer more features for less cost are available. In fact, my current favorite earbuds, the Jabra Elite 75t, recently released a firmware update that offers a nearly identical hearing profile configuration to the one that the Olive Ear uses. While the Jabra earbuds can't match the audio amplification passthrough battery life that the Olive Ear delivers, this isn't much of a concern unless you watch TV for hours at a time.
Pros
Easy setup and use
Custom hearing profiles
Good amplification battery life
Cons
Expensive
Mono audio
Bulky outer body
Final Verdict
The Olive Ear can improve hearing for individuals with age-related hearing loss, but given its initial price and the importance in hearing health overall, it might be better to put that money toward a visit with an audiologist to assess whether or not more professional grade hearing aids should be considered.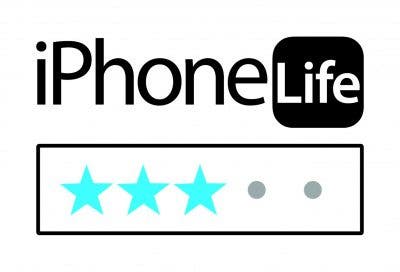 Images courtesy of OliveUnion.com