By

Conner Carey
Updated 07/16/2018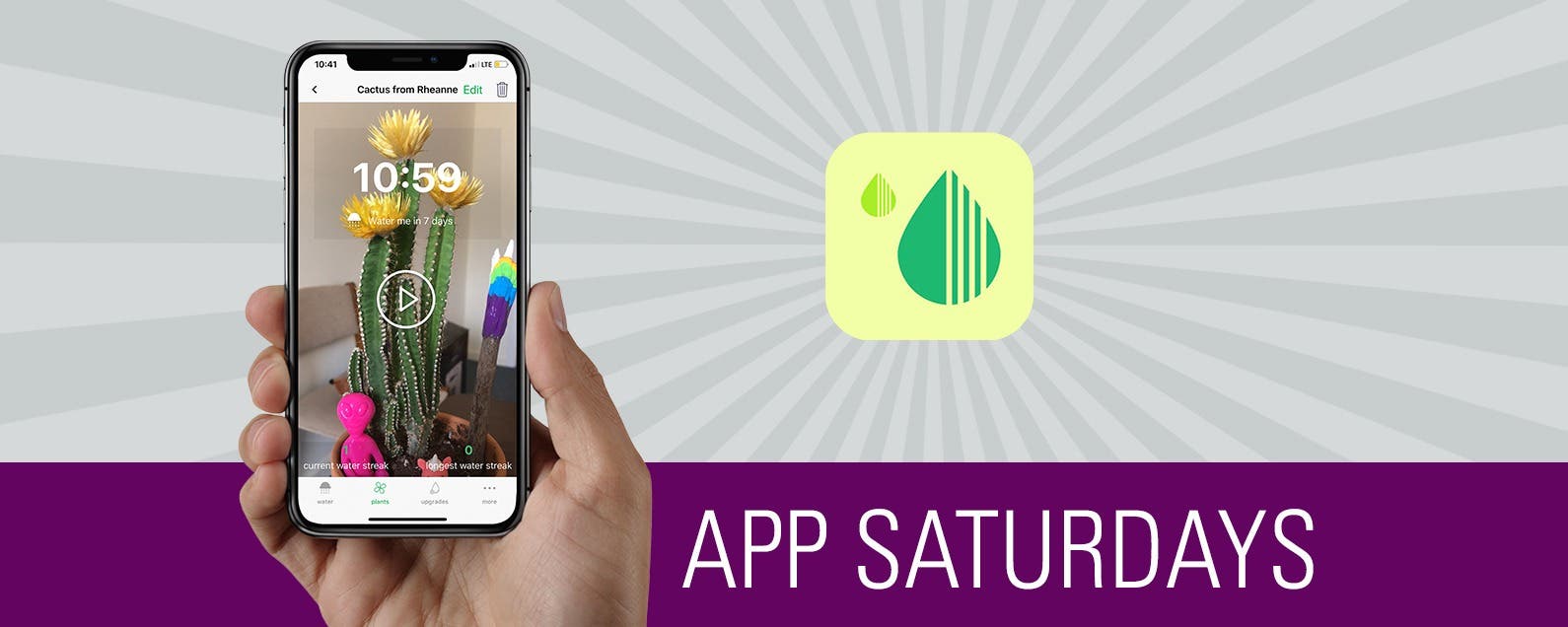 * This post is part of iPhone Life's Tip of the Day newsletter. Sign Up. *
Whether indoors or out, plants add oxygen to the air and bring a sense of calm to those who look upon them. I've always dreamed of an apartment filled from top to bottom with sprawling green plants, but remembering the various watering schedules amid my busy schedule means more plants die on my watch than thrive. No longer! If your thumb ain't so green, the Happy Plant (Free) app is what you need. The app lets you create a little profile for each of your plants and set a watering schedule. For each plant you add, the app prompts you to take a picture of the plant. And each time you water it, the app asks for another picture. Overtime, all of those photos are strung together for a time-lapse of your plant and its growth. I'll go over more of what Happy Plant does and why I love it below.
Related: Get to Inbox Zero at the Speed of Light with Spark by Readdle
What It Does
Happy Plant is here to ensure your beloved plants don't get thirsty. It's a fairly simple app, which is why it's my top pick. There are other plant watering apps, but I prefer the clean layout of Happy Plant; it's super user-friendly. I was able to add a plant and set its watering schedule within a couple minutes of first opening the app. I would never have thought to look for a feature that allows me to take pictures of my plants each time I water them, but it's one of my favorite features now. There's something incredibly satisfying about watching a little slideshow of the plant you've cared for growing and thriving.
The app does offer the option to go premium. It's a one-time purchase of $0.99. Going premium will give you unlimited plant reminders and help to support the app as a whole. The only thing I don't like about the premium menu is that the tab for Go Premium remains the same even if you are a premium member. It's a small thing, but I'd love it if going premium gave me access to a database of plant names with info on watering them and caring for them. That might end up being a bigger purchase, but it would round out this app beautifully.
Why We Love It
A lot of the best apps, in my opinion, help us automate parts of our life that would otherwise not get enough attention or be attended to consistently. Having an app dedicated to reminding me to water my plants on the day they need to be watered is a simple idea that Happy Plant executed wonderfully. When you add a plant, you can give it a name, set the watering time, and tell the app to repeat the reminder every seven days, two days, 39 days—depending only on what your plant needs. Once you've added a plant, you can edit the details, check on how many days until you need to water it again, play the slideshow of your plant's progress, and see how consistent you've been.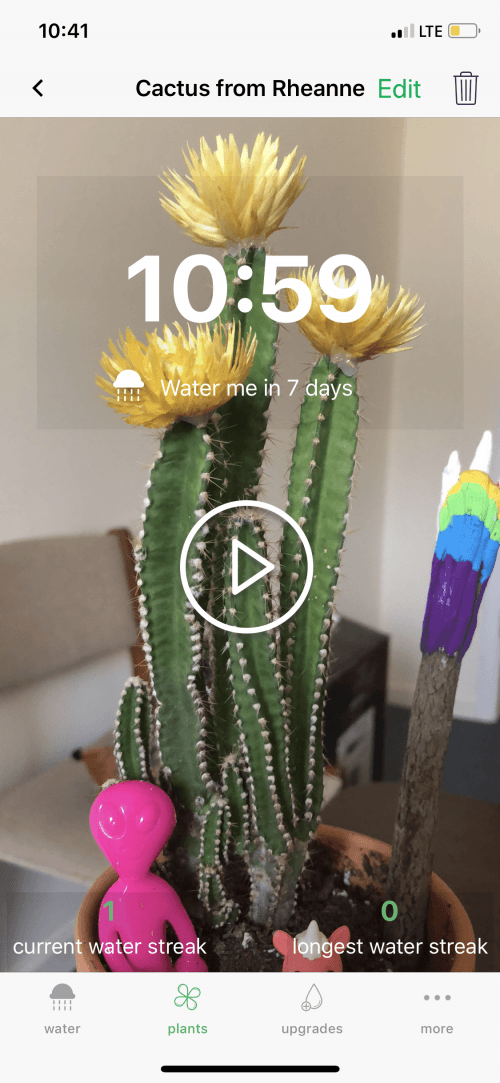 The two main tabs in the Happy Plant app are Water and Plants. Water shows you the watering schedule for the day, which means it may appear blank on days when no plant is scheduled to be watered. It will tell you, however, when the next watering day will be. It will also show a running count of how many plants you need to water that day and any plants you forgot on previous days. The Plants tab shows you all of the plants you've added and gives you access to editing their watering schedules or viewing their progress slideshow. You can add a new plant from either tab.
If you're a plant enthusiast who's reluctant to grow your collection, this app can help you have the confidence that you'll be able to keep them all alive and beautiful. Maybe you already have plants but you constantly forget to water them. Wherever you are on your plant-lovers journey, I highly recommend the Happy Plant app for keep all of your plants happily hydrated.