By

Conner Carey
Sat, 03/24/2018
* This post is part of iPhone Life's Tip of the Day newsletter. Sign Up. *
Organizing your life so that it works for you instead of against you is a great way to lower overall stress and free up some brain power. Wunderlist is a to-do list and task manager that allows you to easily keep track of any area of life, get reminders about what you need to do, and collaborate with others from right within the app. I also use Wunderlist to make lists of random things I want to remember, such as movies I want to watch or books I want to read. On the surface, it's easy to look at Wunderlist and see just a to-do app, but the plethora of features make it an incredible tool for staying organized and on top of things without having to remember it all yourself. We'll go over more on what Wunderlist does and why we love it below.
Related: Make Your Own Emoji with This Free Emoji App for Your iPhone
What It Does
Wunderlist makes it easy to keep all of your tasks and to-dos organized. You can create folders and place multiple lists within each folder. For example, I have a folder for a side project I'm working on that includes a list of things I need to do. For each to-do on my list, I can set a Due Date, get a Reminder, Add a subtask, Add a note, or even Add a file. I can also leave a comment, which is super helpful when you're collaborating on a list with someone else.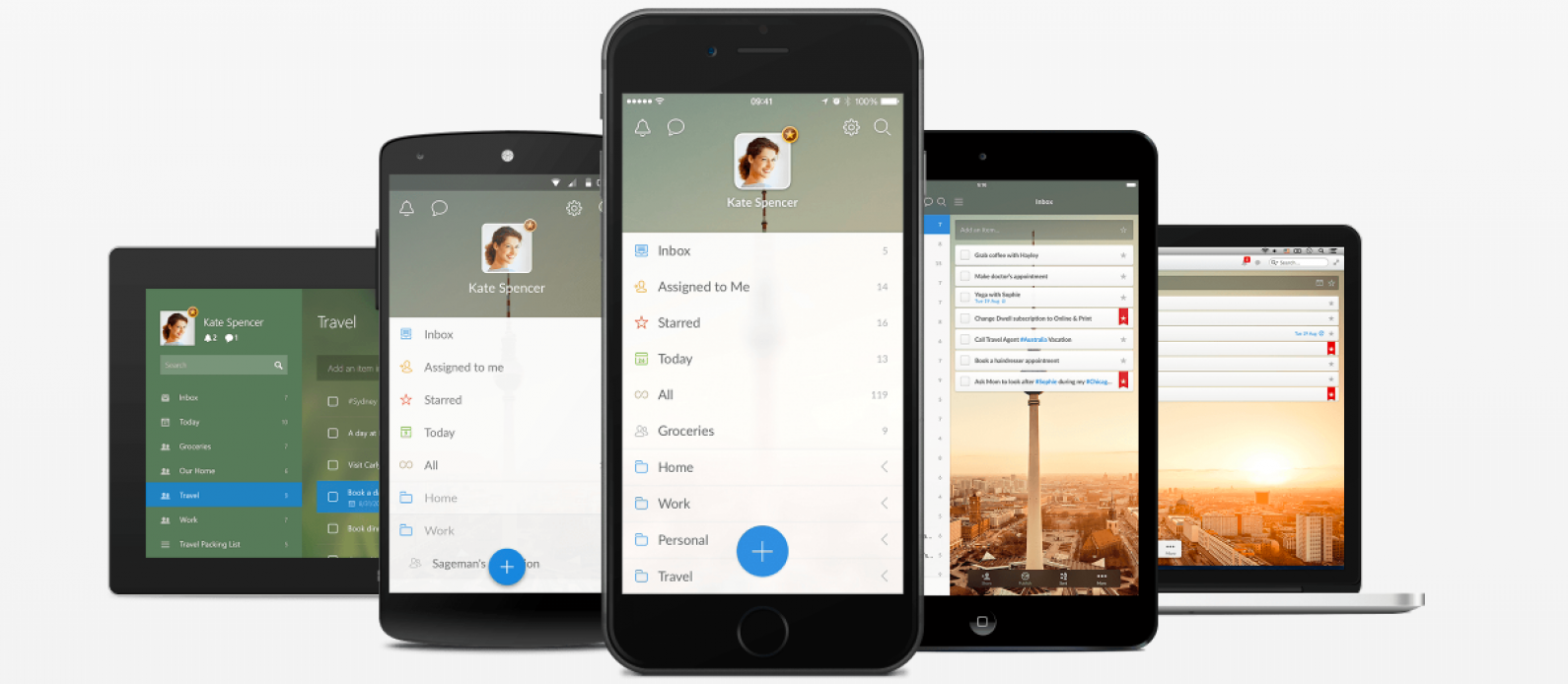 Which brings me to one of my favorite features of the app: the ability to share and sync lists with other people. For example, if you share a grocery list with your spouse, they can add something to the list and you'll see it. Or if they grab one of the items from the list, when they check it off, you'll know you don't need to buy that anymore. 
Why We Love It
Wunderlist is a free app, and it's available for free across all of your devices. However, the app does offer a Pro version, which is $4.99 a month. You definitely don't need the Pro version to make full use of this awesome app. The Pro version includes the ability to add unlimited files of any size to your to-dos, assign to-dos to others you're collaborating with, create unlimited subtasks, and use ten extra backgrounds in the app. Personally, I just use the free version and enjoy it immensely.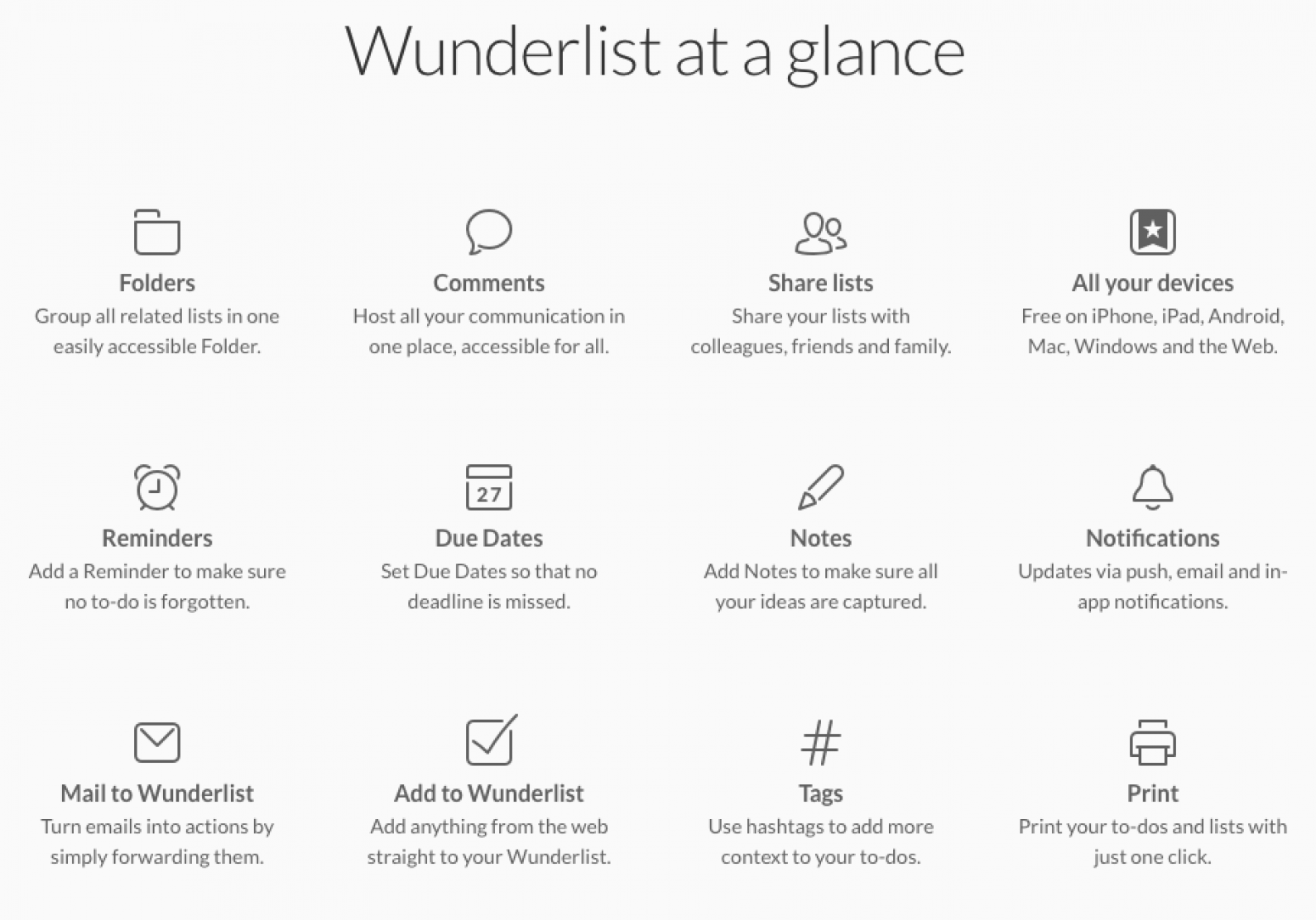 Wunderlist is an example of an app that does one particular thing and does it extremely well. Being able to organize your to-dos in folders keeps your main screen as organized as your life is with the app. I also love and recommend using the app to make lists of things you want to keep track of or remember. For example, I have a list of recipes I've tried; once I add the name of the recipe as a 'to-do' item, I can add a photo of the finished product and any notes about how well it turned out. The applications are endless; whether it's a wishlist of items to buy, a money-saved countdown tracker, a list of favorite quotes—any way you can think to use Wunderlist, the app will deliver.
What's your favorite app of the moment? Let me know in the comments; I may just feature it!