By

Conner Carey
Sat, 07/21/2018
* This post is part of iPhone Life's Tip of the Day newsletter. Sign Up. *
Establishing a Virtual Private Network (VPN) is important for keeping your personal information safe, especially when on public Wi-Fi. We often think about using a VPN on our computers, but it's worth getting on for iPhone as well. With TunnelBear VPN on iPhone, you can browse the web securely at home and in public. Each month you can use 500 MB of data completely free, and TunnelBear offers affordable options thereafter. With super strong encryption and security that's been verified by a third-party company, TunnelBear has positioned itself as a VPN to trust. Learn more on what TunnelBear does and why we love it below.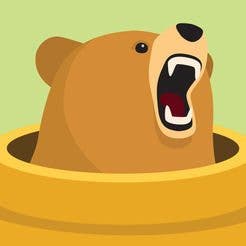 What It Does
TunnelBear encrypts your web browsing and data with strong AES-256 bit encryption by default, which makes public Wi-Fi safe and secure while also keeping your browsing data protected from the internet service provider. Once you create an account in the app, you'll see a bear on the map wherever you're located. Across the map, there are tunnels you can connect to, which are the different locations you can route the VPN through. Once you've connected to the VPN, your bear will appear at the top of the tunnel you've connected to. This view is kept really simple; the main controls you need to know are located at the top and bottom of the screen. At the top, you can toggle with VPN on or off. At the bottom, you can select the country to connect to.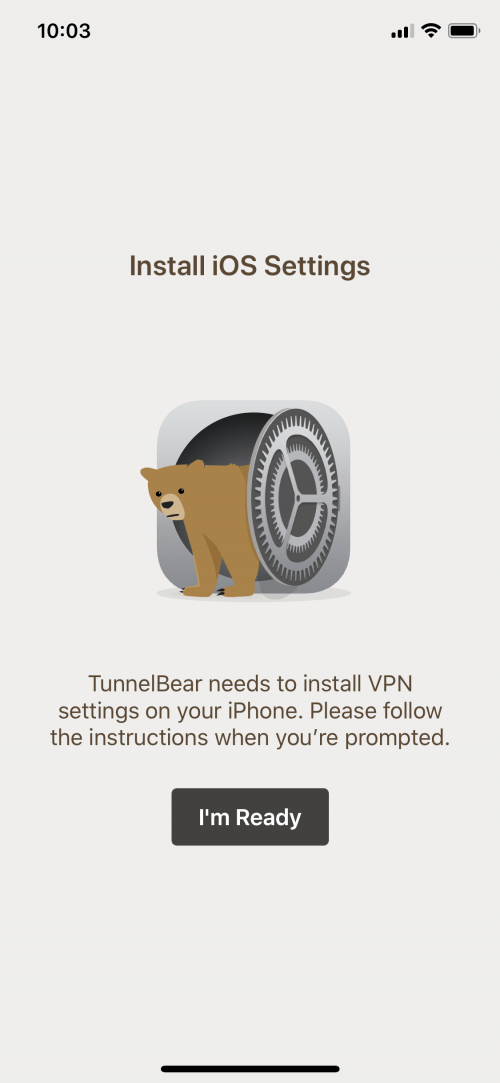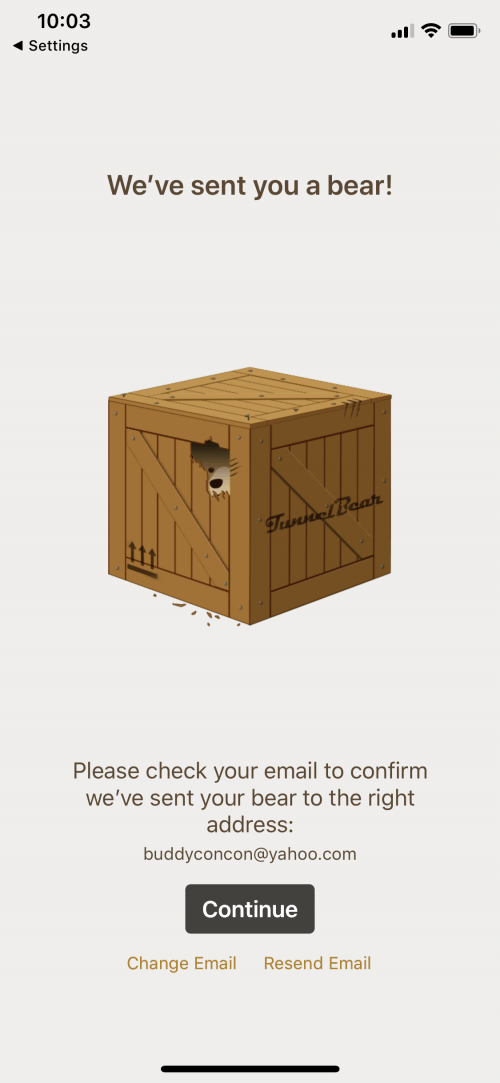 As stated in the intro, TunnelBear provides 500 MB of free data monthly, and the app doesn't ask for any purchase information unless you upgrade. You can get more free data by putting TunnelBear on your computer, getting a friend to sign up, and tweeting about TunnelBear. You can get a free gigabyte of data each month by tweeting about TunnelBear. If you need more data than the app provides for free, you can sign up for a premium plan. You can get unlimited data for $9.99 a month or $59.99 a year, which saves you fifty percent. If you're the type of person who does a lot of work at a coffee shop, a VPN like TunnelBear is a must-have.
Why We Love It
It has no bearing (pun intended) on how well the app works or my decision to feature it, but the app is really really cute. The world map, the bear, and the graphics in general are really adorable. Even the email you receive to confirm your email address has this adorable bear graphic. Of course I wouldn't feature the app for that alone, but I'd also be lying if I pretended I don't appreciate the details of its design and user interface.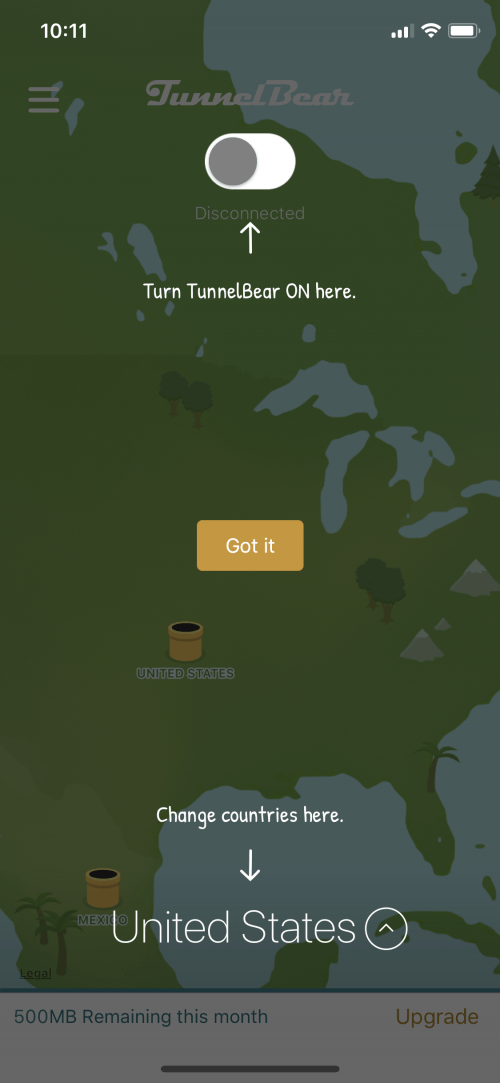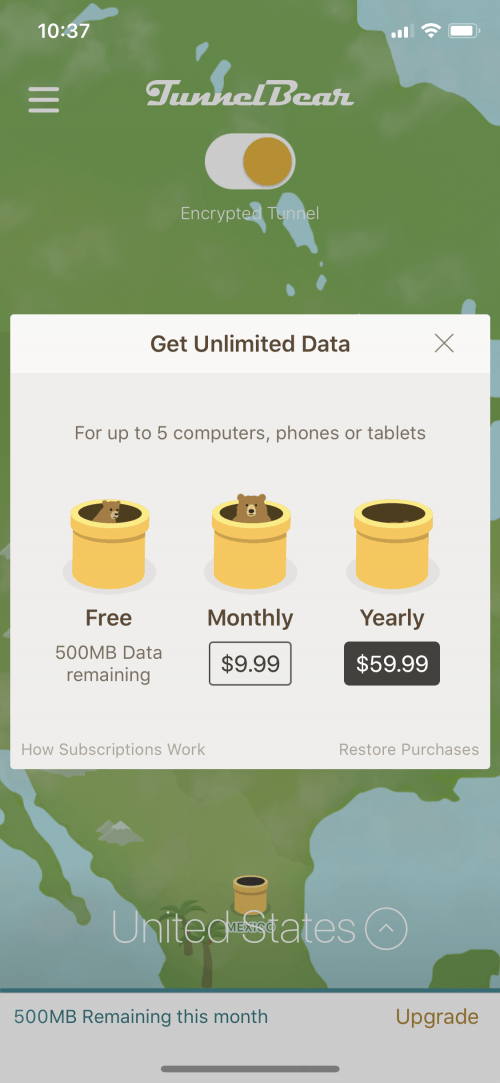 TunnelBear is super easy to use. It took me three minutes to get set up and two seconds to toggle the VPN on. Once you've toggled the Encrypted Tunnel on, you simply open up your preferred browser and start browsing. Plus, TunnelBear has been audited by third-party company, Cure53; you can learn more about those results here. TunnelBear claims to be the only VPN service that's been independently audited. I really appreciate when companies seek an independent review of their services, because it shows a dedication to truly providing the best service and not just appearing to provide the best service. Overall, if you're wanting to improve your online security, give TunnelBear a try today.