By

Sarah Kingsbury
Updated 02/03/2021
During past Consumer Electronics Shows, iPhone Life's team of editors have walked the halls of the Las Vegas Convention Center for the best new technology for iPhone, iPad, and Apple Watch users. This year's CES was a much smaller, all-online event and we all missed the magical experience of unexpectedly stumbling upon new and innovative or weird but wonderful tech products on the show floor. Even so, we did our best, watching online presentations and attending video meetings in search of new and exciting tech to share with our readers. Unsurprisingly, antimicrobial and disinfecting tech turned out to be the big theme of CES 2021, with everything from disinfectant foggers to UV-C lights to germ repelling bags, phone cases, and more on virtual display.  The following Best of CES 2021 Awards go to our favorite gear we found that's coming to market this year, ranging from the truly exciting (a smartphone with a flexible OLED!) to the less flashy but infinitely more likely to make your daily life better (a cup holdercar mount! A wireless CarPlay receiver!).  
Note: While some award winners are or have been iPhone Life sponsors, the editorial selection process was independent of our advertising department; we just really liked those particular products.

Pre-order begins January 25; ships mid-February.
Mobile gaming is taking another step toward delivering a console experience thanks to Otterbox's new lineup of gaming accessories. First up is the Easy Grip Gaming Case ($54.95). What caught our eye about this product is that it houses a thermal pad that stops your phone from overheating, even when its graphics processor is working overtime. Otterbox is also launching the Mobile Gaming Clip ($29.95), a gadget that lets you hook your iPhone onto an Xbox controller, bringing the console experience you just can't get with a touchscreen to the iPhone. Finally, the Gaming Glass Privacy Guard ($49.95) is the only privacy screen protector that's optimized for entertainment mode (aka landscape mode) so that you can keep your gaming progress to yourself. Taken together, these products move the needle for mobile gaming toward console-level quality.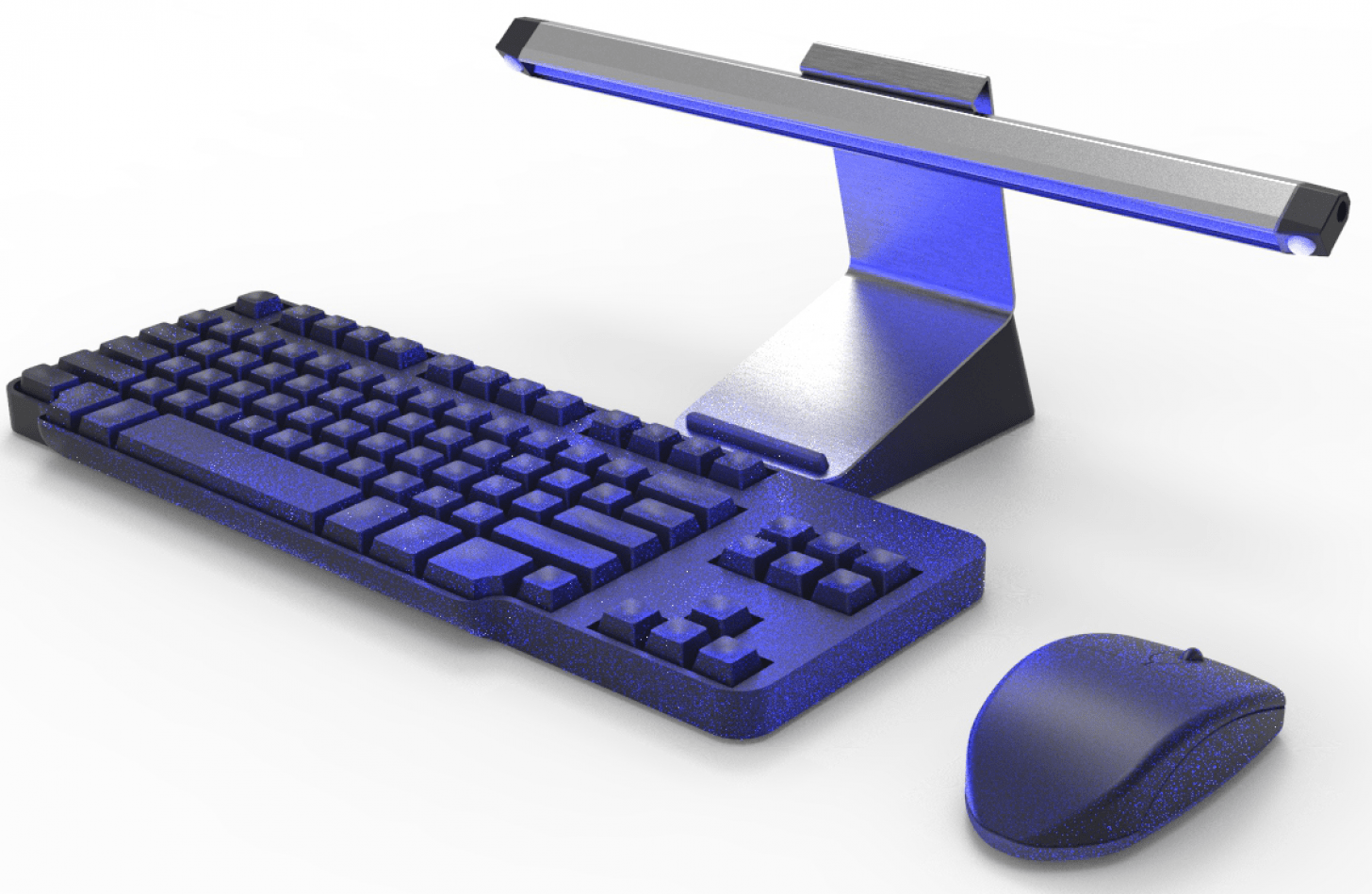 Available in March.
This small but powerful desktop disinfection device uses UV-C light to kill microorganisms on your workspace, keyboard, mouse, and anything else you place within its approximately two square-foot range, and runs for five minutes every hour to ensure regular disinfection. However, it won't run if it senses motion nearby, so you don't have to worry about it performing a UV-C cycle while you're trying to work. You could even set your charging stand beneath it so your devices are thoroughly disinfected while they charge.
Available March / April.
Apple's new MagSafe technology means the iPhone 12 line comes with magnets built in that can connect with compatible third-party gear like this set from Belkin. The benefit? You can securely dock your iPhone to a wireless charger for a reliable charge and without having to stick an adhesive magnet onto your pristine phone. In addition, MagSafe phones can charge at up to 15 watts—twice as much power as iPhones using regular Qi chargers.
Of all the companies jumping on the MagSafe bandwagon, we've been most impressed by the sleek and clever design of the Belkin BOOSTCharge line. Both the 2-in-1 Stand for the iPhone and AirPods ($99.99) and the 3-in-1 Stand for the iPhone 12, AirPods, and Apple Watch ($149.99) keep your phone at a usable angle while charging and keep the footprint small by tucking the wireless charging pad for the AirPods and/or Apple Watch below the phone. Metal finishes and leather charging pad make for a modern aesthetic.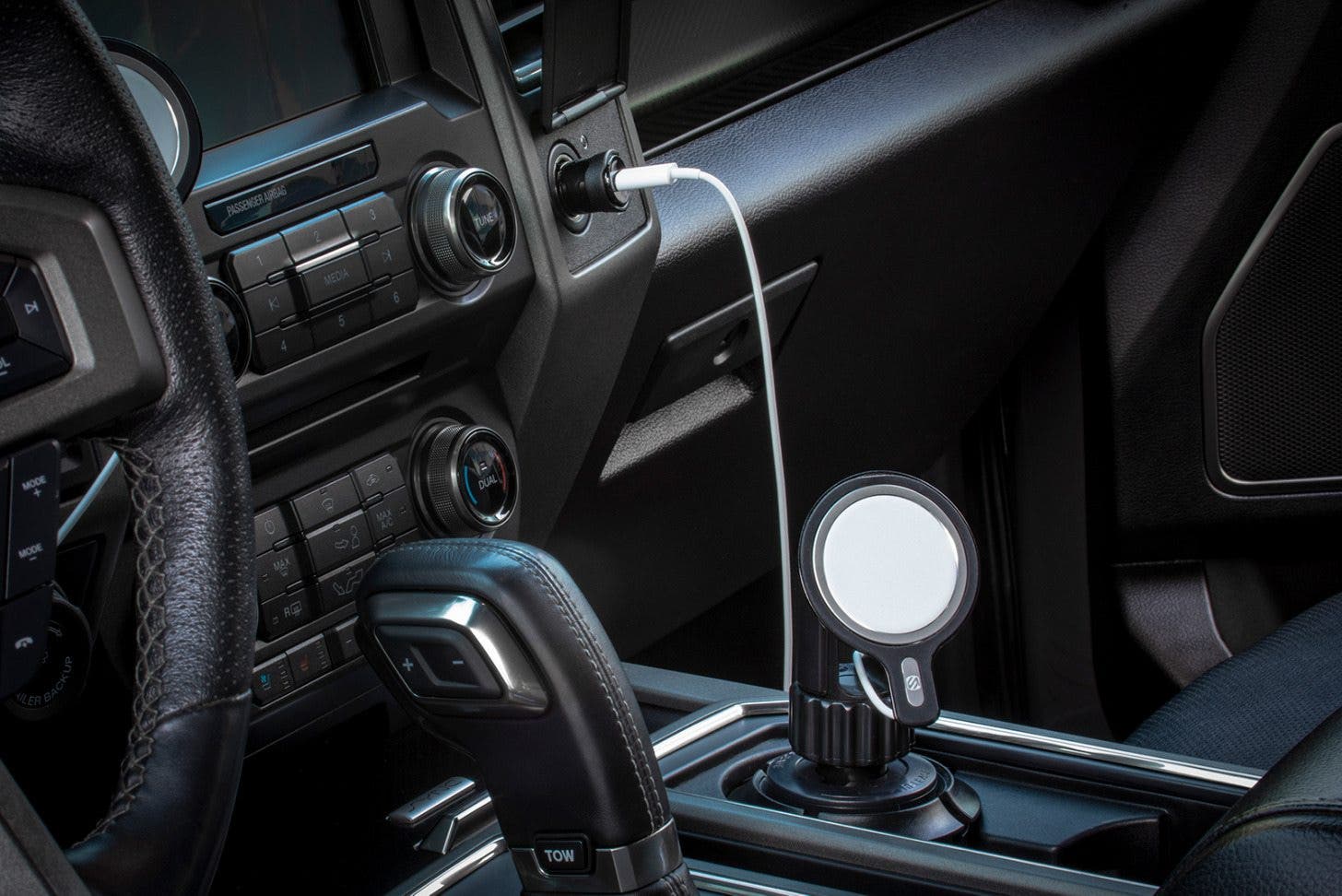 Available in January.
Scosche is the undisputed king of car mounts, so it came as no surprise when the company introduced its new line of MagSafe compatible car mounts. While any of the new mounts would be a great choice for an iPhone user looking for a quality charging mount for their car, this telescoping cupholder car mount is a great option for anyone who wants a MagSafe-compatible car mount charger, but doesn't like vent or dash mounts. The mount comes with a 20w usb-c car adaptor, but much like many of the original Apple Watch charging docks that required users to supply their own charging puck, Sosche's MSC car mounts don't include the MagSafe charging pad. In spite of that not insignificant flaw, we love this mount and can't wait for it to be available for purchase.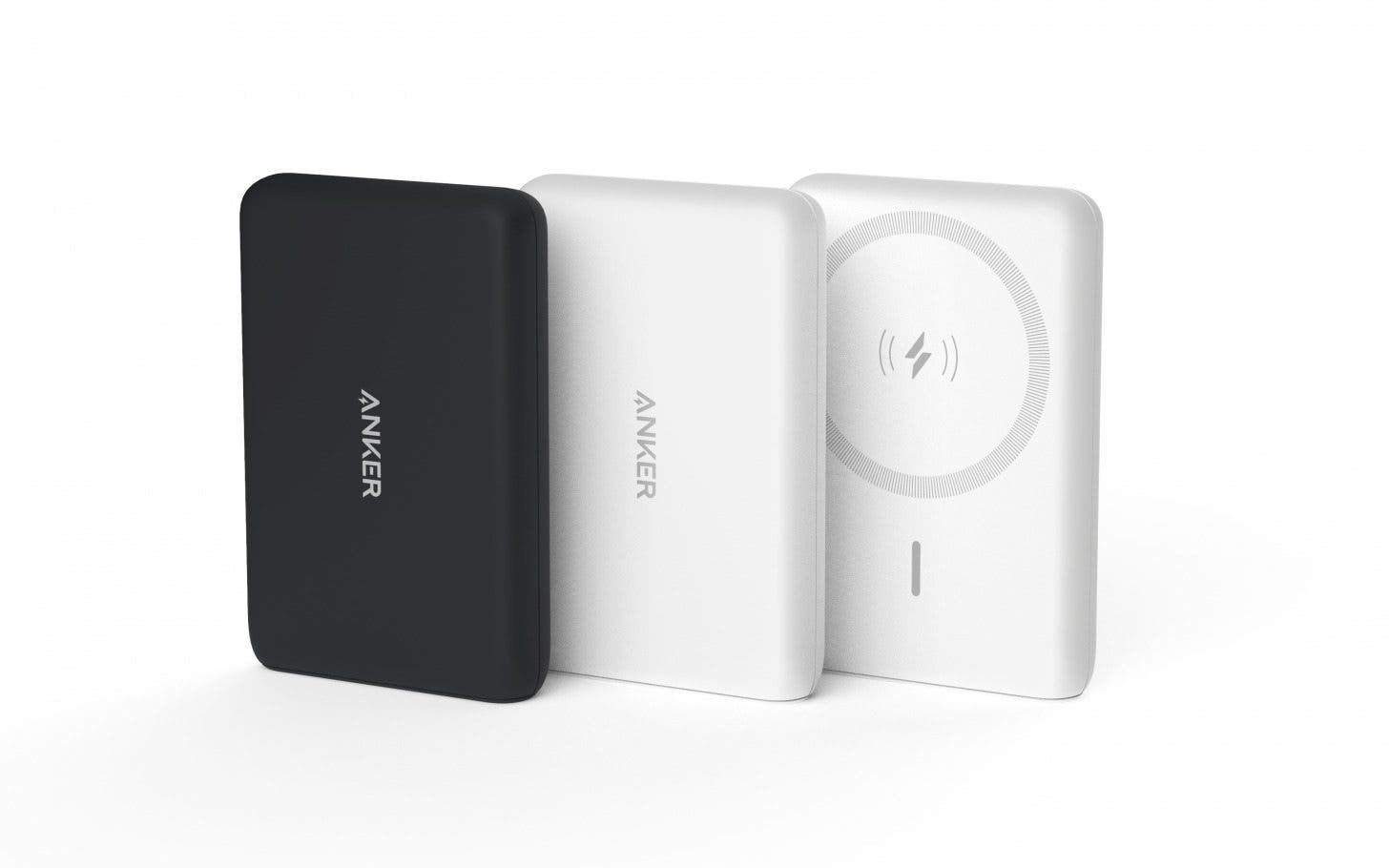 Available in February.
This magnetic power bank is Anker's MagSafe-compatible solution for simple and wireless charging. It fits easily in your palm and packs up to a 10,000mAh capacity, so you'll get several iPhone charges on one full charge of the Anker power bank. Our favorite feature was the built-in magnets, which allow it to attach to the back of your iPhone 12 gently but securely. They're strong, but you can still remove it easily when you need to recharge the power bank.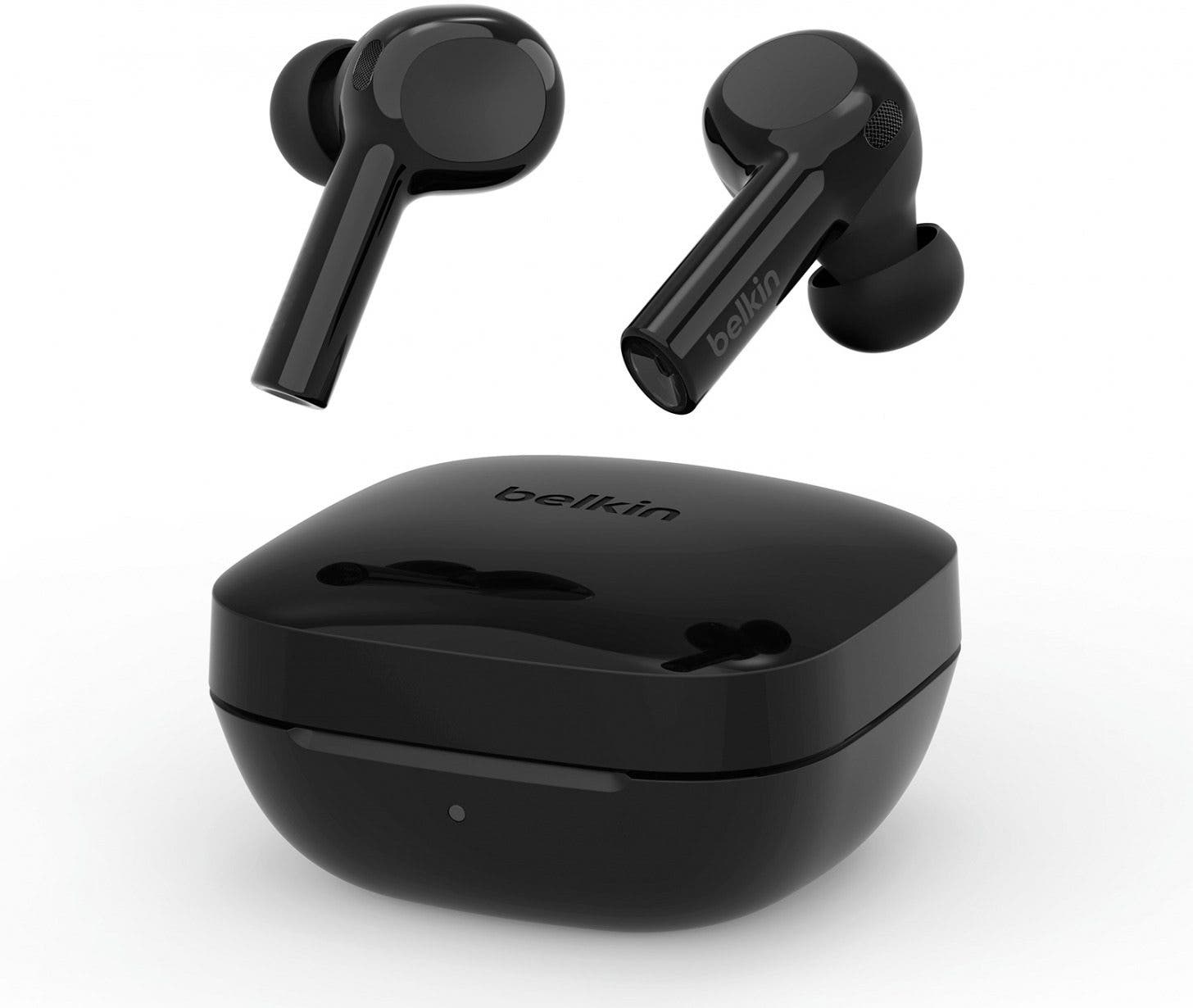 Available March / April.
We're perpetually on the lookout for wireless earbuds that can go toe to toe with Apple's AirPods Pro, and these fit the bill. These lightweight earbuds feature environmental noise cancellation, 8 hours of playback (almost doubling the AirPods Pro), and Devialet audio technology (which blew us away at Belkin's speaker demo last year at CES). Cool extra features include the ability to track down lost Belkin buds using Apple's Find My app and a quick wireless charging case that gets you 2 hours of playback from 15 minutes of charging. The Find My network uses crowdsourced data so that you can track down the location of your buds anywhere, an AirPods feature that we're happy to see coming to third-party gear like this.
Available now.
This new AirPods Pro case from Speck solves two of the most annoying issues with AirPods: the tendency of your AirPods to go flying when you drop their case and the grime that accumulates between the case and any protective cover you put on your case. The Presidio Clickflip was designed with a handy locking mechanism to keep your AirPods secure at all times, even when the case goes flying, and offers drop protection from up to four feet. The case's ip5x rating means it is dustproof and water resistant as well. And even though the cover is hard-sided, the AirPods case still goes in and out easily. As a bonus, like basically every single thing at CES 2021 it is made from material with anti-microbial properties as well.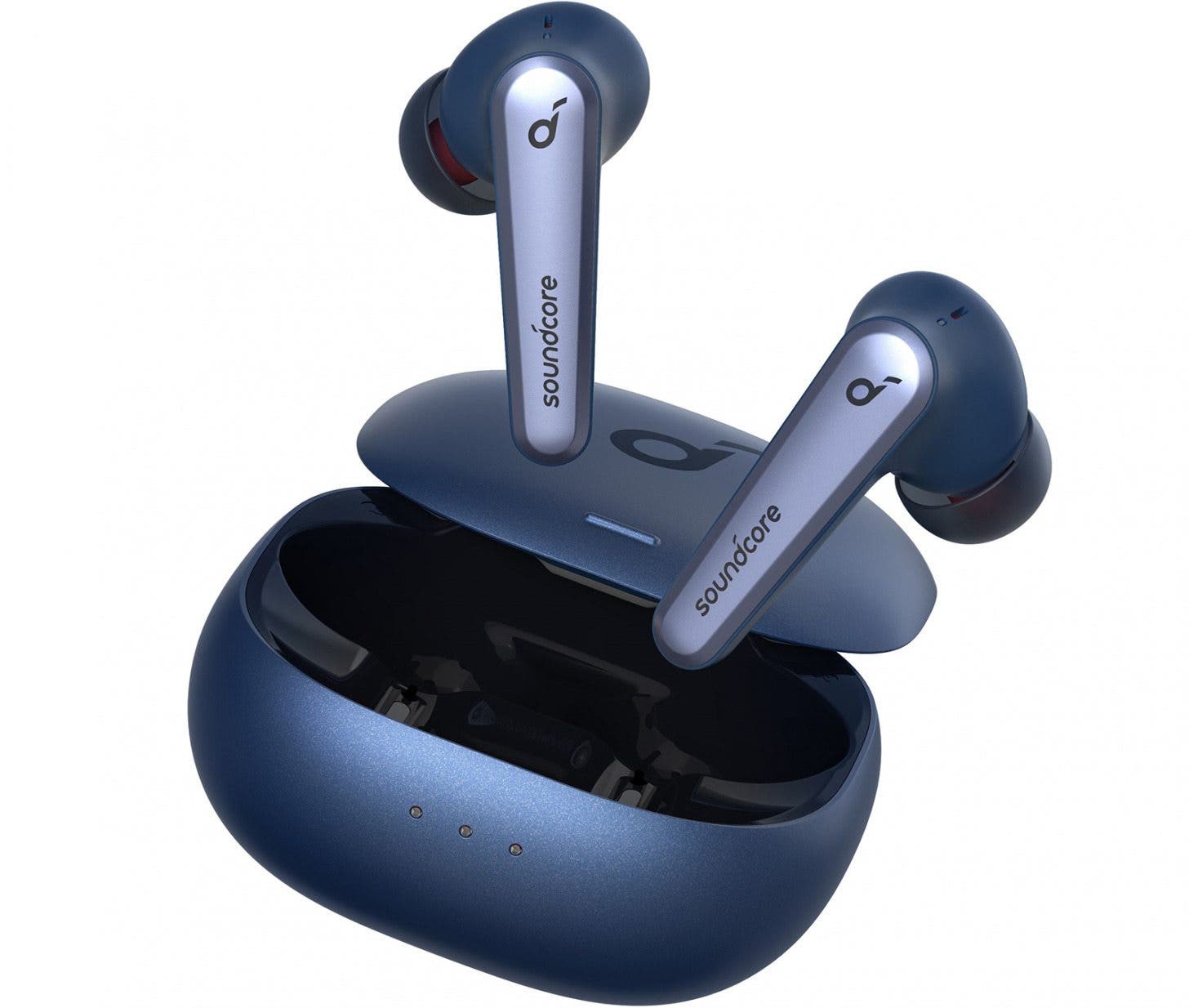 Available now.
Over four years ago, Apple AirPods changed the landscape of the wireless earbud world. But as is always the case in technology, the costs to not only replicate but greatly improve on such innovations has democratized the ability to own sophisticated earbuds without exclusively buying them from Apple. Anker's SoundCore have taken the bulb and stem design cues from the AirPods, packed in their PureNote and HearID EQ technologies for better bass, wider frequencies and personalized audio profiles with up to 7 hours playtime on a single charge. The fast-charging case can recharge the earbuds up to 90 percent in 15 minutes while the six on-board noise-canceling microphones transmit your voice clearly. Even with these features, the Liberty Air 2 Pro's are $30 cheaper than the least expensive version of AirPods that Apple has to offer.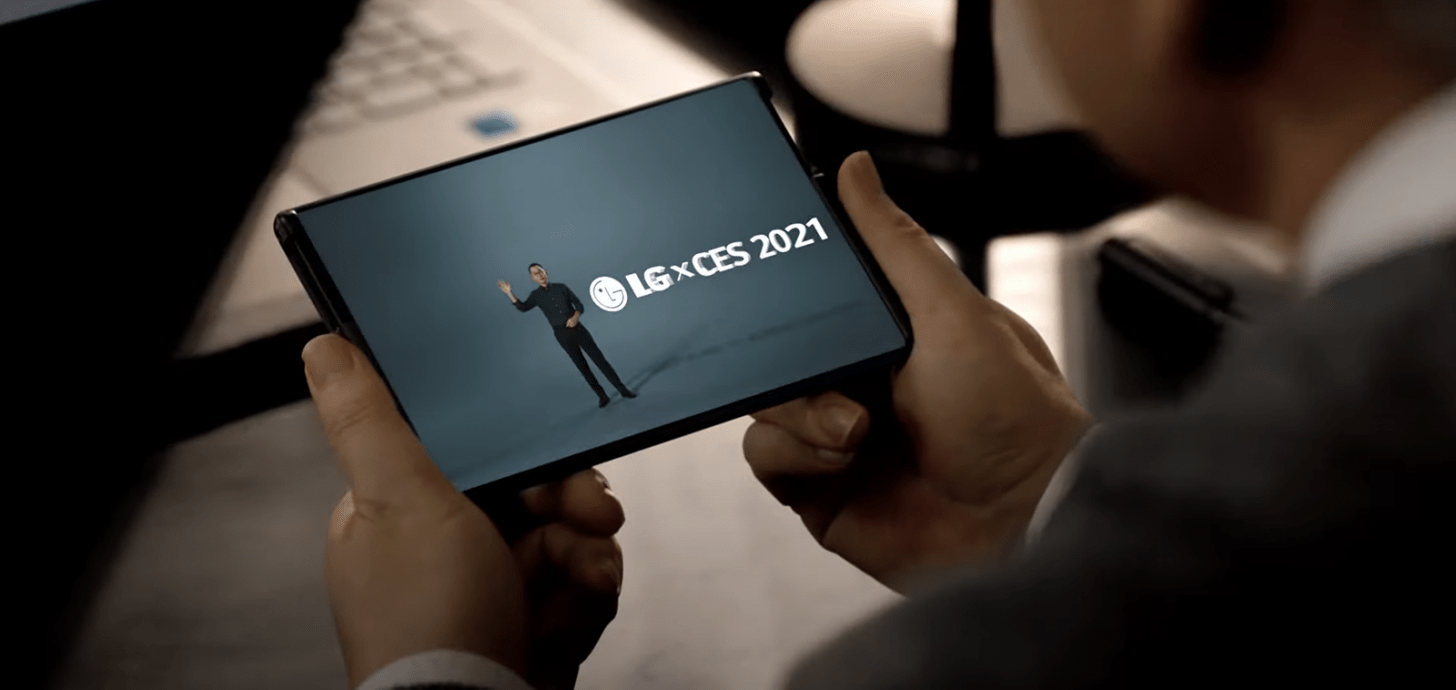 LG Rollable Phone (TBD)
Available in 2021.
Beyond the brief glimpse of the phone's collapsing display at the end of LG's Virtual CES keynote presentation, not much more is known about LG's response to Samsung's Galaxy Fold. LG has confirmed that the phone is expected to ship some time later this year, but to what regions of the world and at what cost are still a mystery. Nevertheless, this device which is speculated to be using a flexible OLED display, along with Samsung's Galaxy Fold, will continue to mount competitive pressure on Apple to offer a Apple-engineered vision of an elegant collapsible display experience. After all, we wouldn't have an Apple iPhone 12 Pro Max if it wasn't for the market success of Samsung's Galaxy Note.

Summer 2021.
Premiere audiovisual company Pioneer have a new in-dash car receiver with a 6.8" touchscreen display and full support for Apple's CarPlay along with Google Android Auto and even Amazon's Alexa smart assistant. The receiver boasts all the audio fidelity expected in a high-end in-dash receiver packaged in a modular design to match the shapes and styles of the variety of vehicles it can be installed into. Due to the complexity and modularity of the receiver, Pioneer recommends that the unit be professionally installed by professional dealers. Even so, this state of the art multi-platform supporting media hub will turn your car into a rolling entertainment center capable of an optimized display experience regardless of Apple, Google, or Amazon interacting with it. Pioneer is expected to make this new receiver available this summer.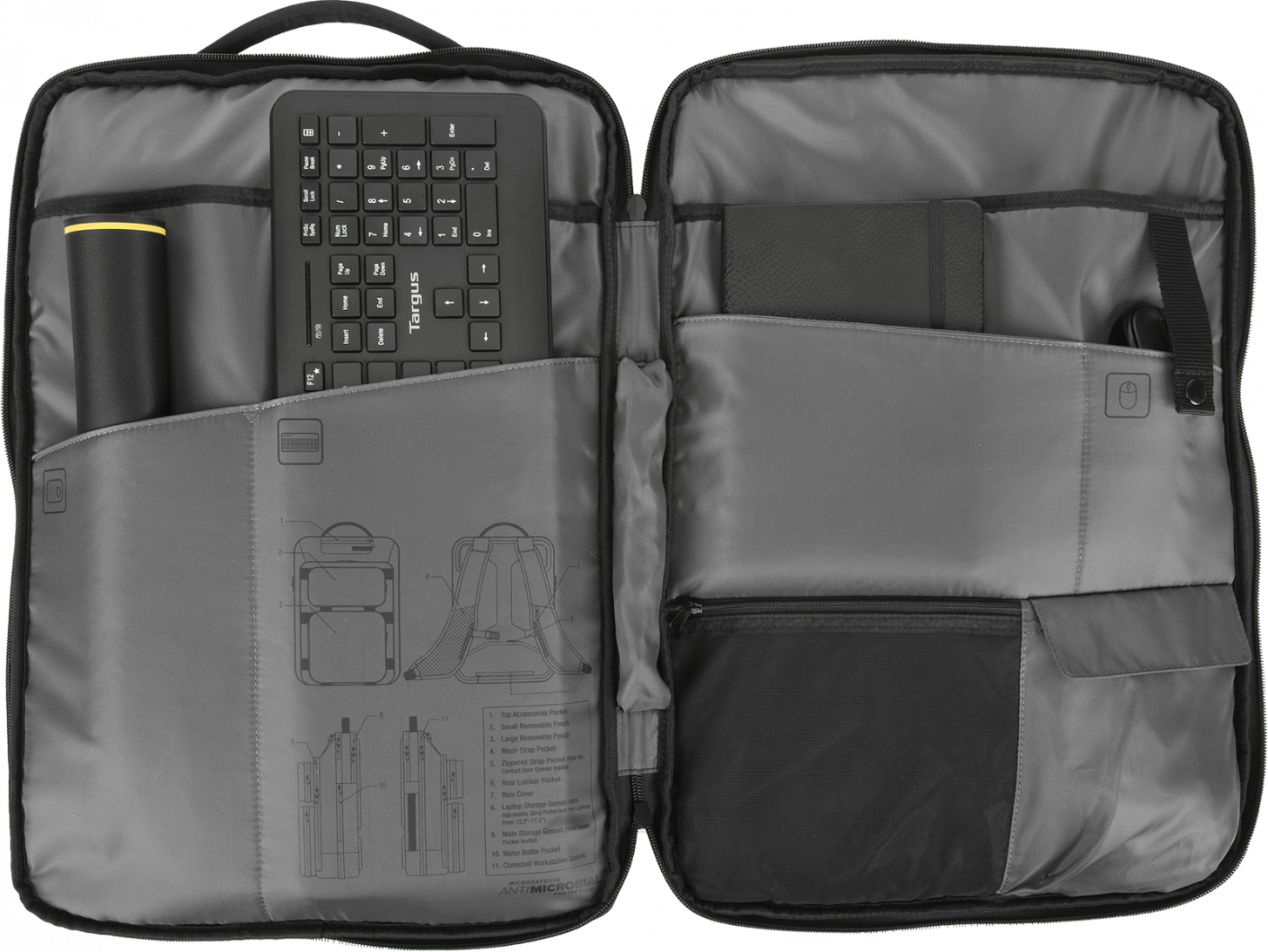 Available in April.
This backpack is designed to keep your gear safe, no matter how many times you switch between your home office and your workplace. Targus' silver ion antimicrobial tech is featured in almost every part of this backpack, including nearly all touch points and the fabric itself. The modular, roomy bag features water-resistant materials and an antimicrobial tuck-away rain fly, and includes an adjustable SafePort Sling laptop pocket to keep your computer safe from drops and falls. The clamshell opening accommodates any accessories you need to bring with you to work effectively, including small external monitors!