By

Ashleigh Page
Updated 06/16/2021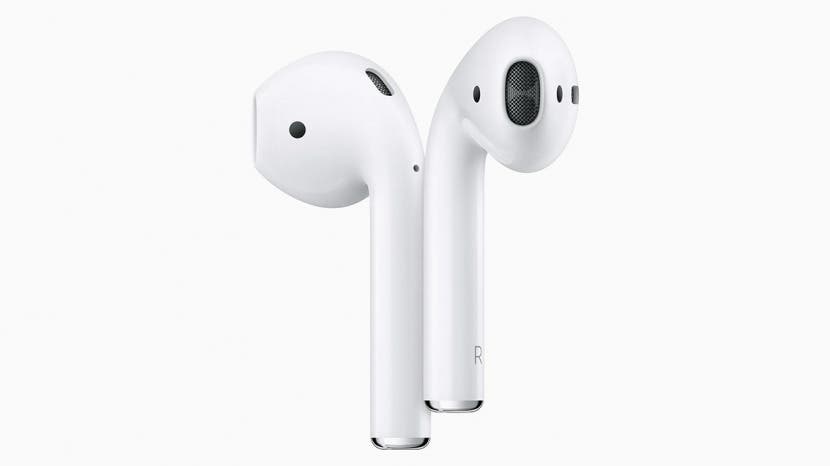 Whether you're a brand new Apple Airpods owner or have recently purchased a non-Apple device, the process to set up your AirPods is easy! We've already covered how to pair AirPods with Apple devices, and in this article, we'll focus on how to connect your AirPods to Android, Windows, Chromebook, and other non-Apple devices. To pair your AirPods, all you need to do is make sure your device Bluetooth is on, enable AirPods pairing mode, and select your AirPods from the Bluetooth device list. Let's get started.
Related: How to Make Your AirPods' Batteries Last Longer
Jump To:
Do AirPods Work with Android & Other Non-Apple Devices?
Can you use AirPods with Android, Chromebook, Windows, or other PCs? The short answer is yes. AirPods can be paired with any Bluetooth-enabled device supporting headphones. While you cannot use Siri when you pair your AirPods with a non-Apple device (no surprise there!), you should be able to listen to your music and chat on your phone calls as usual. If you're interested in learning more about your Apple AirPods settings, consider signing up for our free Tip of the Day.

Discover your iPhone's hidden features
Get one daily tip each day (with screenshots and clear instructions) so you can master your iPhone in just one minute a day.
How to Find Your Bluetooth Menu
If you already know how to access the Bluetooth menu on your non-Apple device, you can skip this section and start pairing your AirPods! For those who are unfamiliar with Bluetooth devices, I've added some quick notes on how to access your Bluetooth menu on popular devices. It's important to make sure your device Bluetooth is enabled before you begin the pairing process in the section below.
Access Bluetooth Menu on Android:
Click Settings.
Select Connections.

Click Bluetooth.
Click to toggle Bluetooth on, if it isn't already.
Access Bluetooth Menu on Chromebook:
Select the user menu in the lower right corner of your home screen.
Click Bluetooth.

Click to toggle Bluetooth on, if it isn't already.
Access Bluetooth Menu on Windows:
Open Settings.
Click Devices.

Select Bluetooth & other devices. 
Click to toggle Bluetooth on, if it isn't already.
How to Pair Your AirPods with a Non-Apple Device
Check to make sure your device has Bluetooth enabled if you haven't already done so in the previous section. Once you've done so, read below for the instructions on how to pair AirPods with your device.
Place both AirPods in the case and open the lid.


Press and hold the white button on the back of the case.



The AirPods status light will blink white to indicate pairing mode.


Select your Apple AirPods from the device list in Bluetooth settings.
That's all there is to it! After your AirPods have been paired with your device, they will automatically connect anytime you pull them out of the case (as long as Bluetooth is enabled on your device). Next, find out if AirPods are waterproof.