By

Ashleigh Page
Updated 03/31/2022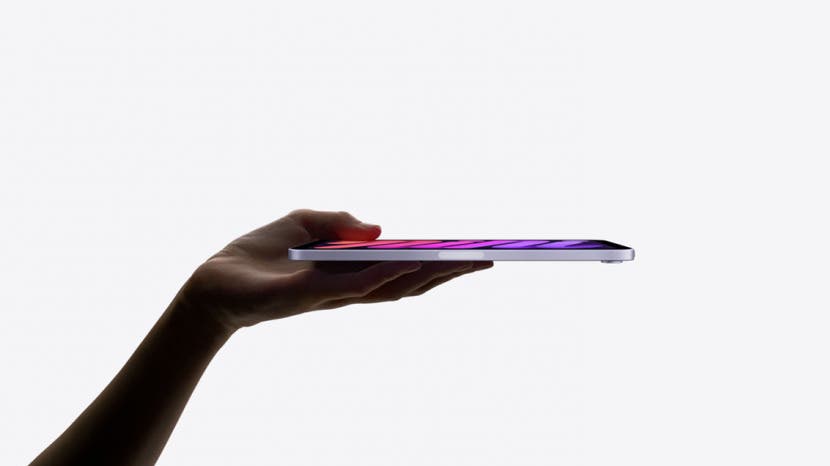 Let's face it, most of us don't clean our often-used Apple devices as often as we should. Cleaning your iPad is very simple, but you need to make sure you're using the proper cleaning products to avoid removing protective coatings.  We'll walk you through what to use as an Apple iPad screen cleaner (along with what not to use) and then cover how to clean and disinfect your iPad.
Jump To:
How to Disinfect iPad Screen
Fun fact: Your iPad has an oleophobic (oil-repellant) coating on the screen. This protects the touch screen on your device from the oils naturally found on your fingertips. While it is normal for this coating to diminish over time with normal usage, using cleaning products with certain ingredients will actually remove this protective coating along with your germs! Because of this, it is important to make sure that your cleaning materials follow the criteria below. 
If you're a big fan of the iPad and you're ready to actually spring for a new one, but are torn between purchasing the new iPad Air or the iPad Pro, read through our article that hashes out the details to help you better decide. 

Discover your iPhone's hidden features
Get a daily tip (with screenshots and clear instructions) so you can master your iPhone in just one minute a day.
What to Use to Clean iPad Screen
The following products are recommended by Apple Support to clean and disinfect your iPad: 
70% isopropyl alcohol wipe
75% ethyl alcohol wipe
Clorox Disinfecting Wipes 
Lint-free cloth (such as a lens cloth)
What NOT to Use as iPad Cleaner
Products containing bleach or hydrogen peroxide
Window cleaners, household cleaners, or aerosol sprays
Compressed air
Abrasive materials (such as paper towels, toilet paper, or other materials with harsh fibers like wood pulp)
How to Clean Your iPad Screen
For more helpful information on how to care for your Apple devices, be sure to sign up for our free Tip of the Day. Now that you're equipped with the proper cleaning materials, let's cover the best way to clean your iPad screen and its exterior surfaces.
Remove your iPad from its case.
Unplug all cables and turn your iPad off.

Use a dry microfiber or other lint-free cloth to wipe your iPad down.
Once your iPad is clear of all obvious detritus, use one of the Apple-recommended iPad screen wipes to disinfect your iPad. 

Avoid any ports, openings, or micro-iPad mesh on your iPad.
Wipe your iPad gently. Rubbing on it too harshly may damage the oil-repellent finish.

If you are using a screen protector, pay special attention to the areas where the protector adheres to your device's screen, as those little cracks can be great places for germs to hang out.
Note: Never submerge your iPad in water or any cleaning product (even if you have a water-resistant model). 
Once you've complete the steps above, you'll have a sparkling tablet sans fingerprints, germs, dirt, and dust. To really get your iPad clean, you should also consider learning how to clean your iPad charging port. 
How to Clean iPad Case
Leather & Fabric iPad Cases
You should never use cleaning products on leather or fabric iPad cases, as these will discolor and otherwise damage them. Instead, follow the steps below to clean your iPad case. Since leather and fabric cases are harder to disinfect, you may want to consider switching to a hard, plastic case if sanitizing your case is a priority.
Remove your iPad from the case. 
Gently clean the case with a cloth wetted with soapy water and let it dry. 
Plastic and Hard Shell iPad Cases
Remove your iPad from the case. 
Wipe all surfaces of your plastic case with a disinfecting wipe or cloth dipped in 70-percent isopropyl alcohol.
After following these steps, you can enjoy some peace of mind and a sparkling clean iPad. It's best practice to clean your iPad often. If you have other Apple devices, you may also be pleased to learn that you can use similar cleaning methods and products to sanitize your MacBook, as well as your Apple Watch, AirPods, and Apple TV Remote.