Can you change your phone number on iPhone? Read on to find out.
By

Kenya Smith
Tue, 05/31/2022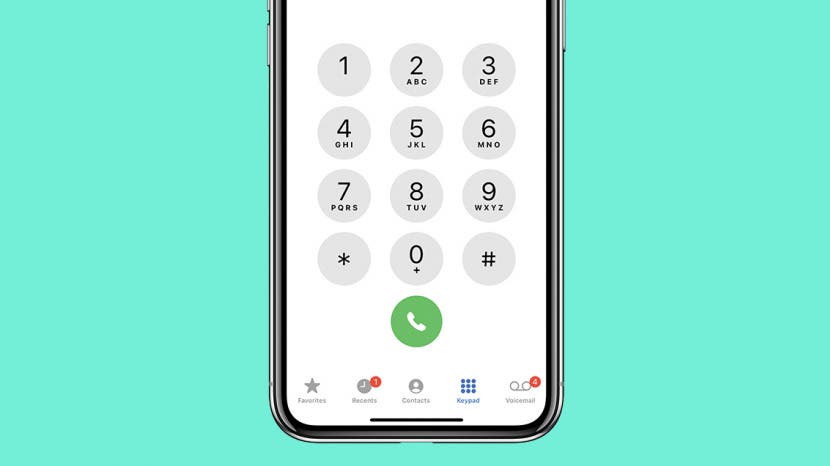 So you've decided that it's time to change your phone number, whether it's to avoid prank calls, to leave behind an old relationship, or anything else. Your phone number comes from the SIM card in your iPhone, which makes it impossible to change the phone number by yourself. There are two ways you can change the phone number on your phone, and we will explain what those methods are.
 Related: How to Transfer Data & Port Your Number from iPhone to iPhone
Change Number on iPhone through Your Current Cell Phone Carrier
Get in touch with your cell phone carrier and request a phone number change. You will not have to replace your SIM card when using this method. Keep in mind that the process is different for each carrier, and you could be charged a fee. For example, Verizon charges customers $15 for changing their phone numbers unless they change their number in My Verizon (online or mobile app). T-Mobile also charges customers $15 unless they have a prepaid plan through the carrier. With AT&T, it's free within 30 days of activation, and after that, the carrier will charge you $36. That being said, make sure to research your carrier's policies on changing phone numbers. 
Change to Another Carrier
When you switch cellular service providers, your new carrier will allow you to get a new phone number free of charge. This method of switching phone numbers is great if you are already considering switching carriers. Most carriers have done away with two-year contracts, so switching should not be an issue. Make sure to research which carriers will work in your area, decide whether or not you want to keep your current iPhone, and check for discounts. When you change to another carrier, make sure you mention that you don't want to keep your old phone number. The carrier will provide you with a SIM card with a new number. Once you've got your new SIM card, you can read our article on how to switch the SIM card on your iPhone.