By

Conner Carey
Mon, 07/24/2017
* This post is part of iPhone Life's Tip of the Day newsletter. Sign Up. *
A while back, you may have noticed color gradients suddenly appearing behind friends' Facebook statuses. At first, I found them quite disconcerting; but I've started to get used to the darn things, and I even use them now and again. By now, the feature has rolled out to most (if not all) Facebook users. Here's how you can add colored or patterned backgrounds to your Facebook posts on iPhone.
Related: How to Never Get a Game Invite on Facebook Again
How to Add Colored or Patterned Backgrounds to Facebook Posts
Open the Facebook app on your iPhone, iPad, or computer.

At the top of your feed, tap the box where you can begin a new status. It will say, "What's on your mind, [your name]? Tap to start writing a Facebook status.

This part can be confusing because your background options won't appear until you begin writing your status. Being writing your status.

At the bottom, you'll see different colored circles.

Tap on each one to see what it will look like.
Swipe left to view even more.

When you've chosen the one you like, finish writing your status and tap Post.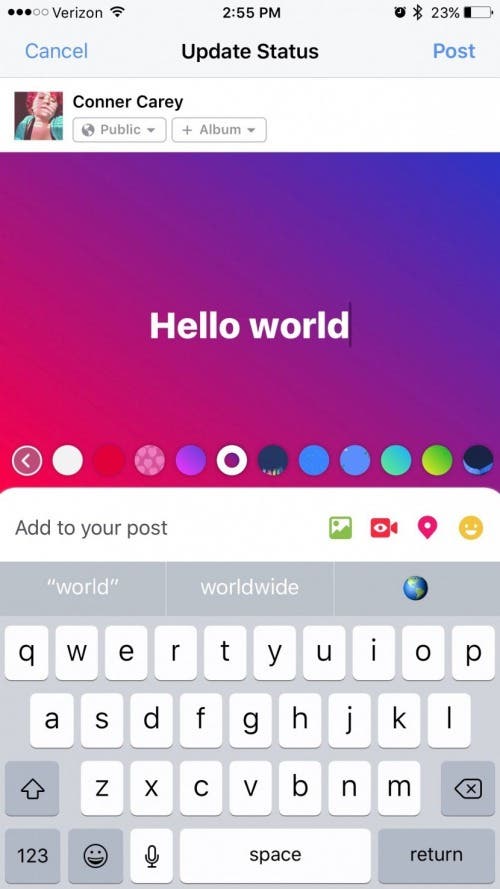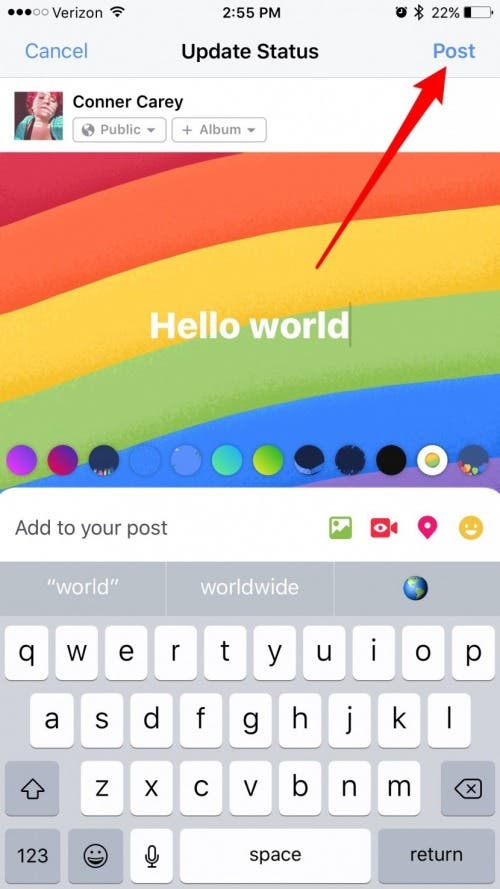 That's all there is to it!