By

Hallei Halter
Updated 07/31/2019
Do you have new habits you would like to create, but don't know how to begin? Feel like you start working toward a new goal only to find that you can't quite keep it going or reach a finishing point? Here are our picks for the best apps that can help anyone with forming and tracking a habit or setting and completing a goal.
For anyone concerned with efficiency, you can use this app to plan down to the minute how to accomplish your daily, weekly, or monthly goals. Simply create a habit in the app and enter the amount of time you want to spend on it. There's a filter option to suggest how long to devote to each task. Notification alarms are optional, and my favorite is Bells since it makes what I'm about to do feel like I'm competing on a game show. The first 15 habits you create are free, but you can upgrade to Premium ($2.00/month) to remove the limit. The Help button is a great learning feature since there's a lot to take advantage of in this app.
This versatile day planner has option after option for organizing your life. You can set your tasks in list or calendar view (by connecting to the Apple Calendar app), and you can use virtual assistants Siri and Alexa to create notifications and reminders. Each task provides a range of personalization options, such as adding subtasks or notes. Upgrade to Premium ($2.99/month), and you'll have access to more customization tools and the option to share goals with other users to get a team effort (like party planning!) off the ground and running with ease.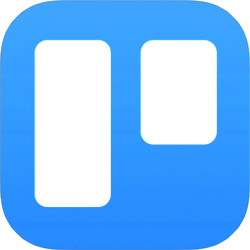 Do you need to break down your goals into smaller steps? Turn micromanaging into a virtue with this app. With Trello, you can start a board and add tasks to it. The tasks (or cards, as the app calls them) can be broken down into checklists. For example, my kitchen board has a card titled "Season cast iron pan," which includes a checklist I typed up to remind me to look up a guide to seasoning (which I kept forgetting to do). Trello's premium features cost $4.99 a month and include extra security, app integrations, and the opportunity to upload your own backgrounds and sell them to other users.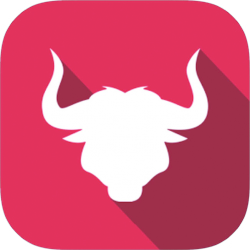 This habit-tracking app follows acclaimed comedian Jerry Seinfeld's wisdom of "Don't break the chain," where you build a chain as you fulfill your daily, weekly, or monthly goals. Habits are created as yes/no or counted amounts. Your first five habits are free, while Habit-Bull Premium ($19.99/year) allows you to make up to 100 habits and includes other features such as cloud backup. The categorized prompts range from professional to very personal goals, and the overall feel of this app is almost like making a bet with a good buddy (probably one with a hairstyle as memorable as Kramer's).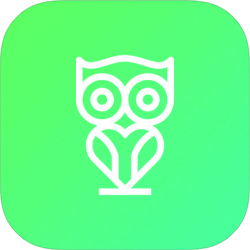 Every New Year's Day, I write a bunch of resolutions to improve several areas of my life, only to leave that list in a pile of receipts and takeout menus. Remente is a motivational app that keeps goals feeling worthwhile. It features a daily mood chart as well as one that assesses how satisfied you feel in eight areas of life. If you're losing focus, the app provides resources, such as courses and exercises that cover almost any topic you can think of. The goal checklists are premade, so if you don't know where to start, Remente has you covered with the option to add your own steps. With Remente Premium ($12.99/month), you'll have access to more resources, customization options, and in-depth statistics.
Habitica is an app that makes completing goals feel like completing quests. Styled after 64-bit role-playing games, Habitica has you create an avatar and earn points by checking off customized daily habits and one-time goals. You can unlock pets, skills, and quests with each use or in-app purchase, with the option to interact with other app users. Habitica also lets you categorize habits as positive or negative and include levels of difficulty. There's no better way to reach goals than to have fun doing it, and I can't get over how cute my avatar looks wearing a silly party hat.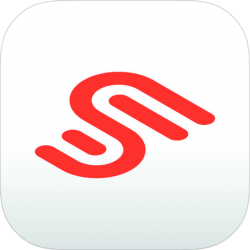 Do you have things you want to do? Like, a lot of things? Create a list in Swipes and swipe each entry to assign a deadline to it. Settings include various reminders options like daily, weekly, or once. Stop trying to keep a mental list and get it all down in this app, which you can link to Evernote. Now you can focus on hitting the gym every Monday without constant thoughts about making your annual doctor's appointment.
Strides provides four different templates to track "anything and everything you care about." Use the Target option for goals needed to be done by a certain date, Habit for daily goals, Average for statistics over time (such as sleeping hours or time spent reading), and Milestones for layered goals like project planning. The FAQ section is wonderfully straightforward and makes this app easy and addictive. You can set up to seven goals for free, or upgrade to Premium ($4.99/month) for unlimited goal and habit tracking, along with other features like device syncing and data backup.
Top image credit: Julia Tim / Shutterstock.com