By

Mike Riley
Updated 11/17/2021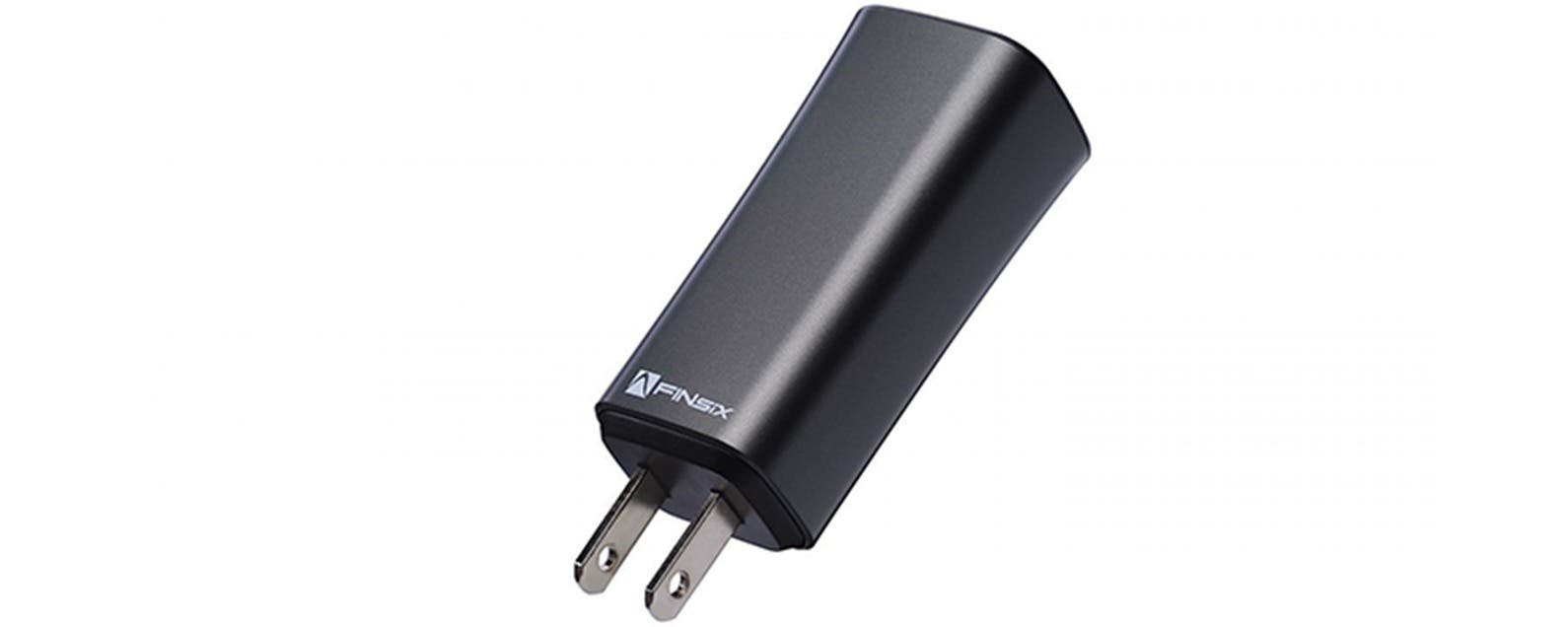 If you are an iPhone or iPad user who wants to sync to your new Apple MacBook via a Lightning cable, you will first need to acquire an expensive dongle that converts from the MacBook's USB-C connector to the older USB standard plug. This may also leave you with no way to power your laptop with your iPhone's cable occupying the port, since the MacBook has but a single USB-C port that also doubles as a power supply port. Fortunately, the power specialists at FINsix have created a power adapter that can deliver both USB-C capable power while also adding a standard USB plug inline to the power cord. It also comes in a package far smaller than Apple's USB-C charger and dongle combined.
Related:
The DART-C Power Adapter ($99.99) is the USB-C variant of the original DART power supply. With the release of newer Windows, Chromebook, and now Apple MacBook and MacBook Pro laptops sporting a USB-C plug for power and data, FINsix are addressing both portability and legacy USB compatibility in a single package. The DART-C is an unassuming oblong plug (slightly larger than a pack of chewing gum) that delivers up to 65W of electricity, ready to charge the latest MacBook and MacBook Pros. The power cable that attaches to the charger has a standard USB female plug hanging off it to both power or recharge your iPhone and allow wired communications between the iPhone and the laptop.  The benefit of this arrangement means you only need to carry one power adapter and two cables (your iPhone USB to Lightning cable and DART-C's USB/USB-C combo cable), lightening the load of your travel bag. This also means you only have to find a single available power plug in your hotel room instead of bringing along a power strip to support your electronic needs. Because the DART-C can properly manage voltages between 100 and 240V, you can use it both domestically and internationally without having to purchase a separate charger for overseas use.
The DART-C is a well-designed and useful device. However, a most notable reservation I have about using the DART-C with Apple products is that at the time of this review, the DART-C is not an official Apple Certified accessory.  With Amazon's recent removal of numerous non-certified Apple hardware accessories (mostly power cables and adapters), it is keenly apparent that DART-C may also be categorized into this negative view. While I had no problems with the DART-C during my testing, I do worry about using it longterm, wondering if it might pose a risk to my hardware or myself the more I use it.  So even though the product worked as advertised, I can't help but think of using it for emergencies only (such as a backup scenario should I misplace my USB-C to USB dongle to charge/sync my iPhone or forget my Apple power supply at home or work) rather than as a replacement for my laptop or iPhone charger.

Final Verdict
With that caveat in mind, users who prefer to travel light and efficiently at the expense of going outside the officially sanctioned Apple Certified safety boundary, the DART-C offers a decent solution for managing power and wired data exchange between your iPhone or iPad and your MacBook (2016 or later) laptop.