By

Cullen Thomas
Updated 03/07/2023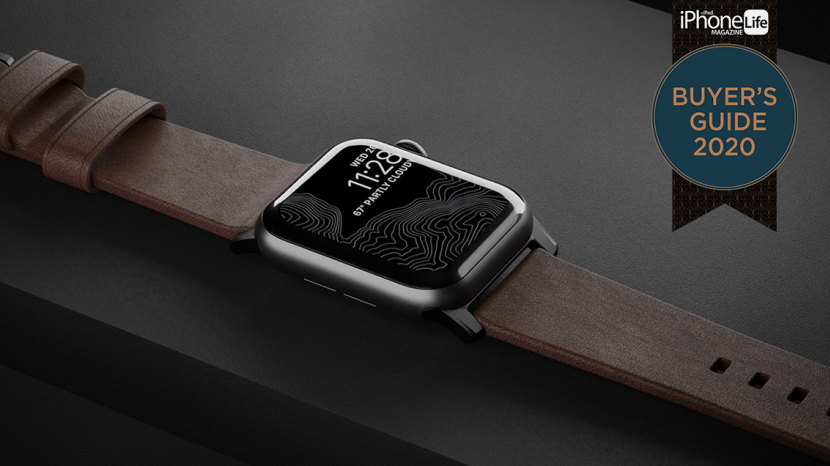 iPhone Life is supported by readers like you. When you buy products through links on our site, we may earn an affiliate commission. All products are independently tested, rated, and reviewed by our team of editors. Learn more.
The Apple Watch has a large number of benefits, and we are here with this Buyer's Guide to enhance the style of your watch with great accessories. From Apple Watch chargers, to charging stands and wrist straps, we have put together the best in Apple Watch accessories. Here are a few of our favorites from the brands we know and trust. 
Related: Apple Watch Strap Comparison: The Best Apple Watch Bands in 2023

Discover your iPhone's hidden features
Get one daily tip each day (with screenshots and clear instructions) so you can master your iPhone in just one minute a day.
This is the best Apple Watch charging cradle holder for geeks. Your Apple Watch charging disc fits inside the sturdy silicone stand, which then holds your Apple Watch while it charges and makes it look adorable! Elago offers a variety of nostalgic designs, from this Mac Classic, to an original iPod, to an old Gameboy, and more. The marketplace is saturated with stands for your watch charging cable, but this one stands out for being sturdy, geeky, easy to use, and fun. Look at that little Macintosh; it's so cute!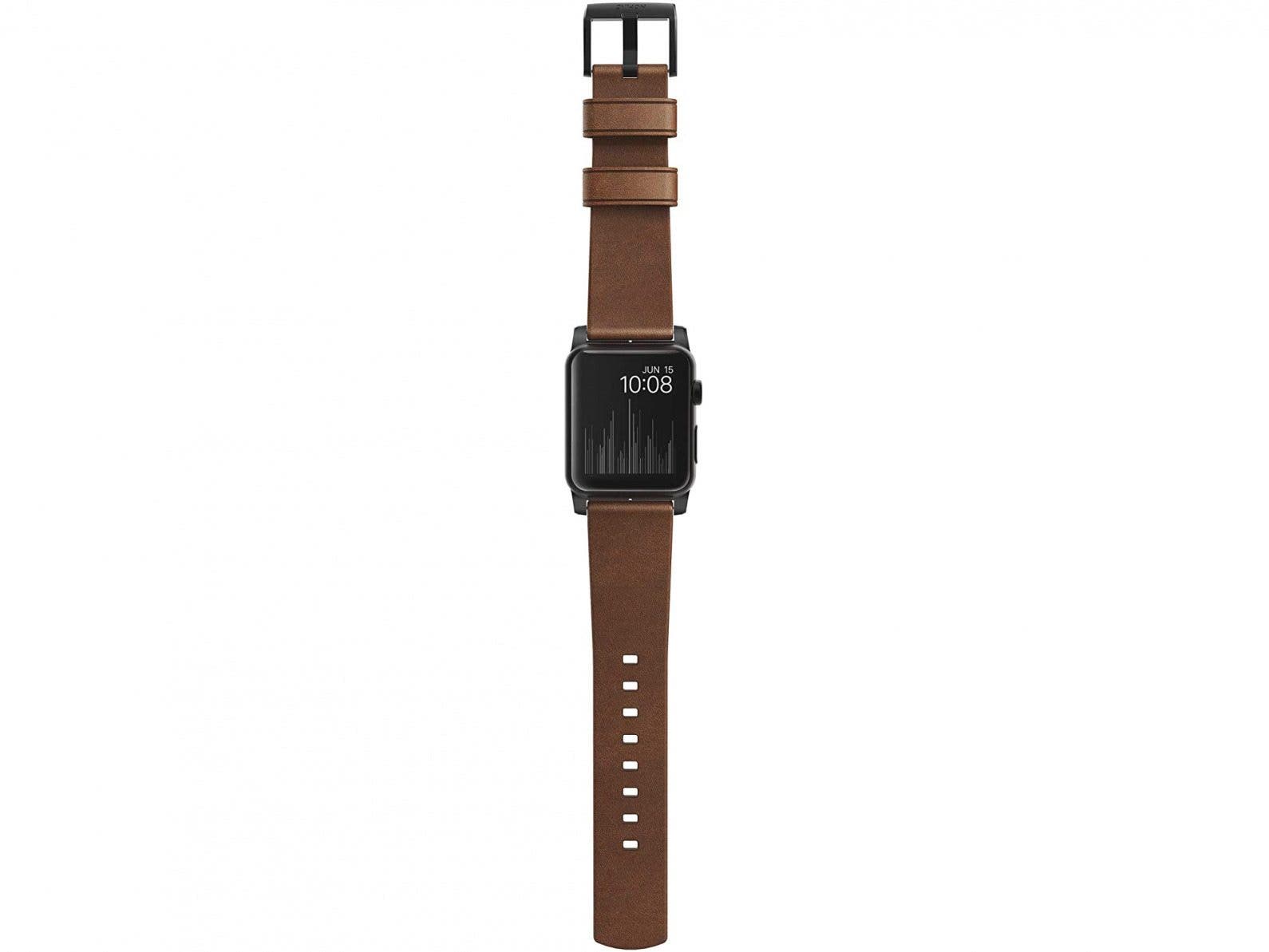 Simple and unintrusive, yet sturdy with a luxurious feel, the Nomad line of premium leather watch bands are reasonably priced and offer the understated class you're looking for in a high-quality leather band for your Apple Watch. The strap needs a little breaking in, but they're sure to become a unique personal artifact with age and use.
This premium leather cuff for the Apple Watch is gorgeous, durable, and crafted to high standards. It offers a rare and interesting design in a world of similar-looking watch bands, and will pair well with any leather jacket or your favorite boots. I'm a little in love with mine. Don't let the punk style fool you, though; this is the most comfortable watch band I've tried. It's the best choice if you're looking for comfort with rugged styling.
Epic produces a wide range of styles, from the Global Artisan series that features styles inspired by cultures around the world to a unique wood and metal Fusion model that's properly deluxe, if a little heavy. I'm highlighting the Stainless Steel Mesh, because it looks great, breathes well, and is affordable and lightweight. It comes in classic silver and black as well as the rainbow sheen featured here. It's an excellent upgrade for your favorite Apple Watch. If you're looking for a watch band that's affordable, personal, and still eye-catching, this is a great place to start. Just make sure that you know how to safely change your Apple Watch band to avoid damaging this epic watch band!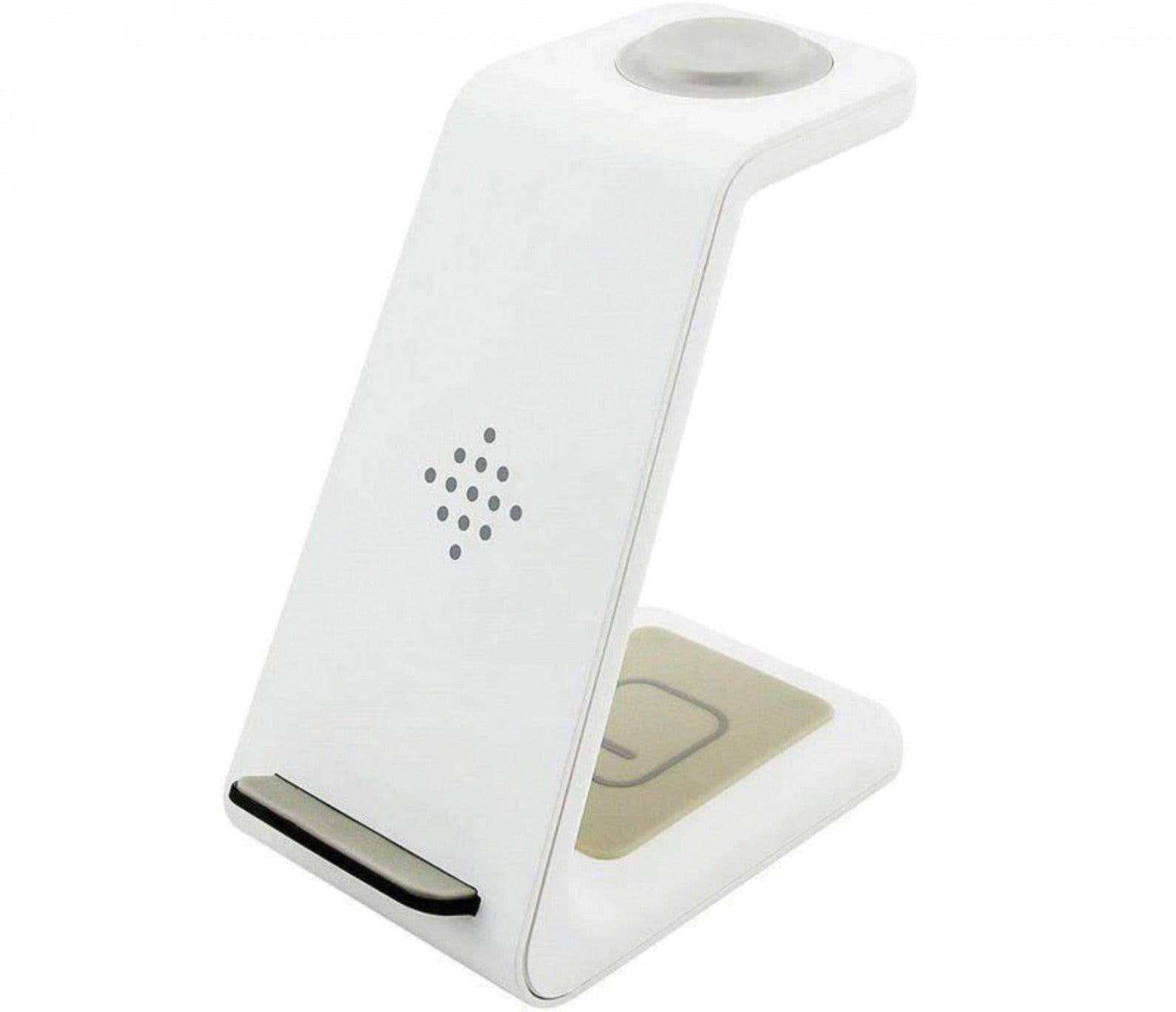 If you own an Apple Watch, you certainly own an iPhone too, and if you're charging your Apple Watch, you probably also want to charge your iPhone. This device delivers power to your watch with a built-in charging disc, plus wireless power for up to two other devices: either your iPhone and AirPods Pro, or two phones. This stand is great for couples who both have phones to charge at night. The swooping design looks clean and modern, but it's also functional. It lines up your iPhone automatically with the wireless charging coil, so you don't have to wiggle your iPhone around to make sure it's on top of the coil and actually charging. This is a great bedside companion for the Apple Watch enthusiast.