By

Conner Carey
Tue, 09/12/2017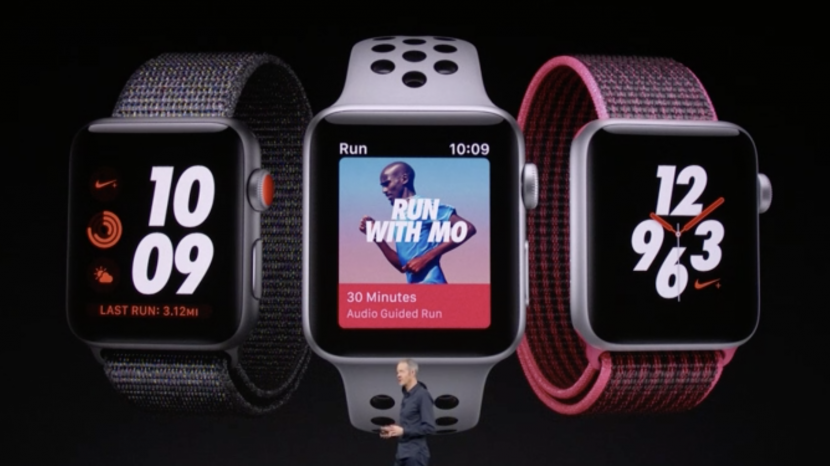 Last year, Apple released the Apple Watch Series 2. The second generation of Apple Watches was a swim-proof model with a GPS chip. But it failed to deliver cellular capability. Well, welcome to 2017! At its fall event, Apple announced that the Apple Watch Series 3 will have a built-in cellular chip. Will you be able to resist the temptation of a cellular Apple Watch Series 3? Let's check out its best new features.
Related: Everything You Need to Know About New iPhone X, iPhone 8, 4K Apple TV, & Apple Watch Release
Apple Watch Series 3: What's New?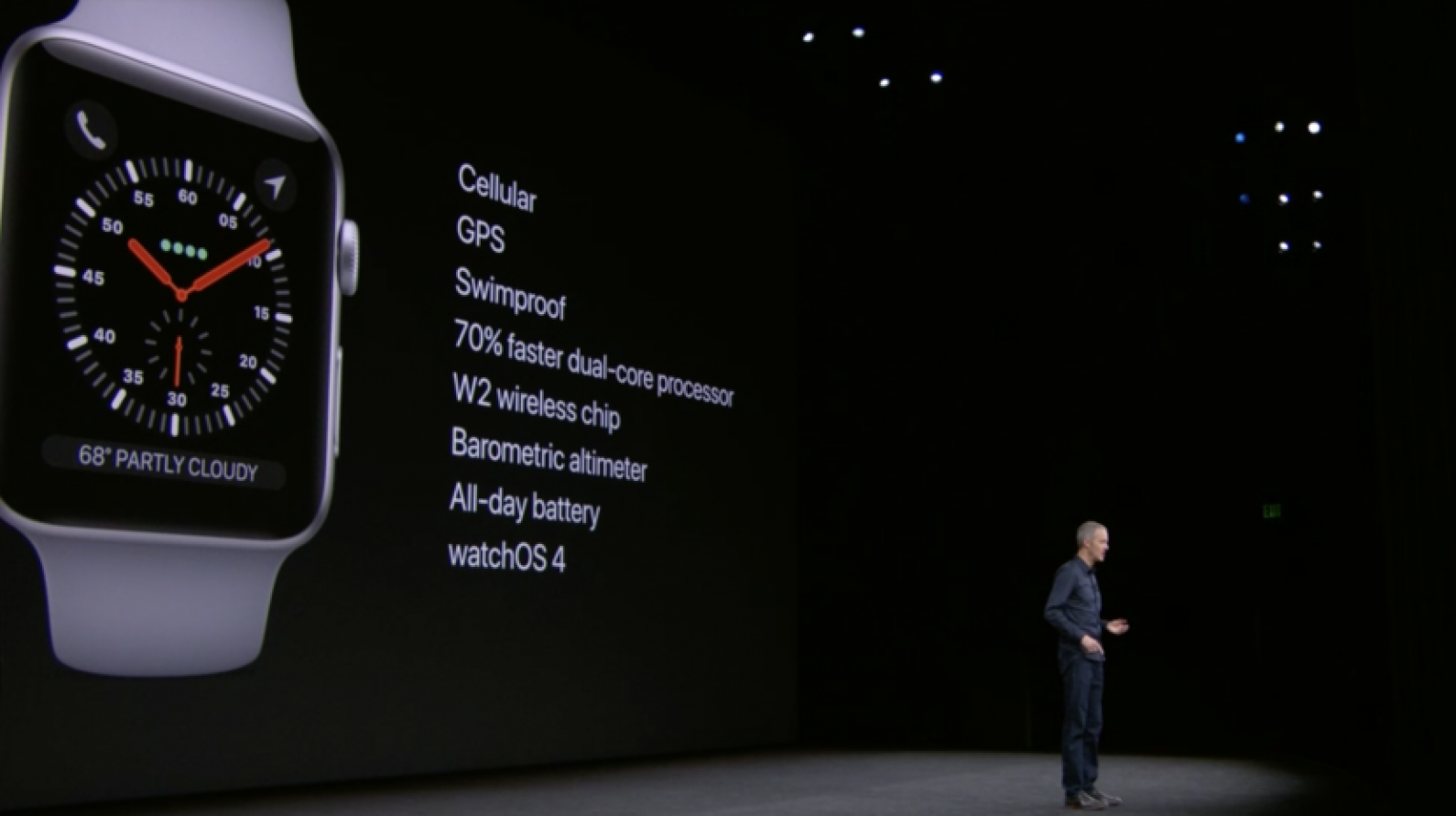 Built-in cellular with an electronic SIM card that is one-hundredth the size of a traditional SIM card, making it possible for Apple to keep the Series 3 about the same size as previous Apple Watch models.

Dual-core processor with 70 percent faster performance and a new W2 chip making Bluetooth and WiF faster and more efficient.

Siri can talk now! The new processor makes it possible for Siri to use the Apple Watch Series 3's built-in speaker.

The new barometric altimeter allows the Apple Watch to track stairs, skiing, and a whole range of other movement that involves elevation gain.
No specifics on battery life, so we'll have to see how it holds up. But Apple assures us the Series 3 will have all-day battery life.
How Much Does the Apple Watch Series 3 Cost?
There will be both a cellular and a non-cellular model of the Apple Watch Series 3. The cellular Apple Watch will start at $399, while the non-cellular model will start at $329. Apple Watch Series 1 will still be available for $249 and up, but the Series 2 is no longer available on Apple's website.   
When Does the Apple Watch Series 3 Come Out?
Pre-orders for the Apple Watch Series 3 start on September 15. The Apple Watch Series 3 will be available to buy in stores on September 22.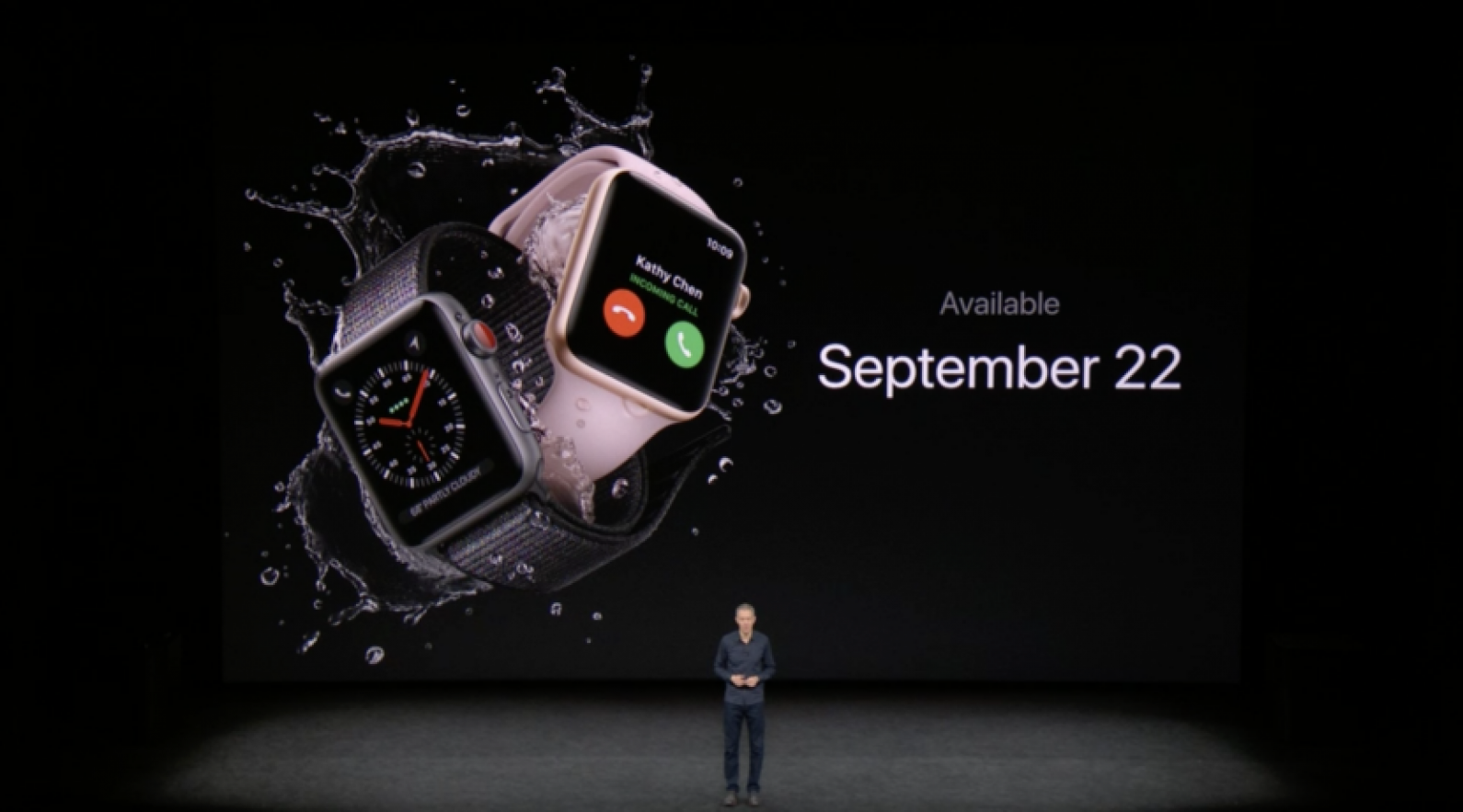 What do you think of the new Apple Watch?