By

Becca Ludlum
Tue, 09/12/2017
If you weren't able to catch today's Apple Event and all the great announcements, fear not! We've got the details right here. There are some seriously big announcements today! Everything from the new iPhones (yes, multiple iPhones) to the new Apple Watch Series 3 features and all of the new Apple TV announcements can be found right here.
There's never been a better time to upgrade your family of Apple devices! Let's get to it.
Today At Apple
New 90-minute sessions are coming to Apple Stores that will help you love your devices even more. Think photo and sketch walks, kid-friendly workshops, and coding classes for all. Teacher Tuesdays show teachers how to incorporate tech in their classrooms, the Pro Series classes help with video and audio editing, and certain stores will even have Perspectives and Performances featuring influential artists and musicians!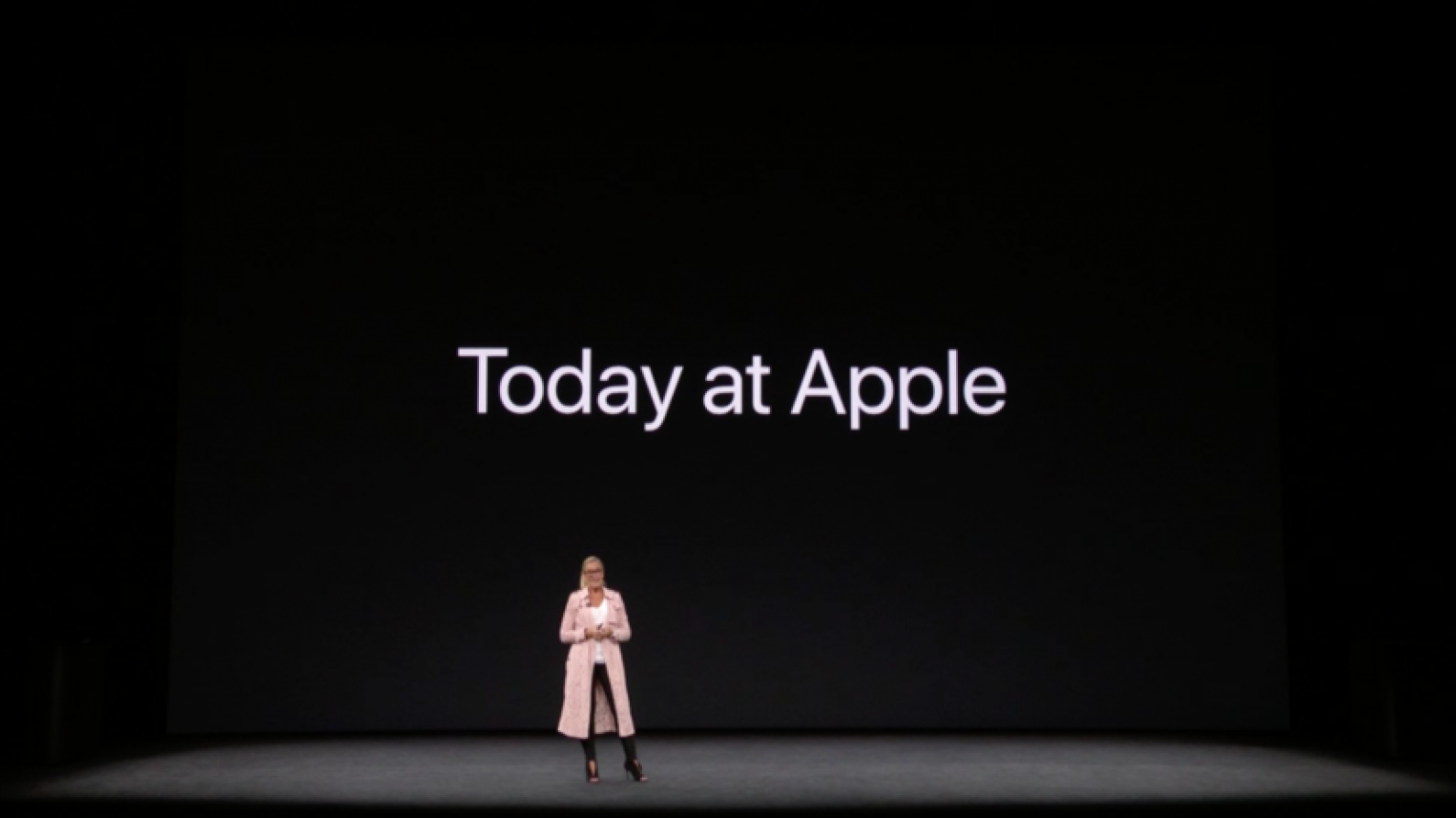 WatchOS 4
WatchOS 4 boasts a ton of new features, including Smart Activity Coaching, a redesigned workout app with HIIT (high-intensity interval training) options, autoset mode for swimmers, and GymKit—a feature that allows your watch to sync with certain machines at the gym.
At the core of the Apple Watch is its heart rate monitor. You'll see new features in the Heart Rate app with watchOS 4: Resting Heart Rate, Recovery Heart Rate, and alerts that can help alert you and your doctor to a dangerous behavior such as changes in your heart rate or rhythm that can signal an arrhythmia.
Apple Heart Study
After a tear-inducing video about the impact that Apple Watch has had on peoples' lives around the world, an announcement was made about the Apple Heart Study partnership between Apple and Stanford Medicine along with the FDA.  
Apple Watch Series 3
The newest series of the Apple Watch has built-in cellular capabilities—are you as excited as I am about this? There is no reason to be tied to your phone for streaming music, texts, or phone calls with Series 3! Just like Series 2, the Series 3 is water-resistant up to 50 meters and includes a barometric altimeter to measure elevation.
Apple Watch Series 3 comes in two models—one with GPS and cellular and one with only GPS. Both watches include a faster dual-core processor and a new W2 wireless chip that allows the watch to run faster with better power efficiency when connecting via Bluetooth and WiFi. With watchOS 4, Apple Music users will be able to stream 40 million songs right to their wrists.
 
Apple Watch Prices
Apple Watch Series 3 (GPS+Cellular) starts at $399
Apple Watch Series 3 (GPS) starts at $329
Apple Watch Series 1 starts at $249.
Apple Watch Series 3 is available in gold aluminium, silver, or space black stainless steel. The Apple Watch Edition is available in dark gray ceramic in addition to white and gray ceramic. The Series 3 will be available for pre-order on September 15 and available in stores starting Friday, September 22.
Considering the cellular-enabled Apple Watch but wondering how much it will add to your carrier bill? Verizon says it will charge an extra $5 per month for customers with a current iPhone plan.
Apple TV 4K with High Dynamic Range (HDR)
This year's new Apple TV is all about better pixels, deeper color, and greater details. HDR 10 and Dolby Vision come together with an A10X Fusion chip and 2x CPU performance. Apple is bringing 4K titles to Apple TV for the same price as HD titles, and it's going a little further by upgrading your previously purchased HD titles to 4K at no additional charge. Apple is even working with Netflix and Amazon Prime to bring you 4K video through those platforms. Live sports and news are coming to Apple TV as well, and to the TV app on your iPhone and iPad.
The Apple TV 4K is available for order on September 15, and will be available in stores on September 22.
iPhone 8 and 8 Plus
The iPhone 8 and 8 Plus are created using the most durable glass ever in a smartphone, with water and dust resistance and a Retina HD display. The 4.7-inch and 5.5-inch displays are perhaps the only thing that haven't changed in the new phones. A new A11 Bionic chip is the smartest chip ever in a smartphone, and they also have an Apple designed GPU that was designed for augmented reality, 3D apps, and games. The cameras for both phone models have been updated, as well, and the 8 Plus includes Portrait Lighting and Pro filters for after you take the shot. The iPhone 8 and 8 Plus contain the highest quality video capture ever in a smartphone, with real-time image and motion analysis. 
Ready for one more surprise? The new iPhones will have wireless charging capabilities.
The iPhone 8 and iPhone 8 Plus are available in Silver, Space Gray, and a new Gold finish. Both phones are available in 64 GB or 256 GB starting at $699. The iPhone 7 and 7 Plus will now start at $549, and the iPhone 6 and 6 Plus will start at $449.
You can preorder the iPhone 8 on September 15 and it will be available in stores on September 22. 
Apple's "One More Thing" Was EPIC! 
The iPhone X (iPhone Ten) was announced last, and it was worth waiting for! It features a Super Retina display, TrueDepth Camera, Face ID, no Home Button, and an A11 Bionic Chip with a Neural Engine—it sounds like a robot, right? The iPhone X has a 5.8-inch Super Retina Display screen, making it pretty amazing—but it also comes with a hefty price tag.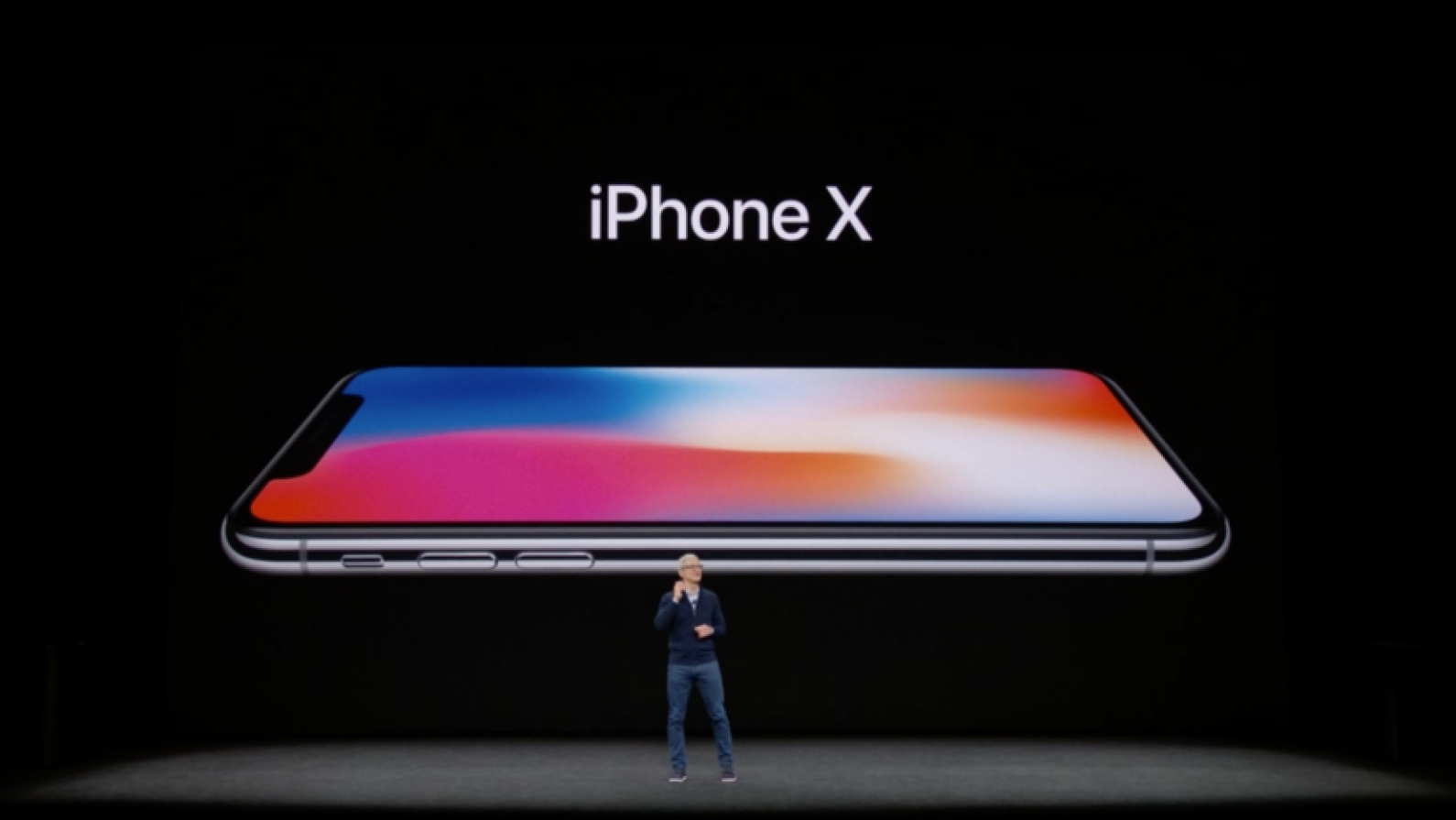 Apple says Face ID is more secure than TouchID (unless you have a twin sibling with the same facial features) and relies on an infrared image and dot pattern to create a mathematical model of your face that opens your phone. Of course, all of that amazing technology can also be used for the new Animojis (animated emojis that take on your facial expressions and voice). Face ID adapts to your changing face and won't be stumped by photos, changing hairstyles, glasses, or hats. The iPhone X also has better cameras than the iPhone 8, and they're in a vertical alignment instead of horizontal like the 8 Plus. The front facing "selfie" lens is a TrueDepth camera that has the ability to use Portrait Mode and Portrait lighting. Battery life is two hours longer than the iPhone 7, and of course Qi wireless charging is available. 
You cam pre-order the iPhone X on October 27, and it will ship on November 3. 
The iPhone X is available in 64 GB for $999 and in 256 GB for $1149.