By

Leanne Hays
Wed, 03/20/2019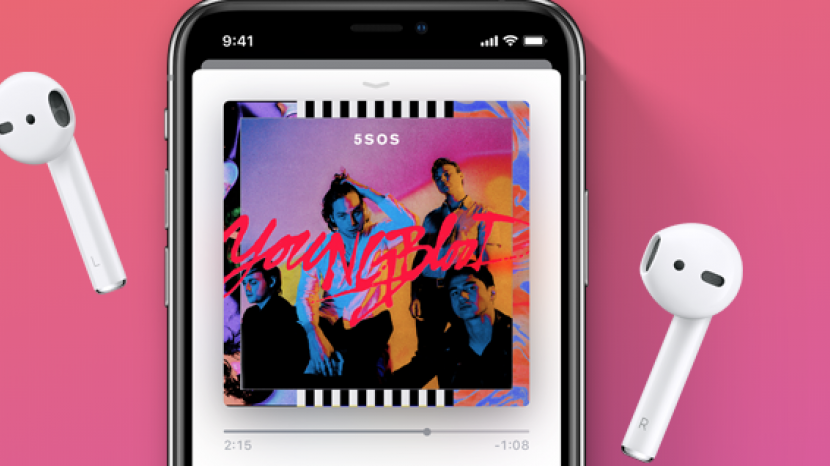 Right on the heels of the iPad Air and iPad mini 5 announcement comes another release we've been wishing for; Apple's second-generation AirPods are finally here! The new AirPods are faster and more efficient, offer extended battery time, improved sound quality, and even the option of wireless charging. Let's go over the features, pricing, and availability of the latest AirPods so you can decide if you'd like to invest in a pair of the Bluetooth earbuds. 
Related: AirPods Settings: How to Customize Your AirPods' Features
Second-Generation AirPods Pricing & Availability

If you've decided to purchase Apple's latest wireless earbuds you have two options; AirPods with a Wireless Charging Case are priced at $199, while those with the standard case will set you back $159. If you'd like to hold on to your first-generation AirPods but upgrade to a wireless charging case, you can purchase one separately for $79. All three options are available for pre-order now, and will be available in Apple Stores next week. 
New AirPods Features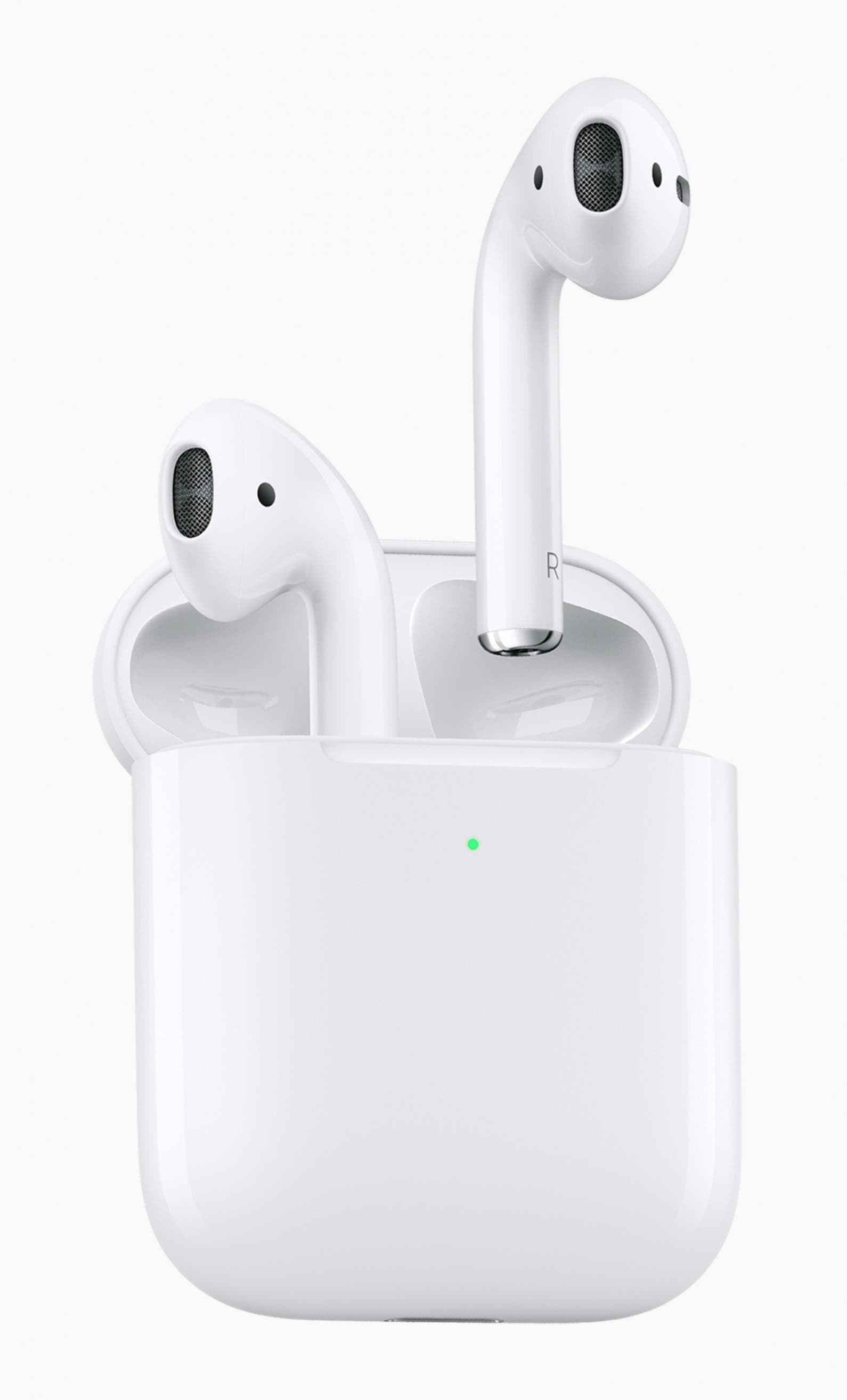 Apple's second-generation AirPods look just like their predecessors, but as we've always heard, it's what's on the inside that counts. So, what's inside the new AirPods that make them worth your money? The new H1 chip, which Apple designed specifically for headphones, enables "custom audio architecture" and improved performance including:
A more stable wireless connection between devices.
Up to 2X faster seamless switching between devices and 1.5X connecting to phone calls.
As much as 30 percent lower gaming latency. 
Enabling wireless charging for the AirPods case (more on that below).
The H1 chip improves battery efficiency as well, enabling an extra hour of talk time for a total of three hours, or five hours of listening from just one charge.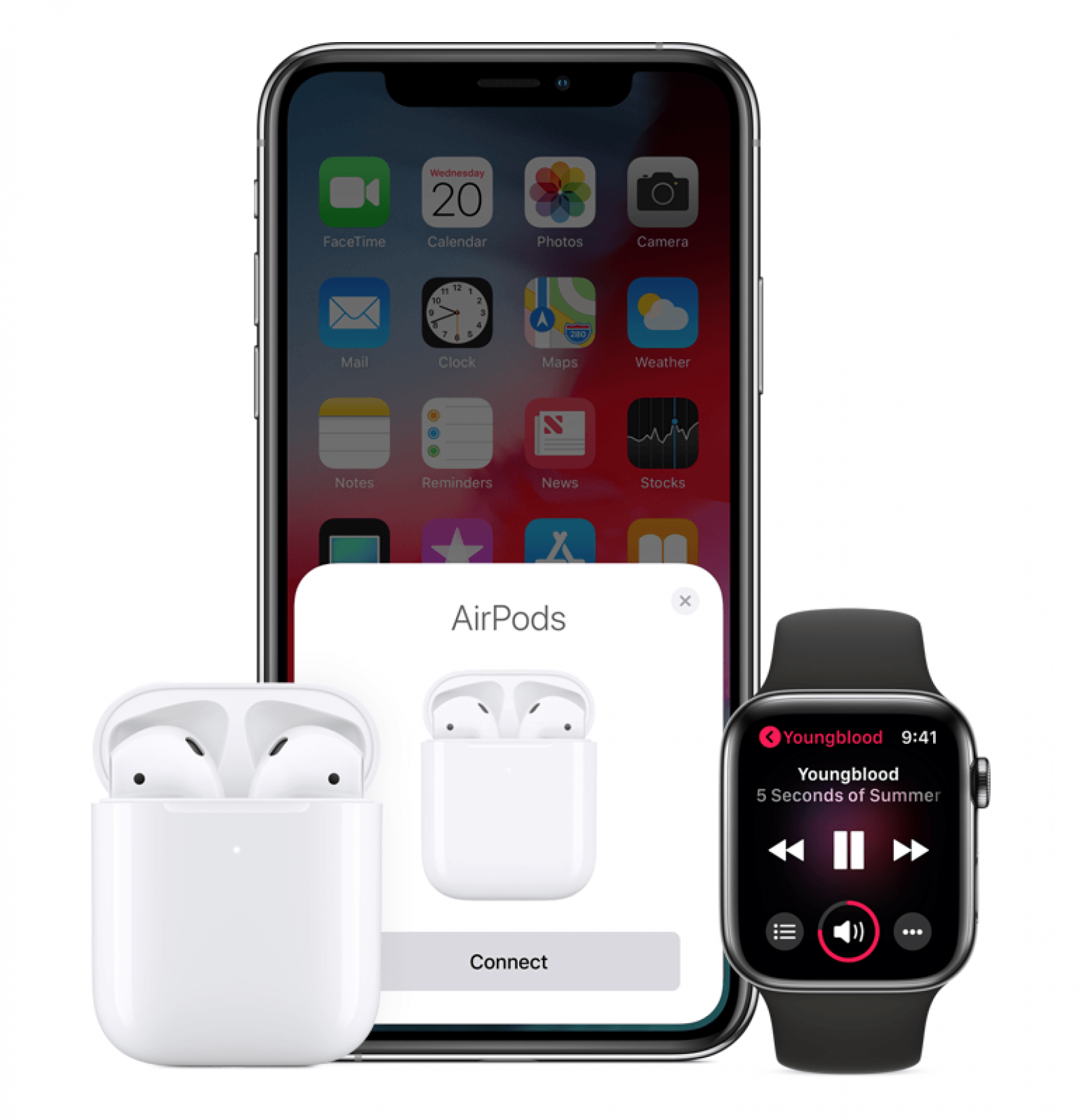 "Hey Siri" for AirPods At Last
AirPods users can now take advantage of the AI assistant Siri completely hands-free! You'll be able to adjust volume, make calls, check your AirPods' battery life, and much more without ever tapping your earbuds.  
The Wireless AirPods Charging Case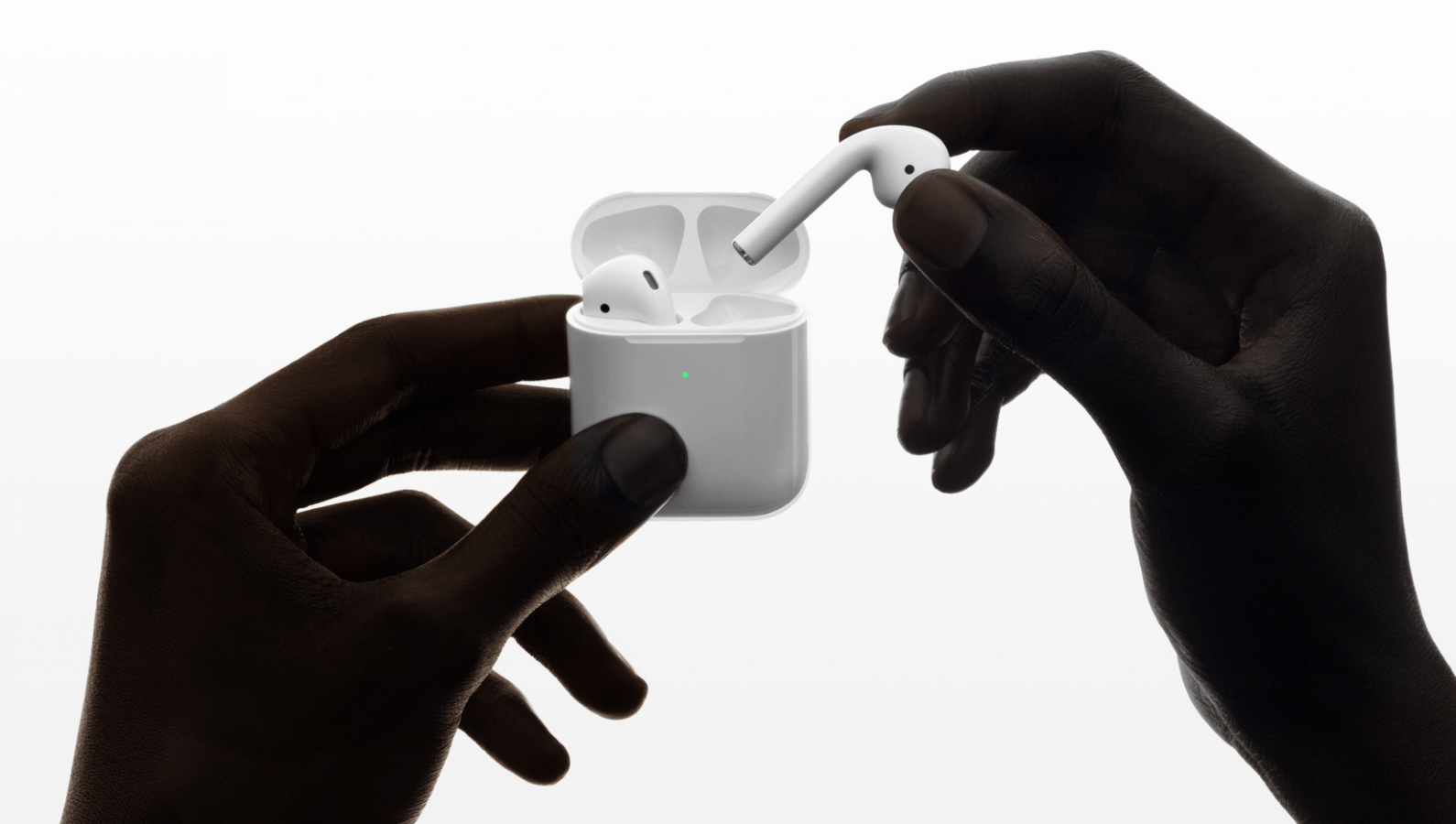 A wireless charging case for Apple's earbuds has been rumored for over a year now, and it's finally here!  Customers can still order a standard case, but for those seeking the convenience of Qi charging for all their devices, this release is a huge step in the right direction. To top off our charging convenience, the new case is compatible with first-generation AirPods as well as the latest pair and will be sold separately. Also, no need to worry if you're away from your charging mat and your AirPods are running low on juice, the new case still has a Lightning cable port for wired charging.  
Both wireless and standard battery cases hold a backup charge for more than 24 hours of listening. 
Placing AirPods to charge in their case for only 15 minutes provides two hours of talk time or three hours of listening time. 
AirPods Personal Engraving
Apple has added a fun bonus to the AirPods experience; free personal engraving is now available for both standard and wireless charging cases. Now you'll never mix up AirPods cases with friends and family ever again!
Header image by Romsvetnik via Shutterstock