By

Donna Schill
Updated 09/19/2017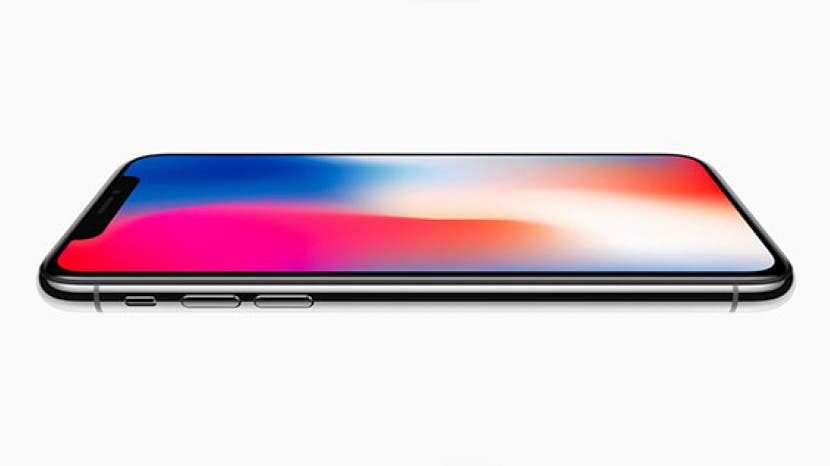 Under Tim Cook's leadership, Apple has maintained a deep sense of reverence for its late CEO Steve Jobs. Yet never has an Apple event paid as much tribute to Jobs as during this fall's tenth-anniversary iPhone release, which took place a decade after Jobs revealed the original "one more thing." The event took place in the Steve Jobs Theater located in the heart of Apple Park, the company's new Cupertino, California-based campus whose design Jobs masterminded during the last years of his life. As Cook opened the fall keynote, he showed uncharacteristic emotion as he said, "Steve's spirit and timeless philosophy on life will always be the DNA of Apple."
Related: How Does Wireless Charging Work? Everything You Need to Know About Apple's AirPower
Along with the symbolism of this year came a lot of pressure for Apple. We expected innovative products that would move the personal electronics industry forward, much like the original iPhone did a decade ago. Apple answered by unveiling three new phones, a new cellular-enabled Apple Watch, and an Apple TV that supports 4K content. While it's debatable whether or not Apple really delivered something we'd never seen before, it was apparent that Apple wasn't holding back in terms of including exciting technology like wireless charging, augmented reality capabilities, an OLED display, and 4K and HDR video. Cutting-edge technology, however, does not always translate into features that are useful for the everyday user. Here, I'll recap the highlights of Apple's fall releases as well as take a look at what they mean, in practical terms, for you.  
Tenth-Anniversary iPhone X
Cost: Starting at $999
Preorder: Starts October 27
Ships: November 3
Pundits have speculated for years that Apple has been holding out on introducing new features with its last few iPhone releases in preparation for its tenth-anniversary release. Based on the no-holds-barred approach Apple took with its new premium iPhone X (pronounced "iPhone Ten"), I'd say the pundits were right.
The iPhone X features an edge-to-edge display that's larger than that of the iPhone 7 Plus (at 5.8 inches vs. 5.5 inches) and a form factor that's comparable to the iPhone 7 in size. The X features a glass back and surgical-grade stainless steel siding, and has the same water and dust resistant features as the 7. How did Apple achieve its most expansive screen in such a compact form? By removing the bezels found in older iPhones and by replacing Touch ID and the Home button with facial identification technology. Face ID, which unlocks your phone when you look at your screen, doesn't require any screen real estate, instead using a hybrid of cameras and sensors (including an infrared camera, flood illuminator, dot projector, and proximity and ambient light sensors) to detect and scan your face from any angle, even in the dark. Apple demoed new gestures that replace Home button functions for the iPhone X, like swiping up from the bottom of the screen to reveal the app switcher and pressing the side button to summon Siri.
Not only is the iPhone X display larger and the body smaller, but Apple also packed in a faster A11 bionic processor and an OLED display. OLED has many merits: it delivers better color vibrancy, produces deeper blacks, and consumes less battery since it isn't backlit like LED. Samsung has used OLED in its smartphones for years, and you may have noticed their higher contrast and more color saturated displays. In the past, Apple has disparaged OLED for its inaccurate color representation and its brightness limitations that can make it difficult to see in outdoor lighting. However, Apple executive Phil Schiller reassured us that the iPhone X's OLED "Super Retina" display has addressed these downsides by incorporating technology like HDR and True Tone.
Apple heard our prayers and finally added wireless charging to its new smartphones (including for the iPhone 8 and 8 Plus). This is a long-awaited feature that Apple has likely been sitting on, as other smartphones have had this capability for years. This also explains why Apple chose to build its new iPhones with glass backs; while more fragile, it allows for faster charging with less frequency interruption. Apple says it will take only 30 minutes to charge your iPhone up to 50 percent. What I found most surprising is that Apple used the open-platform Qi wireless charging standard that companies like Belkin and Mophie, not to mention dozens of car brands, use. This means you won't be forced to use Apple's own proprietary (and likely more expensive) charging option. It also means that in the future we may be able to charge all our personal electronics, whether Android or Apple, universally in public spaces like airports and malls.
Finally, the iPhone X has a fancy new selfie camera that includes the Portrait Mode first found in the rear camera of the 7 Plus and an even newer Portrait Lighting feature that lets you replicate studio lighting for more flattering, professional-looking self portraits. It also includes an exclusive Animoji feature that lets you turn your face into an animated emoji, such as a unicorn head or an alien. This may sound like a trivial feature, but it brings Pixar-level animation within consumer reach.
If you're considering purchasing the iPhone X, you'll own a smartphone with an incredible display that uses less space and energy than any other iPhone. However, you'll be taking a chance on the new Face ID technology, instead of the tried-and-true Touch ID. Schiller reassured us that photos and even professionally made masks won't be able to trick Face ID, but it's still an emerging technology. You'll also have to pay extra for OLED, which was rumored to cost Apple $125 per panel, a cost that's inevitably passed on to you. The X's $1,000 price tag and delayed release also makes the X very exclusive and inevitably a status symbol, for better or worse. If you're only interested in wireless charging, buy an 8 model and save yourself the cash. 
iPhone 8 and 8 Plus
Cost: Starting at $699
Available: Now
It looks like Apple may be dropping the 'S' from its naming convention. The tech giant released a more iterative update to its 7 line but instead of the expected iPhone 7s, it skipped straight to the iPhone 8 and 8 Plus. While a simplified naming convention sounds nice, Apple set itself up for an awkward product launch next year after skipping over the iPhone 9 this year.
The iPhone 8 models have refreshed internals including the same A11 bionic processor as in the X, HDR video, and True Tone display. They also have a new look, sporting an all-glass back, an aluminum side band, and a warm gold color option that replaces last year's Rose Gold. The most standout feature of the 8 is wireless charging, which uses the same system as the iPhone X. Apple said the processors present in all the new iPhones help support ARKit, Apple's software platform for augmented reality. During the fall event, Apple showed some fun AR app demoes, including one with Sky Guide, an app that superimposes the constellations on a live camera view of the sky. Augmented reality looks fun, although it'll probably be some time before we see truly useful applications for it.
Wireless charging is cool, but it does mean you're going to have a more fragile phone thanks to the glass design. While case manufacturers are likely rejoicing, you're still stuck with a pretty phone that's also a liability unless you invest in good gear. It is a much better phone than the 7 though, and even comes with a baseline 64 GB of storage, instead of the 32 GB you get with the iPhone 7. While the cheapest iPhones once came with only 16 GB of storage, all three iPhones this year include 64 GB, which is a much more realistic allotment for even power users.
Cellular-Enabled Apple Watch
Cost: $399
Size: 38mm, 42mm
Available: Now
Cost: $329
Size: 38mm, 42mm
Available: Now
You can now connect directly to the internet with the new cellular-enabled Apple Watch Series 3. That means you can stream music, get notifications, and make calls without being tethered to your phone. If you have an Apple Music subscription, you have access to its library of 40 million songs without being connected to your iPhone, instead of having to create a watch playlist like with older models.
To support these exciting new functionalities, Apple built an electronic SIM card that fits inside the watches' form factor and uses the display as the antennae. Apple also added a dual-core processor that's up to 70 percent faster than previous models and a W2 chip for battery performance. Overall, you'll experience much less lag time when using your new watch. Siri can also respond to you now, instead of just displaying on your screen.
I have found the Apple Watch to be the best of all the fitness trackers I've tried. By adding a cellular connection, it expands the feature set of the device enough to make it no longer just a great fitness band but also a wearable that takes over a lot of what we've previously relied solely on smartphones for. However, if you're mainly interested in fitness tracking, Apple offers a non-cellular version of the Series 3 that has the W2 chip, so you can expect better battery performance for your workouts.
The cellular model will add about $5­–10/month to your existing phone carrier fee, and your watch will use the same number as your phone (thankfully). Overall, the Apple Watch Series 3 is great for people who hate being tethered to their phones but rely on the practicality of being reachable.
One of the most exciting things about the Apple Watch that Apple highlighted during its event is its potential to save lives. Apple played a commercial sharing stories of how Apple Watch users discovered serious health issues like diabetes or heart arrhythmia or called for help in a car crash. Adding a cellular connection makes the potential of the watch even greater as a safety device, whether as a way for people to call 911 in cases of domestic abuse or for elderly people who want to safely continue to live independent lives.
Apple TV 4K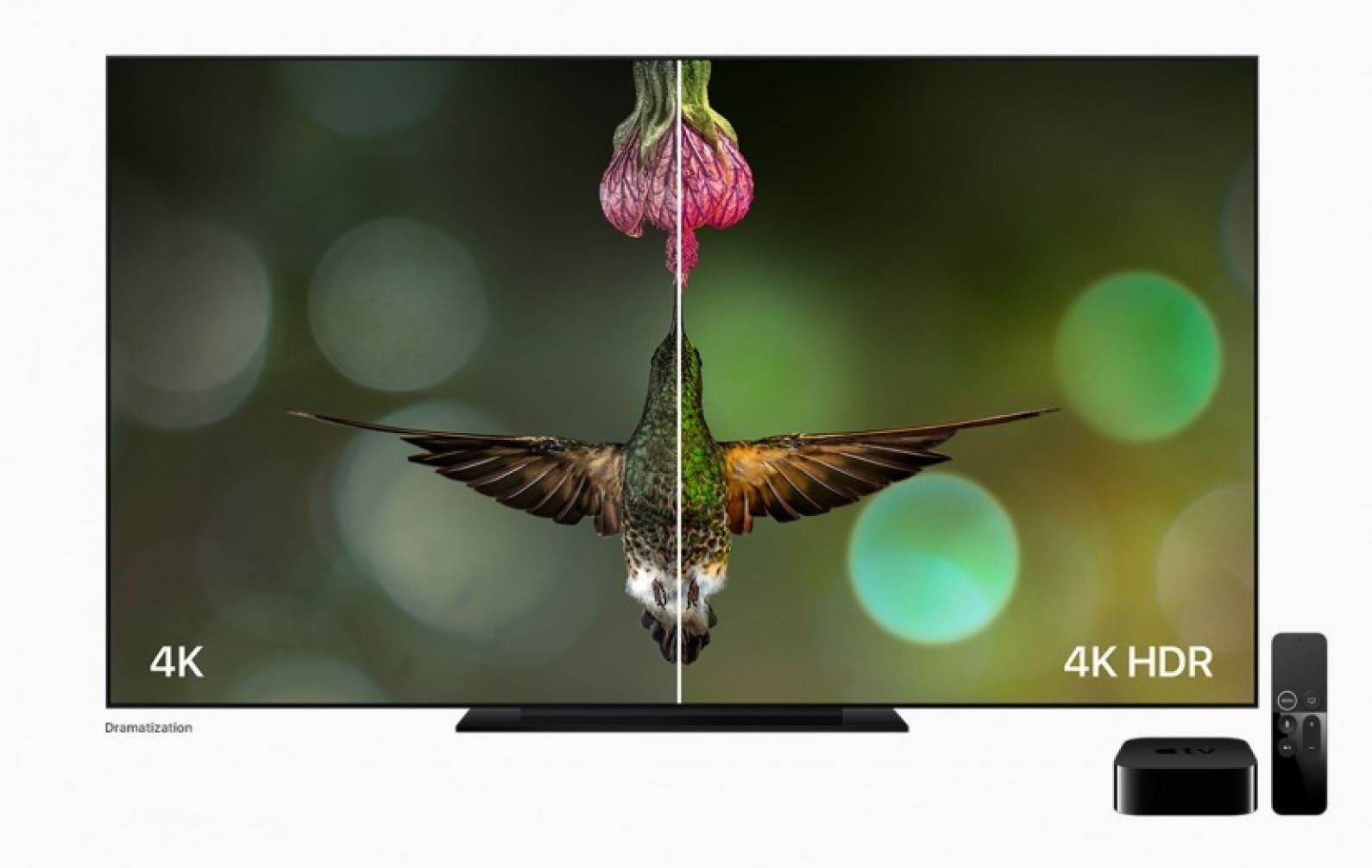 Apple TV 4K
Cost: Starting at $179
Available: Now
After two years without a refresh, Apple came out with a fourth-generation Apple TV. The biggest selling point of the new model is that it supports high dynamic range and 4K video. 4K simply means that the video can fit 4,000 pixels on a single line across the TV screen. In order to serve up these impressive specs, Apple has added an improved A10X fusion chip (the same processor Apple put in the iPad Pro).
While this is a good move for Apple in order to set its products up for the future, it's not particularly relevant for the average consumer. In order to benefit from 4K support, you'd need to own a 4K TV and seek out the limited supply of videos shot in 4K. Apple will upgrade all the iTunes movies you own to 4K for free, but the selection is still limited. This is a move from Apple that we'll gradually benefit from as 4K video and hardware become ubiquitous.