By

Hallei Halter
Sat, 02/02/2019
* This post is part of iPhone Life's Tip of the Day newsletter. Sign Up. *
I used to only watch YouTube when I wanted to do something specific, like looking up a how-to video or watching from a link someone sent me. With so many videos and not so very strict categories, I found it hard to find something I liked right off the bat when just browsing the app. But after liking some videos and subscribing to a couple channels, I began to better navigate YouTube's sea of videos. Now I can browse YouTube and enjoy videos relevant to what I like or branch out to discover new interests. 
Related: (2018) How to Download Netflix Movies & Shows to Watch Offline on iPhone or iPad
YouTube (Free)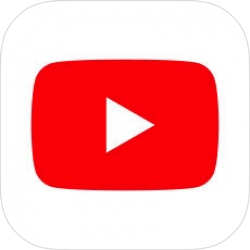 What It Is
YouTube is a popular video-hosting platform. It's estimated that 400 hours of video are uploaded every minute by over 6 million creators. That's a lot of content! There are videos for almost everything imaginable: from how-to instructions for home repair or cooking recipes to original shows and animation, plus you can also listen to music...the list goes on. The search bar will suggest the most frequently used search terms, so if I type 'how to jumpstart' it auto-suggests to "how to jumpstart car battery." The search results will show videos by most views to fewest, which in this case would hopefully mean the most helpful video for my query. YouTube can seem overwhelming since there are so many videos to choose from. It can even be annoying when you're bombarded by suggested videos that aren't interesting to you at all. But after creating an account (you can sign in with your Google account) and liking videos or subscribing to channels, the suggestions start becoming more relevant and can introduce you to similar but different content.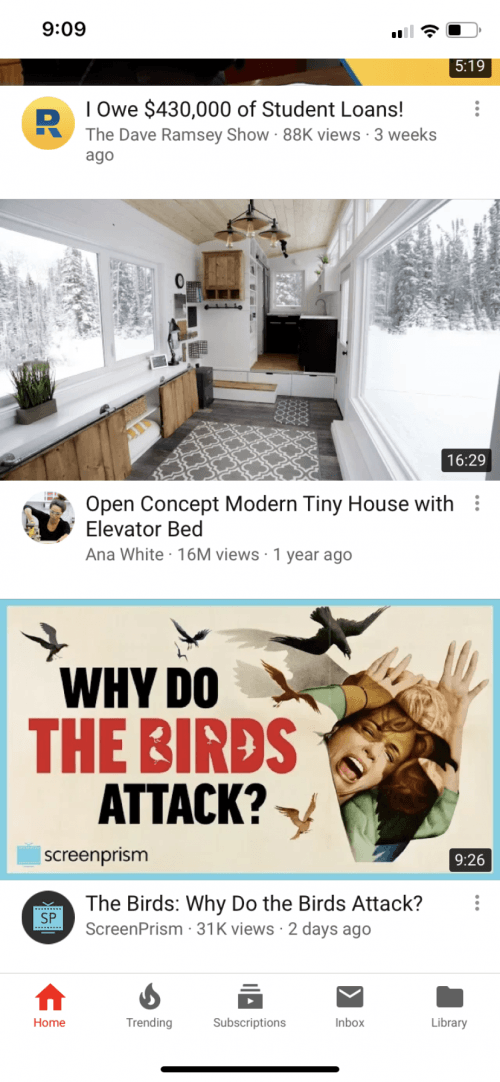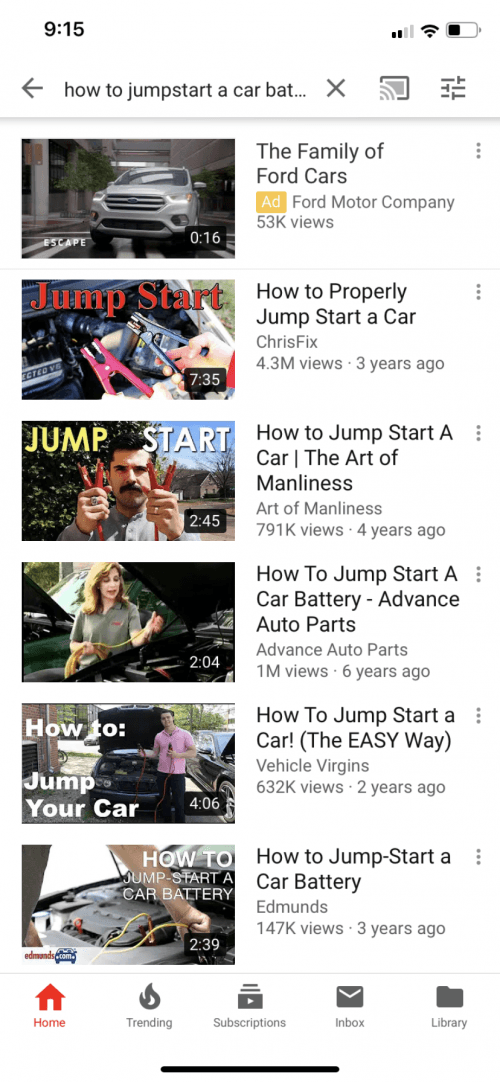 Why We Love It
When I like a video, it saves to a playlist in my library. I can also customize a playlist for myself. I have a playlist of motivational Ted Talks with a couple of cute animal videos and stand-up comedians I watch or listen to when I feel like I need a pep talk. I can also save videos to watch later, so when I have free time and want to watch something that piqued my interest earlier, it's easy to find. When I subscribe to a channel, I'll be notified when the creator posts a new video. I can adjust notifications to alerting me to every new video or receive all notifications in a digest that is sent to me at a specific time. The ability to control when and how many notifications I receive is very helpful since I subscribe to multiple channels.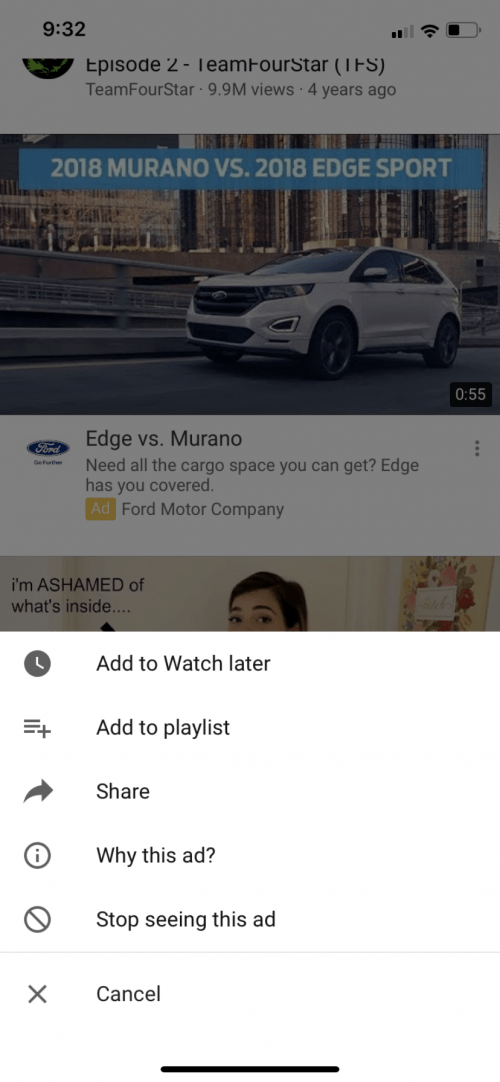 Control Your Suggested Videos for Better Experience
On your Home feed, YouTube suggests videos. Mostly they're videos you haven't watched from the same creators you've liked or subscribed to, or YouTube rolls the dice and suggests content that seems similar to what you've liked or at the very least searched for. This can be annoying, because there will be videos suggested that you definitely don't like. But if you tap the three dots next to the video's title, you can select Not Interested and the video will be removed from your feed. Tap the prompt Tell Us Why and you can select you don't like the video or that you're not interested in the creator's channel, which will remove all videos from that channel. Both options help customize your Home feed to bring you different suggestions more suited to your interests.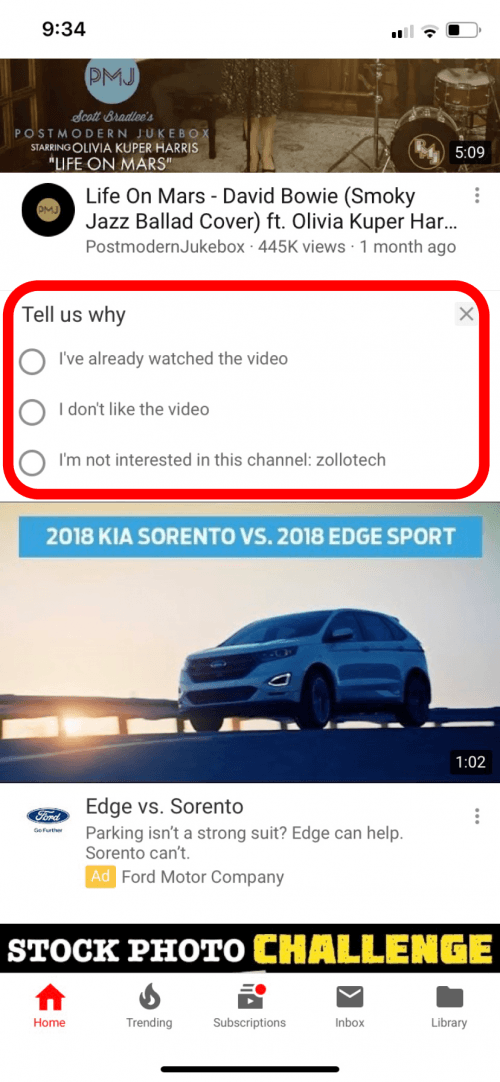 Discover Similar & New Content for Your Interests
You've liked a few videos and have a couple subscriptions, but want to branch out so you're not watching the same videos over and over. There are a few ways to do this since YouTube has a huge amount of videos and you might only like to watch or listen to certain things.
The first option is to open a video that you've liked. Tap on the little arrow next to the title for the video's information. Sometimes the creator will post links to similar videos or references used. Look further down and you'll see which category the video is posted in. Tap the category name and it opens to a topic page you can subscribe to. YouTube will now suggest videos in this topic in your Home feed. They will be the popular and most watched videos, so you'll be given a very broad range of videos to browse.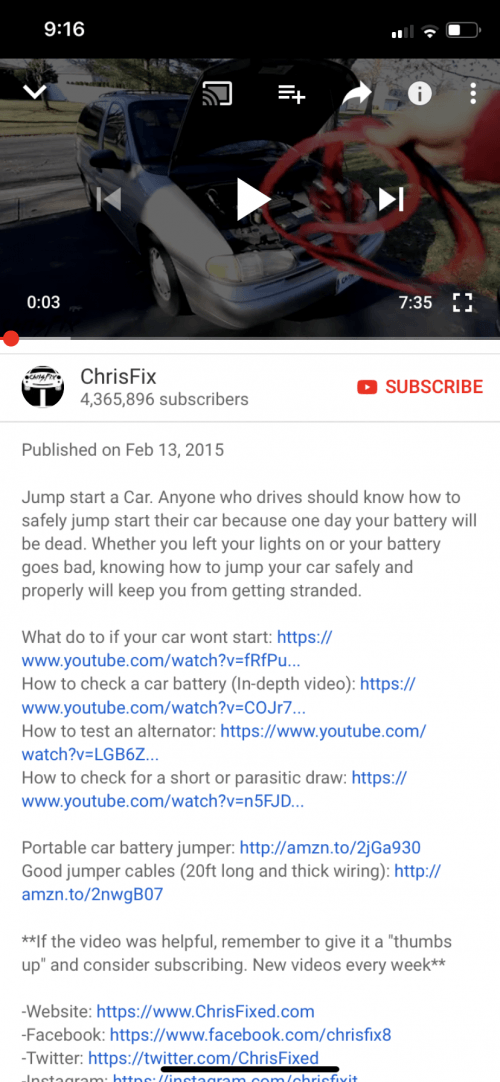 The second option is to open the Home page of a creator you like or subscribe to. Tap on Channels and they might have a list of other creators they like or have similar content to them. For example, I subscribe to Kirsten Dirksen, who interviews people who build and live in alternative housing like tiny homes. Under Channels she has Paul Elkins, who builds shelters, boats, and more. I've now branched from watching videos about tiny homes to watching a guy make a kayak out of one sheet of fluted plastic.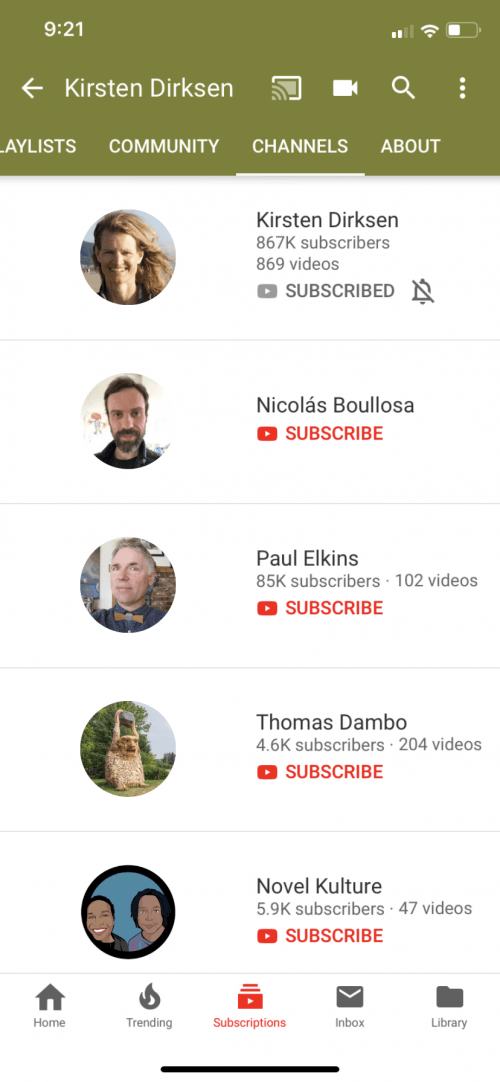 The third option also involves the Home page of a liked creator. Sometimes they won't have anything under Channels, but they will have a description of themselves under the About tab. Read the description in About and choose a few keywords that stand out. For example, Kirsten Dirksen writes that her channel's videos are about simple living, DIY, and craftsmanship. I can type these into YouTube's search and browse videos that have the keyword in the title.
YouTube is a great source for information and entertainment. New videos are posted every minute by people all over the world. Now you can browse to find just what you like and discover new things to broaden your interests!