By

Hallei Halter
Sat, 03/09/2019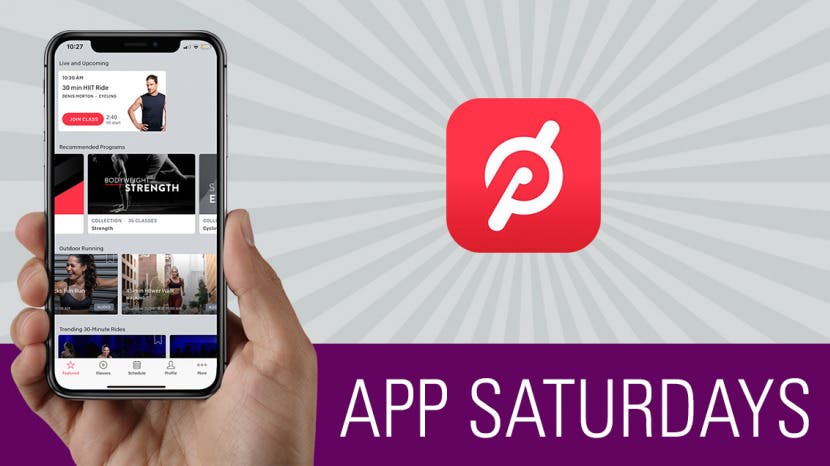 * This post is part of iPhone Life's Tip of the Day newsletter. Sign Up. *
Having trouble making it to the gym on time? Peloton Digital is an exercise app that provides workout routines for beginners or any level no matter where they are. Created by the same company that sells the Peloton bikes, you don't have to use their exercise equipment to use this app. Think of it as mobile workout classes, you can select a variety of exercise classes for one person or routines for workout partners. Every class is either live or recorded in an actual studio, so even if you're working out at home you can still feel like you're part of a group.
Related: How to Sync Fitbit (& Other Fitness Trackers) to iPhone & Apple Health App 

Discover your iPhone's hidden features
Get one daily tip each day (with screenshots and clear instructions) so you can master your iPhone in just one minute a day.
What It Is
Peloton Digital provides access to live studio workouts and a library of on-demand classes you can use in a gym or at home. Although you may associate Peleton with the indoor bike from the same brand, the app offers routines for indoor cycling, strength, yoga, and more. So not all classes require additional equipment like a bicycle. The classes are recorded in and live streamed from Peloton's NYC studios, so you can both watch the spotlighted instructors in real time or take a pre-recorded class. Being able to tune in and digitally participate in a live class, or select a recorded class, helps you work out according to your own schedule. I can never make it to classes at my local gym, but Peloton has a very clear Schedule tab I can browse when I'm at the gym. Also, for workouts at home or times when you're working out on your own, the Peloton Digital classes give the mood of still being in a class with other people. Overall, the instructors are and do a good job motivating you to reach the end of each class.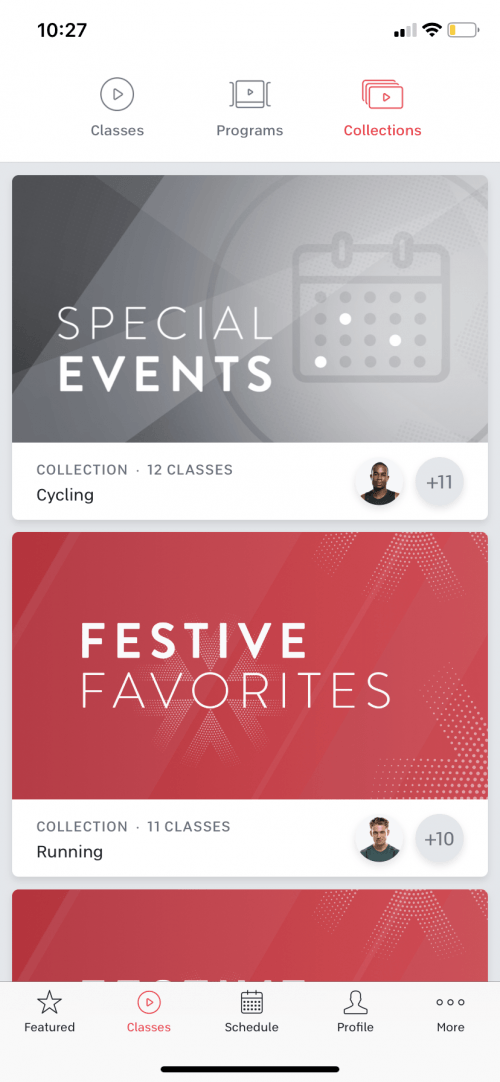 Why We Love It
I get bored at the gym! I typically go by myself; and without a specific routine burned into my brain, I'll just float in the pool for an hour. Peloton Digital gives me structure to actually exercise. I keep my attention focused on following the class I've selected and don't get self-conscious with comparing myself to other people at the gym. And I'm really zoned into the classes too because the instructors have very outgoing personalities that I can't ignore even if I tried. I dare you to try one of Robin Arzon's Live DJ Rides for cycling without feeling your mood get boosted by that woman's infectious, weapons-grade charm as your legs scream for mercy. I like having a feel for a class before jumping in and Peloton has Learn More tabs about each instructor. I can read a short bio and browse some of their recorded classes before participating in a full class. The variety of classes is very appealing too. It's not all high-energy; Peloton is also a great source for relaxing practices. If I want to unwind or have an easier day, I can just follow along with some stretches or meditations.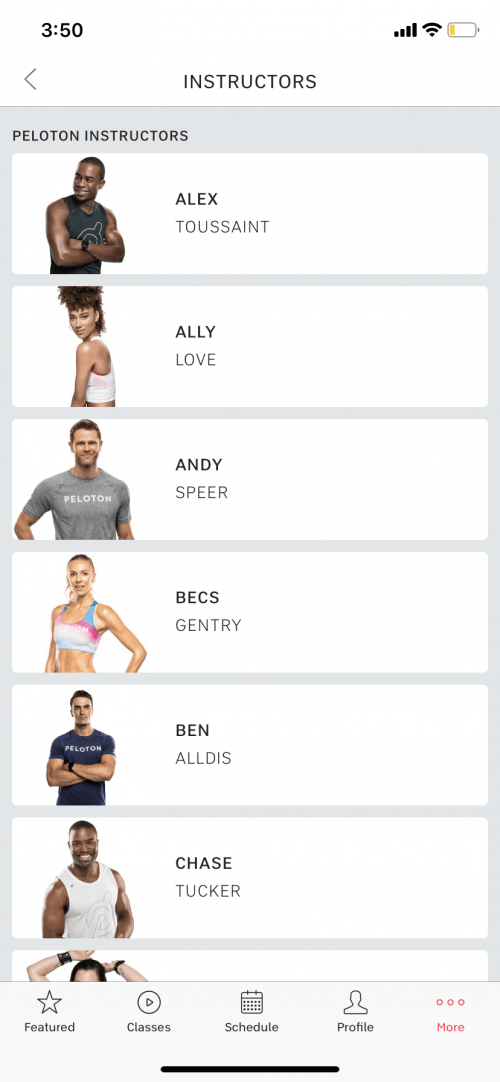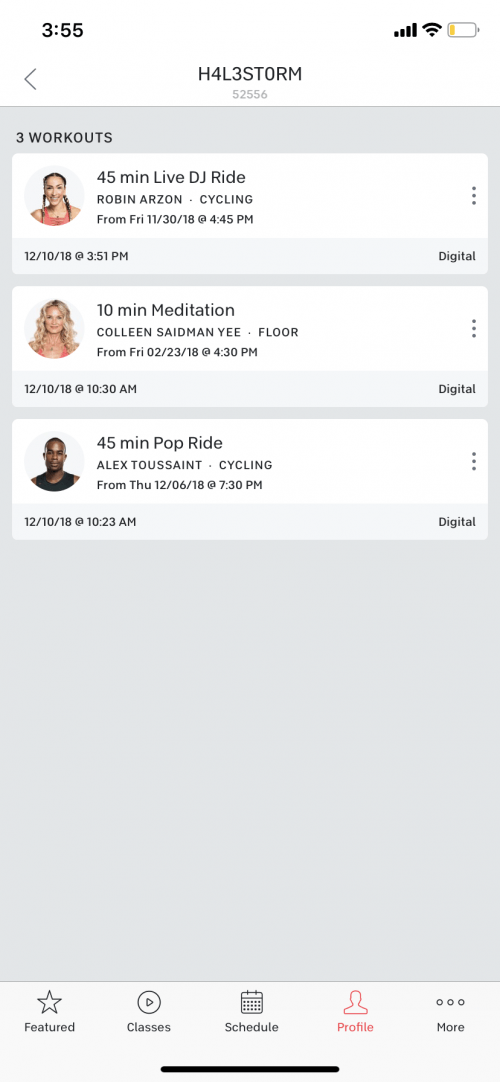 Take Studio Classes Anywhere
With Peloton Digital, I can work out in the gym, my house, outdoors...wherever! And whenever too, since I can select any of over 10,000 recorded classes. Each class time varies, so if I've only got 10 minutes for meditation or longer for running, I can choose an appropriate video without worry. I also don't have to worry about class fees, cancellation fees, or rushing to make it to the class on time since the monthly payment is a flat fee. Peloton helps me create a structured workout routine based around my schedule. I can choose to exercise with or without equipment. Having wiggle room with how I want to work out each time I use Peloton Digital keeps this from being a one-trick training app.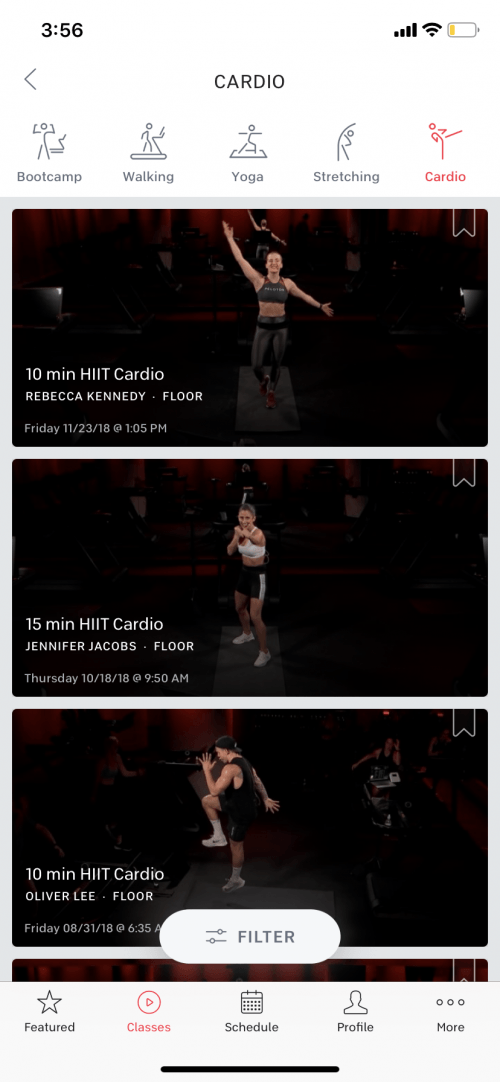 Work Out With Partners
You can use Peloton Digital with up to three devices simultaneously. What this means is you can work out with friends or a partner for motivation or just plain old competition. Add someone onto your account; or if you don't want to share streaming, find them by username and challenge each other. There are Programs available, so you and a partner can complete themed workouts such as Total Body Strength over the course of four weeks. As you complete classes, Peloton Digital also awards badges. Reach milestones like 25 Classes and Weekly Streaks. There are badges specific to working out with other members on the app, including Dynamic Duo and Squad.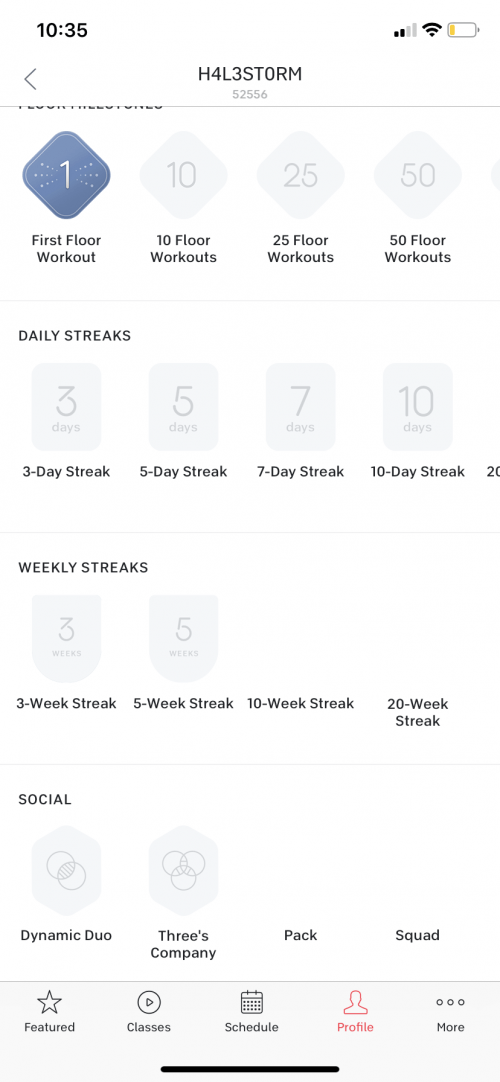 Try It For Free
Peloton Digital has a 14-day free trial that includes everything you would experience as a paid monthly subscriber. Sample as many classes as you want, get to enjoy some favorite instructors' bravado, and find what kind of workout routines you're attracted to. Peloton Digital is a great app to try, if only to figure out if you're more into high-intensity or low-intensity workouts.
Exercising can be stressful if you're trying to find the time or get frustrated about never being punctual. Peloton Digital provides the classes and structure for working out whenever, and however, you can put the effort in.