By

Hallei Halter
Sat, 04/06/2019
* This post is part of iPhone Life's Tip of the Day newsletter. Sign Up. *
Looking up your choices for "Food delivery near me" and not happy with the results? You can place a takeout order on Grubhub for restaurants (even those that don't offer delivery) and a driver will pick up your order and deliver it to your address. Grubhub orders can also be placed for pickup, but the real advantage of Grubhub is having the menus and pricing of local restaurants all on one app.  
Related: 7 Best Free Cooking Apps Every Foodie Should Try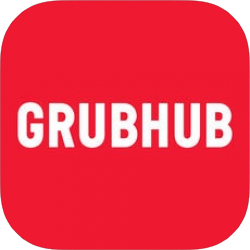 What It Is
Grubhub streamlines the ordering experience by having the menu and delivery options of multiple restaurants available on one app. Available in 1200 cities and growing, Grubhub provides the menu and prices and all you have to do is select what you want. Browse local restaurants and read their menu descriptions, reviews, and any provided photos of their food. You can create an order for pickup, or choose delivery and a Grubhub driver will bring your order from the restaurant to your door for an additional fee. You pay with your card information, Venmo, or Grubhub giftcards through the app and can tip your delivery person on the app as well.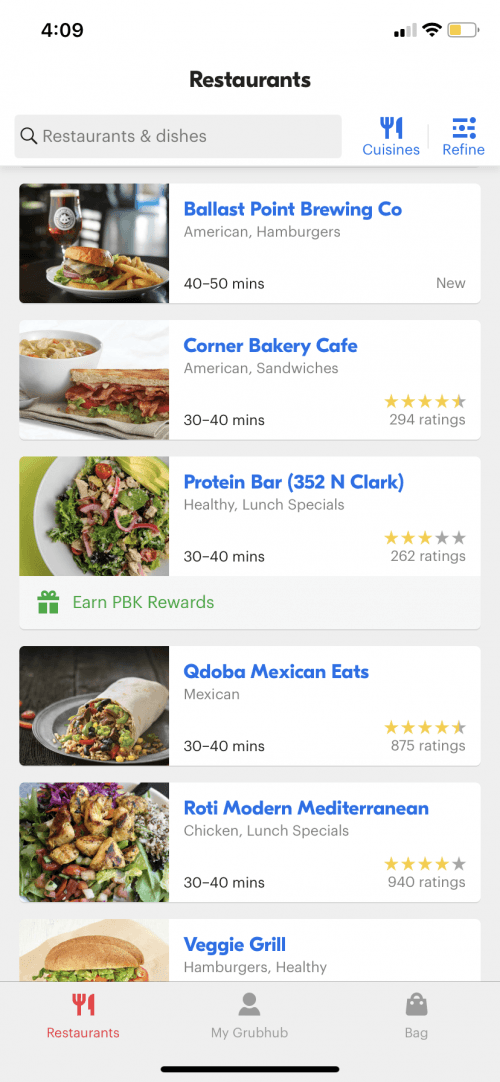 Why We Love It
Grubhub lets me see what restaurants have to offer. So, if I'm curious about a place I've never been to, I can read customer reviews and have plenty of time to think over their menu. Grubhub also resolves any tension that comes from deciding where to order from when I'm with friends or coworkers. Why get stuck on ordering from just one place when Grubhub makes it easy to order from multiple places without any phone calls? I can order tacos for myself, another order of burgers from a different place for someone else, and track the orders all on the app if that option's available. Grubhub also allows for scheduling future orders for delivery or pickup up to four days in advance. So at the end of a business trip, our very own CEO, David Averbach, would have no problem picking up an order from Firecakes Donuts in Chicago, Illinois to bring back to the office.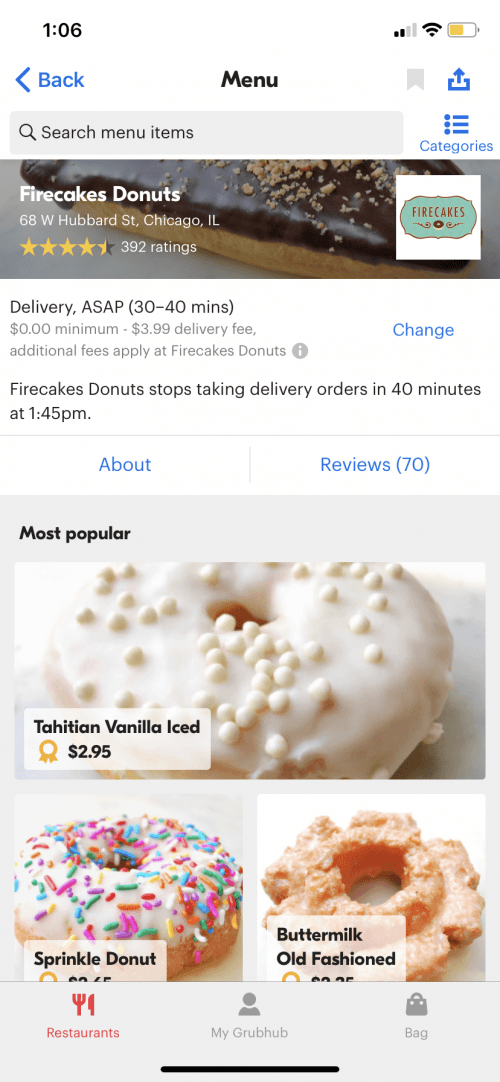 Narrow Down Your Search 
Combat the dread of "What do you want to eat?" with Grubhub's categories and search filters. I can search Lunch Specials or look up Mediterranean restaurants that I'm willing to splurge on for a nice dinner. I can also view my past orders, which helps when I'm craving a dish from a restaurant I can't remember the name of.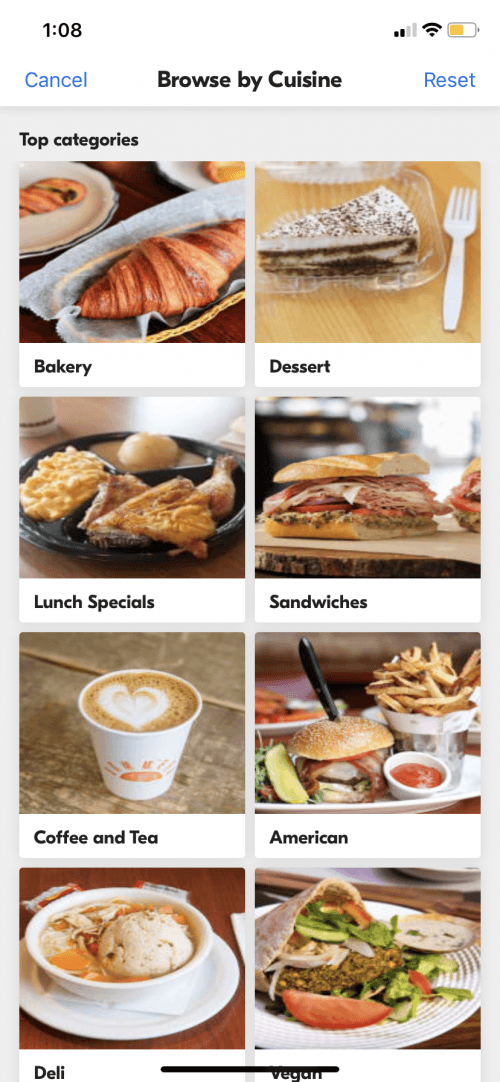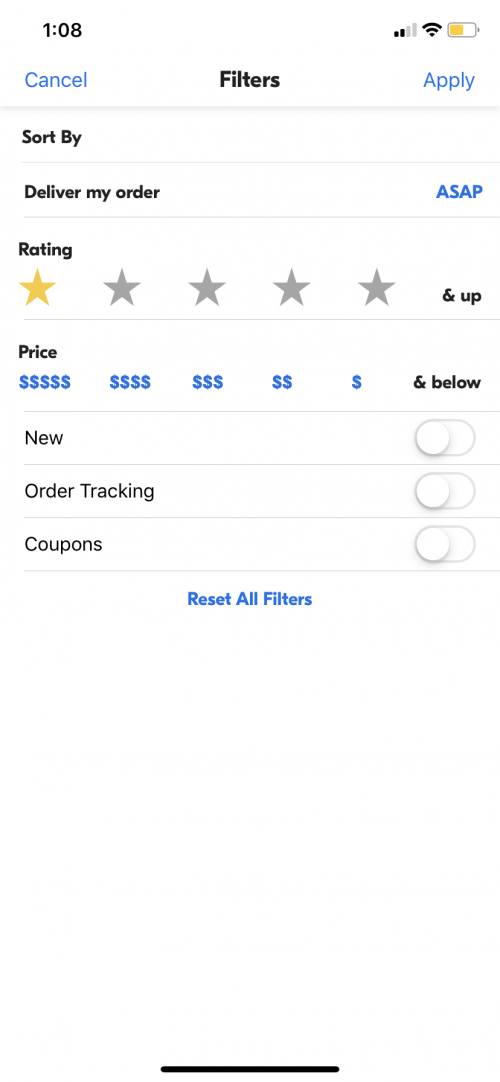 Promos & Discounts
Grubhub releases promo codes (which you can find online or may receive in an email) when you order through the app, typically for deliveries. Individual restaurants may also have their own discount offers. It's common to see percentage or dollar-off codes for reaching a certain amount, or free delivery for your first order. Just enter the code on the payment page and you're good to save money and enjoy your meal!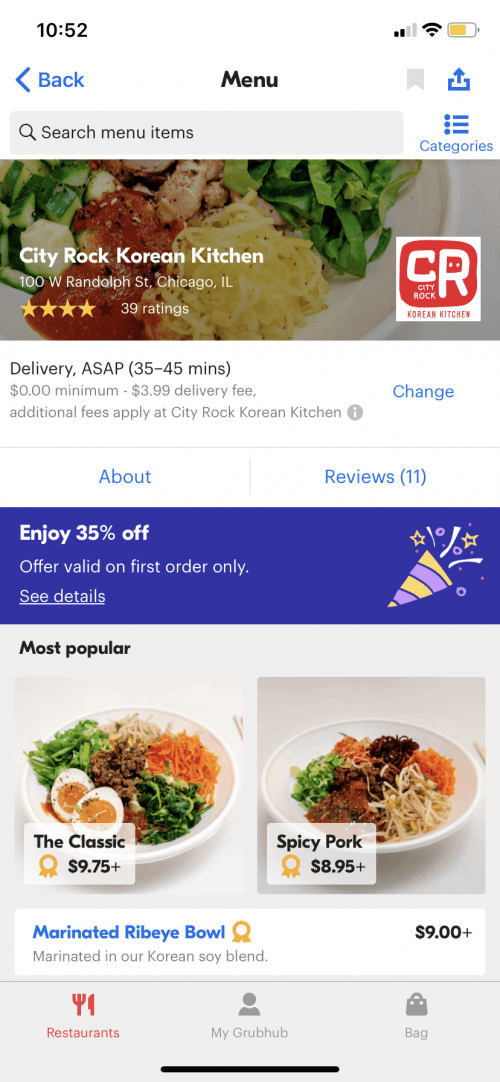 I prefer ordering online instead of phone calls, and Grubhub makes it easy for me to order what I want without having to place a call. I like having the option to pick up an order myself or have a Grubhub driver deliver it to me, especially from restaurants that don't offer delivery themselves. To save time and see what my options are, I just open Grubhub.