What is Apple Pay? How does Apple Pay work? We'll discuss the benefits of Apple Pay and answer common questions about your Apple Wallet.
By

Erin MacPherson
Updated 05/03/2021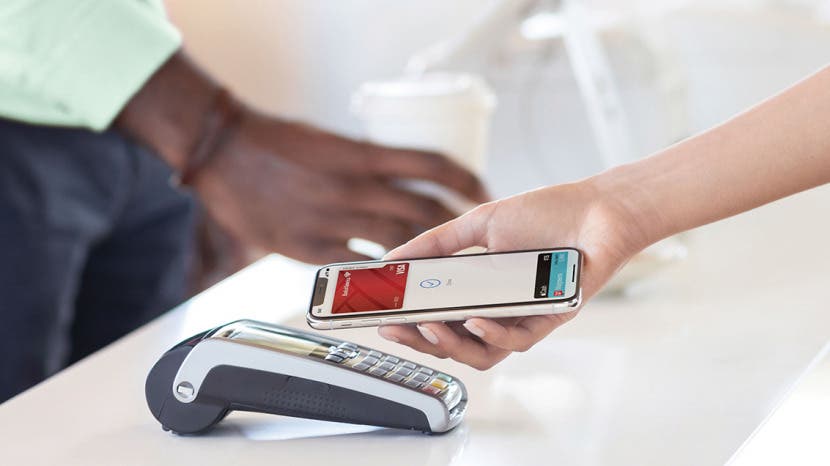 Should you use Apple Pay? Security concerns and a general distrust for all things related to digital payments made me extremely hesitant to use Apple's proprietary payment service. However, a chilly October day when I was stuck in another city without my wallet forced me to learn how to use Apple Pay. Now I'm sold.
Related: How to Set Up Apple Pay on Your iPhone
Jump To: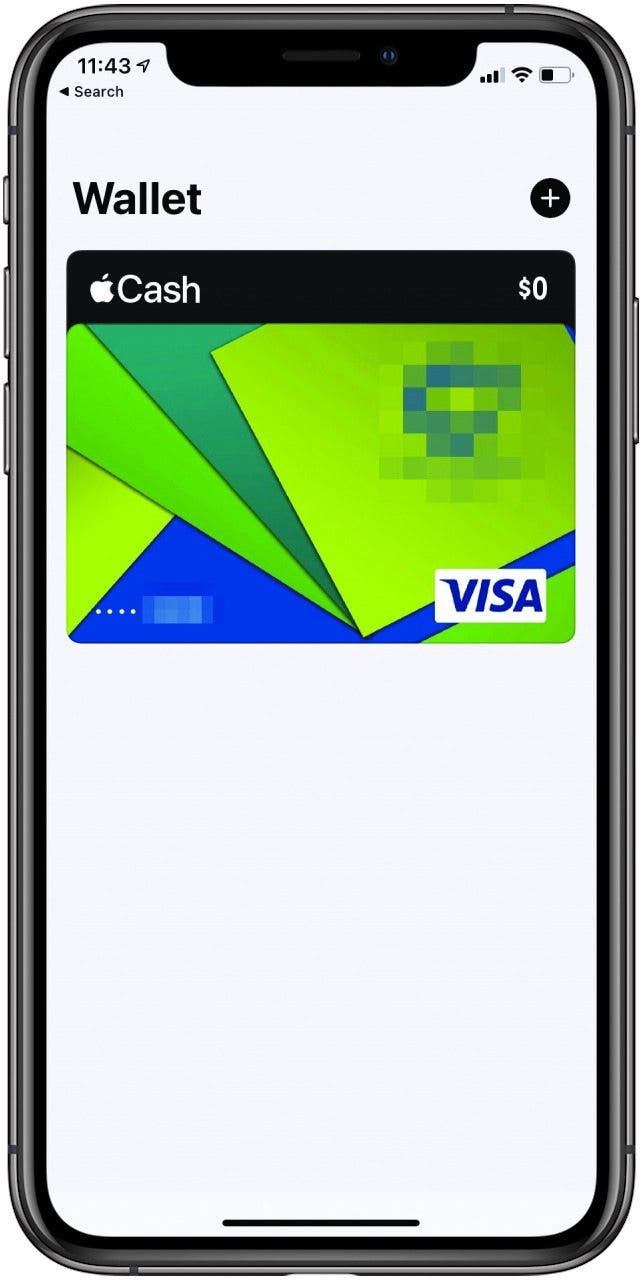 1. Apple Pay Security Is Top Notch
Is Apple Pay safe? If you're not yet excited about Apple Pay because you're nervous about security, you're not alone. Apple's security is top of the line, but that doesn't shield Apple Pay from the scrutiny of tech and finance experts worldwide. Those experts have given resounding approval, labeling Apple Pay a clear leader in the secure payment field.
In fact, both Bankrate and Investopedia note that Apple Pay employs even more security features than credit cards do, and since it's entirely digital, there's no possibility of those sneaky "skimmers" stealing your information when you insert your credit or debit card into a traditional card reader. The technology Apple uses to protect you from fraud is advanced and well executed. Put simply, none of your credit card data is stored or shared via your device—Apple Pay uses a random number (a.k.a. token) instead, which keeps transactions from being traceable to your personal card information. In fact, Apple doesn't store or have access to your card information or transaction history either, so you're the only one who can see that data.
Even apps are integrating Apple Pay. The other day I ordered lunch from the Subway app on my iPhone, and because I had Apple Pay, I was able to avoid typing card information into the app. Instead, Apple Pay confirmed it was me via two-factor authentication, and I skipped the risk of trusting a third-party app with my card number, expiration date, and security code. 
For more information on your Apple Wallet app, consider signing up for our free Tip of the Day.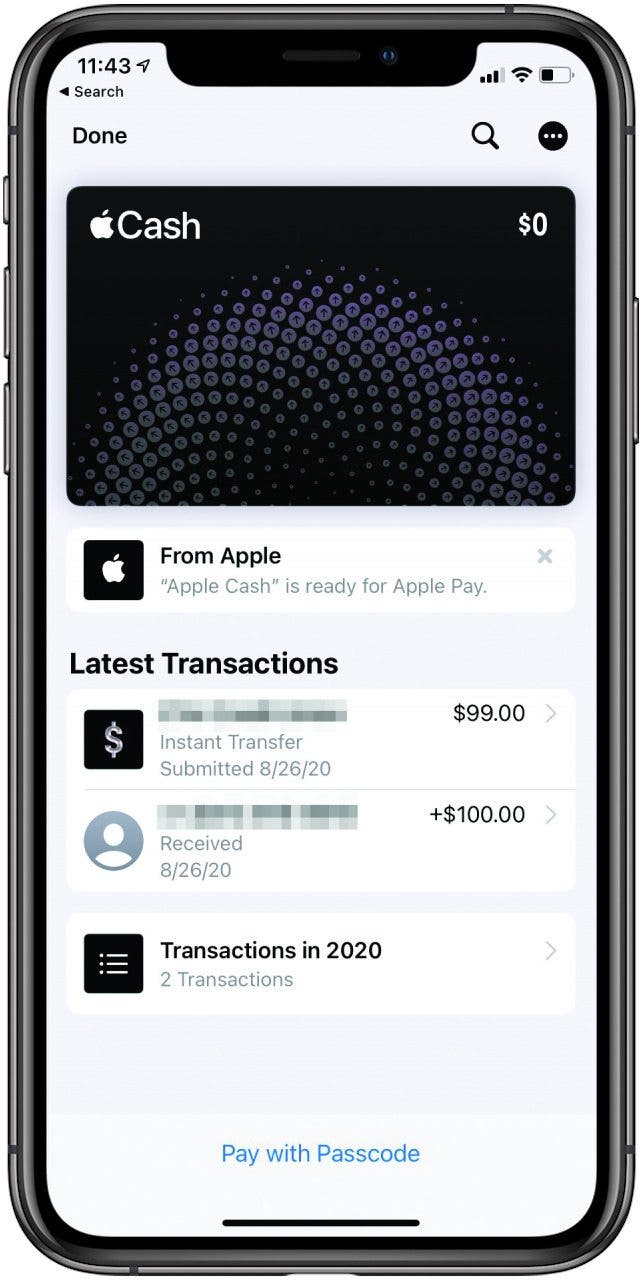 2. Can Apple Wallet Replace My Regular Wallet?
Picture this: you're out of town, you go to a gas station, you reach into your pocket or purse for your wallet, and it's not there. Just the thought gives me that unpleasant butterfly feeling in the pit of my stomach. When I was without my wallet in another city, my son and I got by for an entire day of meals, gas station visits, and other necessary purchases using only my iPhone 11 because I'd had the forethought to set up Apple Pay for just such an emergency. Risks of driving without your driver's license aside (sorry folks, Apple Wallet can't yet hold your ID cards), when you're in this situation, nothing feels better than that sigh of relief you utter when you realize your iPhone can do the paying for you.

3. Apple Pay Allows for Contactless Payment
Let's face it: contact-free payments are here to stay. Even as we move out of the most dangerous parts of the COVID-19 pandemic, most people gained a stronger sense of awareness surrounding germs and high-touch activities. With Apple Pay, payments are a matter of just a couple of quick purchase-confirmation steps for security, often without ever having to open your wallet, sign a dirty point-of-sale screen, or enter your PIN on a pad that's seen hundreds of grimy fingers. Just the act of bringing your iPhone or Apple Watch close to a compatible payment reader is usually enough.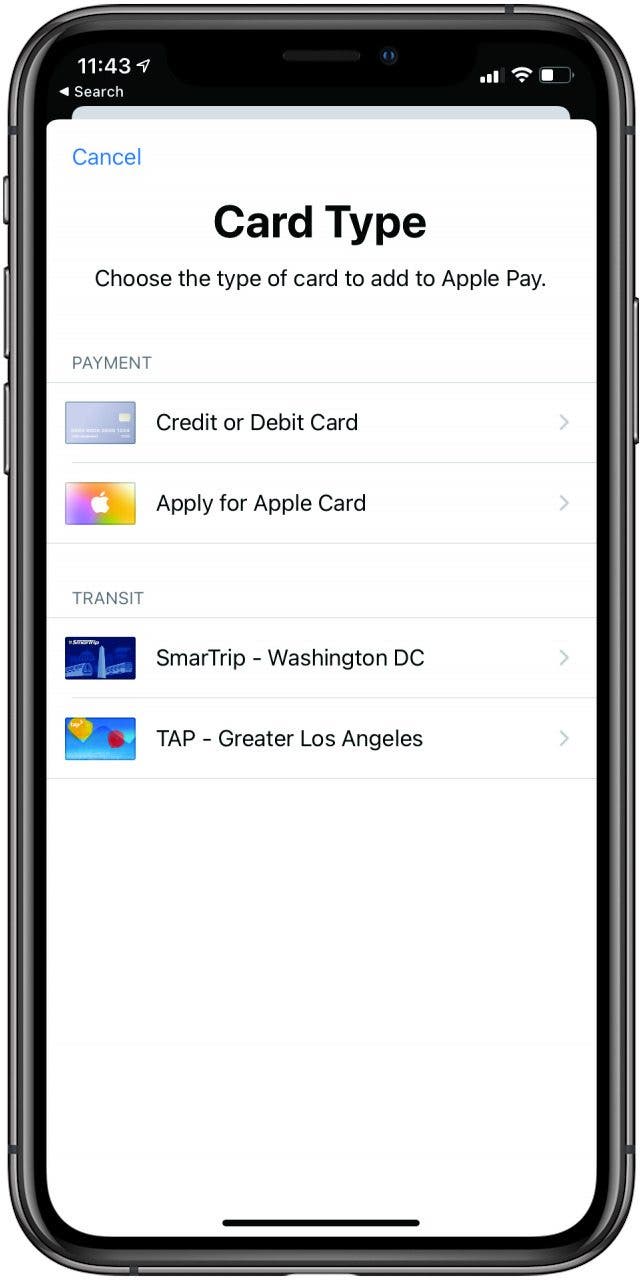 4. Is Apple Pay Better Than PayPal or Venmo?
Why should you use Apple Pay if you already use PayPal or Venmo? Honestly, since its release in October 2014, the developments Apple has made to its payment service have put it into a class all its own. Add to that the fact that an ever-increasing number of vendors are now on board with accepting Apple Pay, and Apple's service is a clear winner.
Setting up the service for the first time is intuitive in a way that's classic to Apple. It interfaces flawlessly with all of the stored information in your Apple Wallet to access your payment methods and more. Apple Pay is compatible with the iPhone, iPad, Apple Watch, and Mac. As long as each of your compatible Apple devices has access to the same Apple Pay account (also a very simple process, often part of the initial device setup), you can make payments on any of them without a hitch. My favorite part: I don't have to log in to an extra app every time I want to pay for something. Users of Apple Pay can employ Touch ID or Face ID to make this process even faster.
5. Apple Pay Is Easy to Use
If you're curious about how to pay with apple pay, you're in the right place! Some of Apple Pay's coolest benefits aren't talked about as much but are certainly worth mentioning. You know those things you never knew existed, but once you have them, you can't do without them? For me, being able to text my sister cash to pay her back when she buys my coffee is one of those. If I'm texting another Apple user with Apple Pay enabled, all I have to do is tap the Apple Pay icon and enter an amount to pay her or request from her if it was my turn to pick up our coffees! It is extremely simple to set up Apple Pay, and makes requesting and receiving cash a breeze. For those of you who use rewards or loyalty cards, Apple Pay wins the day again. How many times have you forgotten to use your rewards card on a purchase? You can set things up so that your loyalty card is suggested at checkout, avoiding the hassle of having to remember. Apple Pay supports a wide variety of these loyalty and rewards cards, so chances are your most-used cards will be available too.
Do you have an Apple Watch? You can use Apple Pay on it in much the same way (and you don't even need to be in range of your iPhone!). Last but not least, Apple Pay works for public transit as well! That means you have even fewer cards to keep track of, which is especially nice when boarding or leaving public transit with your hands full.
The Bottom Line on Apple Pay
The iPhone Apple Pay app has blossomed into a widely accepted payment method, and I foresee it only growing in popularity. If you've been hesitant to use Apple Pay like I was, consider giving it a chance. You'll likely end up loving it.