By

Dig Om
Wed, 06/27/2018

These days we have a plethora of options when it comes to finding a Qi wireless charger that best suits our needs. While these convenient charging pads have many similarities, no two are the same. In fact, one of the biggest differences I find between charging pads, aside from obvious variances in style and appearance, would have to be the charging wattage that they deliver and therefore how fast they charge. In my testing I found that all of these Qi chargers work well even with iPhones in rugged protective cases.
Related: Best iPhone X Cases (2018): Waterproof, Drop-Proof & Shatterproof!
The following roundup features some of the most popular Qi chargers currently on the market. If you feel I missed one of your favorites, please mention it in the comments section below.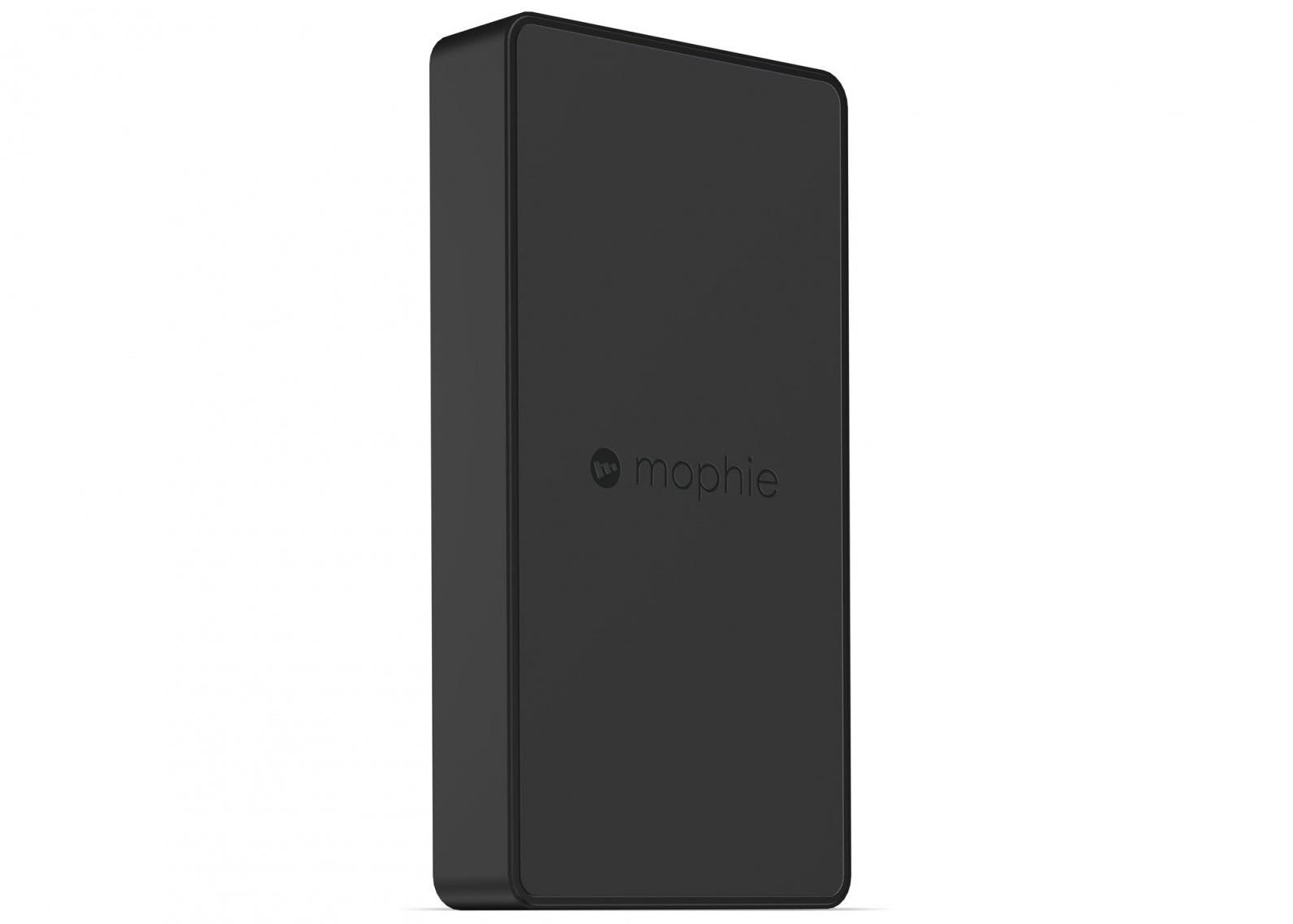 The Powerstation is the way to go if you are looking for Qi wireless charging on the go. This 10,000mAh portable backup battery has built-in wireless charging capabilities, along with a USB port allowing you to power up any non-Qi enabled devices, including your iPad. And best of all, it need not be plugged in while charging your devices. Conveniently, the Powerstation Qi charger can provide your smartphone with an extra 48 hours of battery. It comes with a heavy-duty USB charging cable and a wall adapter.
Ideal for office, car, kitchen, and bedroom, the MagicMount Charge works well just about anywhere you can imagine attaching your iPhone for both charging and using simultaneously. It can deliver 15 watts of fast charging power and includes two mounting options, the Stick Grip suction stand or an adhesive mounting base, allowing you maximum versatility in terms of where you choose to attach the MagicMount Charge. The Qi charging stand also includes both AC and DC adapters.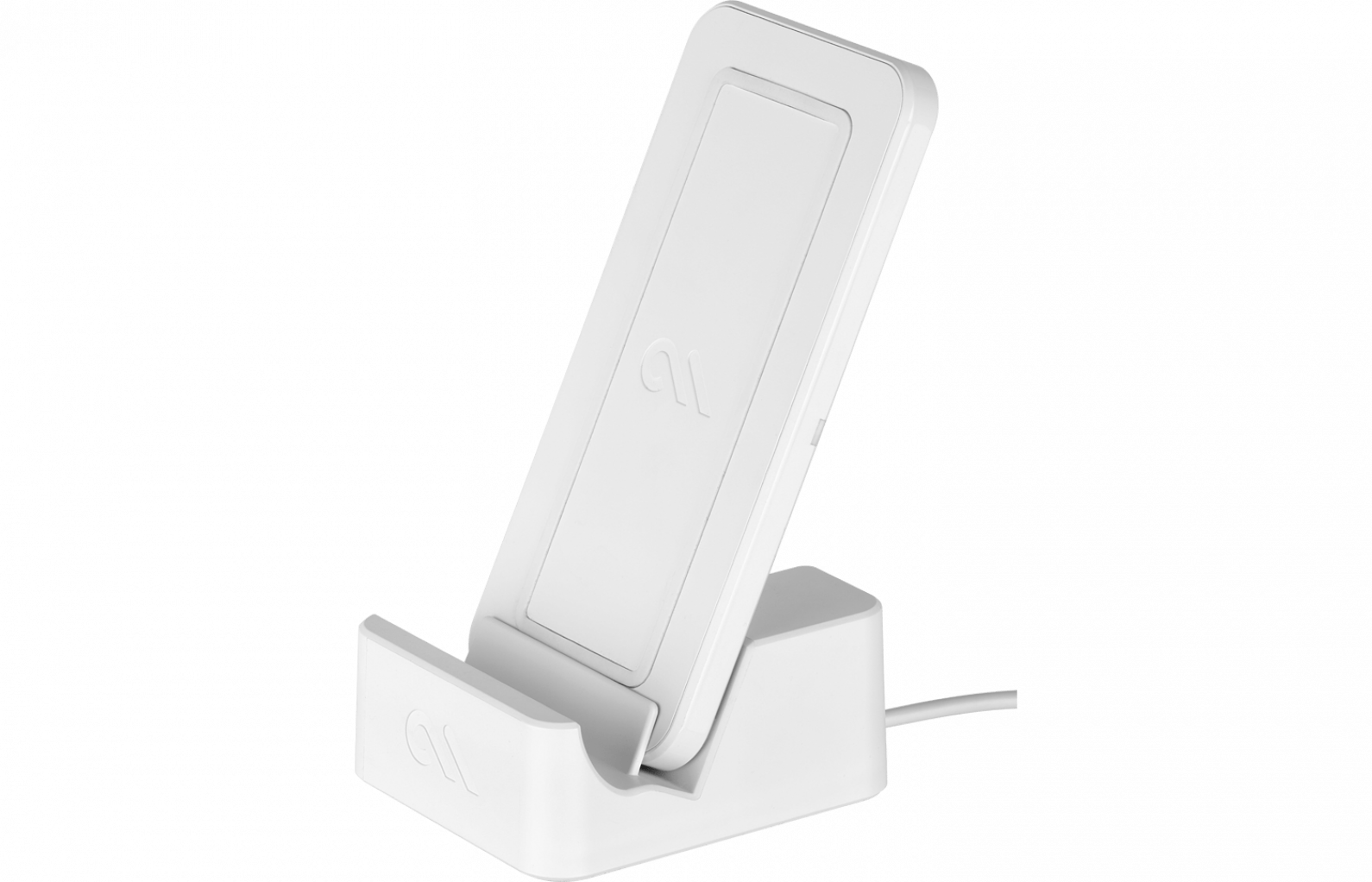 I very much appreciate the design of the Power Pad. The way it can double as an iPhone stand (either in landscape or portrait modes) is super convenient, allowing you to use it in a variety of situation and locations. With 7.5 watts of charging power, the Power Pad supports Apple's fast charging and it also produces a gentle chime to notify you when it's connected to your smartphone. The Power Pad has a slip-resistant surface and includes a charging cable and wall adapter.

The Griffin PowerBlock has a square shape with a soft, gray, felt pad surface; which not only helps your iPhone stay in place, it keeps your iPhone from collecting any fine scratches while you repeatedly moveyour device on and off of the Qi charging pad surface. The PowerBlock lights up while charging and delivers 15 watts of fast charging power to your iPhone

The Ghost Qi charger is a thin, rectangular charging pad that lights up with a soft neon blue LED light when connected to your iPhone. 80 percent of the surface area of the Ghost has a grippy, non-slip rubber surface and the other 20 percent is smooth, shiny plastic. With 15 watts of charging power, the Ghost will give your device a fast charge and have you back in action with a fully charged phone in no time flat.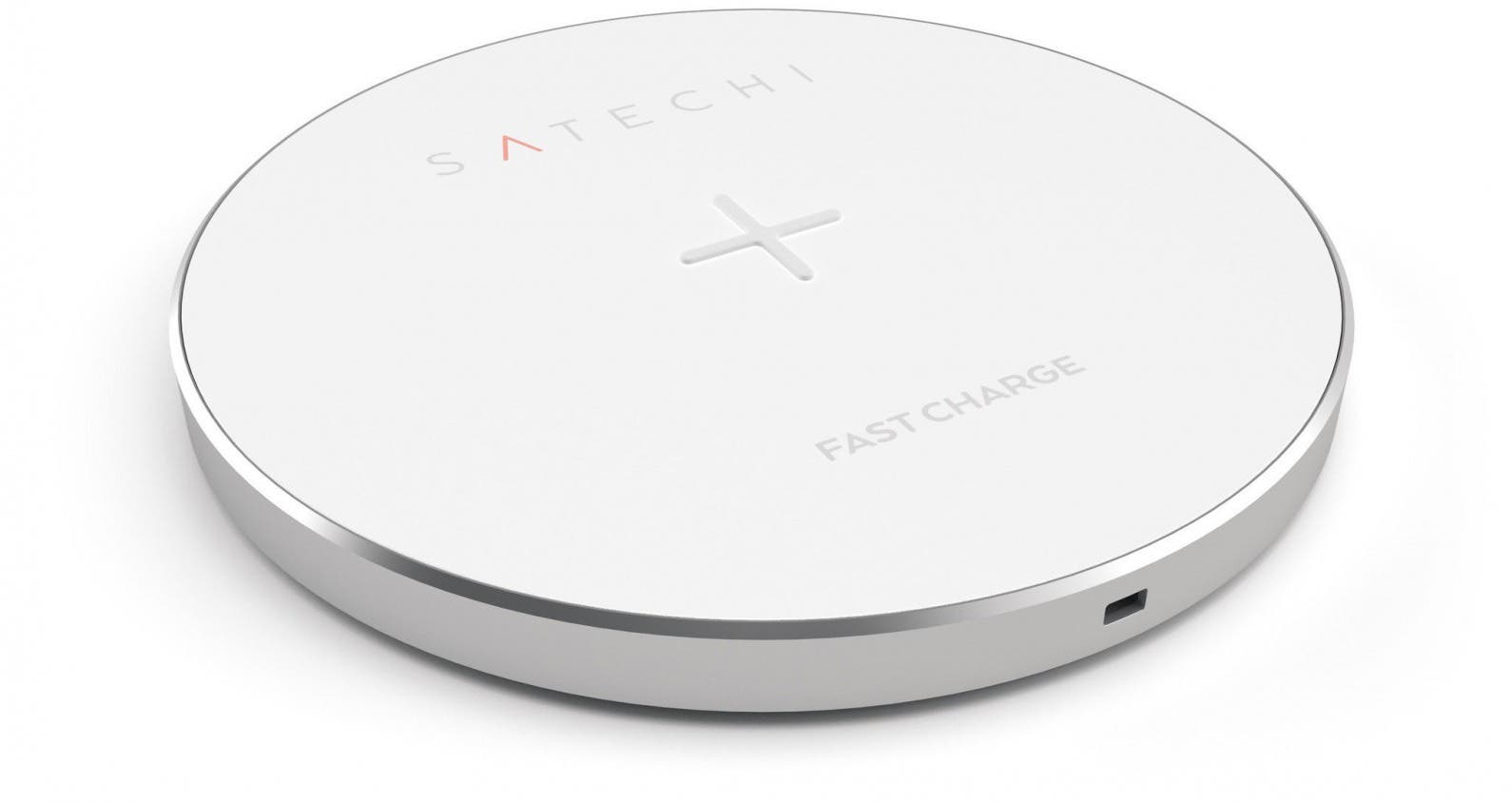 The Satechi aluminum Qi charger has a sleek and shiny polished top surface with burnished aluminum sides, which combine to give it quite a stylish look. This circular, disk-shaped Qi charger also delivers a fast charge to your iPhone; and it is available is a wide range of colors that are directly complimentary to the colors of the iPhone, which really gives this charger the unique appearance of being part of your iPhone family of accessories.
The BlitzWolf is the least expensive charger in this feature. Just shy of $16.00, this is the perfect solution for anyone looking not just for a primary Qi charger, but also for those in need of a secondary charger. This inconspicuous charging pad sports a smooth, highly polished look and delivers 5 watts of charging capability.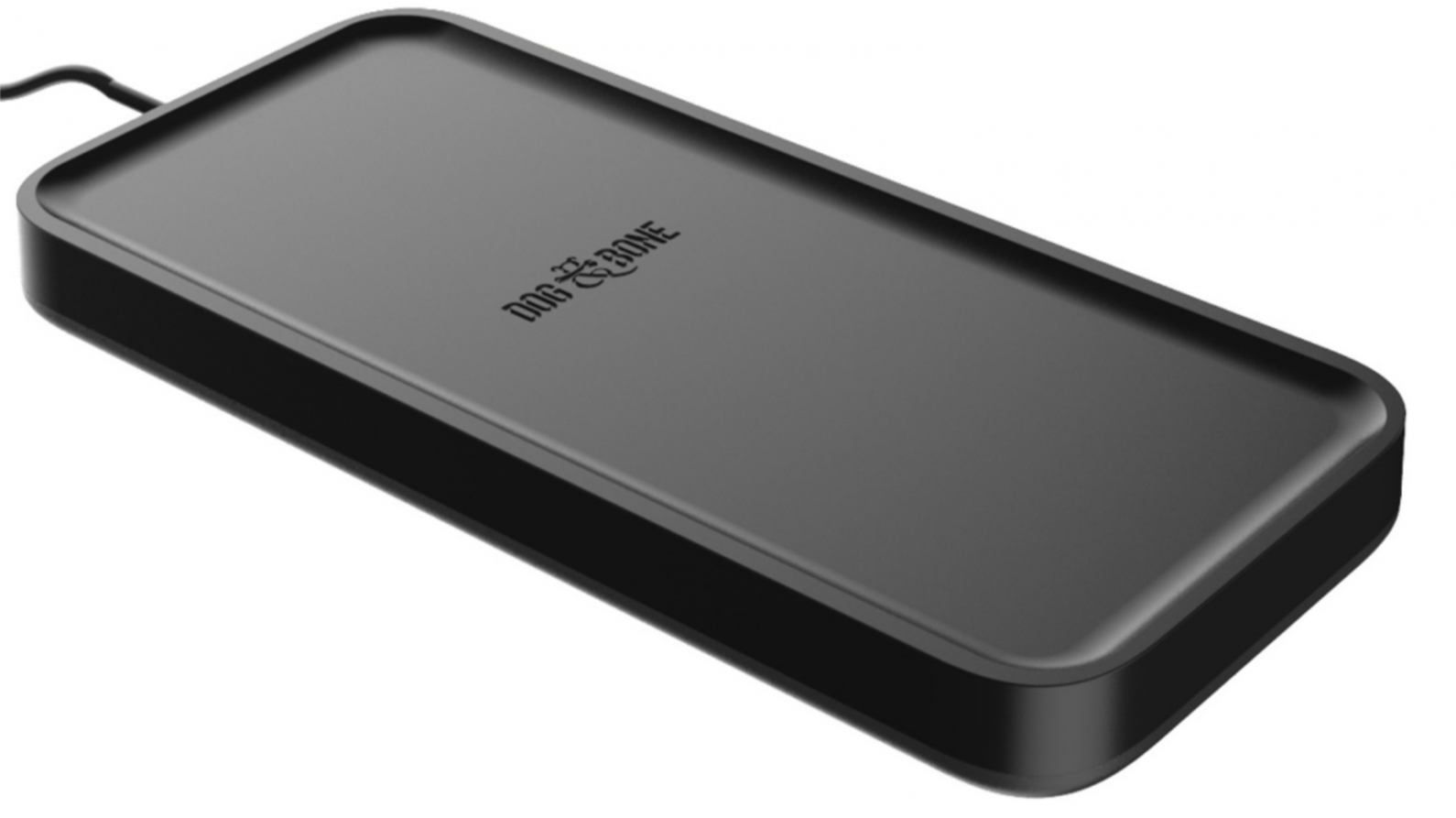 The Backbone wireless charger pushes 7.5 watts of charging power to your iPhone allowing for wireless Fast Charging. The Backbone is rectangular in shape with a slight dip in its surface. I wasn't sure if the dip was purely aesthetic or if it serves a function of helping to keep smaller iPhones in place while charging, but my initial fear that the dip, and thus, the slight gap between charging pad and iPhone, would impact its charging effectiveness was allayed when it was able to effectively charge my larger iPhone 8 Plus in a heavy-duty case.

This petite charging disk has a minimalist, low-key appearance and a non-slip surface to help your iPhone stay put when charging. The Charge Stream Pad provides 10 watts of charging power for rapid charging, and the Qi charger comes with Mophie's sleek and durable power cable and wall adapter.