By

Conner Carey
Fri, 03/24/2017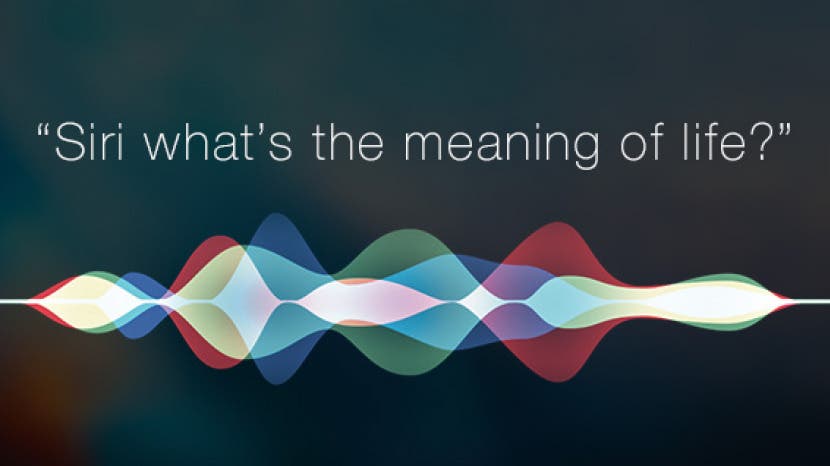 As Siri gets smarter, Siri is becoming increasingly helpful. For instance; no matter where in the world you are, you can ask Siri to call the emergency number from where you live and the AI will dial the local emergency number instead. (That's why you should ignore the people who try to trick you into saying, "Hey Siri, 108." 108 is the emergency services number in India. Saying 108 to Siri is the same as asking the digital assistant to dial 911 or 999 or whatever your local equivelant is.) In addition to being smarter and more helpful with each update, Siri has plenty of witty responses for all kinds of occasions. You can ask Siri to tell you a story, give you a customized daily update, and around Halloween, Siri can give you some very clever costume ideas, including bending time and space to avoid dressing up at all. The AI is witty and has grown increasingly sassy, but how philosophical is Siri? I decided to ask Siri, "what is the meaning life?" Her answers are surprisingly accurate at times and downright hilarious at others.
Related: Siri Tips & Tricks: 21 Useful Things You Can Ask Siri

Discover your iPhone's hidden features
Get one daily tip each day (with screenshots and clear instructions) so you can master your iPhone in just one minute a day.
"Hey Siri, what's the meaning of life?"
There's an App for That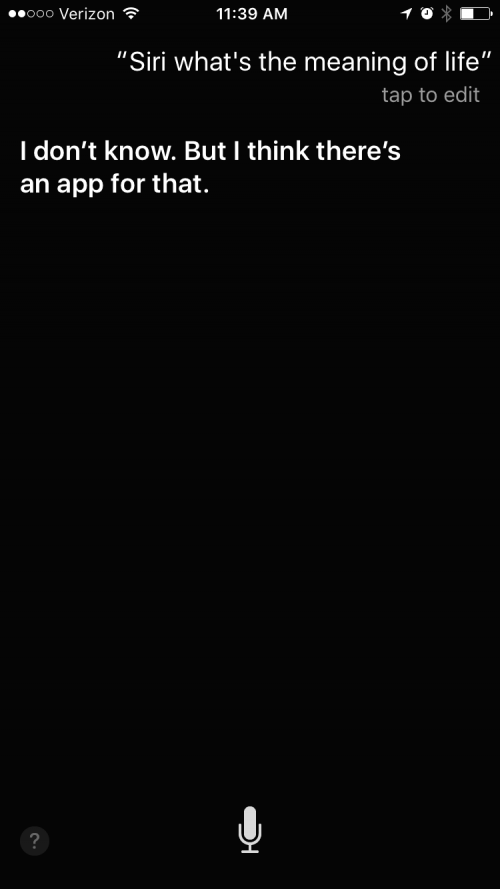 Of course there is Siri, there's a dang app for everything. 
Shots Fired
I can feel the heat from those burns Siri.
Siri Knows Her Philosophy...
Yeah, no thanks. I'm not that in to Nihilism; I'll pass. 
...And makes terrible puns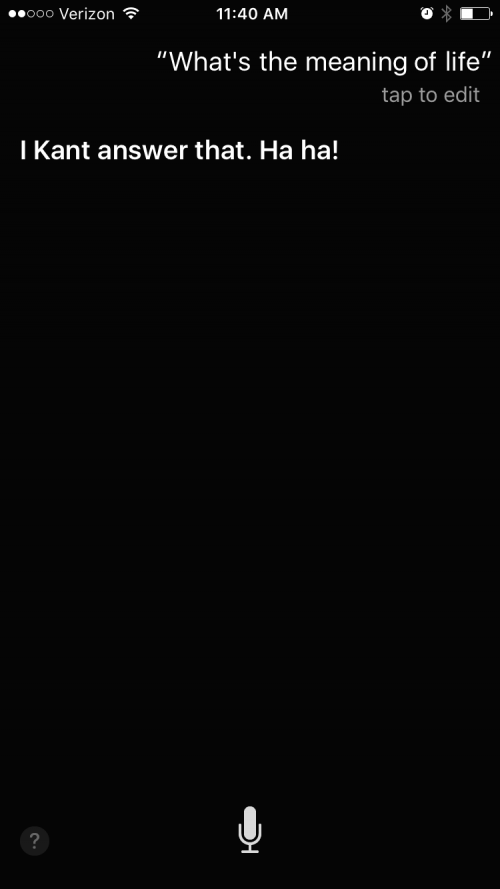 *crickets*
Accurate
Now you're speaking my language Siri. 
Siri is Life...
Or not.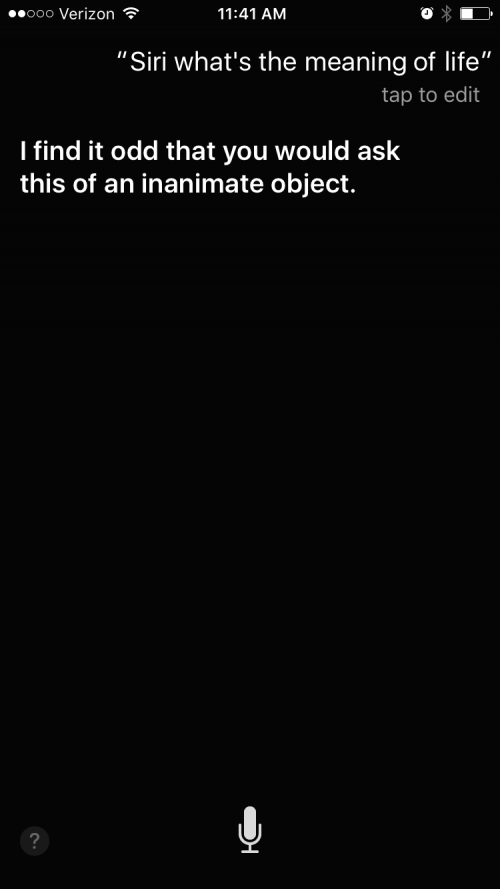 Classic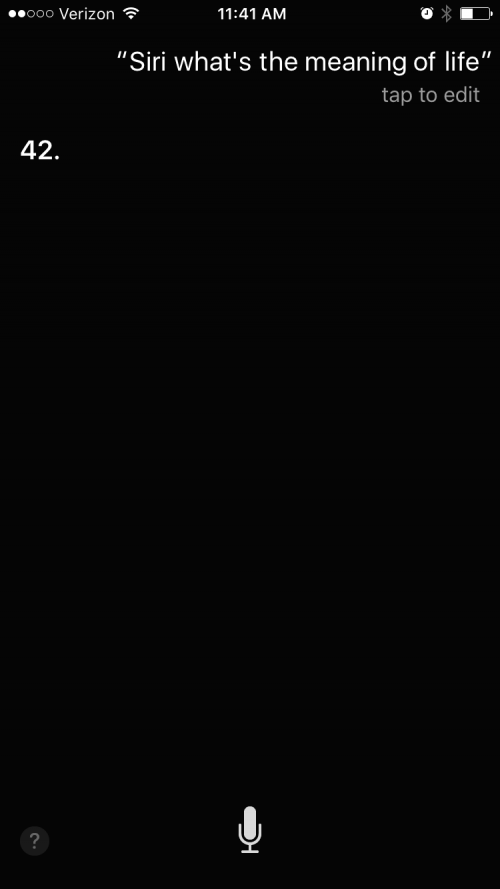 Clearly Siri's been reading Hitchhikers Guide to the Galaxy.
The General Consensus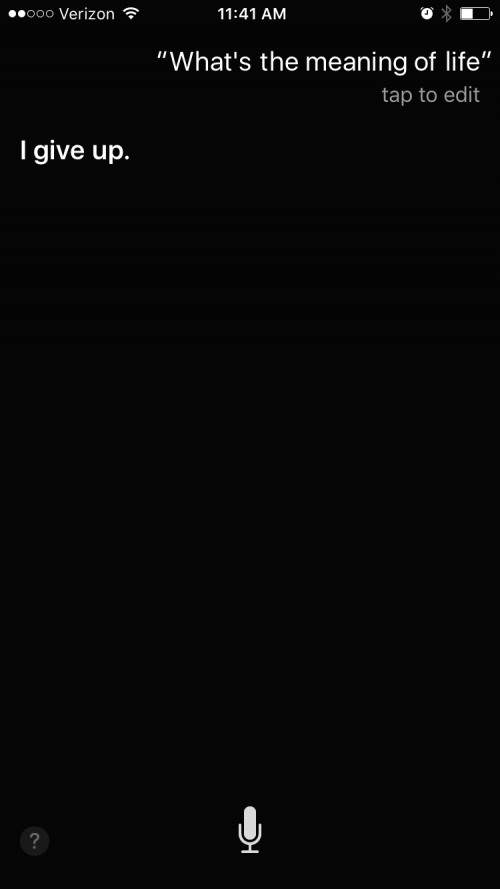 Me too Siri, me too. 
What answers to life's big questions has Siri given you? What should we ask next?