By

Abbey Dufoe
Tue, 02/02/2016
* This post is part of iPhone Life's Tip of the Day newsletter. Sign Up. *
iPhone reminders are an easy way to keep your life on schedule. You can set them via the Reminders app or simply tell Siri when and what you need to be reminded of. However, I don't use the reminders app very often; therefore, it's buried in a folder on my third Home Screen and is annoying to access. But, did you know that you don't have to unlock your phone to mark a reminder as complete? You can even Snooze the reminder from Lock Screen as though it were any other alarm. Once you've set a reminder in the native app, the reminder will be set to go off. Here's how to mark it complete from Lock Screen. 
When a reminder appears on your Lock Screen, swipe left to display the options. You'll see Mark as Complete, Snooze, and an X.
  
Snooze brings the reminder back later; Mark as Complete does as it says. "X" removes the notification from your lockscreen, but does not complete it.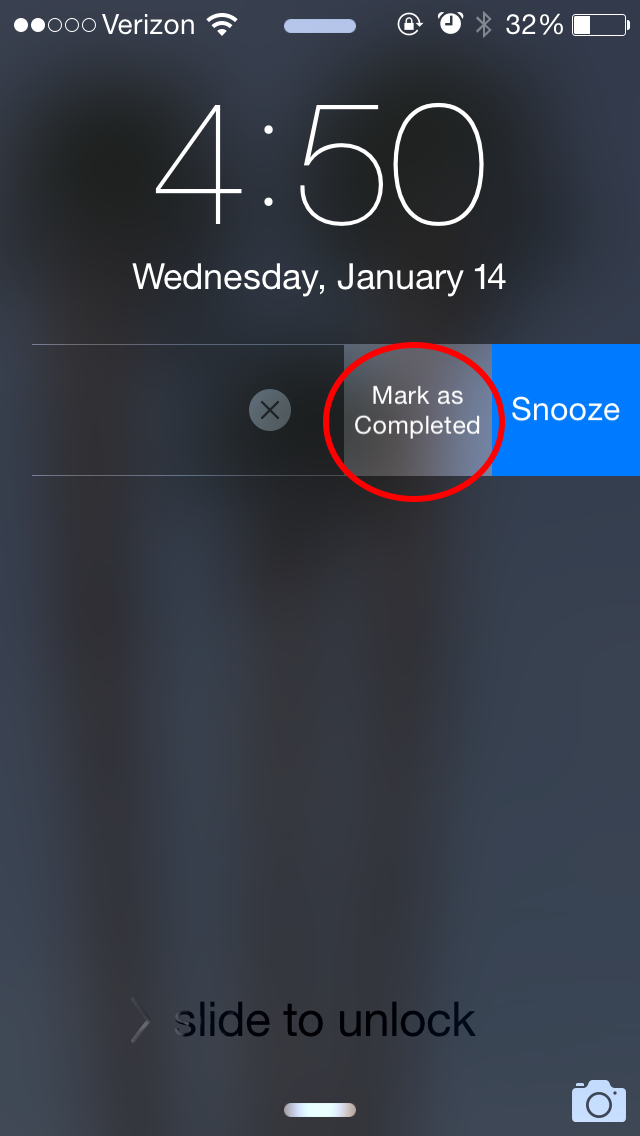 You can also mark reminders as complete from your notifications menu with the same swipe movement.
Top image credit: Denys Prykhodov  / Shutterstock.com