By

Carlos Wilson
Fri, 12/13/2013
Apple was criticized and ridiculed for launching a low-cost iPhone. Many feared Apple's attempt to attract cost-conscious customers would turn out to be a tactical blunder and probably backfire. There was always a risk of alienating premium and loyal Apple customers. But the Cupertino-based firm was spot on with the launch of the candy-colored iPhone 5c. According to data from Kantar Worldpanel ComTech, nearly half of the customers who bought the iPhone 5c in the months of September and October were users switching from Android phone, especially Samsung and LG.
On the other hand, nearly 80 percent of users who purchased iPhone 5S were upgrading from a previous iPhone. Given these numbers, Apple seems to have hit the bullseye. Kantar's Dominic Sunnebo provides some insights suggesting that "over 40 percent of 5c buyers were earning less than $49,000 per year, versus roughly 20 percent for the 5s. 5c buyers also tended to skew older, with an average age of 38 instead of the 5s' 34."
In the period between August and October end, iPhone accounted for nearly 41 percent of smartphone sales in the United States, 35 percent in the Australian market, and just 16 percent both in China and Europe. With a whopping 61 percent market share, Japan continues to be Apple's strongest market.

But Why Are Users Dumping Android for iPhone 5c?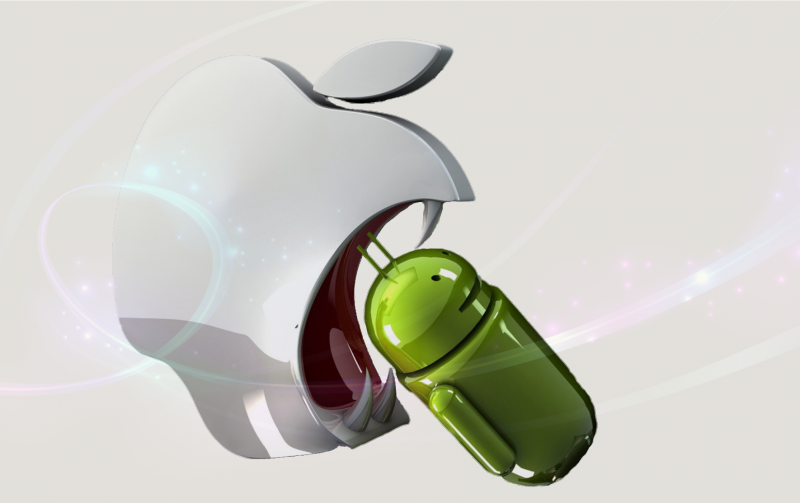 No Strings Attached
Well, users are aware of the highly touted Apple philosophy of innovation and quality. They knew from the word go that Apple was never going to fool customers by releasing a cheapskate Android competitor at the cost of quality. It is a no brainer. With iPhone 5c, Apple has made a sincere attempt to break the shackles of being a luxury item and to reach out to cost-conscious Android users in developing countries such as India and China.  
Vast Network, Power, and Camera
Apple takes pride in the fact that both 5c and the 5s offer support to the widest range of 4G bands for any smartphone that currently exists in the market. iPhone 5c sports the power of the A6 processor, 8-megapixel camera, and 1.2-megapixel FaceTime camera shoots 1280-by-960-pixel images. This is a no candy floss deal, as iPhone 5c is a completely new iPhone available at a competitive price compared with high-end Android devices.  
"Unapologetically Plastic" But Still Elegant
Available in vibrant blue, white, pink, yellow, and green colors and constructed from a single piece of hard-coated polycarbonate, iPhone 5c is a class apart as far as looks is concerned. No more cheap and tacky "plasticky" feel typically associated with Android smartphones.
The iPhone 5c will cost $99 with a contract and finally transcends beyond Apple's black and white color approach. Let's see if Apple is able to challenge the increasing dominance of Android smartphones with the relatively inexpensive iPhone 5c. Perhaps the iPhone 5c could be a great Christmas gift for Android users. What do you think?