By

Dig Om
Thu, 04/30/2015

Welcome to Game Centered. Usually our Game Centered column focuses on iOS gaming apps, however this time we're taking a slightly different tack and focusing on iOS gaming gear, specifically exceptional headphones for iOS gaming. This roundup has been a long time coming. Over my years writing for iPhone Life magazine I've gotten hip to many great headphones, but only a handful would I consider optimal for the iOS gaming environment, as many factors go into making a pair of headphones optimal for the core gamer. The headphones featured here all fit that bill and address the fact that more and more core gamers are looking to their iOS devices to provide their gaming fix. It's rare that I come across reviews or roundups that focus on great gaming gear solely for the iOS gamer, and this aims to do just that. So if you are an avid, core gamer who loves playing on iOS, this one's for you!

Discover your iPhone's hidden features
Get a daily tip (with screenshots and clear instructions) so you can master your iPhone in just one minute a day.
As we already know, the iPhone and iPad are phenomenal multipurpose devices. People use them for everything! From messaging to research to watching videos, and of course, playing games. For this installment of Game Centered I'm taking a look at some of the great, multipurpose, cross-application headsets out there; ones that work equally well for practical purposes, like phone calls, listening to music, and FaceTime chats, as well as for our other favorite pastime: iOS gaming.
Any Bluetooth headphones included here will have either a built in microphone in the earcup, an external, inline microphone, or both. Additionally, while this list includes a full range of headphones; In Ear, On Ear and Over Ear, two things they all have in common is that they are all intuitively iOS compatible and they are all exceptionally comfortable when worn for long stretches, which as we all know, is basically a prerequisite for any pair of gaming headphones.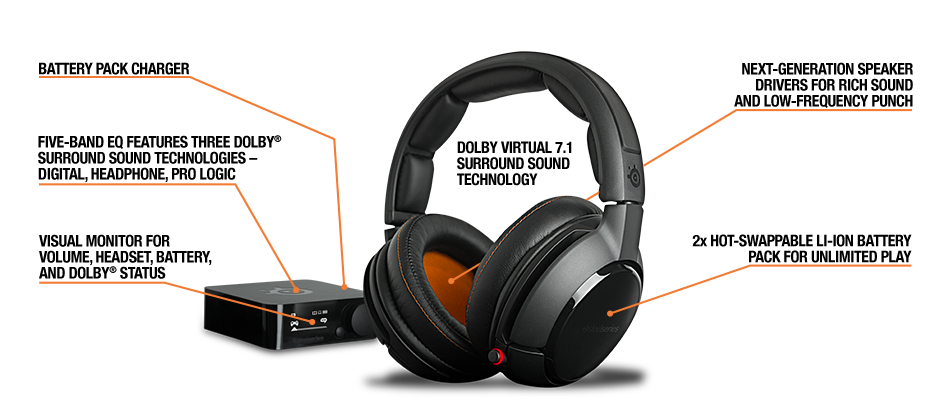 The SteelSeries H Wireless are the pinnacle of cross-app awesomeness. They have wide, Over-Ear, DJ-styled, gimbaled earcups that swivel to fit your cranium to perfection. Within these earcups reside large 50 mm dynamic drivers that deliver crystal clear audio to your ears. They are composed of lightweight plastics and genuine leather-covered comfort cushions and they are one of the most comfortable pairs of headphones on this list. They are perfect for a long day of gaming, listening to music, or watching videos. They even come with the option of using them with a built-in, retractable microphone boom for optimal in-game chat or phone conversations. Icing on the cake is that they come with wireless transmission functionality as well as adapters that make them compatible with laptops, Xbox, and Playstation, as well as iOS devices. If you haven't already heard of SteelSeries, they are one to watch out for as they continue to gain popularity within both the professional eSport gaming circuits as well as within the international audiophile communities.
iPhone Life Rating: 5 out of 5 Stars
These are the headphones to wear if audio quality and intensity is of the utmost importance to you; and as we know, many games on the iOS platform deliver just that. The Blue Mo-Fi headphones have several outstanding attributes going for them, including a comfort factor that is precision tuned and minutely adjustable, as well as the ability to select between Passive, Active, and Enhanced Bass listening modes. Their one drawback is their heavy weight; and when considering the long hours gamers spend playing games, I could see this becoming an issue for some gamers, regardless of how comfy they may feel or how punchy their acoustic playback. That said, if you are looking for a truly cross-platform, cross-app pair of headphones, these will definitely deliver superior performance, whether it's gaming, enjoying lossless audio tracks, or working in the recording studio.
iPhone Life Rating: 5 out of 5 Stars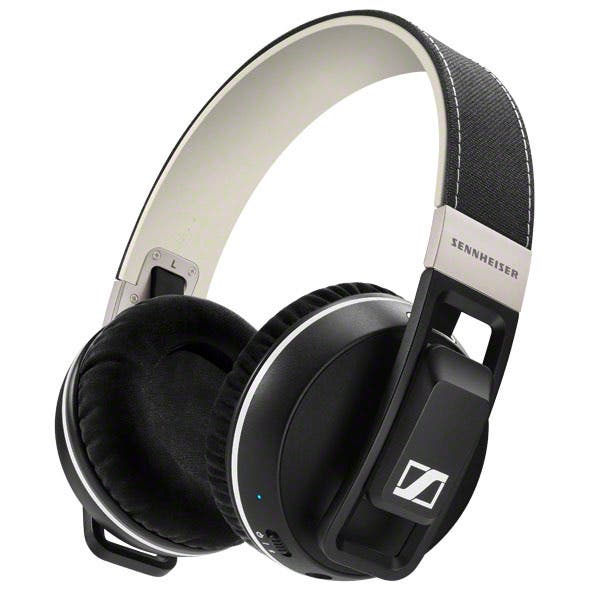 Sennheiser's wireless Urbanite XL headphones are another example of why Sennheiser is considered one of the best all-around headphone manufactures on the market. In every price range, and within a wide range of specs, Sennheiser has something of distinguishable high quality to offer. The Urbanite XL Bluetooth headphones continue this tradition, with their incredible performance, comfort and unique features. A mid-priced pair of headphones, the Urbanite Bluetooth have generously plush ear pads with plenty of room so there's no pinching after long hours of use. They adjust with silky smooth articulation and the outer part of the right earcup has a touch sensitive panel that allows you to adjust all of your playback settings with a swipe or tap.
iPhone Life Rating: 5 out of 5 Stars
When I'm gaming on the go and I want some audiophile-grade headphones to bring with, ones that take up practically zero space while offering full-sized sound, I opt for the eco-friendly Zion by the House of Marley. With their strong, fabric-wrapped audio cables, noise isolating ear fittings, and in-line mic, they offer all of the conveniences of a larger pair of over-ear headphones, but with a tiny fraction of the size and weight. What's more, as you might expect with an audio product coming from such a talented and prolific family of musicians, the Zion deliver exceptionally responsive and accurate sound reproduction. Our iOS devices have made it possible to bring our video games with us wherever we may wander, and with House of Marley's high performance earphones you'll have crystal clear, pure quality acoustics wherever you may find yourself having a few minutes to spare for gaming. Likewise, they also perform splendidly for music, movie,s and phone calls, all in a package that can tuck away neatly in any pair of pant's pockets.
iPhone Life Rating: 5 out of 5 Stars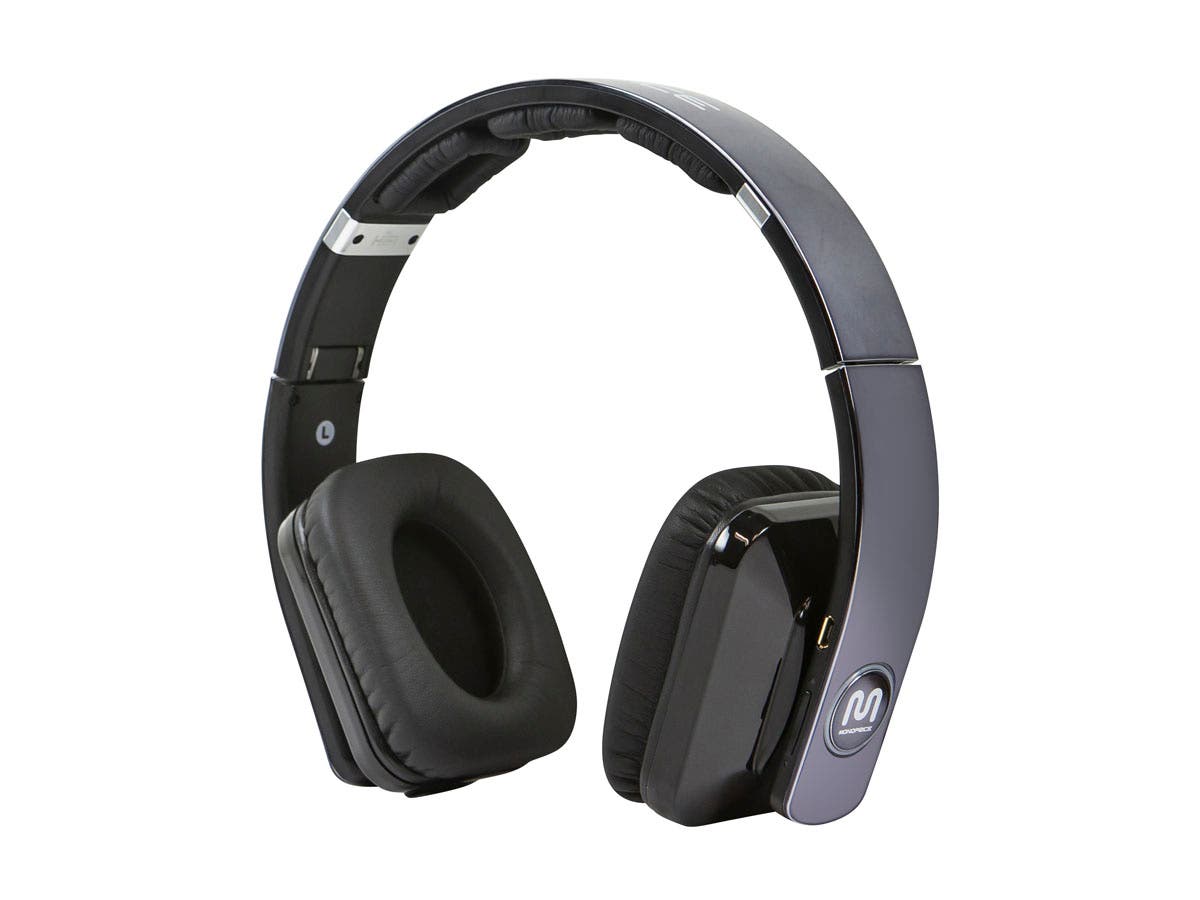 The least captivating attribute of the 10585 Surround Sound On-Ear headphones is their convoluted and unmemorable name. Beyond that, they rock! Like REALLY rock. Their audio is some of the best that I've ever heard in any pair of on-ear or over-ear headphones at this price point. In fact, they sound as good or better than many headphones that cost a pretty penny more, with their impressive 3D full spectrum sound, which is a byproduct of having a total of four speaker drivers in each earcup. Having that many drivers in each earcup is pretty unique, and, in terms of iOS video games, it goes a long way in delivering immersive gaming audio that surrounds you and let's you hear things creeping up in you from every direction. Add to that, the large ear cushions, which make this on-ear pair of headphones feel more like an over-ear and you end up with one of the best bargains on this list.
iPhone Life Rating: 5 out of 5 Stars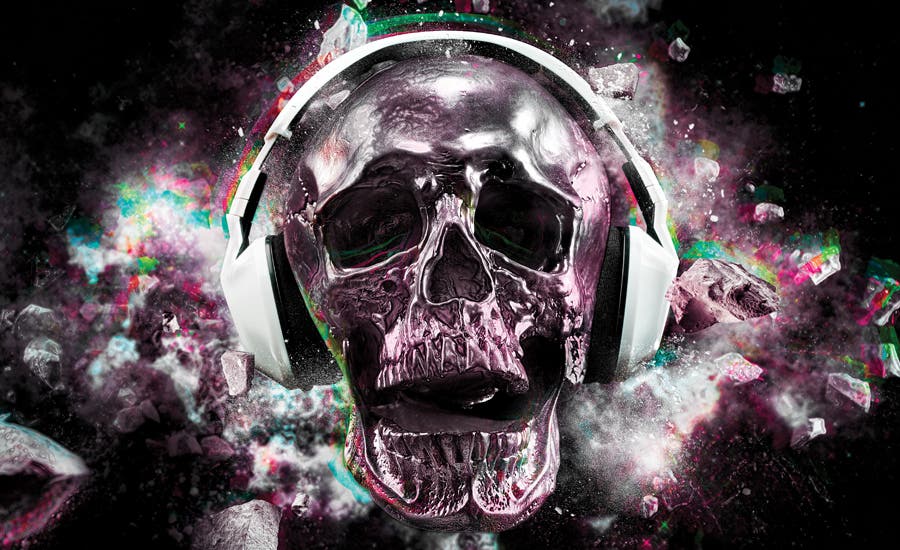 Do you like bass? And by bass, I mean the kind of bone-rattling, soul-shaking bass that puts you in the heart of the action and brings every explosion, car crash, and concussive boom to thunderous life. Well, if you do like the kind of bass that makes your entire cranium vibrate, the Crushers are the ones for you. They have a built-in, adjustable audio amplifier that transforms their already great sound into a visceral experience like no other. Whether you play Vainglory, Modern Combat 5, or Asphalt 8, you will be blown away by the difference having a bass amplifier in your gaming headphones can make. While all the above-mentioned games come with impressive audio and sound effects, you haven't heard anything until you hear them with the magnified deep-end rumble that the Crushers bring to the table. The same goes for music, especially any genre that emphasizes the bass response, such as electronic dance music, hip hop, or heavy metal. 
iPhone Life Rating: 4.5 out of 5 Stars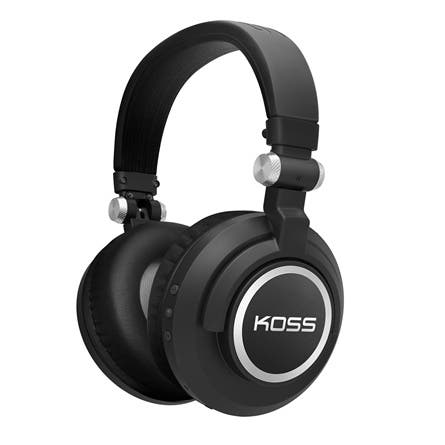 These DJ-styled, fully gimbaled, Bluetooth over-ear headphones are from one of the industry's veteran headphone manufacturers. The Koss ProDJ 200 Bluetooth provide an extremely comfortable fit, combining lightweight components of aluminum and plastics with large over-ear earcups. I've personally worn these headphones for stretches of six to eight hours on numerous occasions and they never made my ears feel pinched or claustrophobic. And I appreciated the convenience of being able to comfortably swivel one of the earcups out of the way to rest just behind my ear, allowing me to listen to whatever game or music I had on at the time while also being able to be present to my real world surroundings if I desire. They also have a wide enough headband that they never left my head feeling overly compressed, which can lead to a headache after long gaming sessions. In terms of audio, the ProDJs deliver finely tuned and well-balanced sound courtesy of their large drivers and Koss's many years' experience building audiophile gear. With their spacious earcups they do a wonderful job at keeping whatever you are listening to contained, while sealing out any distracting external noises.
iPhone Life Rating: 4 out of 5 Stars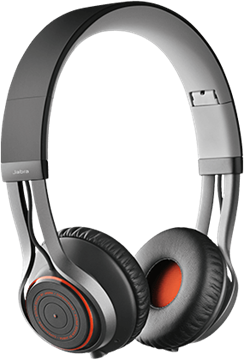 Arguably some of the toughest headphones on the planet the Revo Wireless are built rugged and compact enough to be considered some of the best portable and mobile iOS gaming headphones around. The Revo Wireless are an On-Ear pair of headphones with a minimalist style and size. They collapse into an ultra portable package and they are extremely durable, built to withstand the most rigorous of torture tests. The Revo Wireless also have touch sensitive controls built into their right earcup which puts them in the class with some of the most technologically advanced headphones available. Sound-wise their audio output is great, especially when operating with their included optional audio cables. When used solely as a Bluetooth pair of headphones, they have a tendency to present sporadic but noticeable audio drop out, where the sound would fade out for a split second. In any case, it was a minor annoyance and considering their overall convenience and reliability, I wouldn't say it's so much of a problem they aren't worth the investment.
iPhone Life Rating: 4.5 out of 5 Stars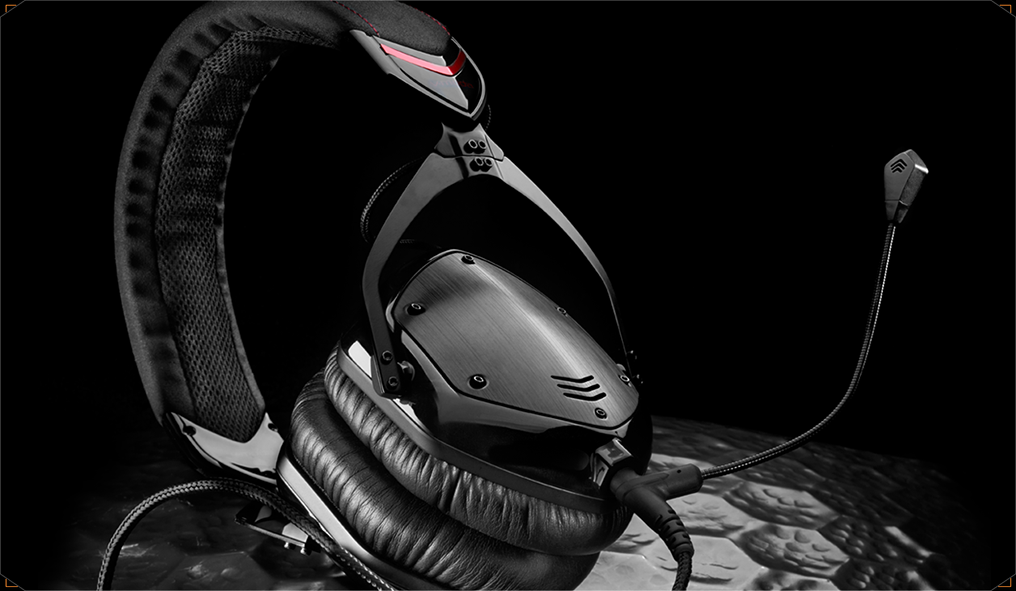 The Crossfade M100 is like the Ferrari of gaming headphones. With sleek lines and a look that speaks of high fashion and elegance, the M100 over-ears are a pair of headphones that any self-respecting audiophile would be proud to wear. What's more is that these 'phones are built as tough as nails and are designed to withstand years of use and abuse, they can even claim to be impact and compression resistant as well as water resistant. One thing to consider is that due to their sleek design and thin profile, I find that if you have a large head or large ears, these headphones can feel a bit on the snug side. As for their sound, both in my own experience, as well as that of numerous other reviewers and professionals (including gamers, DJs and studio musicians) the M100s have consistently received high accolades for their incredible acoustic integrity and brilliant sound quality, and with good reason. The energy and commitment poured into these premium headphones is indeed evident and shines through with every note you hear with them on.
iPhone Life Rating: 4 out of 5 Stars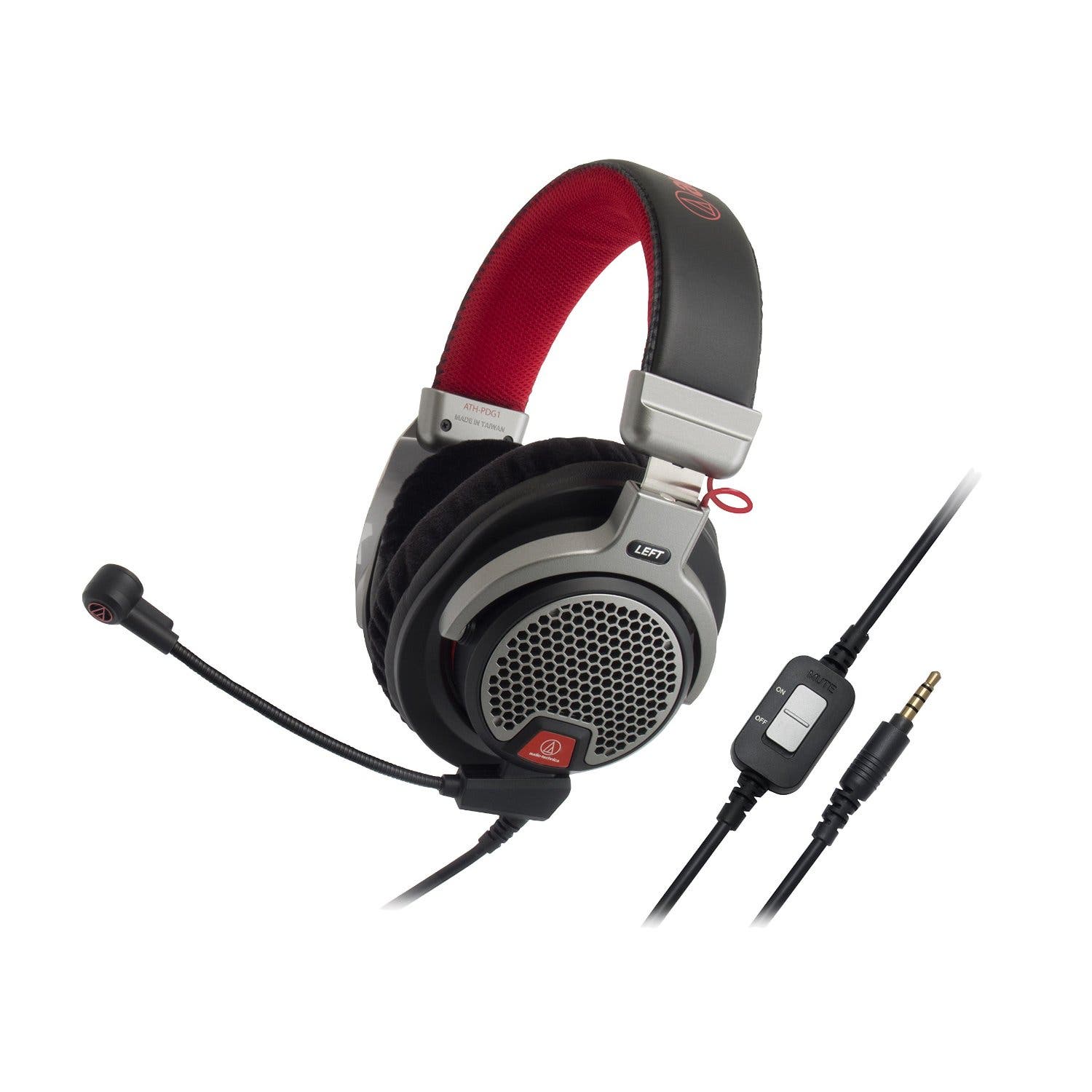 Rounding out this list are the ATH-PDG1 (in red and silver, or the ATH-PG1 in black). These are my favorite pair of gaming headphones for parents. Why you may ask? Because they provide two key features that any parent of children will appreciate:; because they are an open-backed (aka "open-air") pair of over-ear headphones, they allow some sound to pass through the earcups. This means that whether you are a parent using them while listening out for your children, or a parent who gifted them to you child with the intention of being heard by your children when you call them, the ATH-PDG1 fit the bill perfectly. They also come with two options for microphones, one being an inline mic with playback control or a separate boom mic for more precise audio pickup when gaming or chatting. As far as comfort goes, these are the only headphones featured here to offer the deluxe, plush comfort of velvet-soft fabric over the ear cushions, which when combined with their light weight, make these a perfect pair of headphones for long and comfortable gaming sessions.
iPhone Life Rating: 4 out of 5 Stars
To recap, iPhone Life's top 10 iOS gaming headphones:
5: Monoprice 10585 3D Surround Sound
7: Koss BT 540i