By

Donna Schill
Updated 08/04/2022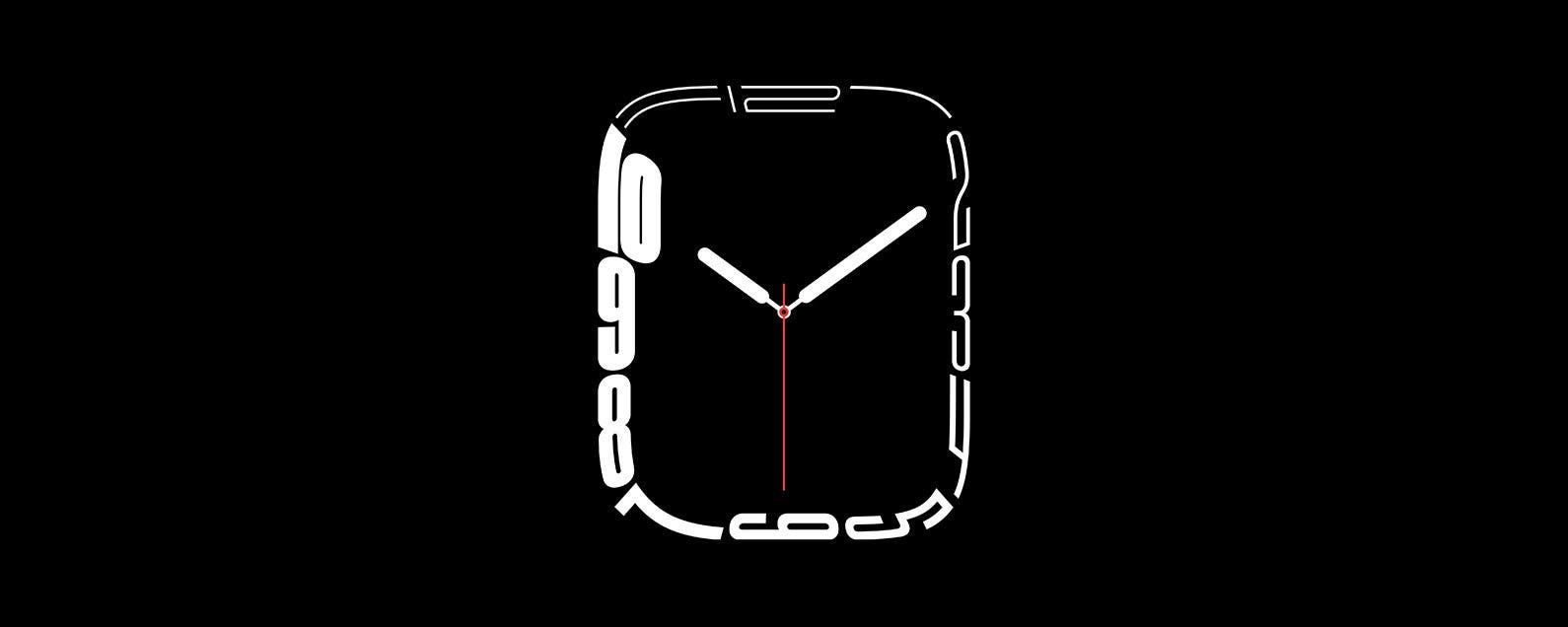 The Apple Watch Series 7 isn't the upgrade I'd been hoping for, but I bought it anyway. Let me explain. In spring of 2021, as Apple rumors began picking up, we saw renders of a completely redesigned smartwatch. It was going to have sleek flat edges reminiscent of the latest iPhones and iPads. It would house a blood glucose monitor, and, by some accounts, a sensor that measured stress levels. This was going to be a massive upgrade. But as September drew near, the forecast changed. Apple analysts broke it to us that we'd have to wait a whole year to see any of these upgrades!
The watch we ended up getting in the Series 7 sported incremental improvements, but I found myself wanting it anyway. The slimmer display with rounded edges, full-screen keyboard, extra durability, and quick charge capabilities combined with advancements from recent years made for a compelling upgrade for those of us with older Apple Watches.
The Design
The gripe I've always had with the Apple Watch is that it looks like what it is—a minicomputer strapped to my wrist. While I maintain that Apple makes the best smartwatch on the market, I'm envious of friends who have watches that look more like a traditional timepiece, like the Garmin that not only has a round display but also a longer battery life and health monitoring that tracks things like hydration and stress.

Discover your iPhone's hidden features
Get a daily tip (with screenshots and clear instructions) so you can master your iPhone in just one minute a day.
Apple didn't cater to my design aesthetic with the Series 7 (and likely never will), but they did make some notable improvements. The display is slimmer with more rounded corners, giving the watch a lower-profile look. Best of all, the new display is bigger and spans edge to edge, making way for the main selling point of the Series 7: the full-screen keyboard.
The larger display also allows for bigger buttons, improving accuracy for entering your passcode and setting timers. I thought we'd get a variety of Apple Watch faces that take advantage of the extra screen, but sadly we only got two.
As a bonus, the watch is more durable than ever, with an IP6X dust-proof and WR50 water resistance certification. This makes me feel more secure wearing my watch in the shower or out on a bike ride. A small but nice addition is a selection of new colors for the aluminum casing. I went with starlight, an attractive combination of gold and silver that works with most jewelry and accessories.
Finally, a Full-Screen Keyboard
The main feature that sold me on the Series 7 is the full-screen keyboard. Up until now, texting options have been limited. Voice dictation has been the best way to send messages on the watch, but I can't use it during meetings or dinner parties where I don't want to be heard talking to my watch. Other options were limited to canned responses, which rarely fit the text you received, or Scribble that forced you to trace out one letter at a time with your finger.
The full QWERTY keyboard on the Series 7, on the other hand, works quite well. Using the Quick Path keyboard to swipe takes a little practice, but I found it impressive at guessing the correct words. Mistakes are also easy to correct. Tapping the back arrow deletes whole words at a time and scrolling back with the Digital Crown precisely places your cursor so you can delete a single letter and not lose all your hard typing work. I even tried texting exclusively on the Apple Watch for two days and discovered it to be effective for brief messages. Thanks to the full-screen keyboard, texting on the Apple Watch has now become a viable way to communicate.
Same Battery, Quicker Charge
A longer battery life has been at the top of my list of requests ever since Apple launched its first watch. If you were wondering how long the new Apple Watch battery lasts, sadly we did not get a bigger battery, but the Series 7 does come with fast charging. Fitness tracking is a notorious battery hog, and now you can place your watch on its charger while you shower after a workout and get a significant boost in battery life. There's a catch, though: you must use the charger Apple included in the box, an irritating reality for those of us who have invested in charging docks with built-in pucks. Also, users who want to wear their watch all day and night still must carve out at least a half hour morning and night for charging. For more information on how to charge an Apple Watch, see our guide on fast charging the Series 7, and for more tips on using the Apple Watch and other Apple devices, be sure to sign up for our free Tip of the Day newsletter.
New Workouts in Fitness Plus
I've been pleased with Apple's fitness tracking features since I bought the OG Apple Watch. This year we didn't see many changes aside from new workout types like Pilates and Tai Chi, and new videos in Apple Fitness Plus, the workout video subscription for Apple Watch users. While I prefer to go to the gym, Fitness Plus is my go-to when I only have a few minutes to fit in a workout.
Health Updates We Want to See
It would've been cool to get a blood glucose monitor, but that isn't a metric I currently need to track closely. The feature I'd have loved to see is a stress monitor that lets me know if I need to slow down and relax. As I mentioned earlier, competitors like Garmin already include stress tracking. Here's hoping Apple includes that in the Series 8.
Features from Years Past
When Apple came out with the always-on display a couple years ago that lights your watch face when not in use, I wanted that feature but couldn't justify the upgrade. I hated that my watch looked like a dark slab most of the time! And even when I flicked my wrist to see the time, it didn't always light up on the first try. I also wanted last year's blood oxygen sensor (an especially useful feature during the pandemic when low blood oxygen could be an indicator of a COVID infection). When I saw all these features plus the keyboard wrapped together in the Series 7, I couldn't resist.
The Verdict:
Pros:
Full-screen QWERTY Keyboard
Slimmer display & round edges for a low-profile look
Fast charging
New color options
Cons:
Battery life hasn't improved
Would like more variety of full-screen watch faces
Fast charging only works with the new charging puck that comes in the box (not backwards compatible)
If you own the Series 4 or older, the Series 7 offers a solid upgrade with features that'll make a difference in your daily use.
If you can stand to wait, though, I'd recommend holding out for the Series 8. The next generation watch will likely see a significant makeover and come with new health sensors. If you'd like more than minor improvements before buying a new watch, it's still best to wait. If you love your Apple Watch but are excited for the release of the Series 8 in the fall of 2022, check out our Apple Watch Rumors article, updated weekly to keep you in the know about what's coming!