By

Mike Riley
Wed, 09/18/2019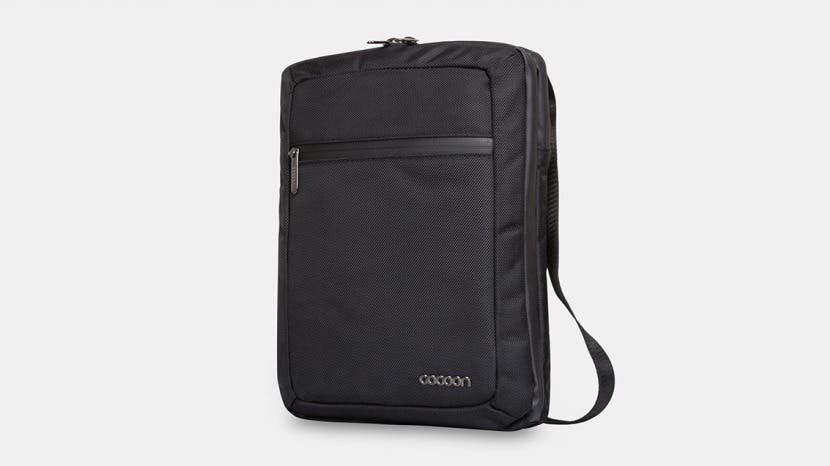 As Apple continues to design its iPad Pro line as the laptops of the future, having a way to safely carry not only the tablet but also a variety of accessories is practically mandatory. And with the release of iPadOS, the variety of USB-C accessories that provide more accessibility, charge, and storage will continue to expand the iPad Pro accessory universe. Given the iPad's thin footprint and comparatively small charger, using a traditional laptop bag to carry an iPad collection will add unnecessary carrying weight and leave a large amount of bag capacity unused. To address this specific market need, Cocoon Innovations has designed a messenger sling that protects your expensive iPad Pro and various accessories while keeping the bag ideally slim for lightweight travels and commutes.
Related: Which iPad Do I Have? How to Identify the Different iPad Models & Generations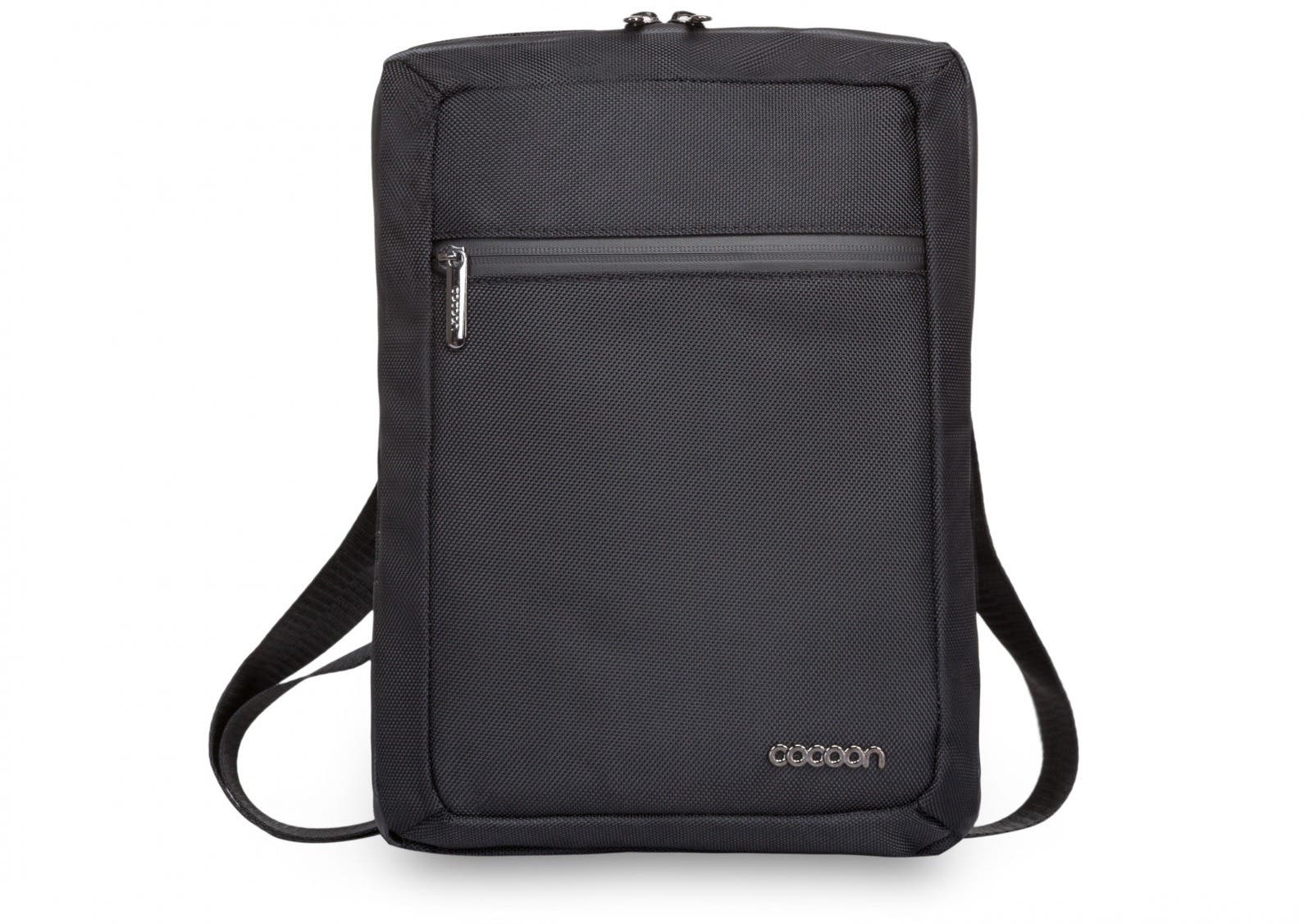 Unlike other carrying cases, Cocoon's Slim XS Tablet Messenger Sling ($49.99) is ideally suited for the 10.5" iPad Pro footprint. Unfortunately it's not long enough to fully contain the larger 12.9" model in its 12.1" front pocket. But what the sling excels at is Cocoon's unique GRID-IT organizational system of adjustable straps to secure your accessories. GRID-IT consists of a interwoven mesh of elastic bands that can be stretched to accommodate all types of sizes and shapes of power supplies, external storage drives, cables, headsets, and anything else small and portable enough to fit within the mobile tablet lifestyle. I found as I positioned out my accessories and secured them in place with GRID-it's elastic straps, maximizing for organized space while keeping everything fastened was a fun puzzle-like exercise.

Discover your iPhone's hidden features
Get a daily tip (with screenshots and clear instructions) so you can master your iPhone in just one minute a day.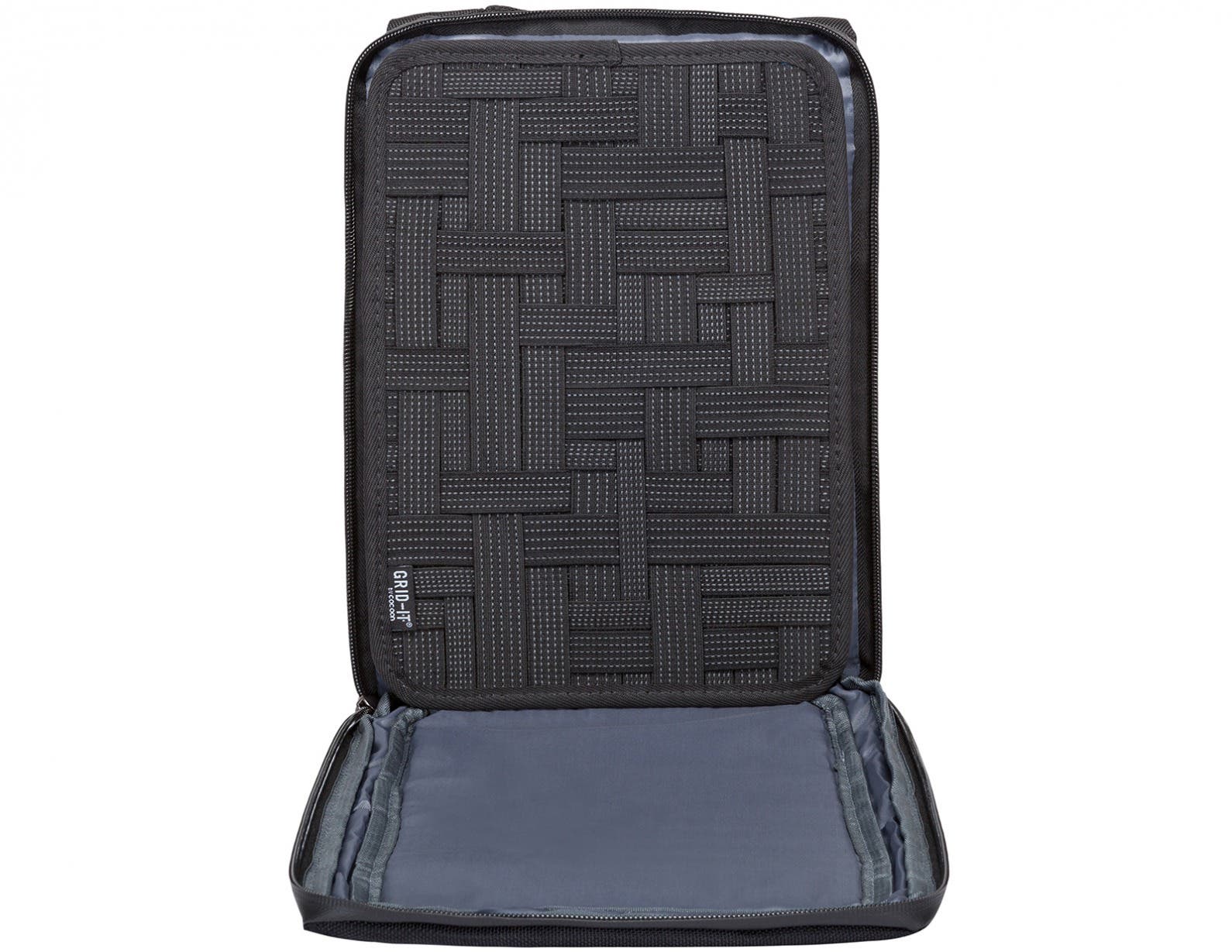 The good news was that after the initial planning was done, not only did all my accessories comfortably fit inside the Slim XS's water resistant pockets, they also stayed in place no matter how much I jostled the bag during my commute. It was so much more convenient and efficient for me to open the sling, quickly locate and grab what I needed, and zip it back up without ever having to dig around for that elusively small USB-C thumb drive or unspool a tangled spaghetti ball of wires to recharge my iPad.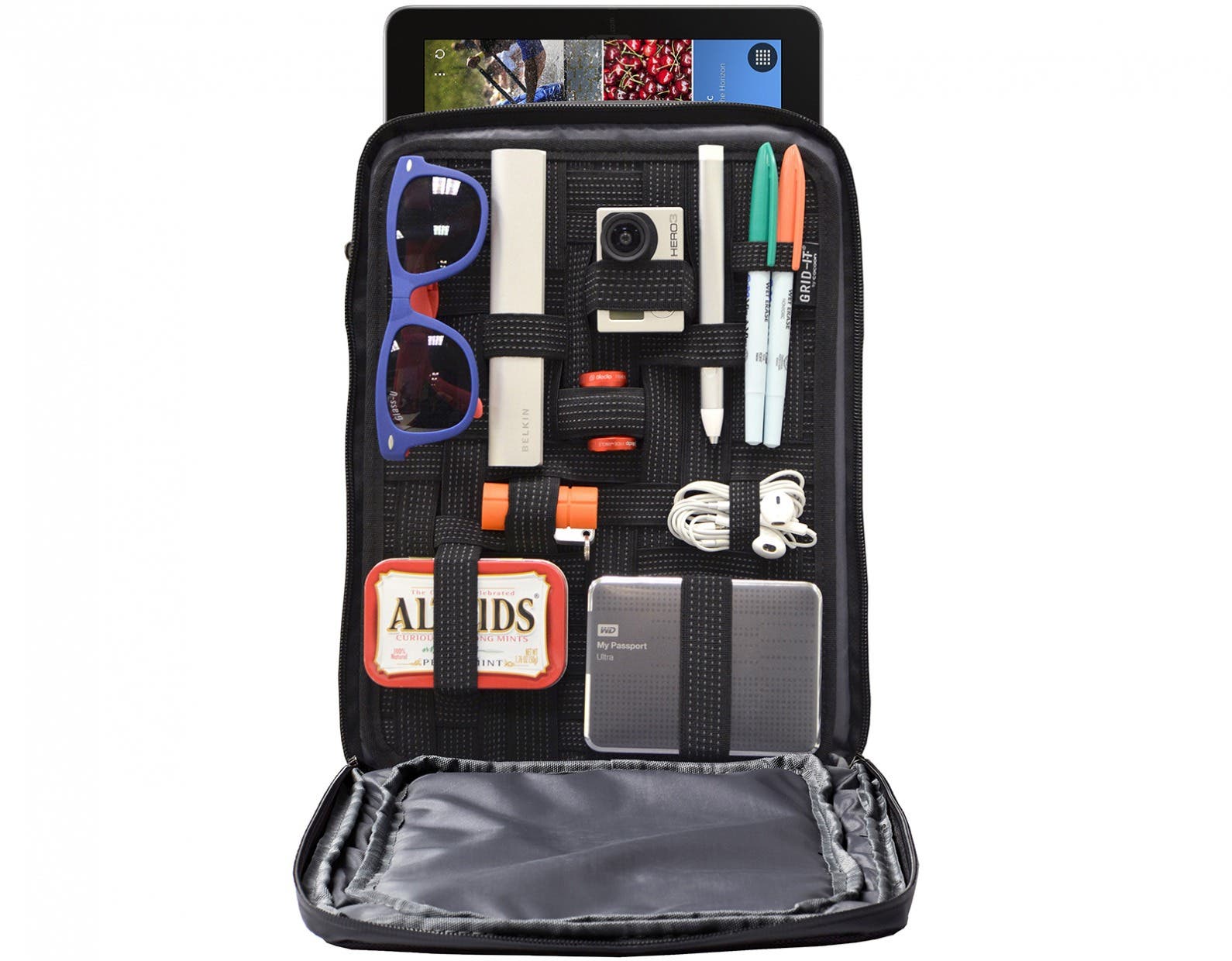 The waterproof zippers are sturdy and I didn't see any stray or frayed threads after rugged testing. The adjustable shoulder strap could have benefited from a small strip of foam padding to keep the sling comfortable during long walks, but I admit that would have made storing the strap inside the Slim XS's side pocket a bulkier affair.
Pros
Durable messenger bag perfectly suited for the 10.5" iPad Pro
Slim, lightweight and water-resistant
Built-in GRID-IT organizational system keeps accessory clutter at bay
Cons
No shoulder strap
Only available in the color black
Final Verdict
If you are looking for a slick iPad carrying case with room for accessories, yet prefer to keep your travels as light and organized as possible, the Slim XS messenger sling may be exactly what you are looking for.