By

Todd Bernhard
Thu, 10/10/2019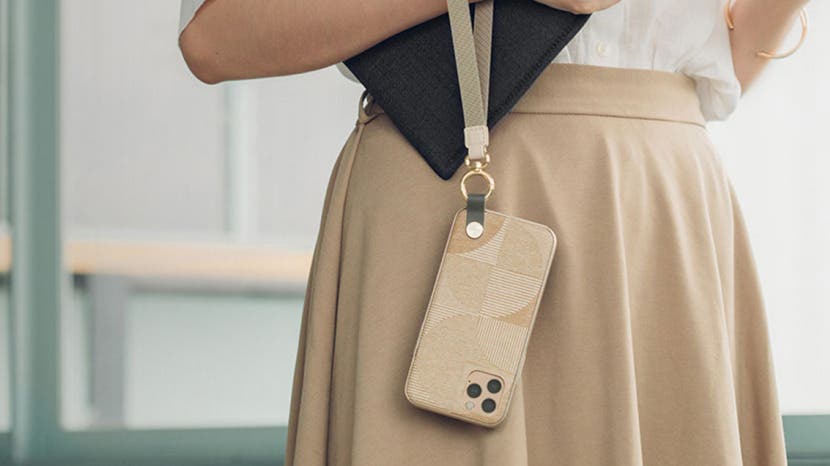 It always amazes me that, despite Apple's reputation for secrecy, new iPhone cases are designed, manufactured, and shipped by case makers before the phones are even announced. Maybe Apple is loosening up, or they can't control every worker in their Chinese factories, but the result is I have received dozens of cases to try before my new iPhones arrived. Now that I have been able to test the cases with actual iPhone 11 models, here are my impressions, in alphabetical order.
Related: Best iPhone XS, XS Max & XR Cases of 2018: Waterproof, Drop-Proof & Shatterproof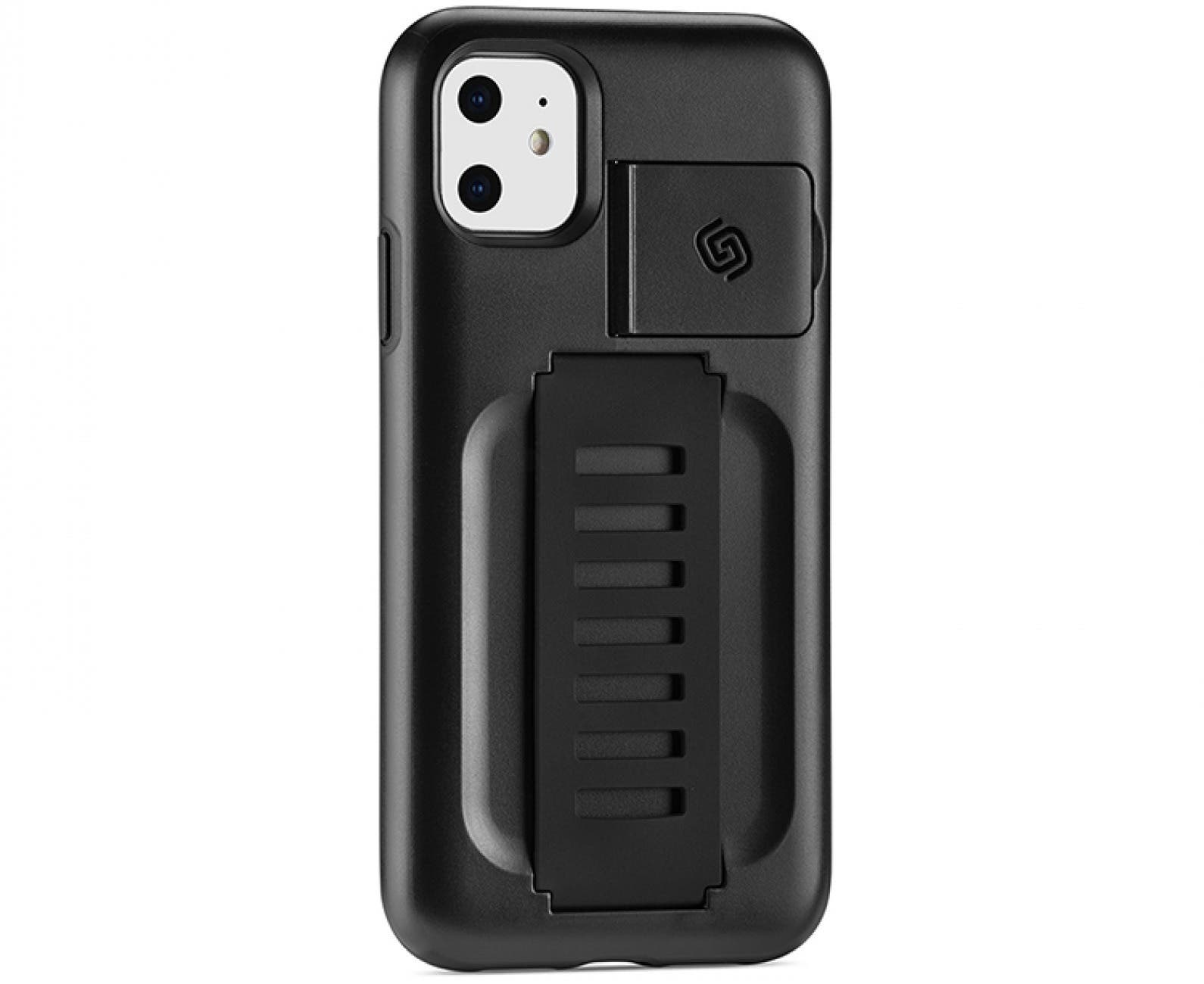 Grip2u cases are available in Slim or Boost categories. The Slim does not cover the bottom area by the ports, but the Boost does and is still relatively slim. They both have an embedded rubber handle, hence the name Grip2u, that doesn't interfere with wireless charging, but can help you keep your iPhone in your hand. Color choices are limited to black, white, white with black stripes, clear, or a couple of camouflage options. And the Boost adds a nice kickstand for viewing movies. For $5 extra, I'd go with the Boost version.
This fashion-forward accessory company recently came out with SnapTo, a Qi-based car charger that magnetically attaches to specific cases. Now, Moshi has an abundance of SnapTo-compatible cases, including a nice rubbery model, named the Altra, with an optional wrist strap. Despite the slim design, the protection is good and the strap helps ensure you don't drop it. Combined with with Moshi's charger, this is a great all-around option. Most of the color choices are neutral (beige, black, white, clear), but they have a classic style. 
3. OtterBox Defender ($59.95) & Commuter ($39.95) 
The original and extremely popular protective cases from OtterBox are now updated for the new iPhones. I've met with OtterBox reps over the years and they've told me that Apple fans really appreciate the opening on the back of their cases that exposes the Apple logo. The new cases don't have that, probably because Apple moved the logo to the center, in anticipation of bidirectional wireless charging. That feature didn't get announced, so there was speculation where the Apple logo might end up, but it appears the casemaker dropped the cutout to be safe. The rest of their cases are quite sturdy, as before. The Defender is a three-piece case with a plastic front shell and back shell that snap together and a rubber exterior. This makes it a bit cumbersome to swap in and out, so it's best for long-term use. The ports are protected by rubber flaps and OtterBox even includes a robust belt clip, but a screen protector is sold separately. The purple case nicely accented my purple iPhone 11, but in reality, most of the phone is covered up except for the rounded rectangle around the cameras. If you want classic OtterBox protection but in a more easily swappable model, the company has a Commuter case that I found quite protective and is sold in assorted colors.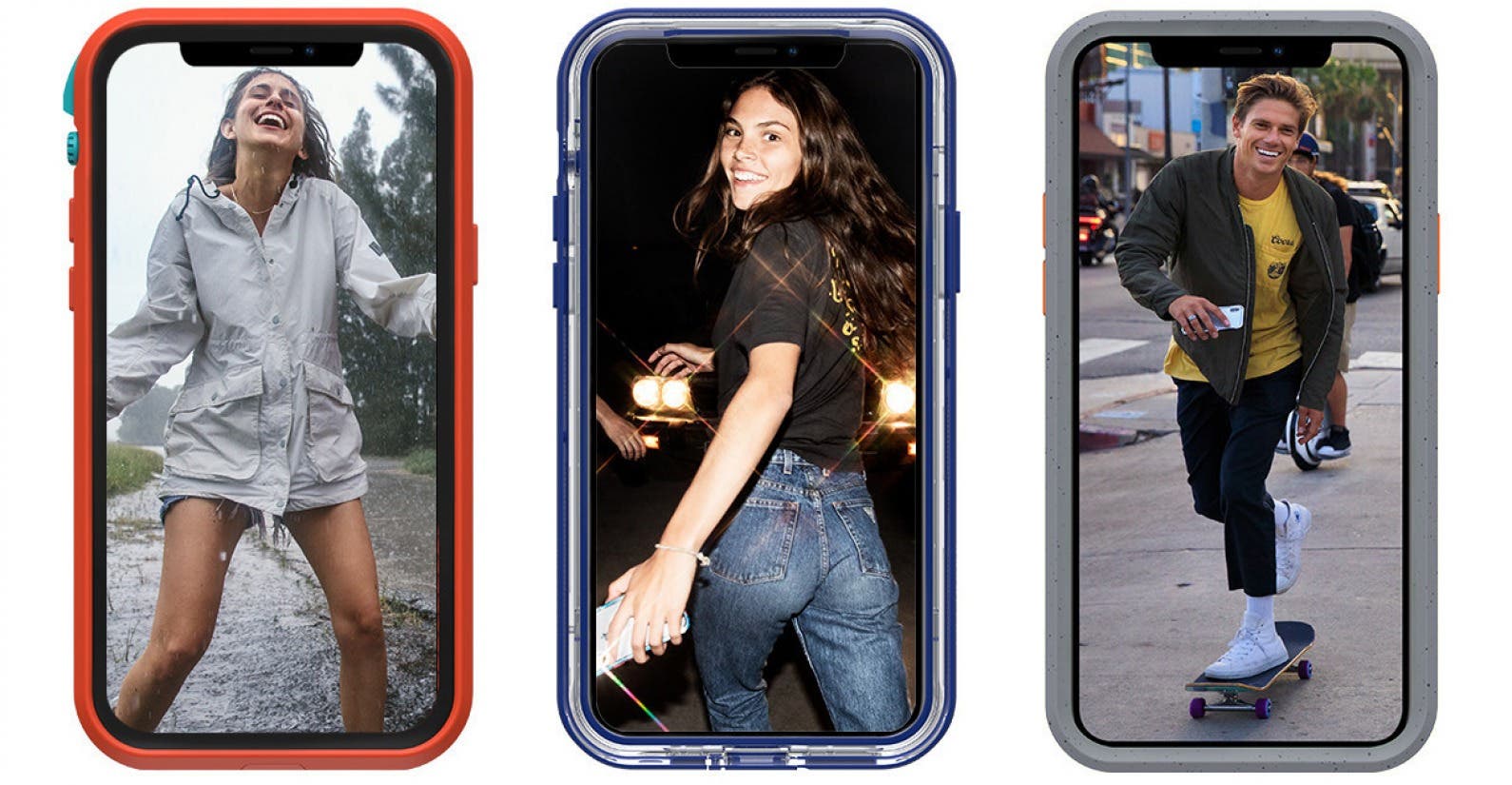 4. LifeProof (Starting at $39.95) 
LifeProof is a sister company of OtterBox and it tends to offer clear cases with robust support against the elements. This helps display the new colors of the new iPhone 11, while still keeping it safe. I liked that, despite the clear back on some models, the edges are grippable and available in assorted colors to match your iPhone. The one-proof design is easy to swap in and out and the colors will benefit iPhone 11 Pro and 11 Pro Max users who have a smaller number of color choices but still want some flare for their phone. They even have models with wallets for credit cards, making them Lifestyle-proof!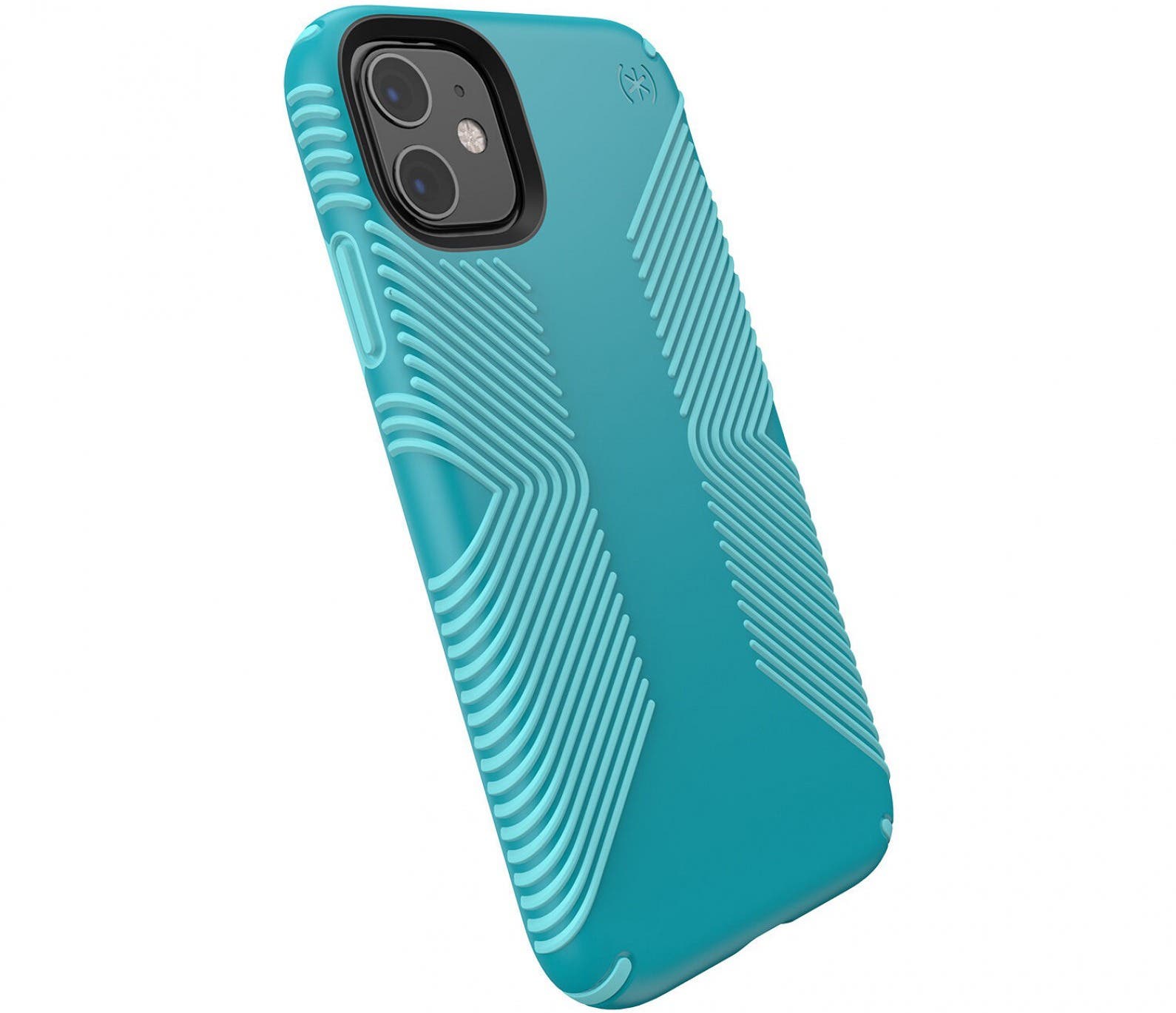 One of the more colorful case makers out there, Speck has a nice assortment that complements the new colors for the iPhone 11, including a totally clear model that lets the world know you got the new iPhone. They are drop tested to a decent 13 feet and have a raised bevel to protect the screen, plus full perimeter coverage, including the port. This is important because I found the Presidio Stay Clear case to be slippery, so I would recommend their rubbery Presidio V-Grip model. For a $1,000 phone, the best protection is to not drop it in the first place.
 
Gear4 is a newer brand in the ZAGG family of products, which includes mophie, iFROGZ and BRAVEN. They have a wide variety of cases for different lifestyles and needs. The Platoon ($59.99) offers a whopping 20-foot drop protection thanks to an extra helping of their D3O material. That adds more around the perimeter but it may be worth it for construction workers, etc. I found the Battersea model to be quite protective, reminiscent of the OtterBox Defender, but without the bulk and still offering 16 feet of drop protection. The only issue is the lack of color choices. If you want more color choices, or want the iPhone's colors to shine through, Gear4 does offer the Crystal Palace cases ($39.99) in translucent yellow, pink, or blue; but while they boast an impressive 13 feet of drop protection, I found them to be a little slippery.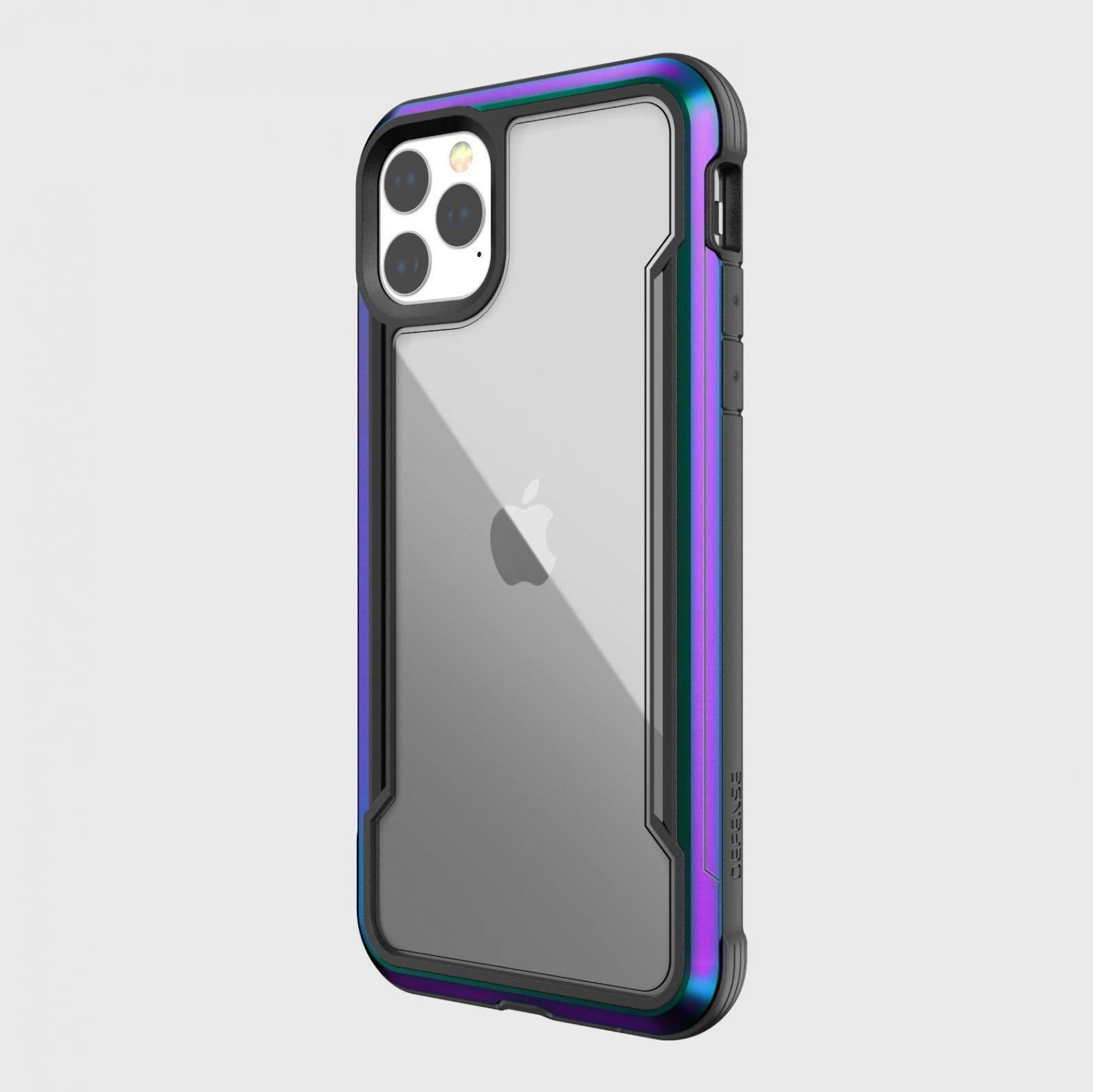 If there's a Goldilocks version of iPhone cases, the X-Doria Defense brand would be "just right." Some of its cases are full color; but most tend to have clear backs, so the iPhone's color shines through, along with the Apple logo They also have rubber grip and metallic borders that are colorful and quite protective against drops. With all of the color choices (purple, red, rose gold, black, gray, teal, tan, white, or my favorite, iridescent) you should find one that complements your iPhone. And the best part is they sell for just $30 to $40.
There are a plethora of choices for today's iPhone owner. While you can get clear and slim cases to show off your iPhone's color (and Apple logo) I would recommend users stay away from slippery cases and step up to one that has rubbery grips or even a built-in handle, or in at least one case, a magnetic back that keeps your phone safe and charged in the car!