By

Todd Bernhard
Wed, 05/24/2017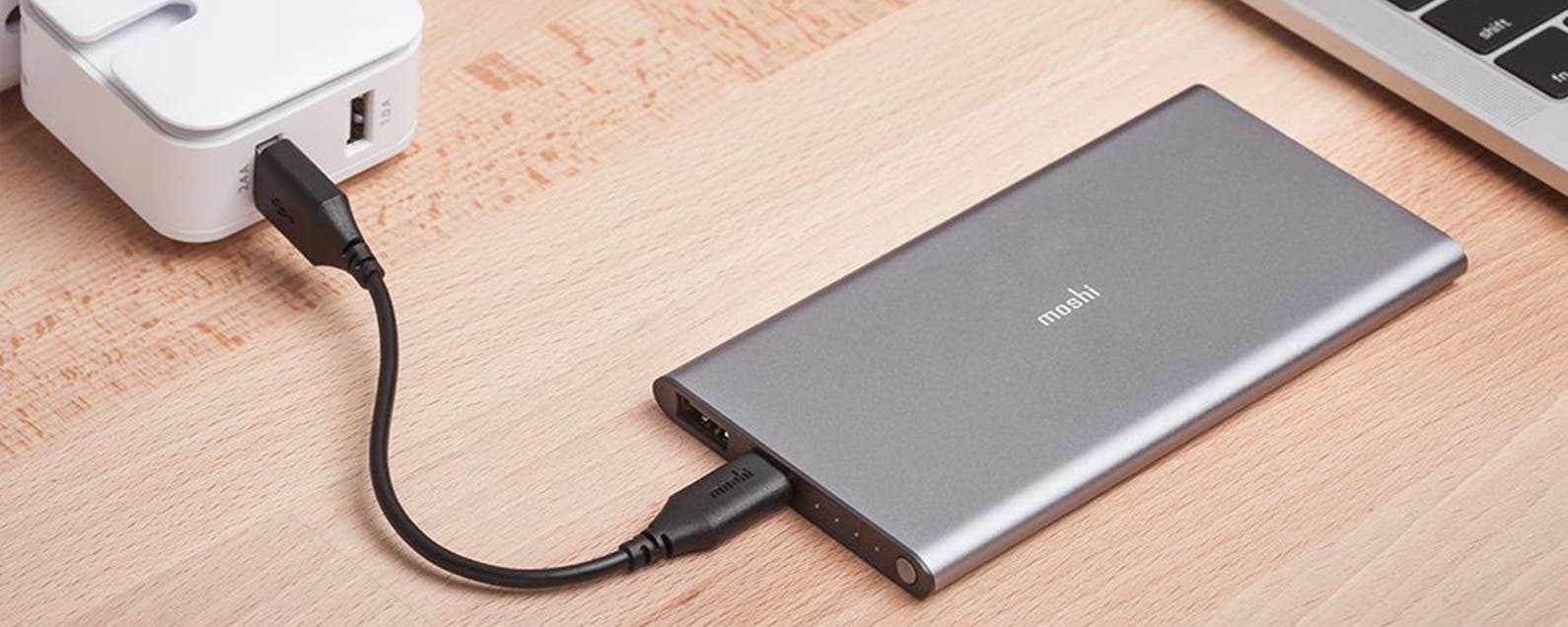 I was able to try the IonSlim 5K for USB-C ($54.95) from Moshi before it was released. Like other Moshi products, it's elegantly designed, with quality materials, including anodized aluminum. At 8.5 mm, it's also incredibly slim, almost as slim as an iPhone 7, yet it provides 5,150 mAh of power and Fast Charging at 15 Watts (5 volts at 3 amps), which is impressive given the thickness (or lack of thickness.)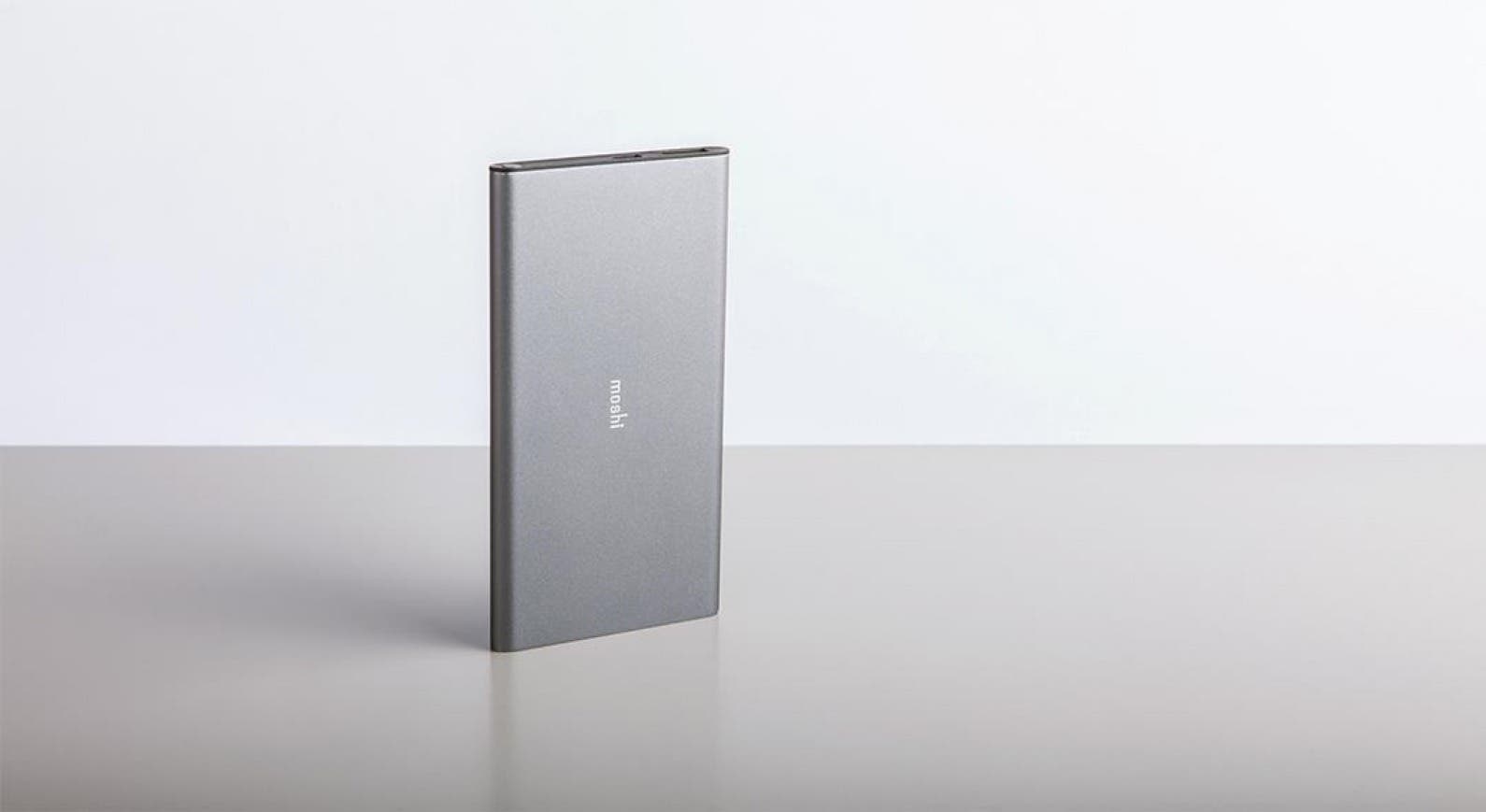 What really sets the IonSlim 5K apart is that it has a USB-C port, and a USB-A port. Only one port can be used at a time to charge a device, but you can charge the battery pack using USB-C while charging another device via USB-A. Unlike many other Moshi battery packs, a cable is not built-in, but the pack does come withe a short USB-C to USB-A cable, which is something you might have to buy for $20 or more otherwise, making the IonSlim reasonably priced. You can use the cable in either direction, to charge the pack or charge another device.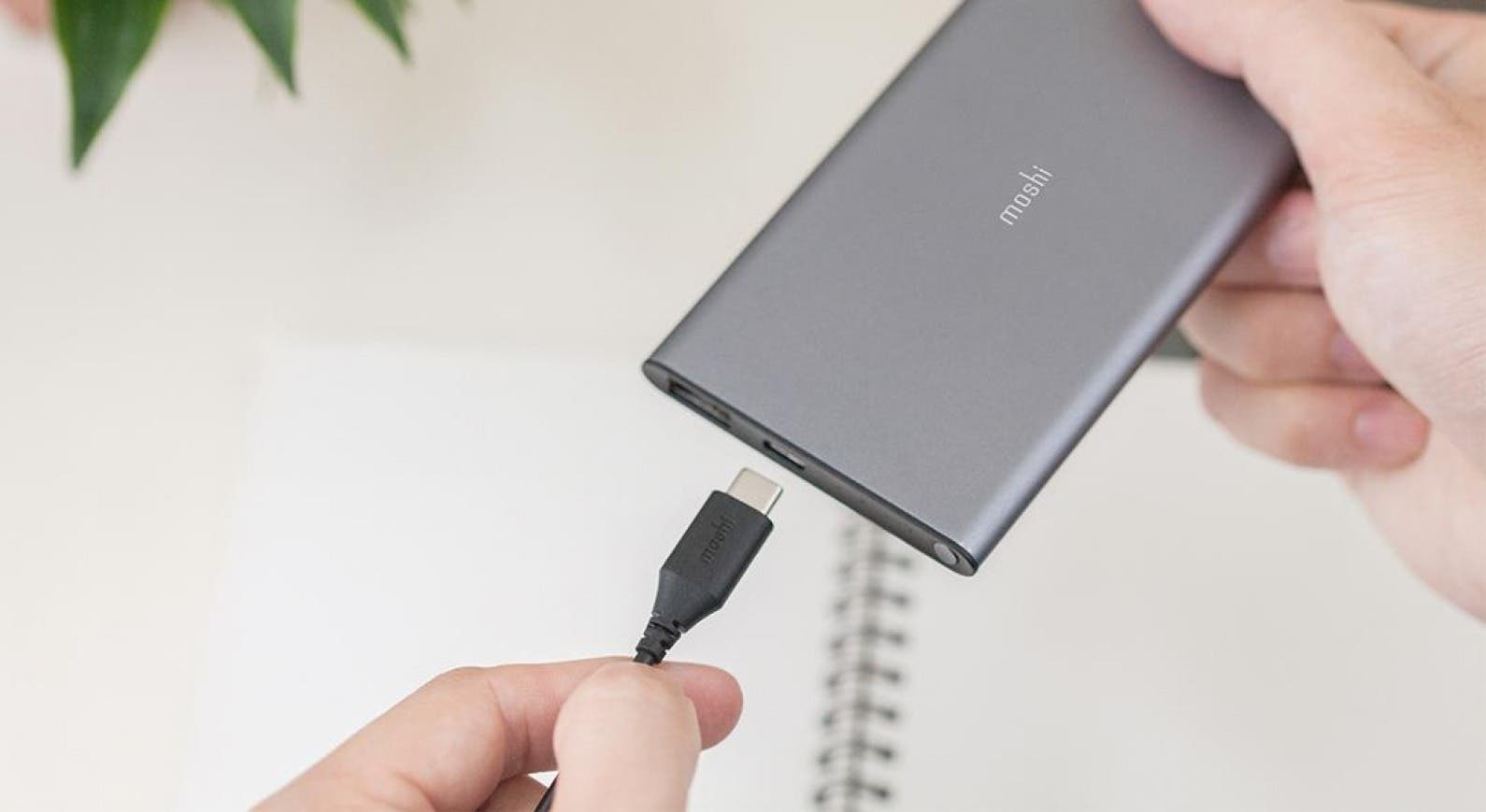 Pros
Incredibly slim... as slim or slimmer than an iPhone 7
USB-C and USB-A
Includes USB-C to USB-A cable
Charge battery via USB-C while charging USB-A devices
Reasonably priced
Cons
Need to bring (included) cable and may need your own USB-C to USB-C cable
Final Verdict
The IonSlim 5K for USB-C from Moshi gives you a lot of options and will be a good addition to the travel bag of anyone who uses USB-C, which is becoming increasingly popular.