By

Todd Bernhard
Wed, 10/30/2019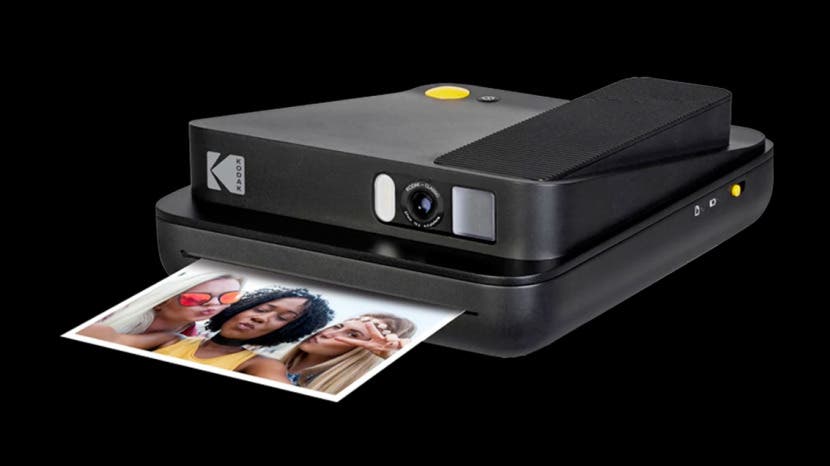 As a native of Rochester, NY, home of Kodak, I always have a soft spot for Kodak gear. The company created the photography industry but then watched as competitors like Polaroid and later smartphones took over. It looks like Kodak is back in the game with its new Kodak Smile Classic ($149.99) which the folks there sent to me to try. I own the latest Fuji and Polaroid instant cameras so I was pleased to see several enhancements that those devices don't match.
Related: iPhone Photography Gear: Top Tools for Capturing Stunning Images
First, the camera is meant to be held flat, much like the old instant cameras from my youth, whereas many modern cameras cover the face of the photographer. I think this choice will help when taking photos of kids and animals as they can still see the much of the photographer's face. Next, the size of the prints is larger, measuring 3x4 inches. Special ZINK (Zero Ink) paper is required and available with a sticky back to turn your instant prints into stickers. The paper isn't cheap; and because of how it works, every photo you take will print. The camera holds only 10 blank prints at a time and the battery lasts for about 35 prints, before you have to recharge using USB. And paper costs between fifty cents and a dollar each. So you may want to reserve prints for special occasions. Unlike some competing instant cameras, there is no screen, so you have to resort to using a viewfinder. bBut there is a free companion app that lets you control your camera/printer from your phone.
You can send photos from your phone to the Kodak Smile Classic to act as a photo printer or use the app to act as a remote control for selfies and group shots that include yourself! Note: there's also a 10-second timer button on the camera itself. The other trick is Augmented Reality. You can view your prints using the app and it will recognize the image and triggger an AR image or video, straight out of Harry Potter! Photos can be preserved on an optional microSD card for archiving, editing, and printing later. Kodak sells the camera in assorted color choices.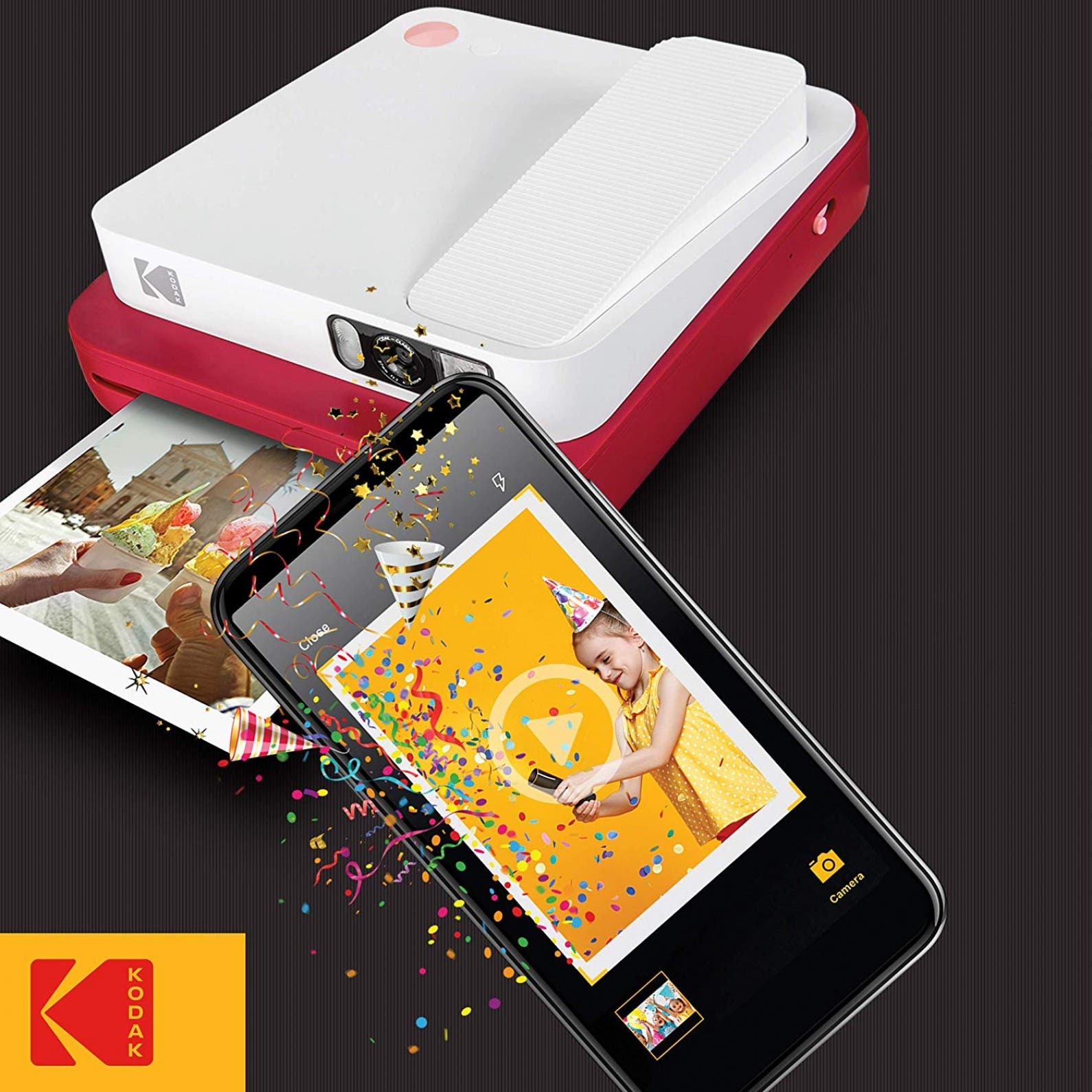 Pros
Larger format instant prints
microSD card for archiving, editing and printing later
Clever app for editing, remote control, and AR
Assorted color choices
Works as a photo printer
Cons
Zink paper can be expensive
No screen
Final Verdict
The Kodak Smile Classic is a fresh update on the instant cameras of the past and even the present from competitors.