By

Todd Bernhard
Wed, 09/16/2020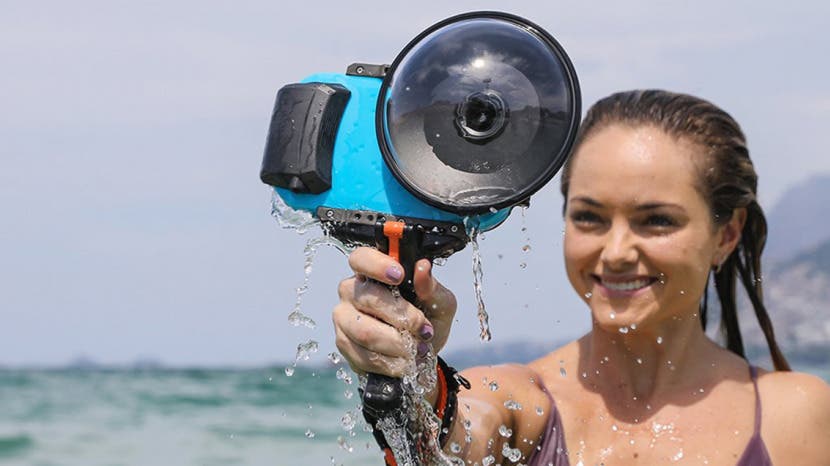 Apple claims its newer iPhones are waterproof, and they can indeed support being splashed or sometimes even submerged in water, but my daughter found out the hard way when her iPhone suffered water damage that you cannot use them underwater as if they were a purpose-built waterproof camera. If you truly want to take photos and videos underwater on your iPhone, you have to check out the AxisGo (starting at $149) waterproof iPhone housing case from AquaTech. The company sent me a review unit to try and I cannot convey how well-built and rugged these things are.
Review: Catalyst Protective & Waterproof Cases for iPhone 11 & 11 Pro
The AxisGo is a clamshell case with a rubber gasket that snugly and securely clamps down around your iPhone to create a waterproof barrier. This encasement not only protects the phone, but offers opportunities for assorted lens attachments such as Ultra-Wide Angle if you get their DSLR-style screw-on adapter. Replaceable rubber guides keep your iPhone in place and offer shock absorption. The power and volume up and down buttons are accessible via well-thought-out button extensions that allow full control while your iPhone is safely enclosed in the case. Since videography and photography are the main attractions, this means you can use the volume up button as a shutter. The AxisGo also includes a durable touchscreen cover which allows use of the screen underwater. 

Discover your iPhone's hidden features
Get one daily tip each day (with screenshots and clear instructions) so you can master your iPhone in just one minute a day.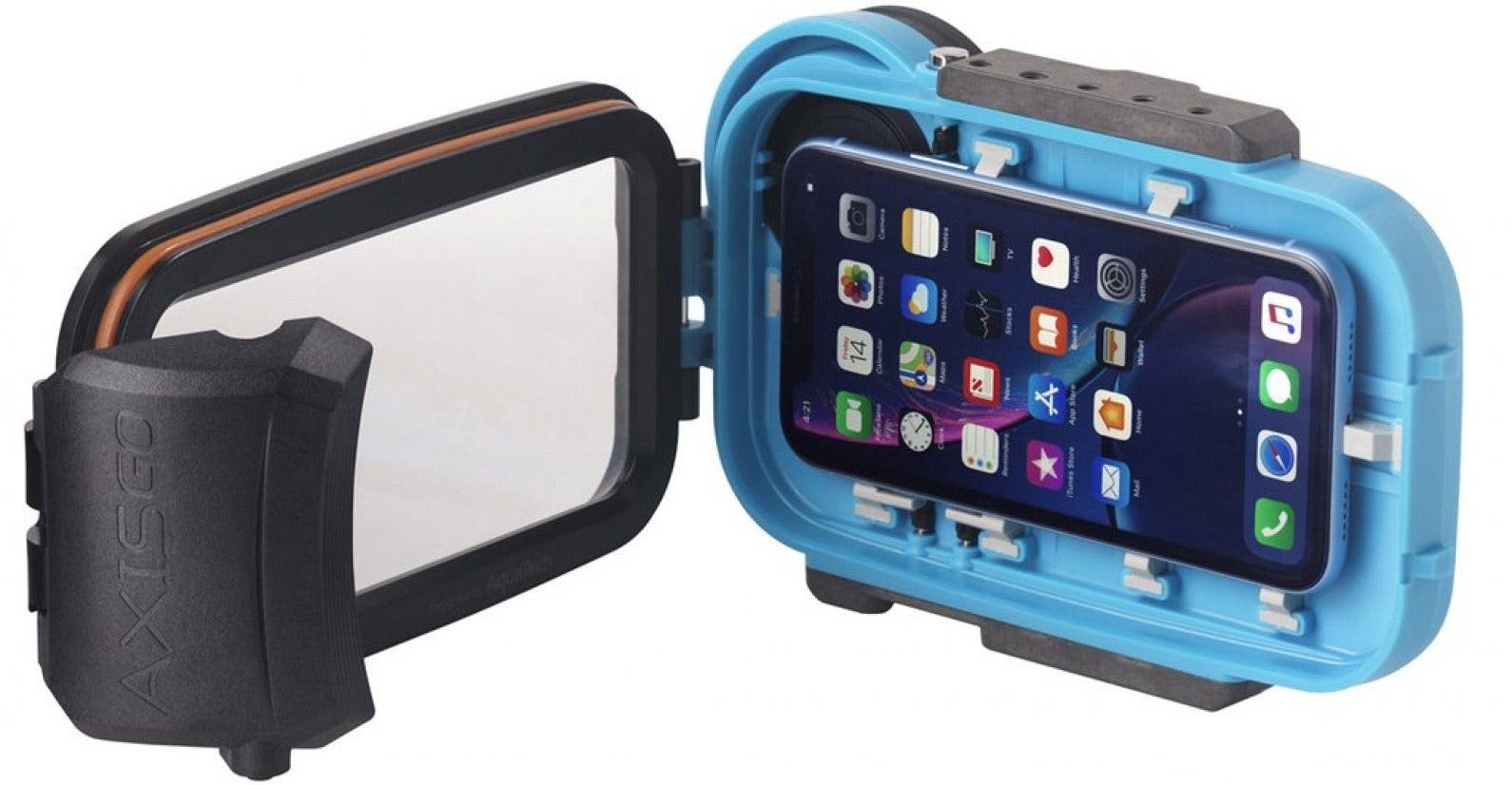 The case certainly adds some bulk but AquaTech makes it easier to hold with either an optional GoPro mount adapter or the optional pistol grip attachment. The grip needs to be screwed in using the provided tool, so it's not something you'll pop on and off, but it does have a mechanical trigger that presses the volume button for you. This helps stabilize the phone so you can get the perfect shot while snorkeling.
If you're thinking about scuba diving, the product doesn't support depths greater than 3 feet when used with a phone. In fact, AquaTech recommends testing it a few times in 1 foot of water, for 30 seconds, before you place your expensive iPhone in the case. The case ships with a lanyard, which can help keep it secure (it is not designed to float) if you don't have the optional grip. I love the surf-inspired color choices the company offesr; depending on the iPhone model, the AxisGo is available in seafoam green, electric blue, sunset orange, tactical green, as well as seashell white and black. Just make sure you get the right model for your iPhone.
Pros
Robust, secure waterproof housing
Optional pistol grip
Optional lenses
Assorted colors
Extremely well-built
Cons
Need to order the housing specific to your iPhone model
Doesn't support depths greater than 3 feet
Final Verdict
If you intend to do underwater videography and photography, at least up to 3 feet, the AxisGo from AquaTech will protect your iPhone and allow you to get some great shots with optional lenses.