By

Todd Bernhard
Tue, 07/30/2019
How many times do you find yourself without power and no outlet nearby? Well, if you're trekking in a sunny area, you have a nice and nice looking option. In fact, my daughter will be backpacking in South Africa this summer, so I was excited when I received the Solar Backpack ICONIC ($119.90) from SunnyBAG. It's a backpack with a solar panel built-in to the exterior.
Related: 5 Best Bags for Your iPad or Laptop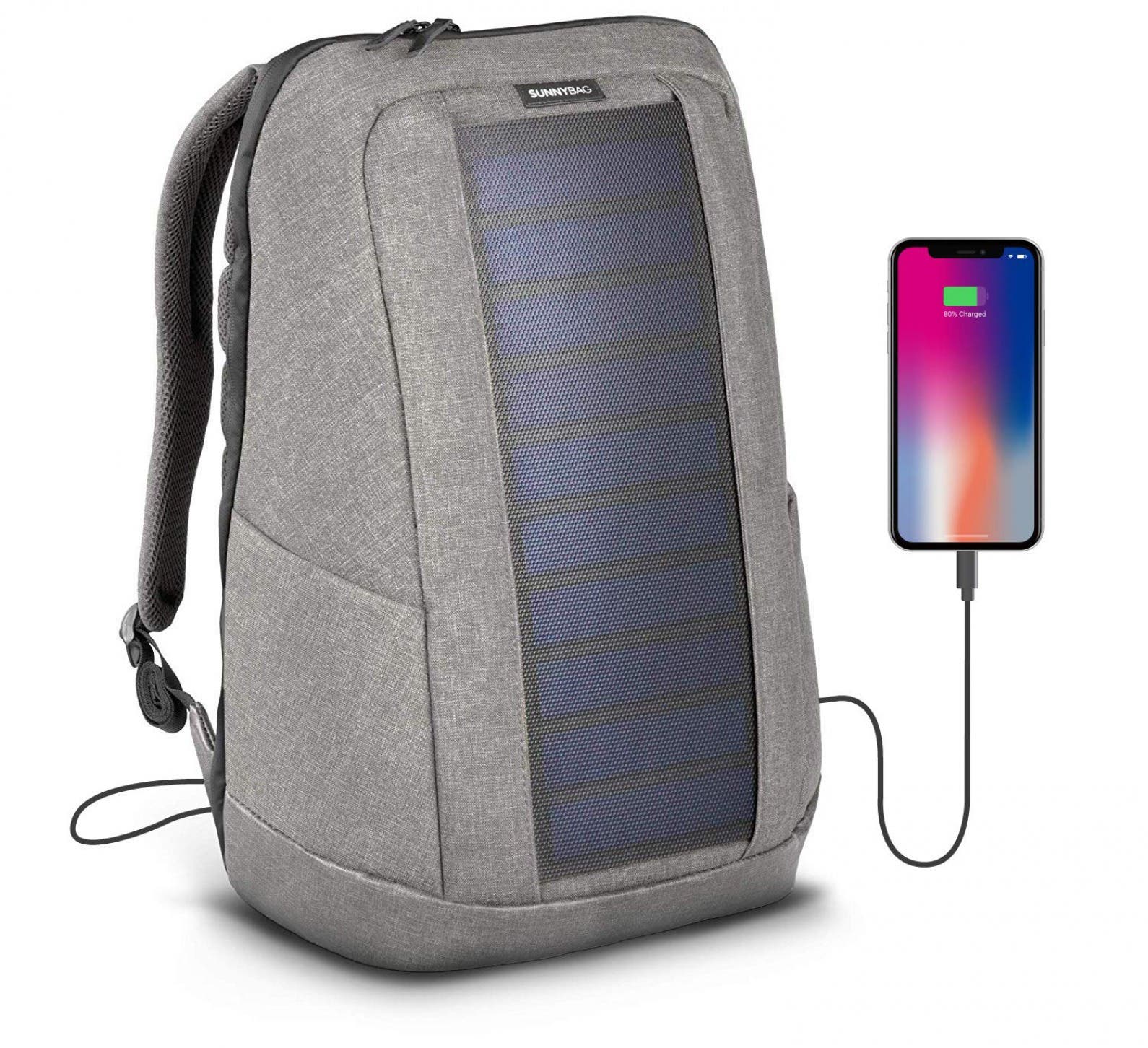 The panel is somewhat flexible and a testament to how well solar panel technology has advanced lately. It looks like an integrated design element and not a geeky add-on. It even zips out if it needs to be replaced. Inside the backpack are numerous internal compartments for business cards, a laptop and iPad, and all the cables and gear you might need. Several compartments have zippers or padding, so you can really optimize storage. Still it doesn't look bulky, thanks to the sleek design and quality materials in two color choices, Cool Gray or Olive Brown. Backpackers will appreciate the comfortable straps and padding.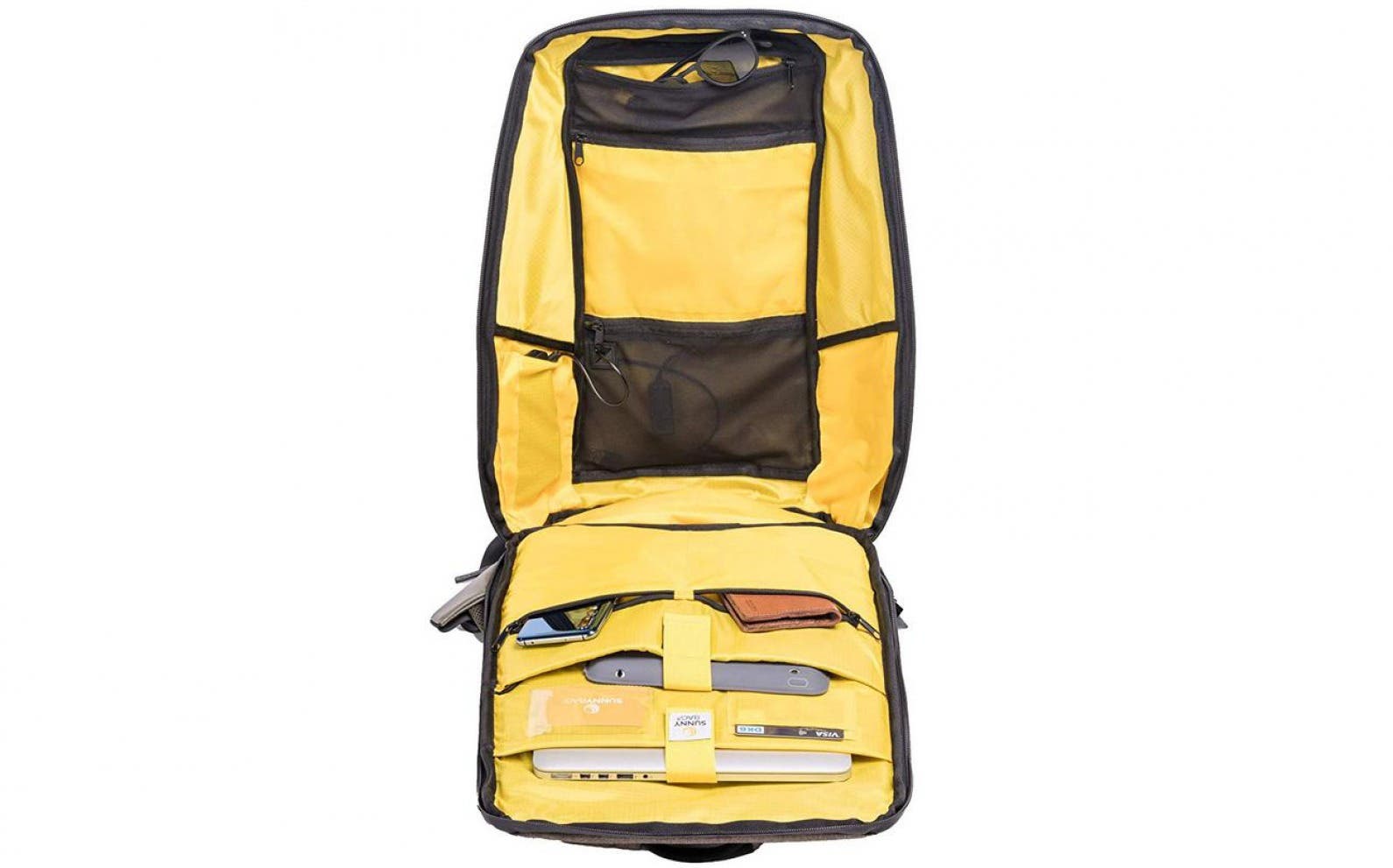 One concern I have is that there is no battery included. The solar panel is hooked up to a USB-A female port. The idea is that you provide your own Lightning cable and charge your phone or tablet with it. I would recommend that you plug in a portable battery, at your own expense, so that battery is always charged, then you can connect one or more Lightning (or microUSB or USB-C) cables to that battery pack. This way, your battery pack can be charging via the sun while you might be using your phone or tablet without a tether, and then plug in to the battery pack, perhaps at night, without worrying about the availability of the sun.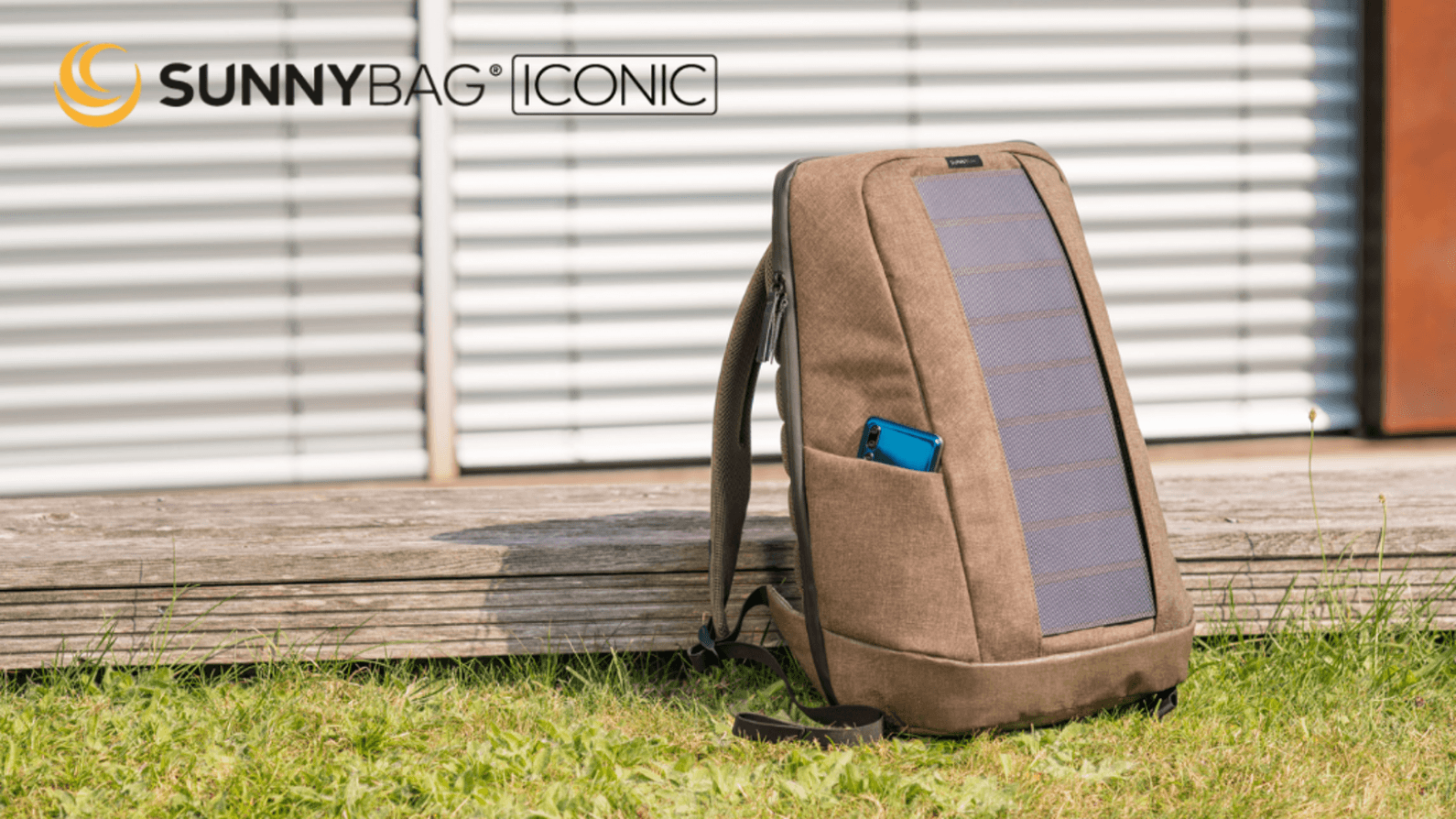 Pros
Beautiful design
Numerous internal compartments
Quality materials in two color choices
Solar panel cleanly integrated
Comfortable straps and padding
7 watts of power and can charge a smartphone in two hours of direct sunlight
Cons
Final Verdict
If you want to keep your gear powered, off the grid, the Solar Backpack ICONIC from SunnyBAG, combined with your own battery pack, is a great option.