By

Donna Schill
Updated 11/04/2021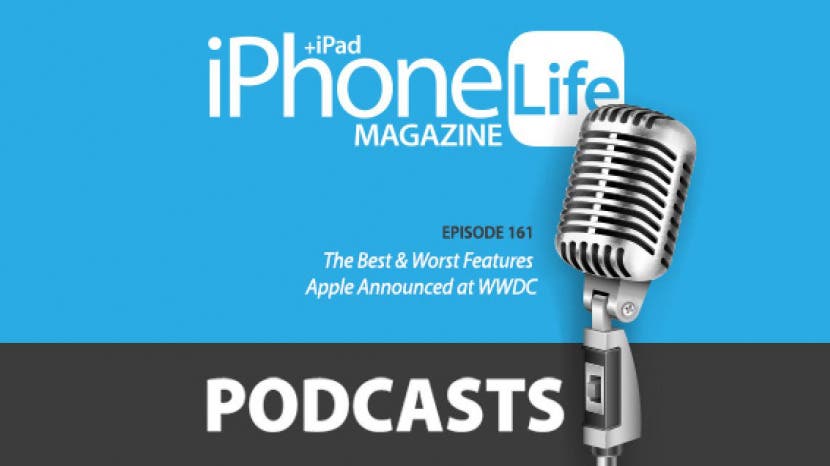 Apple made some big moves at its annual Worldwide Developers Conference, bringing things like cross-platform support and video sharing to FaceTime and on-device voice processing to Siri (no more spying on us!). Tune in to learn all the features David and Donna can't wait to try, and what they definitely won't be using.
Click here to listen and subscribe. If you like what you hear, be sure to leave a review. And remember to tune in every other week to hear our editors share with you the latest Apple news, best apps, iPhone tricks, and coolest accessories.
Limited time offer! Claim 30% off your subscription to iPhone Life Insider when you visit iPhoneLife.com/PodcastDiscount.
This episode was brought to you by PhoneSoap 3 ($79.95). You might have heard that our iPhones are dirtier than surfaces in a bathroom, and it's true. Studies have found that the average phone is covered in 18 times more germs.
Questions of the week:
What do you think is the best or worst feature from Apple's WWDC keynote?  Why or why not? Email podcast@iphonelife.com and let us know. 
Articles referred to in this episode:
Useful links: