By

Ashleigh Page
Updated 10/25/2022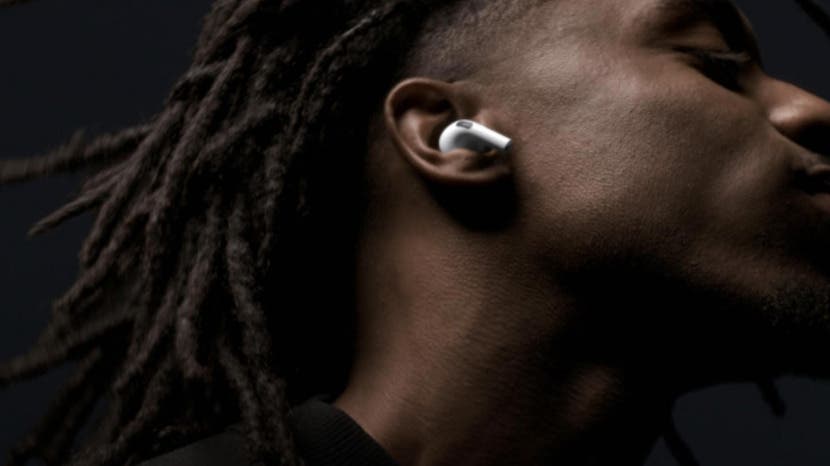 In today's WWDC 2021 keynote presentation, Apple announced upcoming features and software updates for AirPods and Apple Music that will focus on an overall improvement to your listening experience. For AirPods, Spatial Audio and beamforming reigned supreme, while Apple Music made some serious upgrades in audio quality—at no additional cost—through the incorporation of Lossless Audio tiers and Spatial Audio. We'll discuss these fun new updates, along with some very practical upgrades to AirPods, such as the ability to locate these tiny devices with the Find My app.
Related: iOS 15 Bridges the Gap Between Home & Office
How Does AirPods Conversation Boost Help Me Hear?
Ever sat in a noisy coffee shop and struggled to hear the person in front of you? With AirPods Pro, new upgrades utilize computational audio and beamforming capabilities to hone in on the voice of the person speaking in front of you. This enhances their voice, making your friend or family member easier to hear. At the same time, you have the option to reduce ambient noise, helping to quiet background chatter. Next, learn how to make AirPods louder or quieter to suit your needs.

Discover your iPhone's hidden features
Get a daily tip (with screenshots and clear instructions) so you can master your iPhone in just one minute a day.
Announce Messages with Siri: Hear Reminders, Alerts & Lists
The Announce Messages with Siri feature connected to your AirPods used to be limited to reading your text messages, however, with recent updates, the functionality of this feature is expanding! Now, Announce Messages with Siri can also read new notifications and upcoming reminders, and will do so in accordance with your Focus and Do Not Disturb settings. 
Find AirPods Pro & Max with the Find My App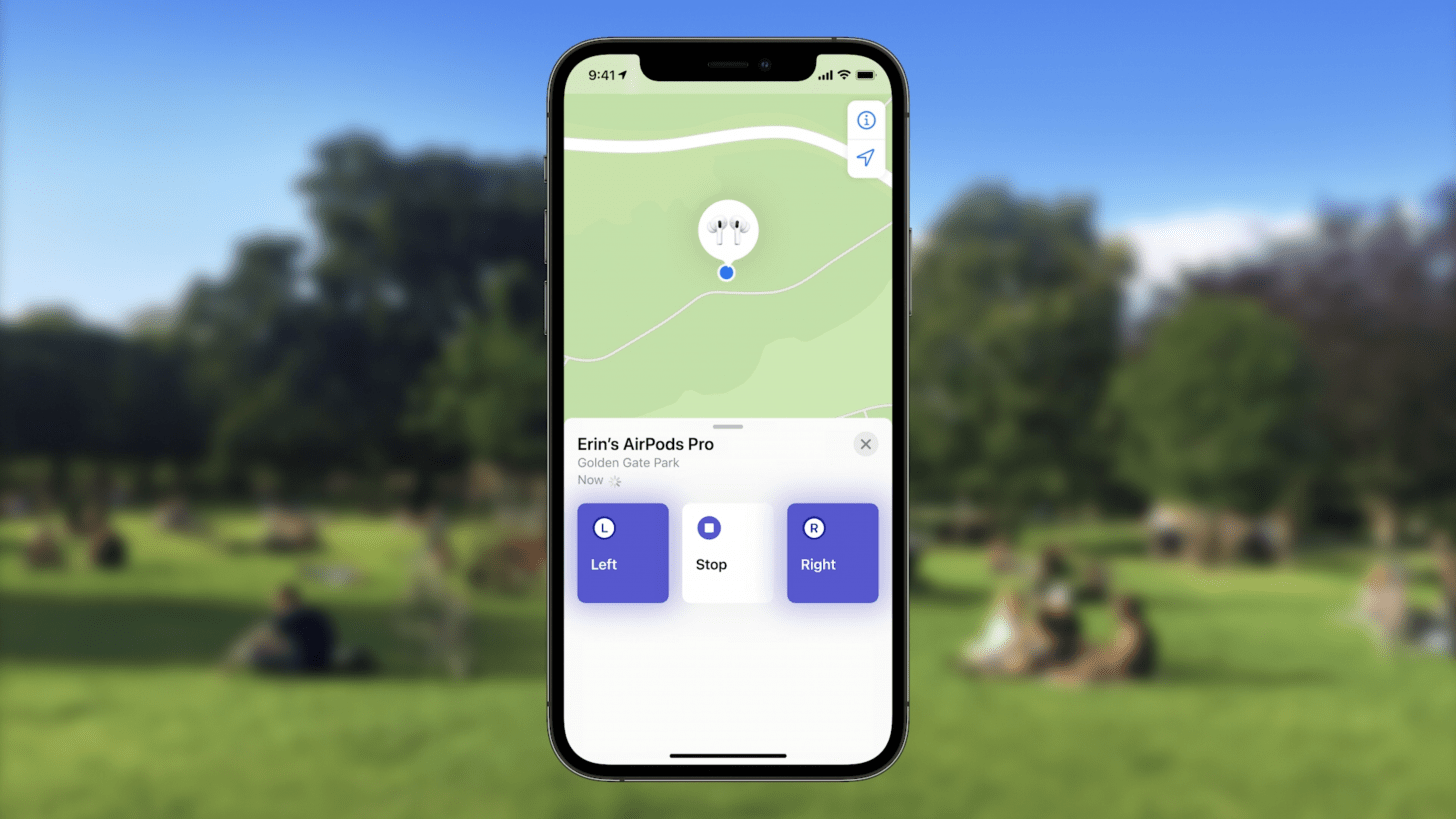 With iOS 15, you can now find your AirPods Pro and AirPods Max using the Find My app. If you're unfamiliar with the Find My network, this crowdsourced feature utilizes Bluetooth on hundreds of millions of Apple and Android devices to report the locations of devices around them. This means that when you lose your AirPods, a secure beacon pings off of the Bluetooth signals of nearby devices, and then sends you the location of your lost device. Considering the price tag of AirPods Pro and AirPods Max, this handy feature is one I'm very pleased to see added! It'll be interesting to see how accurately the location is tracked considering the recent release of AirTags and their accompanying Precision Finding capabilities, but it should be an improvement regardless.
Spatial Audio: HD for Your Ears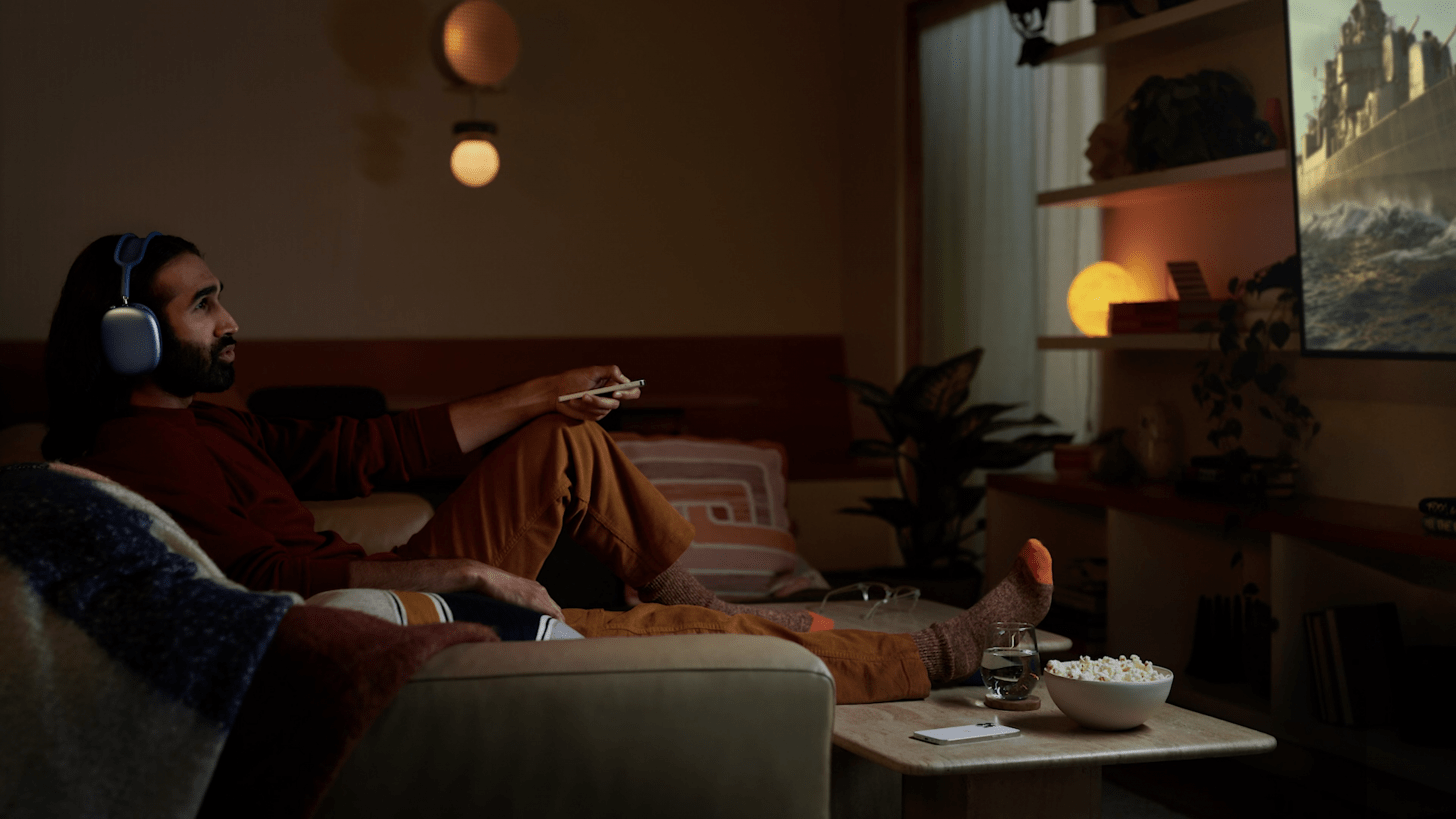 What is Spatial Audio? Spatial Audio combines signals from Dolby Atmos and other surround channels and uses directional audio filters to make the sounds seem like they're coming from realistic angles all around you—front, back, side, and above. AirPods Pro and AirPods Max take the theater experience a step further by tracking your head movements through gyroscope and accelerometer sensors to ensure that audio positioning remains accurate, even when you turn your head or shift your device. 
Spatial Audio arrived for movies and TV shows as a part of iOS 14, and was released on Apple Music today with Apple's promise that thousands of songs in its library will appear in the new Spatial Audio format. Spatial Audio has also been added to FaceTime and will be available on built-in speakers for iPhones and iPads, plus Macs powered by Apple's latest M1 chip. 
How Will Lossless Audio Impact My Apple Music Experience?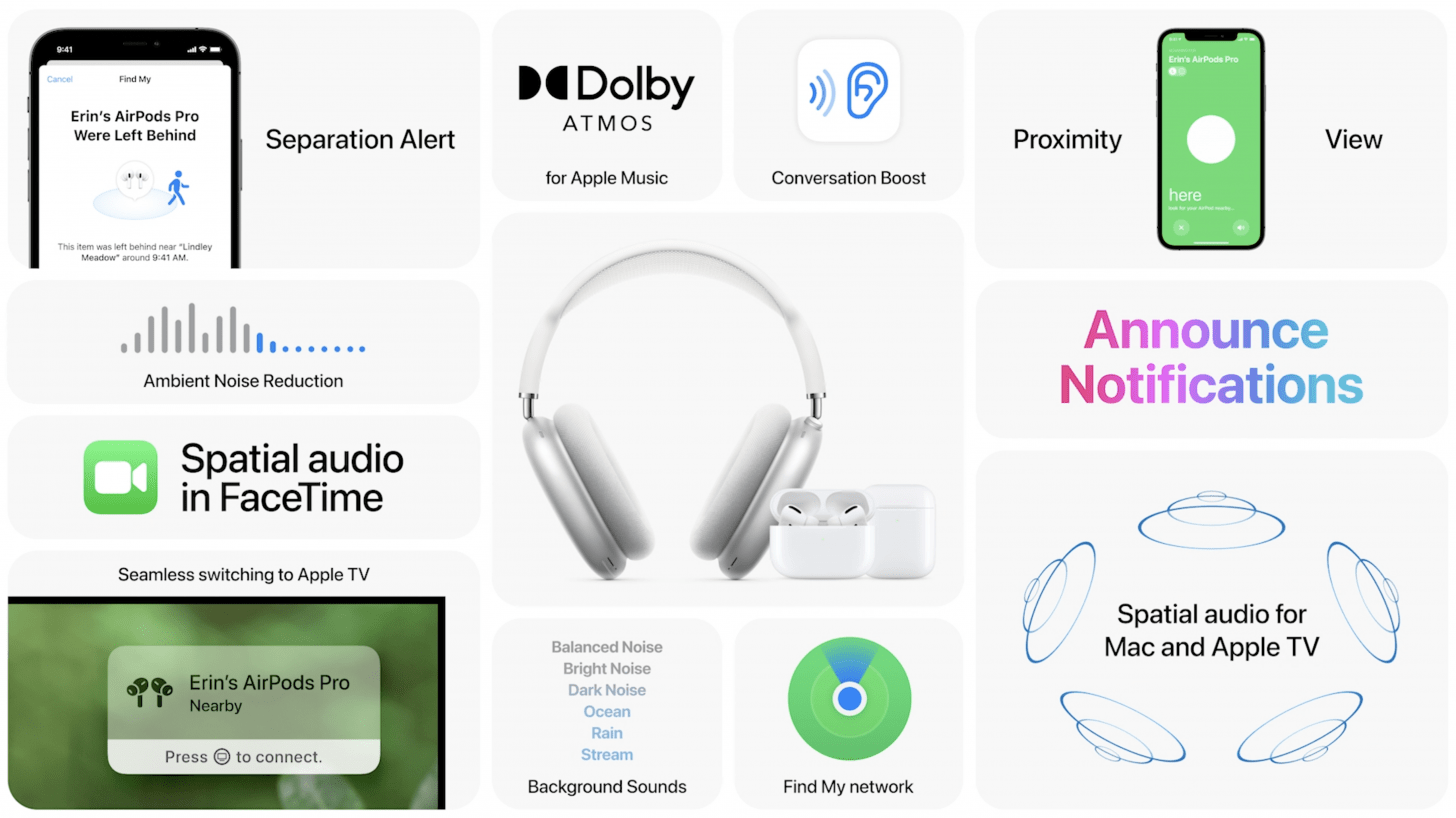 Apple has also announced plans to make their Apple Music catalog of over 75 million songs available in lossless format. What does lossless mean? In short, lossless refers to a compression format. In most audio formats, the original studio sound has been compressed in a manner that causes some of the quality to be removed. However, lossless compression is designed to preserve all of the original data, allowing you to listen to music without loss of the studio-quality resolution. Even more amazing is that this upgraded listening experience is being offered to Apple Music subscribers at no additional cost.
To use the new Lossless Audio feature, Apple Music subscribers can turn it on by opening the Settings app, selecting Music, and tapping Audio Quality. From here, you can choose from different resolutions for different connections, like cellular, Wi-Fi or download. Lossless Audio tiers are available for every kind of user, from the everyday listener to the expert audiophile, and range from CD-quality 16 bit, 44.1 kHz all the way up to the Hi-resolution Lossless tier at 24 bit, 192 kHz.
There are, however, a few downsides to consider before opting into this new audio feature. Higher-quality audio means larger file sizes. This means that streaming lossless audio over a cellular or Wi-Fi network consumes significantly more data, and downloading lossless audio will use more space on your device. Also, music that you have already downloaded from Apple Music will not be automatically updated to the lossless format, so you'll have to download lossless versions if that's your preference.
How Does Apple Music Stack Up to Other Music Apps?
I've been a loyal Spotify subscriber for about three years, but with Apple's recent improvements to audio quality, I might just change my tune. I was pleased to see that Apple offered Spatial and Lossless audio at no additional cost to Apple Music subscribers, and I'm seriously interested in the promised 3D-sound experience. With these additions, Apple could be providing the most features at the same monthly cost as other well-known music apps, such as Spotify and Pandora. In the end, these recent upgrades are quite simply music to my ears.