By

Tamlin Day
Wed, 06/05/2019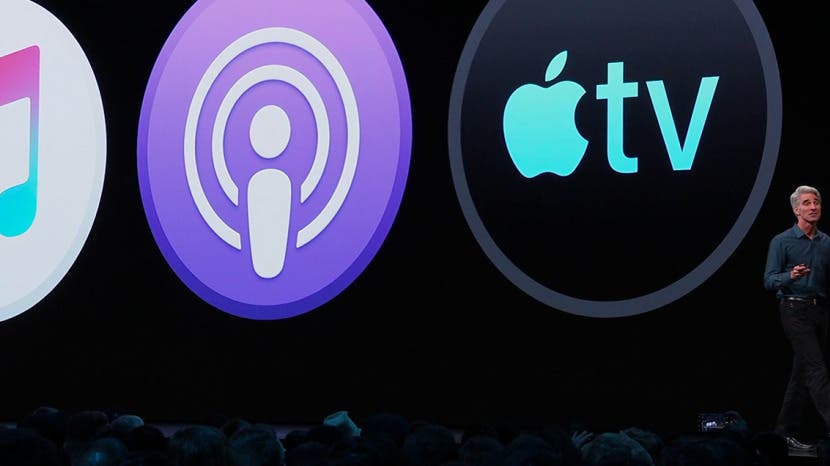 Now that Apple has announced that it's getting rid of iTunes and splitting it into three, everyone wants to know, without iTunes, what will happen to my music library, will my playlists be transferred, and will the iTunes backup be replaced with a new option? Don't worry; we've got the answers to all your burning iTunes related questions. 
Related: iOS 13, iPadOS, watchOS 6 & More: Everything Apple Announced at the WWDC Keynote
The first thing you need to know is, don't panic. Yes, iTunes is going away from the MacOS, but we aren't losing any functionality. Apple has been moving away from its reliance on iTunes for a while. In iOS, we have the Podcast app for podcasts, Apple Music for all our purchased albums and playlists, Apple Books for audiobooks, and soon, Apple TV for the movies and TV shows we've purchased with our Apple IDs. 
The good news is, this upcoming change is an evolution that will eventually make our lives easier, but we're still left with some points of clarification that would help us all rest easy as we prepare for some major changes.
What About My Media Purchases, Preferences & Playlists?
Just like with Apple Music on iOS, our iTunes playlists will remain intact in the iPadOS and MacOS version of Apple Music. We'll still be able to access all the music we've purchased on iTunes. Even better, Arstechnica confirms that the music we've ripped or purchased through a third-party before saving it in our iTunes library will be transferred to the Apple Music app as well. In theory, this should be a relatively painless transition without any loss of data or nasty surprises.
Similarly, any movies or TV shows you've purchased will be available in the Apple TV app on the Mac and iPad. All your favorite podcasts and preferred settings will be saved and ready to go on the Podcasts app. Currently, iTunes is how we listen to purchased audiobooks on the Mac and PC. It's not clear yet where those books will wind up when iTunes retires, but Apple is sure to have something in the works to coincide with the retirement of iTunes.
What's Happening to iTunes Sync and iTunes Backups?
The Mac will still sync to the iPhone, but now we'll be syncing through Finder instead of iTunes. As before, iPhones will sync by connecting a cable to the Mac. Users will be able to locate their iPhone's storage in Finder on the left-hand side, the same place where we currently see external storage like USB thumb drives. Inside that file, users will find an interface that reportedly looks very similar to iTunes. Think of it as the one-stop-shop for management. You'll also be able to create backups in Finder as well as restoring the iPhone to earlier backups.
In short, we aren't losing any functions, but we will be getting new apps to learn and manage. As the release approaches, Apple is sure to give us more information about what to expect and how to prepare for the transition. The important thing is to remember that we will keep the rights to all our purchases, we'll just be accessing our music, movies, and backups in new and more intuitive ways.