We'll cover the predicted iOS 15 release date, compatibility for supported devices, and potential new iOS features for your iPhone.
By

Leanne Hays
Updated 05/11/2021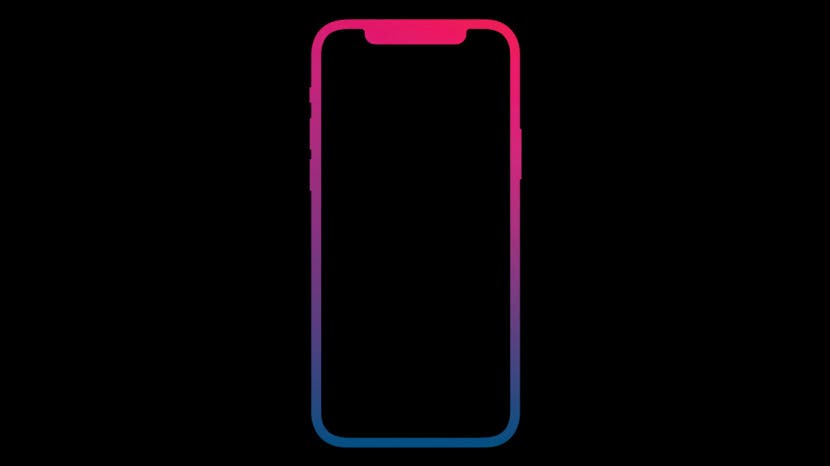 Want to know what to expect from this year's next iOS update for the iPhone? Here's everything we know about iOS 15 so far, including expected release dates, compatibility, and new iOS features, as well as what our team and readers are wishing for. Let's take a look at the predictions for the future iOS 15 update! If you're interested, you can also check out everything Apple announced at the 'Spring Loaded' event.
Related: New AirPods Coming in 2021: AirPods 3 & Pro 2 Rumors
Jump To:
New iOS Release Date
Since 2007, Apple's Worldwide Developers Conference has taken place in the first or second week in June. Last year saw the first all-online WWDC, with the keynote pushed back to June 22. Apple will most likely show caution again this year and hold another virtual event, since the COVID-19 vaccination likely won't be distributed widely enough by early summer to safely hold an event of that size in person.
Master your iPhone in one minute a day:
Sign up to iPhone Life's Tip of the Day Newsletter and we'll send you a tip each day to save time and get the most out of your iPhone or iPad.
So, when is the new iOS coming out? The beta version of the iPhone operating system is usually available to developers after the conference, followed by a public beta release in July. Finally, we get the publicly available shipping version of the new iOS in the fall (usually late September), when the new iPhones are announced.
iOS 15 Supported Devices & Compatibility
Last year, Apple users with older iPhone models were relieved when Apple announced that iOS 14 would continue to support the iPhone 6s, 6s Plus, and the original iPhone SE. This year, however, the online French publication iPhoneSoft (their article was cited as part of an article in English by MacRumors) speculated that iOS 15 will drop support for those iPhones. If you have an iPhone model that's newer than those older models, you'll likely be able to upgrade to iOS 15.
Anticipated New iOS 15 Features
Each new iOS usually brings security updates and performance improvements that, hopefully, eliminate bugs present in previous operating systems. Updates also generally bring cool new features and refinements to existing iOS versions. So, what changes are we expecting to see this time around?
Lock Screen Widgets
Apple introduced widgets with iOS 14, which make key content from apps visible at a glance. iPhone, iPad, and Mac users can create small, medium, or large widgets, and even use predesigned stacks of widgets called Smart Stacks. Currently, iPhone users can access widgets on their Home screen or in the Today View, but not from the Lock screen. Rumor has it that iOS 15 will allow iPhone owners to customize which widgets they'd like to see on their Lock Screen, as well.
Customizable App Library
We're also expecting to see improvements to Apple's App Library, first introduced with iOS 14. The App Library automatically sorts apps into categories like Utilities, Productivity & Finance, Recently Added, and Suggestions (which is usually comprised of most-used apps). Many of our readers have complained that there's no way to reorganize or rearrange these categories. Some dislike the App Library and would like to delete it altogether! While I don't anticipate Apple making the App Library optional, I'd be surprised if iOS 15 didn't give iPhone owners more say over how their apps are arranged within it.
More Choice in Default Apps
Last year, Apple introduced the ability to choose your own default email and web browser apps. You can also choose your music player as of iOS 14.5, which means you can now replace Apple Music with Spotify or Pandora. This year, Apple may expand that option to other stock apps, especially Calendar, Maps, and Weather. This way, when you activate Siri to do things like add an event to the calendar, look up an address, check the next day's weather, and so on, the digital assistant can access your preferred app rather than the stock app.
iOS 15 Siri Upgrades
Speaking of Siri, don't tell her I said so, but there's definitely room for improvement. Each operating system sees Apple's digital assistant get a bit better. With iOS 14, Siri can answer more questions from a greater number of online sources, send audio messages, and even send an ETA from Maps to your contacts. But, there are still times when I'll ask Siri to call a friend, only to have her claim I don't have a person by that name in my Contacts (yes, I do, dang it!). Siri's transcription skills also leave a bit to be desired, often producing hilarious results. With iOS 15, we'll likely continue to see improvements to Siri. 
The iPhone Life Team's iOS 15 Wish List
"For those of us who appreciate more privacy options, it would be great to have Face ID and password protection for the Photos app and Notes app. Right now, I pay for third-party notes and photo management apps that offer this service, but it would be so much more convenient if Apple offered this!" 
Donna Cleveland, Editor in Chief
"I wish that you could manually tag people in photos so that they show up in the People album. Sometimes the phone doesn't recognize that there's someone in a photo, so this feature would be super convenient. I don't like that certain photos don't show up under someone's tagged photos when they are in the photo." 
Rheanne Taylor, Senior Video Producer
"The widgets introduced in iOS 14 were lots of fun, and we saw many third-party apps offer all sorts of design options for them. I'd love to see Apple offer this feature, giving us the ability to customize our widgets' appearance without using our storage space on these other apps." 
Amy Spitzfaden-Both, Associate Editor
"I am in a lot of group texts, and it can be irritating when you receive a notification (or dozens of notifications) just to alert you that someone has "liked" an iMessage sent hours ago. It would be great if iOS 15 let us modify our settings to avoid being notified when someone reacts to a message." 
Elisabeth Garry, Feature Writer
"I like to set a lot of alarms to organize my day. I hate that when an alarm goes off while I'm using my phone, my only option is to swipe it away, which causes it to snooze. I would love to have an easier way to stop the alarm rather than getting stuck in an endless cycle of snoozing. Is this where the expression 'you snooze, you lose' comes from?" 
Olena Kagui, Feature Writer
"The iOS 14 Home screen automatically sorts apps to the top of the screen. I'd love for iOS 15 to (finally) offer support for sorting apps, widgets, and folders wherever I want on the Home screen." 
Cullen Thomas, Writer & Video Producer
What Our Readers Want from iOS 15
"I'd like to see the ability to have two apps displayed on the screen simultaneously. Some type of split-screen capability would be great!"  Don C.
"I would like to be able to make folders to put EXISTING albums into the Photos app. I know you can add new albums as you create them, but I want to simplify my existing albums by adding them to folders like grandchildren, which would hold all my various albums of my grandkids."  ​​Deana B.
"I would LOVE an addition to email that would let you 'later' an email. When I worked for the Veterans Administration 20 years ago, we could enter a date for any VA email to pop up later on a date we selected. It was a terrific reminder of emails we might have otherwise forgotten about."  ​​​​Tom P.
"I want an easy way to delete individual messages without having to highlight the message and go to More. It boggles me that this hasn't been done before!"  Lynne G.
While only Apple's developers know what iOS 15 has in store for iPhone users the world over, we're certainly hoping that our wishes and suggestions are included in the upcoming release of the new iOS software version!