The 2021 Worldwide Developers Conference will kick off on June 7, and we can't wait for Apple to reveal all the new features of iOS and macOS.
By

Leanne Hays
Updated 06/03/2021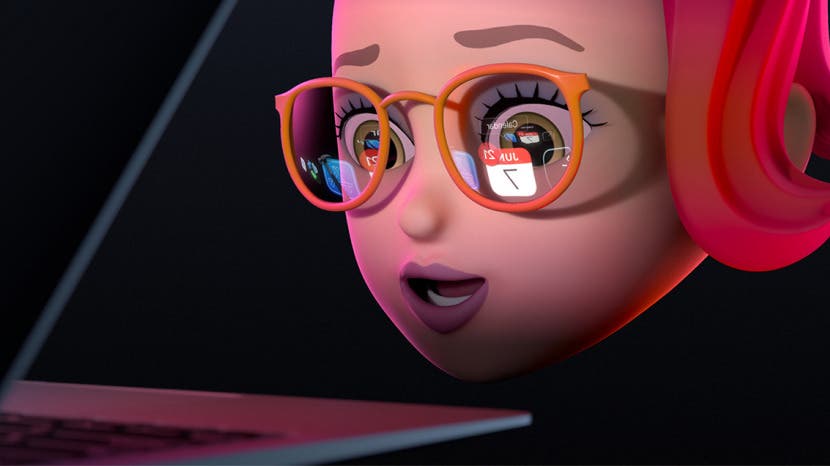 Apple's 32nd annual Worldwide Developers Conference kicks off on June 7 with the WWDC keynote, where the company will preview the next versions of macOS, iOS, and iPadOS. Apple fans can watch the event livestream on Apple's website, on YouTube, and via the Apple Developer app. Along with its September iPhone announcement, the WWDC Apple keynote is one of the biggest Apple events of the year. Here are all the details of when and how you can watch the WWDC 2021 Keynote.
Related: WWDC 2021: What New iOS 15, macOS 12, & watchOS 8 Features Will Apple Announce?
When Is WWDC 2021?
WWDC will be held from June 7–11. The WWDC Keynote takes place on June 7 at 10 a.m. PDT. We'll be offering live commentary during the event in our Facebook group and in the live recording of the iPhone Life Podcast right after.
Apple is having an all-online WWDC for the second time in history, due to the ongoing Covid-19 pandemic. With the rollout of vaccines, we can hope for a return to normal next year.
What Is WWDC?
WWDC stands for Worldwide Developers Conference. It's Apple's annual conference for its developer community. Every year at WWDC, Apple previews the latest versions of its software and holds sessions for Apple developers where they can learn from Apple engineers. During the Apple Keynote, you can expect a sneak peek at some of the coolest new features Apple plans to introduce in iOS 15, iPadOS 15, watchOS 8, tvOS 15, and the latest version of macOS.
Although software is always the main focus of WWDC, it's possible, though unlikely, that Apple will also announce new hardware such as the rumored AirPods 3 and AirPods Pro 2, a MacBook Air 2021, and possibly even some new iPads, a new Apple TV, or a third-generation iPhone SE.
WWDC 2021 Keynote: How to Watch It
Apple has changed how you can watch the virtual keynote through the Apple Developer app that's now available on the iPhone, iPad, Mac, and Apple TV. You can also catch the keynote on Apple's official YouTube channel, via the Apple TV app, and on Apple's Event page.
On Mac:
On PC:
On Apple TV, iPhone, or iPad:
Live Coverage:
Here are some of the things we expect to see announced at the 2021 WWDC Keynote! What do you want to see from Apple's WWDC Keynote? Let us know in the comments.