By

Conner Carey
Sat, 08/06/2016
* This post is part of iPhone Life's Tip of the Day newsletter. Sign Up. *
There's a great feature in iBooks that allows you to tap a button and skip fifteen seconds ahead or backward when you're listening to an audiobook. This is helpful if you didn't hear what the reader said, if you've already heard this portion of the book, or if you really enjoyed a point and want to hear it again. However, you can alter how far you skip back and forward when listening to an audio book in iBooks. Here's how to change the length of time audiobook tracks skip in iBooks.
Related: How to Manage Read and Unread Books in iBooks
The default setting is for audio books in iBooks to skip forward and backward 15 seconds. To change this:
Open Settings.

Tap iBooks.

Scroll down to Audiobooks. You'll see Skip Forward above Skip Back. You can set each to a different length of time.

Tap the one you want to edit.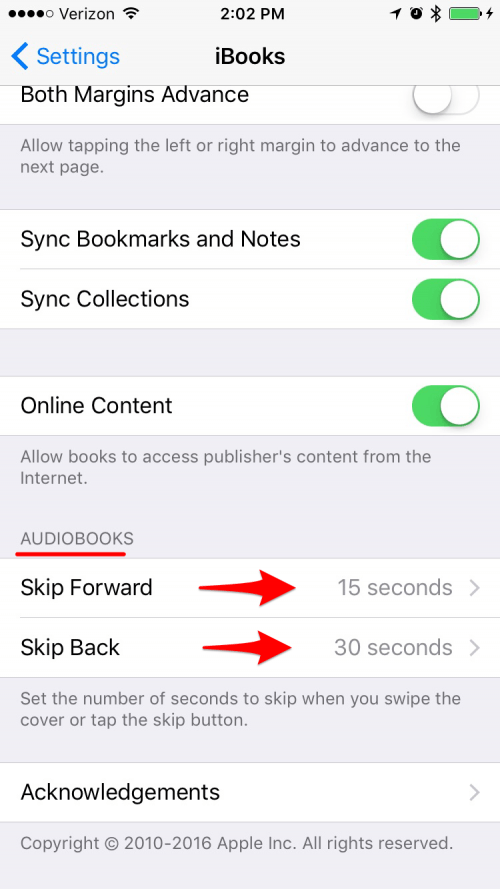 Here you can choose 10, 15, 30, 45, and 60 seconds.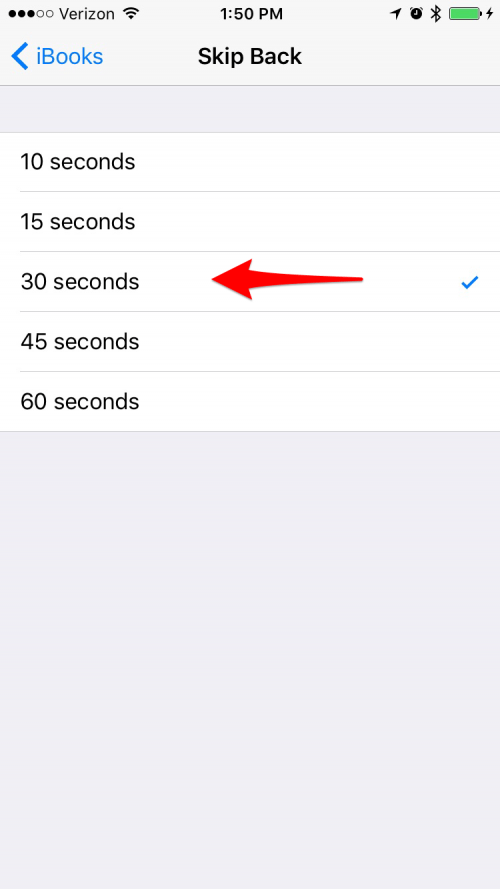 If you want to change the other, tap iBooks to return. Select the one you haven't changed and choose the length of time you prefer.
When you return to iBooks and play your audiobook, you'll notice the button that allows you to skip forward or backward will have a small number indicating the number of seconds you've selected in Settings.