By

Conner Carey
Sat, 02/17/2018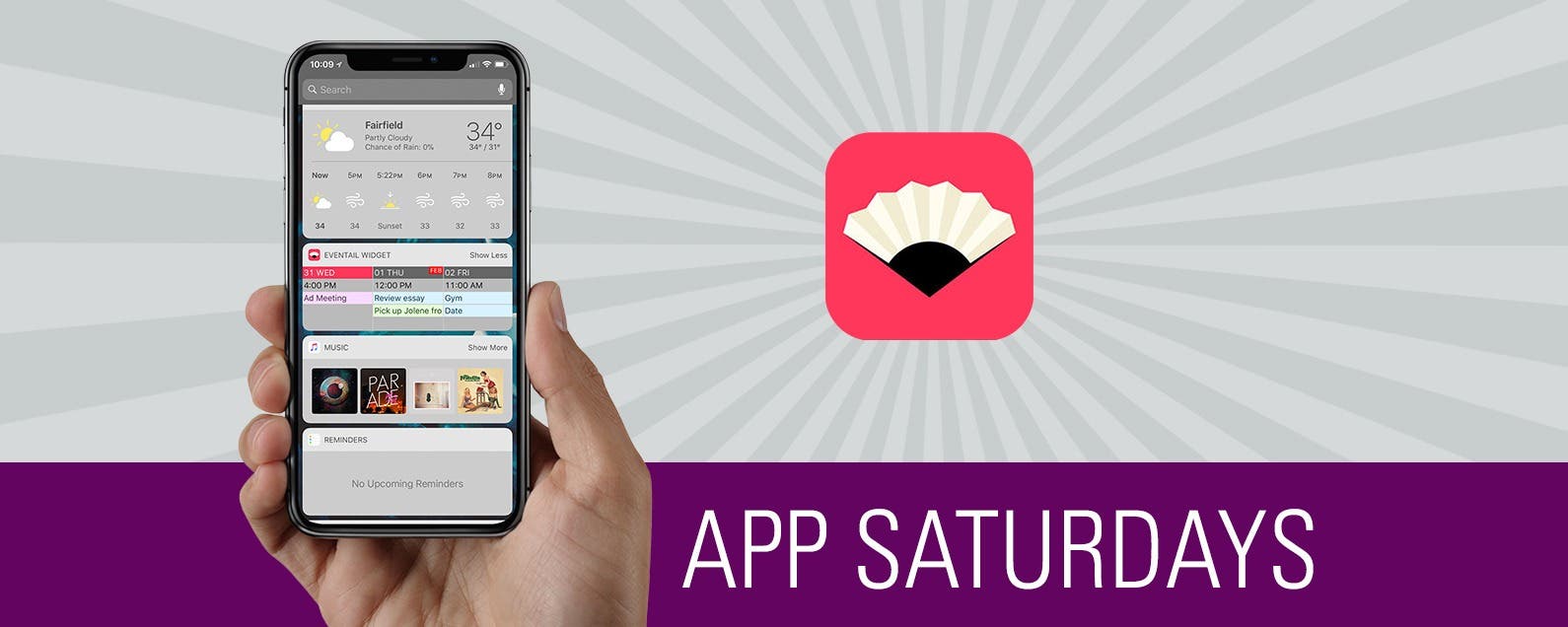 * This post is part of iPhone Life's Tip of the Day newsletter. Sign Up. *
When you swipe right from either your Lock screen or Home screen on the iPhone, you open the Widgets view. We've covered this screen in some how-tos, but overall it's a place where you can glance at information you need to know and jump directly into apps you want to use. You can add widgets for Maps, Music, Weather, other stock apps, and lots of third-party apps. But the widget I have always, always wanted is a simple week-ahead look at my calendar. Perhaps calendar apps think it would be too crowded or think we don't need to see that many days ahead, but there something very soothing to me about knowing my upcoming schedule without opening up the Calendar app. So when I found the Eventail (free) app, I nearly squealed. This app allows you to use the calendar app you know and love; the app simply helps you set up the perfect calendar widget. Learn more about what the app does and why we love it below.
Related: Can't Sleep? The Sleep Genius App Is Here to Help

Discover your iPhone's hidden features
Get one daily tip each day (with screenshots and clear instructions) so you can master your iPhone in just one minute a day.
What It Does
This app sticks to its intended function and does it really well. Eventail could have tried to be its own calendar app, but it didn't. Eventail simply asks for permission to access your existing calendars, then it uses that information to populate the widget. This is a very smart way to do it because Eventail isn't trying to compete with other calendar apps. Continue to use the calendar app you love; Eventail will simply create the widget so you can easily view that information.
When you open the app, you'll see a single page of settings. After you download the app, you need to go to your Widgets screen, scroll down to the bottom, select Edit, then tap the green circle next to Eventail Widget. The free version of Eventail allows you to display three, four, or five days of your calendar. With the Eventail Pro ($1.99) version, you can also have Reminders appear in the widget. As you scroll down, you'll see Calendars; here you can choose which of your calendars you want the widget to display. For example, you could display everything or choose to only see work-related events or use it to see upcoming birthdays.
All of the changes you make will be reflected in the preview at the top of the app. That way, you don't need to go look at the widget to see if you like a change you made. It'll show you right at the top of the app.
Why We Love It
I've tried a lot of calendar apps over the years. And I've finally found a few different ones that are fantastic calendar apps, but I have yet to use a calendar app that provided a quick widget view of my upcoming schedule. Most provide a day view that shows me what I have on the current day only. But a lot of people, myself included, prefer to see the next three days or even a week into the future. This helps me keep my schedule in perspective and lets me figure out where I can fit in a meeting or some chill time.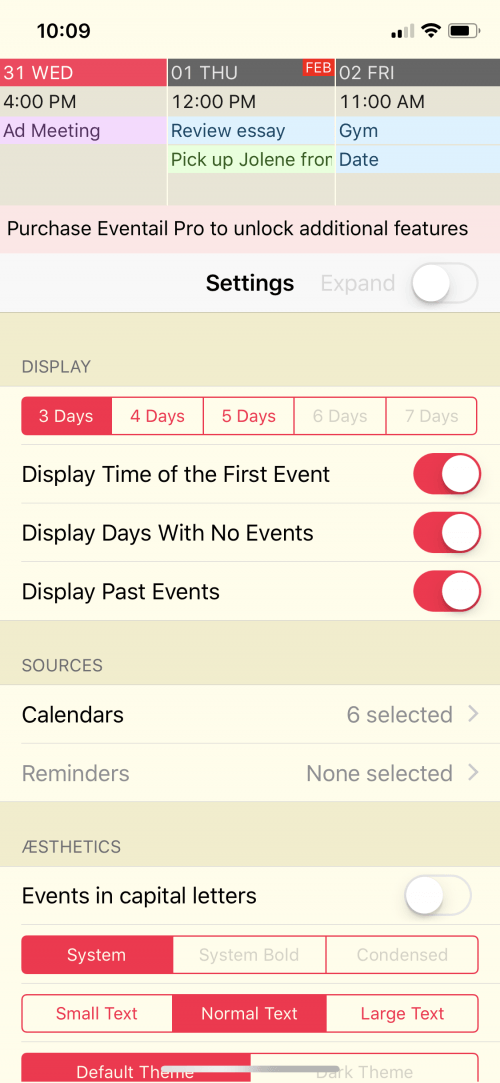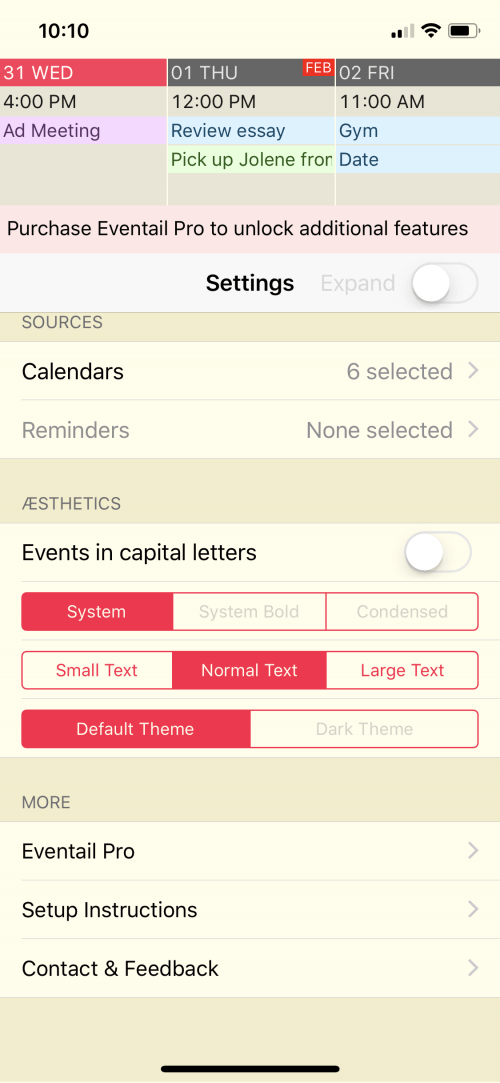 Eventail makes setting up the perfect week-ahead calendar view on the Widget screen incredibly easy. The widget itself is really clean. You can easily see what you have scheduled for the week and even tap Show More to expand that view if there's a lot coming up. Or you can tap on a specific day to see your full schedule for that day. The Pro version is a one-time, two-dollar purchase, which is reasonable while adding more customization and function. I love apps that solve an issue so simply, and Eventail succeeds in this. If you like glancing at your schedule for the week ahead without having to open an app, I highly recommend giving Eventail a try.