By

Rheanne Taylor
Updated 02/20/2017
So you bought a new phone, and now you need to find the best iPhone 7  and iPhone 7 Plus  accessories your new device requires. From protective cases to wireless headphones to portable iPhone chargers, this roundup has all the best iPhone accessories any new iPhone owner could want.
Related: Wireless Headphones Review: Best Bluetooth Headphones of 2016
A Fashionable and Protective iPhone 7 Case
The first thing you'll want to do as a new iPhone owner is purchase a nice protective iPhone 7 case. Personally, I love cases that incorporate natural elements into their design, so I'm a big fan of Carved's collection of custom wood iPhone cases (starting at $24), which sport a beautiful hand-finished wooden skin and protective polycarbonate frame. But still, if you tend to be a little rougher on your iPhone, then I suggest a much more rugged iPhone 7 case. The Otterbox Defender Series Case (starting at $49.95) is a great option for protecting your device against drops and scratches. And if you need something that can handle your outdoor adventures (say if you are out on the river and want to take pictures) then I suggest the FRĒ Waterproof Case ($79.99). There are also a slew of simpler options for those who prefer the more minimalist approach too, such as the Super Thin iPhone Case by Peel ($24.99) or even the Grovemade Bumper Case ($59).
A Tempered Glass Screen Protector to Prevent Cracks
One of the most common tragedies to befall a new iPhone is a cracked screen. You might think you are above such accidents, but trust me, a cracked iPhone 7 screen can happen to anyone—and it's so easy to prevent! Applying a screen protector is the best defense against damage. The Pure Premium Glass Screen Protector by BodyGuardz ($35) is one of our go-to options. Not only does it offer great protection, but BodyGuardz will replace any damaged screen protector for free. Griffin's TotalGuard Self-Healing Screen Protector ($14.99) is another great option, boasting a coating that heals minor scratches and repels oils from its surface.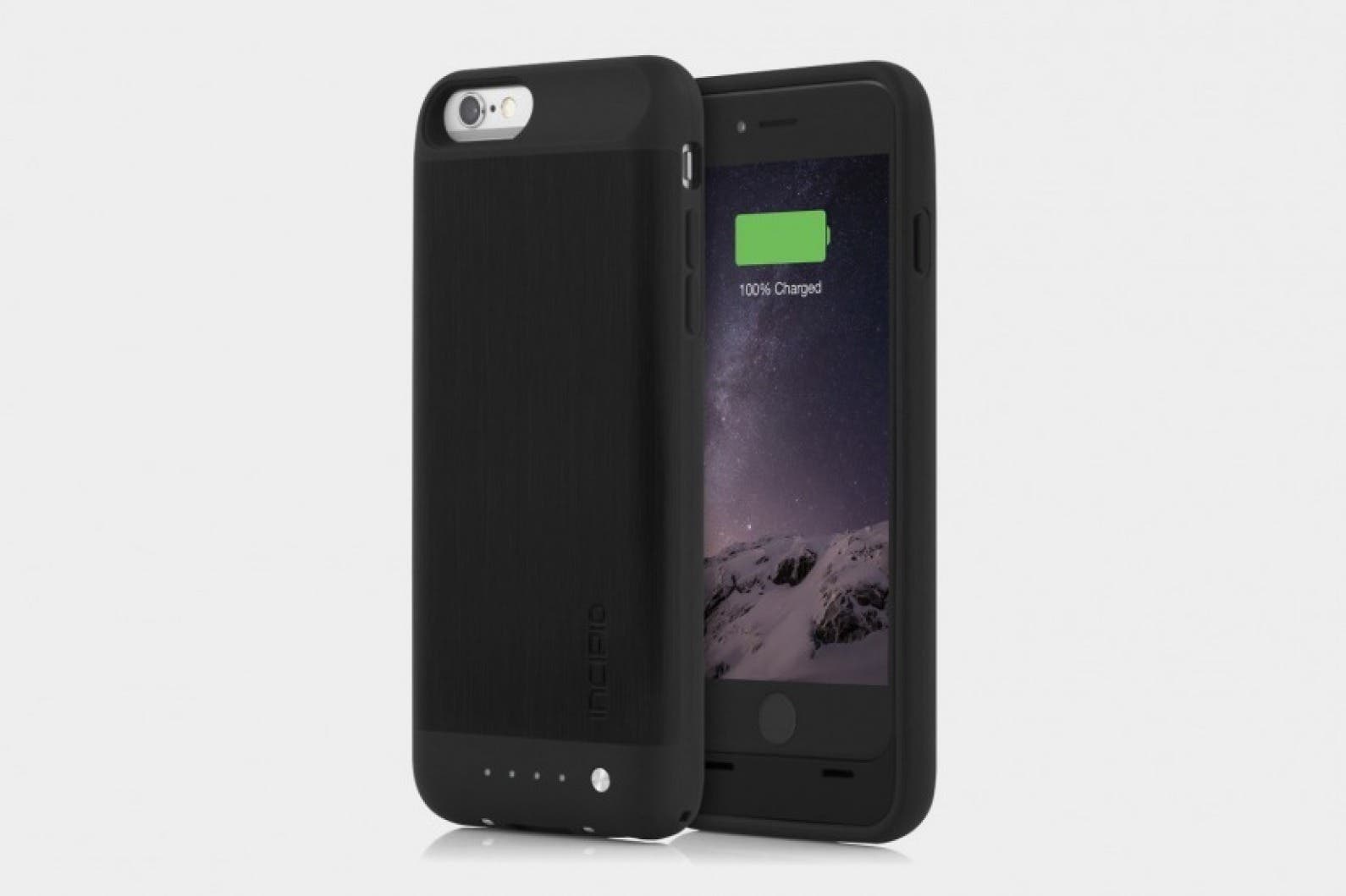 An External Charger to Save iPhone Battery Life
I use my iPhone a lot—to listen to music, take pictures, and yes, even to play Pokémon Go—so I burn through my battery pretty fast. Battery drain problems are pretty inconvenient when I'm away from home and I need my phone in order to navigate the city or record a special event. That's where having an external battery comes in handy. I'm not a big fan of battery cases personally (they're a bit too hefty for me), but if you would rather have your extra battery attached to your iPhone at all times then you should consider Incipio's GHOST Qi Wireless Charging Battery Case ($99.99), which can be charged with either a cable or with a compatible charging base. Otherwise, I've always been pretty happy with Mophie's array of external battery options (starting at $34.95), and a few of my coworkers really like the Jackary Bar External Battery Charger ($49.99).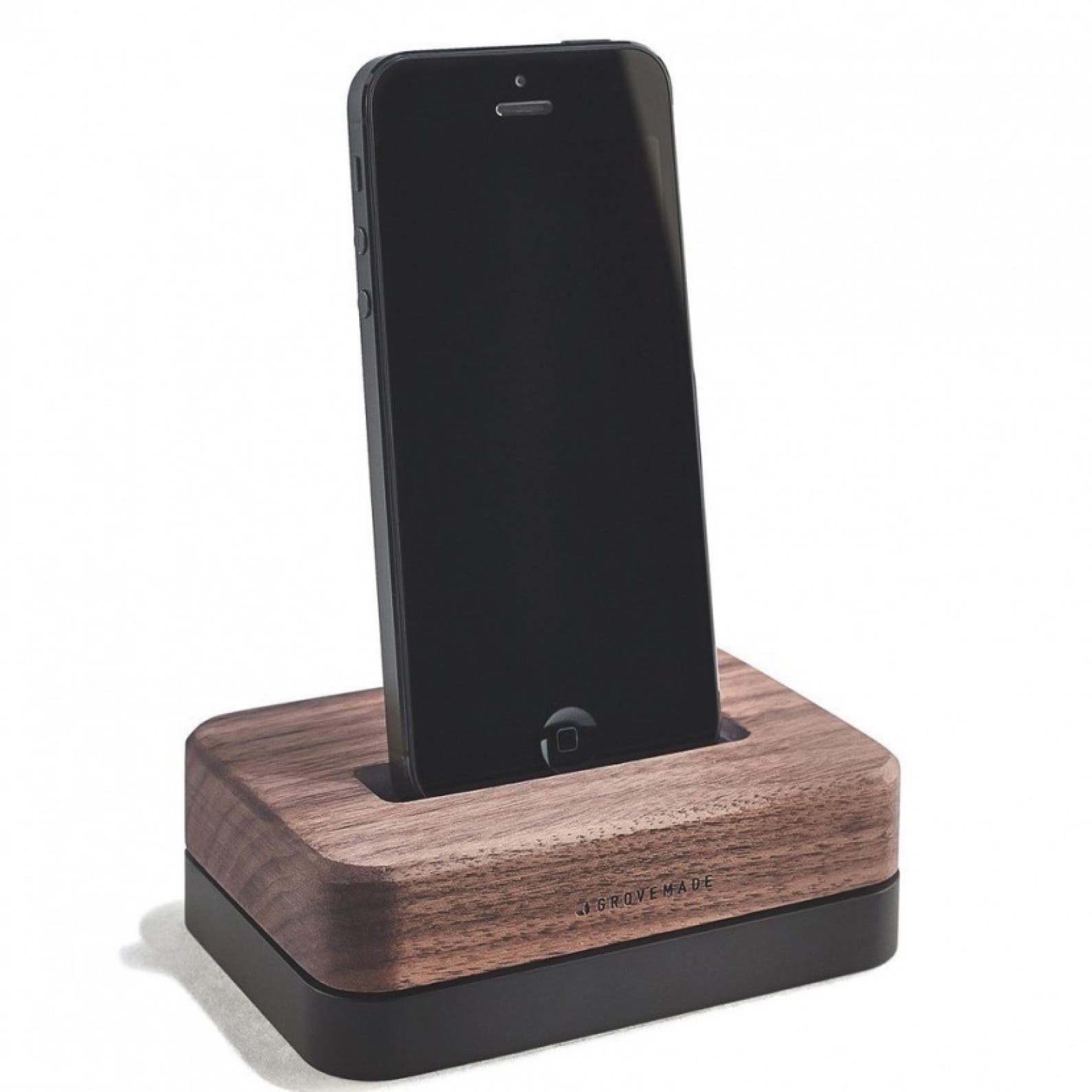 An iPhone Dock to Charge Your Phone When It's Not in Use
As you can tell, I really like natural-looking designs, so it comes as no surprise that I'm a big fan of Grovemade's Walnut iPhone Dock ($99). This dock is super sturdy (not even my two cats have successfully knocked it over—which is quite a feat!) and it's beautiful too, so I feel like it's a great addition to my home. But if you prefer a sleek, modern design, then you'll appreciate the Valet Charge Dock by Belkin ($129.99). It's a little on the pricier side, but it lets you charge your Apple Watch as well as your iPhone, which is super convenient. But if you're looking for something a little cheaper, then Twelve South's HiRise Charging Stand ($34.99) is a great choice as well.
A Pair of Bluetooth Wireless Headphones So You Can Listen to Music
If you are looking for a great-sounding pair of wireless earbuds for your new iPhone 7, then the sweat-proof Jaybird X2 Wireless Buds ($149.95) are a really great choice, offering powerful sound and battery life. However, Jabra's Move Wireless Headphones ($99.99) are another solid option, offering up to eight hours of music time, the ability to make calls on the go, and a wired option in case the battery dies. My boss David also loves his Parrot Zik 3 Wireless Headphones ($399.99). These beautiful headphones are a little more expensive, but if you're an audiophile, then they are a great choice. And I can attest to their noise-cancelling abilities—David always has to remove them and ask me to repeat myself whenever I come to his desk with a question.
A Rugged Lightning Cable that Doesn't Fray
I know I can't be the only one who struggles with Apple's standard Lightning cable. It took less than four months before I needed to replace the one included with my new iPhone. If my story sounds familiar, then you may want to invest in a sturdier cable. Although this might be overkill for most, I love Fuse Chicken's Armour Charge Cable ($34.65). I have a cat that likes to try and chew on my cords whenever he has the chance, so for me the stainless steel Armour Charge was the perfect solution—and it has worked great for me so far! However, the Native Union BELT XL Cable ($34.99) is great too, and to be perfectly honest, its nylon braiding is much nicer looking. If you want a Lightning cable that doubles as a micro-USB cable, then I suggest the Adam Elements PeAk Duo 120B ($39.90), a nylon fiber cable that can charge both Apple and Android devices. Whatever your choice, be sure your cable is MFi certified, as knockoff brands can be dangerous for your device.